The undisputed masters of aussie-styled rock candy making are Ross and Judy, who have won many accolades in sweet confectionary industry. The most notable awards they have received is a gold medal in the 2009 Royal Melbourne Fine Food Awards for their fruit rock mix as well as the title of Grand Champion Rock Candy above all hard boil confectionery makers in Australia including chocolatiers who have, traditionally, been winners of this award.
Ross and Judy only have a total of 6 apprentices out of which, only 2 are Asians.
And where are the only 2 Asian candy makers based in?
Yup, Singapore!
The Sweetman and Sugar Mummy (the Sweetman says this is what she always calls herself, LOL) at LollyTalk certainly have every reason to be proud of their candies since, they are the only candy makers personally trained by Ross and Judy outside of Australia.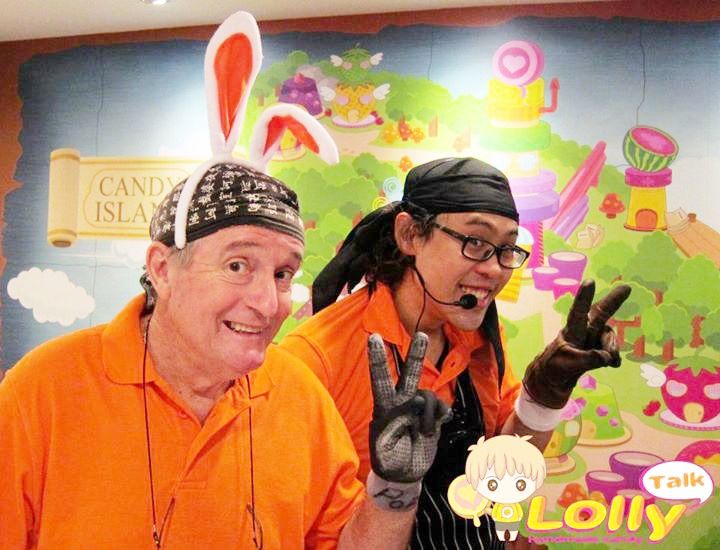 The Sweetman at LollyTalk is a close friend of my friend, Joey, who is one of LollyTalk's ambassadors and he invited me to pop by their retail store at Plaza Singapura for a visit.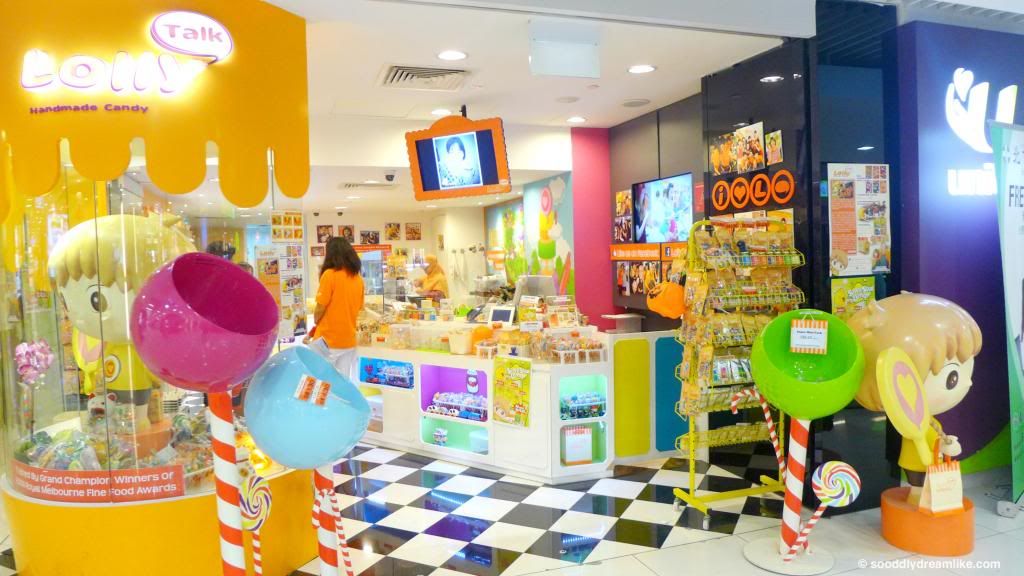 LollyTalk has a strong identity. They have their own theme song:
As well as their own mascot: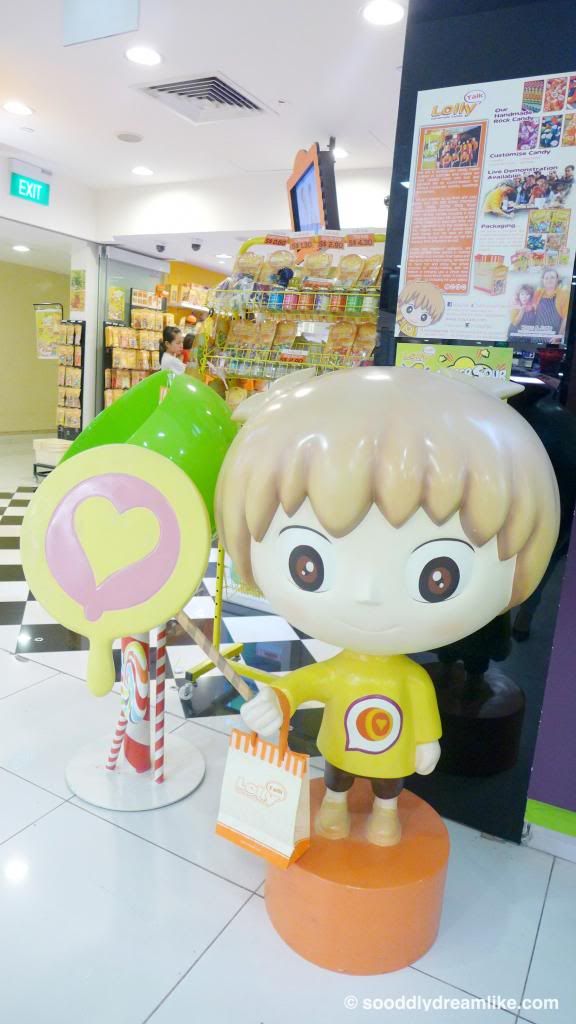 I was pretty taken aback by the mind blowing variety of their candy designs (check them out here). Here are some I particularly like: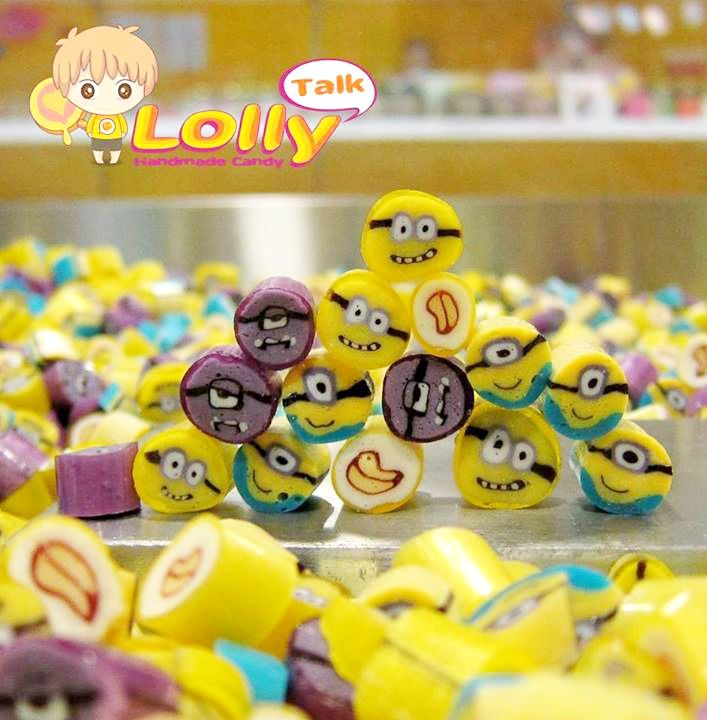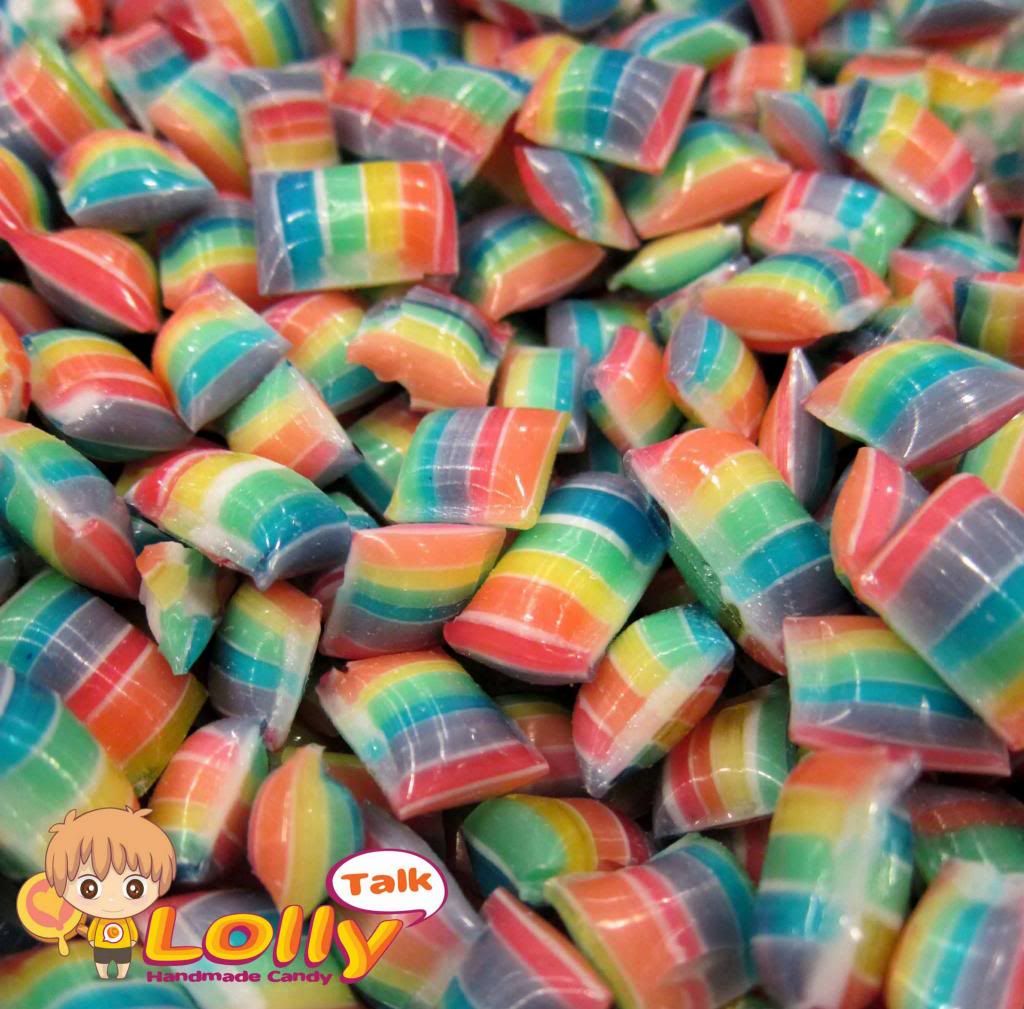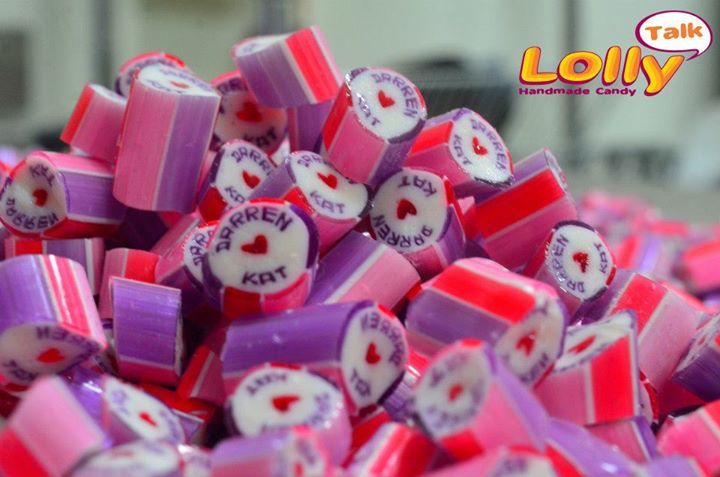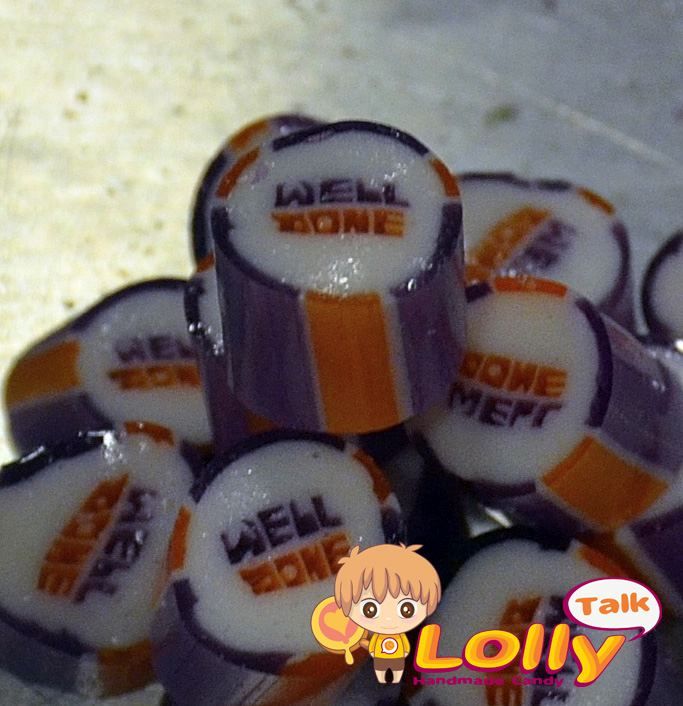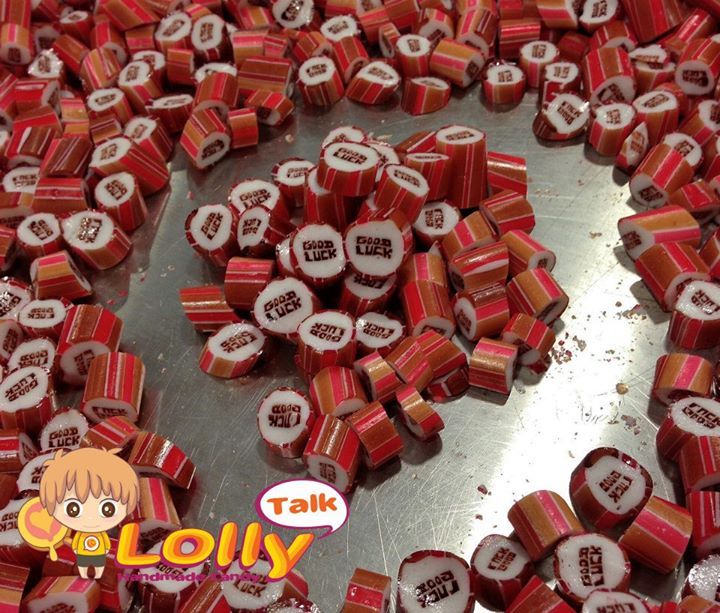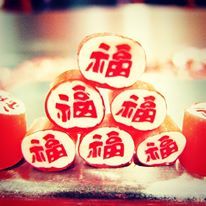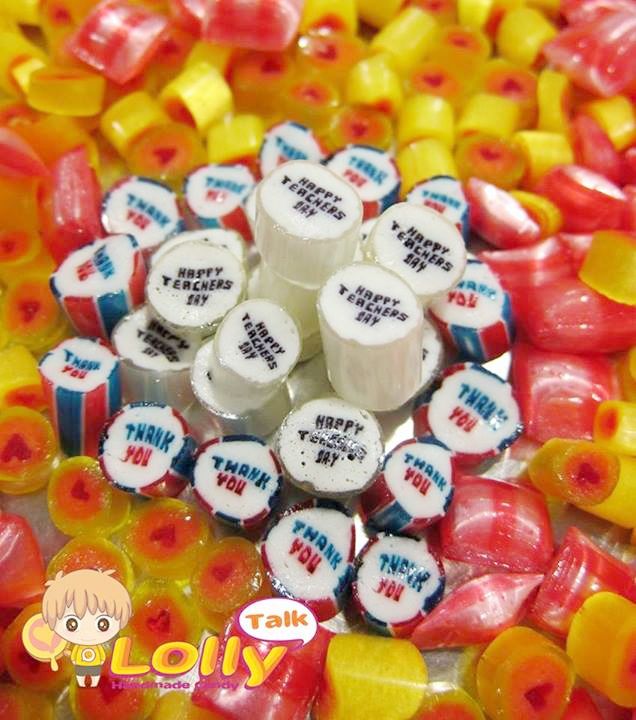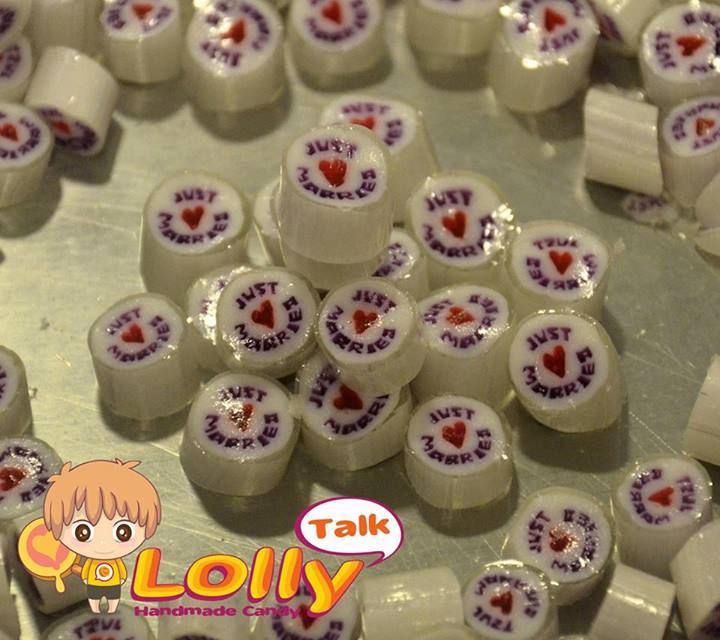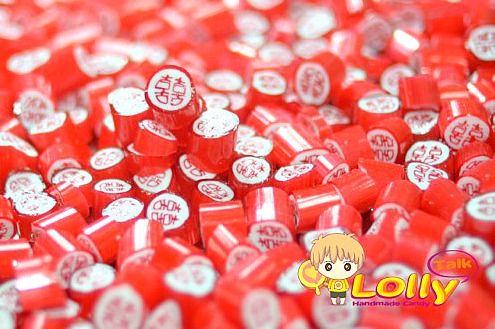 I asked the Sweetman which is LollyTalk's most iconic candy and he said, undoubtly, the Fruit Rock Mix because that is traditionally the most basic rock candy.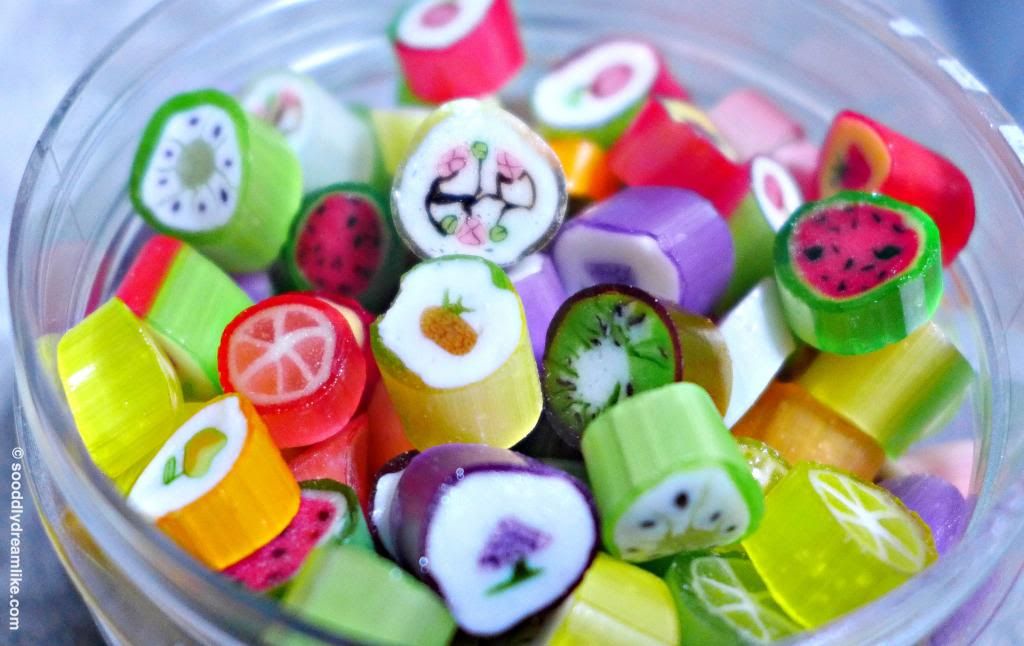 Friendship aside, I SOMPAH, they taste really good. Sweet (coz they are sweets, haha puny!) but not artificially so, fruity and addictive. Don't take my word for it, try it yourself because the Fruit Rock Mix is also what won Ross and Judy the gold medal in the 2009 Royal Melbourne Fine Food Awards.
From browsing through their facebook page, I know their sour sweets are very popular too:
The Sweetman said that the sourness is infused in every layer of the sours so it's not just a flat sour flavour but intense bursts of sourness at every layer within the sours. Nice.
LollyTalk's Acquired Taste Collection is the one which got my attention because there are flavours like Menthol Honey Lemon (blue), Chilli Lime (red), Honey Lemon (yellow), Plum Guava (green), Menthol Grape (purple) and Spicy Mango (orange). Some of them are pretty interesting, right? Most importantly, these sweets contain natural flavouring. Totally my kinda thing.
My real mission however, is to introduce LollyTalk's limited edition Christmas rock candies. Just have a look at them: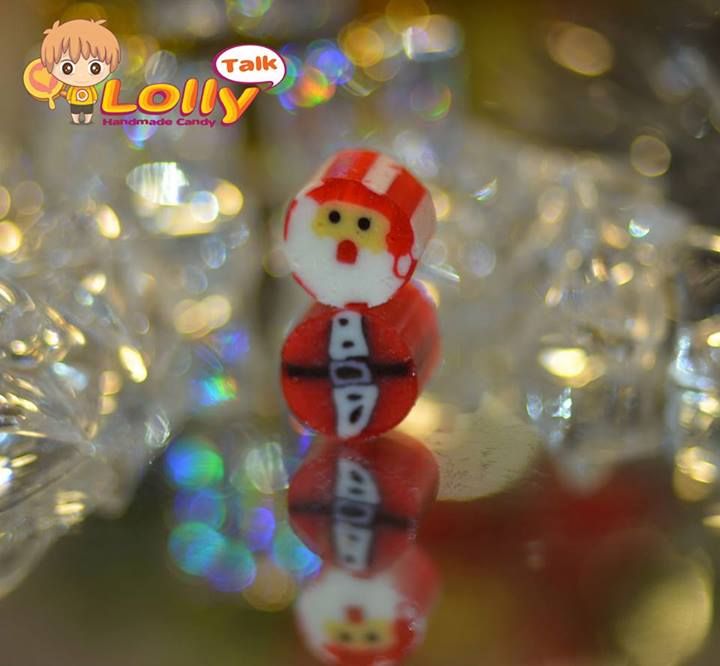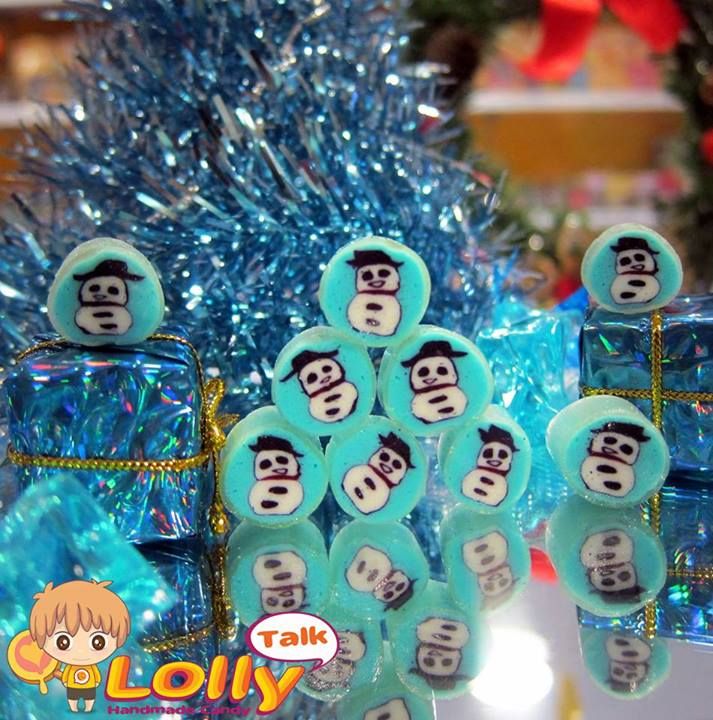 They will be housed in jars with Christmas stickers, totally perfect for the coming season!

These limited edition sweets are only for pre-order of purchases in a bundle of 10 (i.e. 10 jars of 30g, 40g, 70g or 130g) at the moment and you will enjoy a discount off the retail price. Inside news, pre-order will end pretty soon so if you like them, you should act fast! Full details here.
Disclosure: I left LollyTalk with too much candy. No monentary compensation was received, all opinions my own.
Linking up with Jennifer for: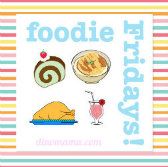 ******
If you liked this post, do connect with me on your preferred platform, keep in touch!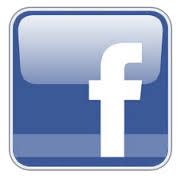 Facebook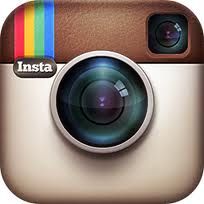 Instagram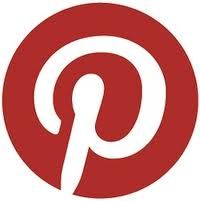 Pinterest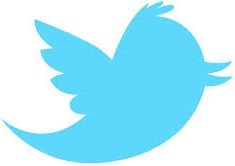 Twitter