Eldest of six siblings with a brood of nieces and nephews, Gu Ma ( "Aunt" in Chinese) is recognised to be a great cook in the family. Gu Ma set up Gu Ma Jia Food Pot (姑妈家) to share delicious home cooked dishes which she serves in her own home to encourage the joy of family bonding over a home cooked meal for her customers.
One thing you might not know, Gu Ma handpicks the ingredients (read: she and her culinary team heads to the market to buy their ingredients instead of having them delivered by a supplier) used in cooking the private dishes at Gu Ma Jia. How's that for freshness?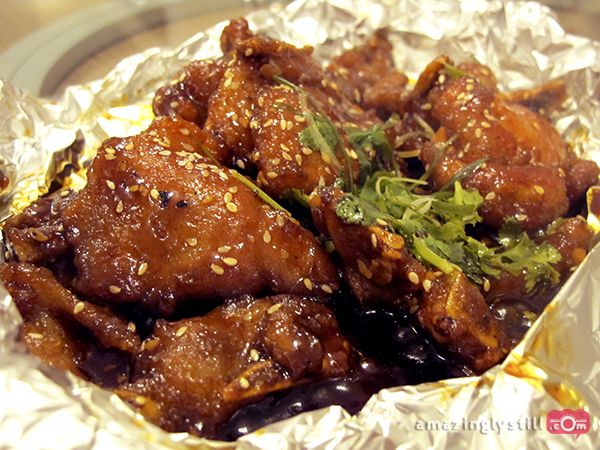 The first dish I tried was the Kyoto Pork Ribs. They might as well call it Kyoto Pork meat, because it was so tender and so meaty. The sauce is not too salty (pet peeve) and the meat falls off the bone easily.
I am a fan of well cooked but not over cooked sotong dishes, this one went down really well with me. The sotong was chewy but still soft and flavourful. Sotong paired with the slightly spicy sauce is a really good match, I couldn't stop eating it with my rice.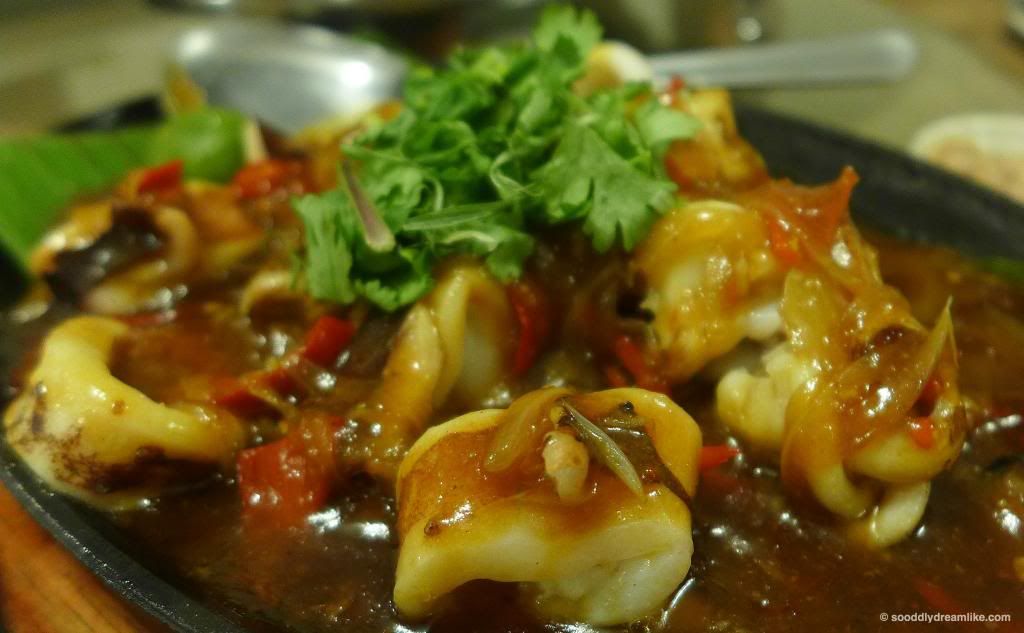 Gu Ma Jia does this next dish with assorted vegetables (snap peas and lotus roots). The vegetables were crunchy and the scallop was fresh, this is a dish that whet up my appetite because it was refreshing.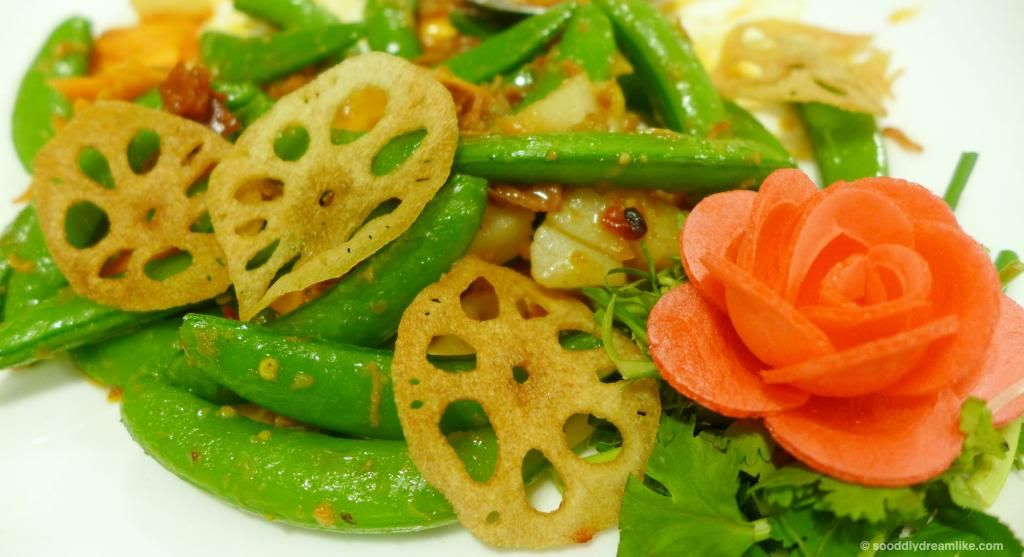 Generous-sized, juicy scallops were used for this dish, I just had to take a photo to show you. This is like part of my scallop.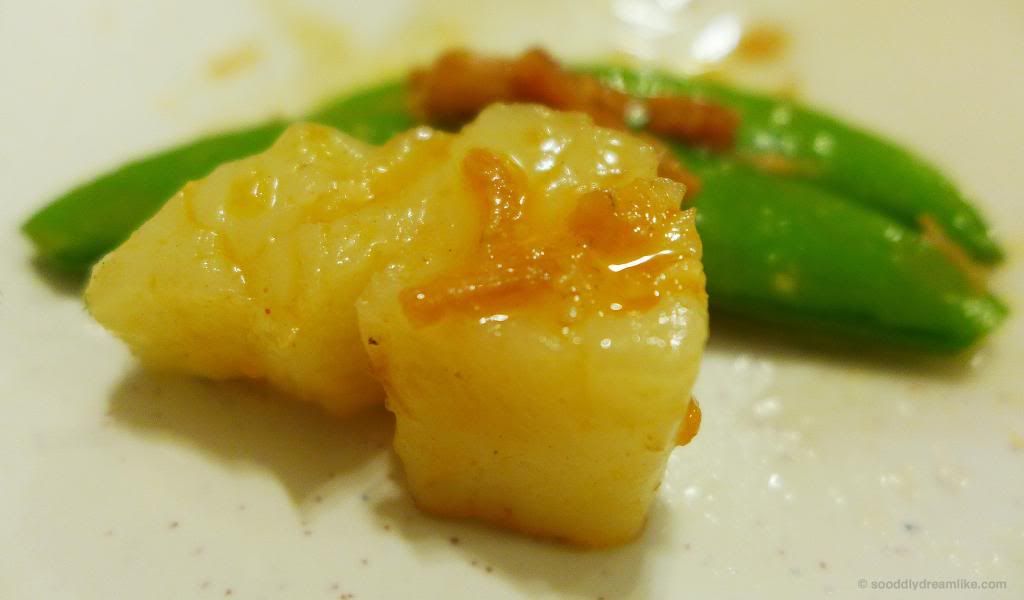 The name "Crispy Bean-jal" kinda hints at what this dish is all about but if you didn't catch it you might not realise that you're actually eating brinjal. What you'll taste is delicious, crispy bits that go well with the long beans. I hadn't read up about the dish when I was tasting so when Gu Ma asked us to guess what the crispy bits were, I said "Bacon?"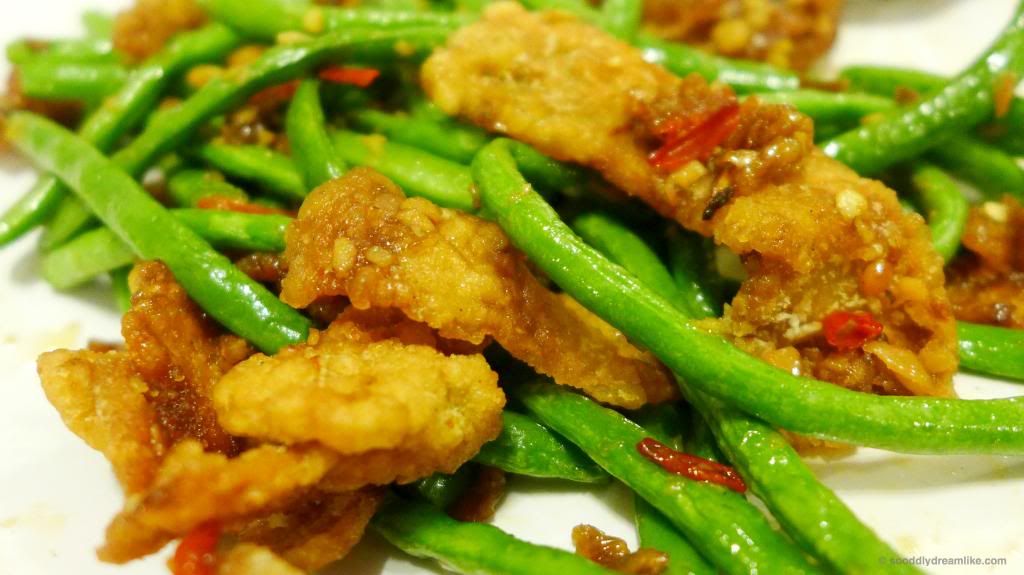 One picture to show you why I initially thought it was bacon. This one is unbelievably crispy (for brinjal) and totally addictive.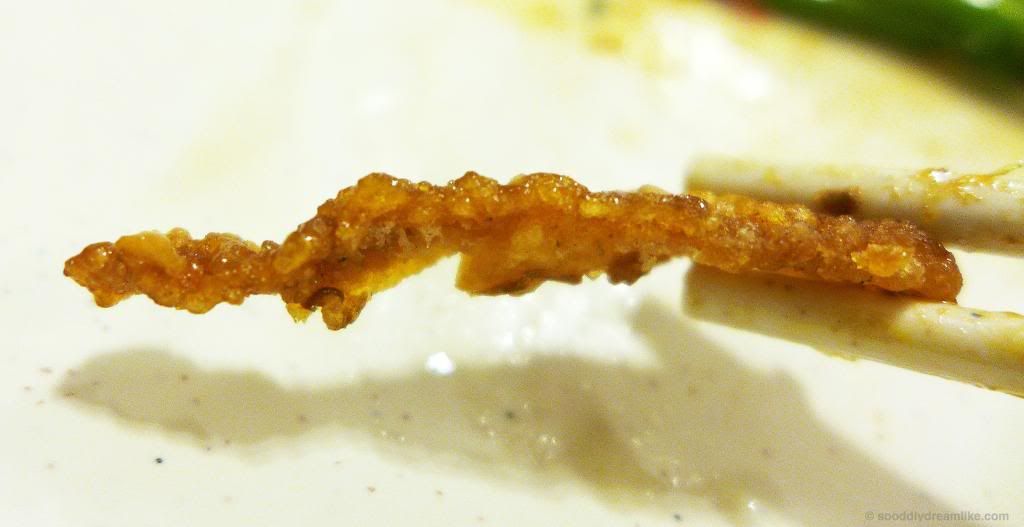 This next dish is one of my favourites of the night. Yea, it's the the humble kai lan dish but what's interesting is that the version at Gu Ma Jia is cooked in two styles, one of which you'd be familiar with but the other, you really gotta try for yourself.
They fried parts of the kai lan leaves that are too young and tender for cooking in the usual style. The result is very delicious crispy vegetable leaf, almost like shredded seaweed sheets but fresher.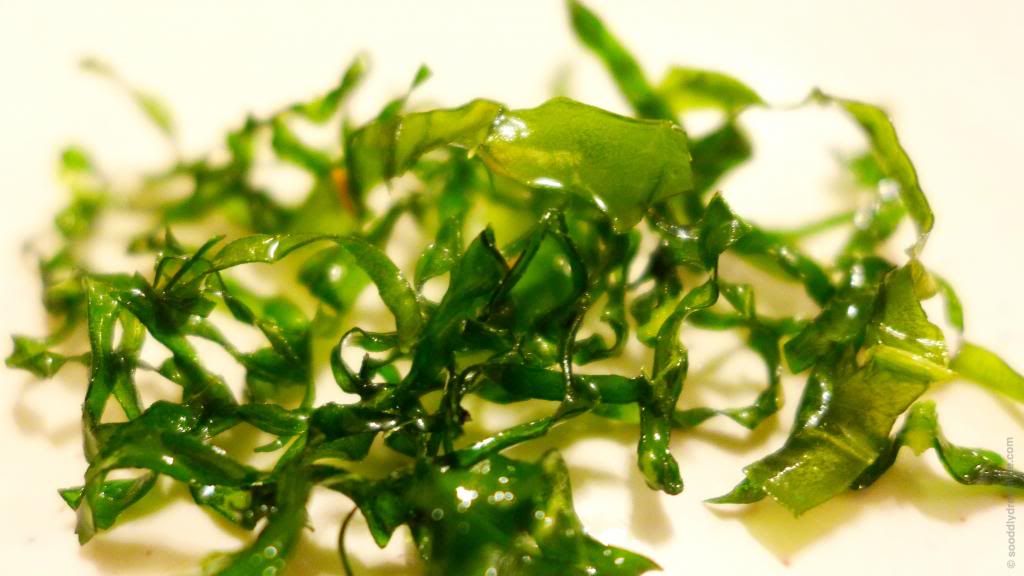 When one tastes the food at Gu Ma Jia, it's necessary to taste their signature Assam Fish Head. There are lots of raves in various food reviews about this one, and my contribution would be to double confirm that the fish is very fresh, the gravy very addictive. Your bowl of rice will be gone before you know it.
The white pepper crab at Gu Ma Jia is cooked using only white pepper from Sarawak, renowned around the world to be one of the best pepper you can get. Even so, the crabs were not too peppery, you can still taste the sweetness of the crabs.
Gu Ma Jia's Butter Baked Salted Egg Sri Lankan Crabs is richly flavoured with salted egg yolk and butter. Fan of butter crabs or salted egg dishes will love it.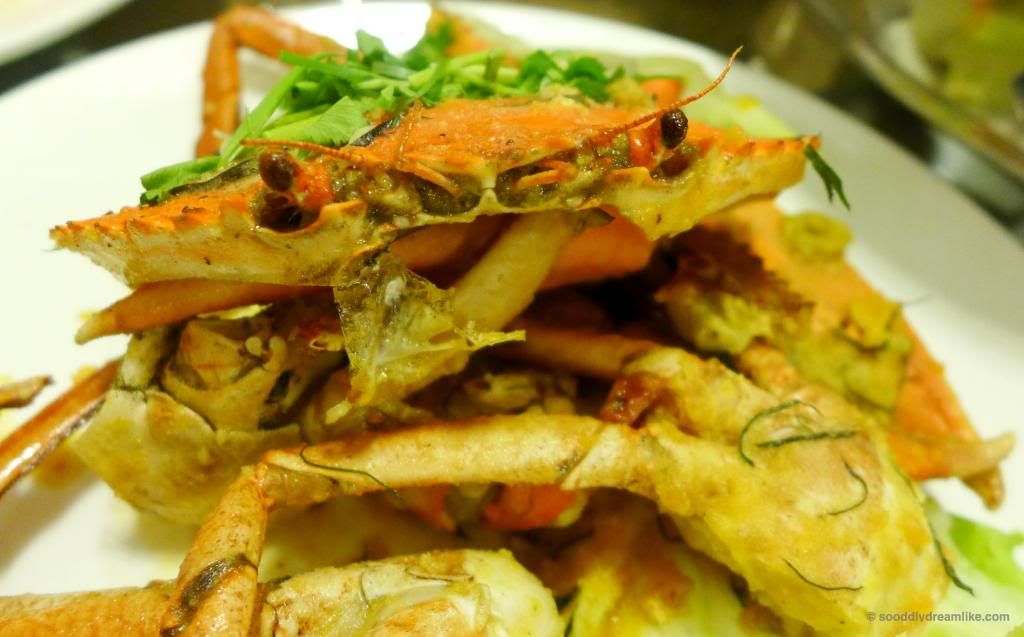 When I tasted the Claypot Chicken with Ginger & Sesame Oil, I was reminded of nourishing dishes my mom made for me during my confinement. The chicken was very tender, chicken skin soft and the soup warmed my tummy up. I had a good sleep that night after taking quite a bit of this dish.
If, like me, you love a good cup of light tea to go with a home cooked meal, you must try their Buckwheat Green Tea. I love how fragrant it is.
Being a drink guzzler, I share two other drinks with the hubs, namely their Iced Peach Lychee Tea ($3.50) and the Lime Juice Grass Jelly which was highly recommended. The Iced Peach Lychee Tea was pretty normal but you really gotta try the Lime Juice Grass Jelly – It is totally refreshing.
Food aside, what made me enjoy dinner at Gu Ma Jia is the fact that they are really hospitable people. In the course of having dinner, we chatted with the Gu Ma Jia team about the food, how each dish is done as well as about our children, family and their future plans. They are a warm and friendly bunch of people who'll make you feel right at home.
Children are totally welcomed at Gu Ma Jia. In fact, the kind folks even specially made home-cooked porridge for the little ones. The Hubs and I totally regretted being there without Joy, who could have joined in the fun and still get a healthy meal at Gu Ma Jia.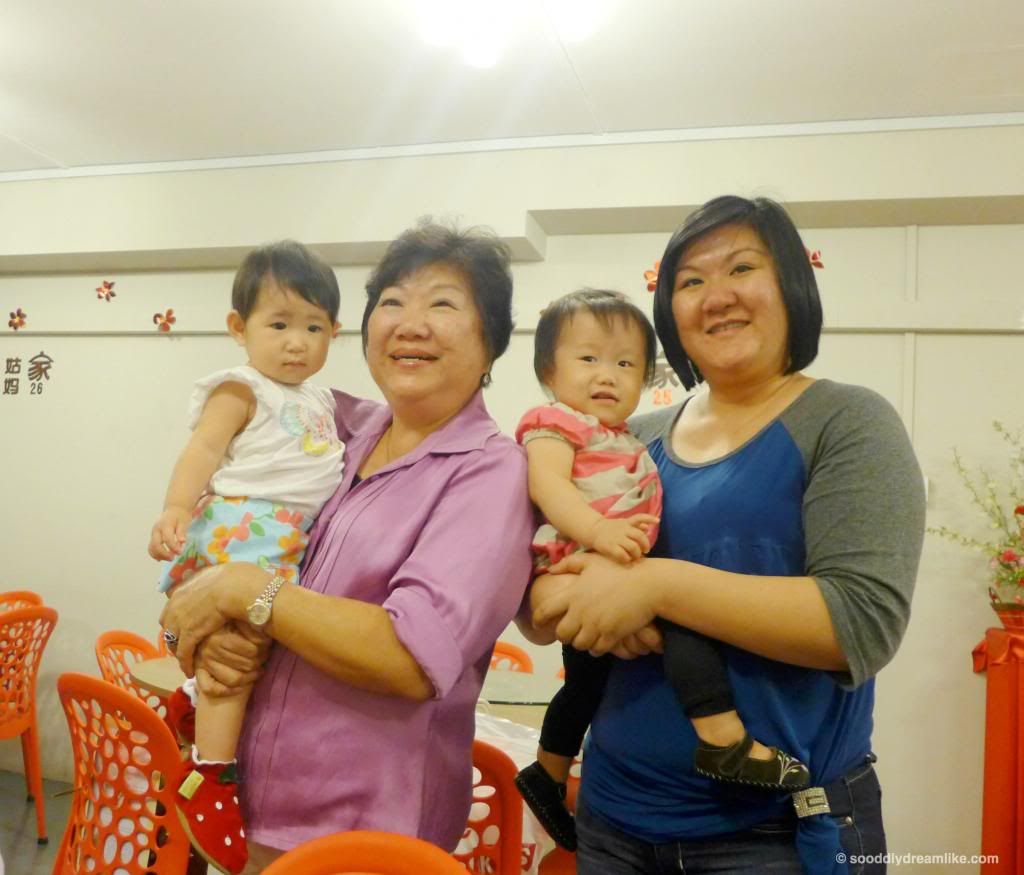 See, I told you, they really love children and the kids love them back. Says a lot when the kids love them back.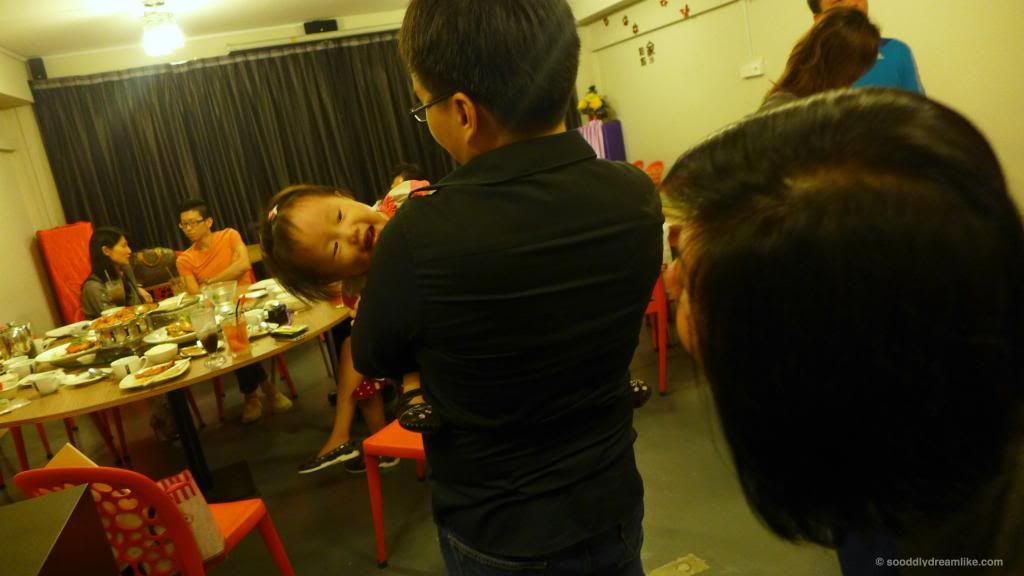 I really like this shot of Gu Ma with Mabel and her kids. She is just as warm and affable in real life with a smile that makes you warm up to her right away.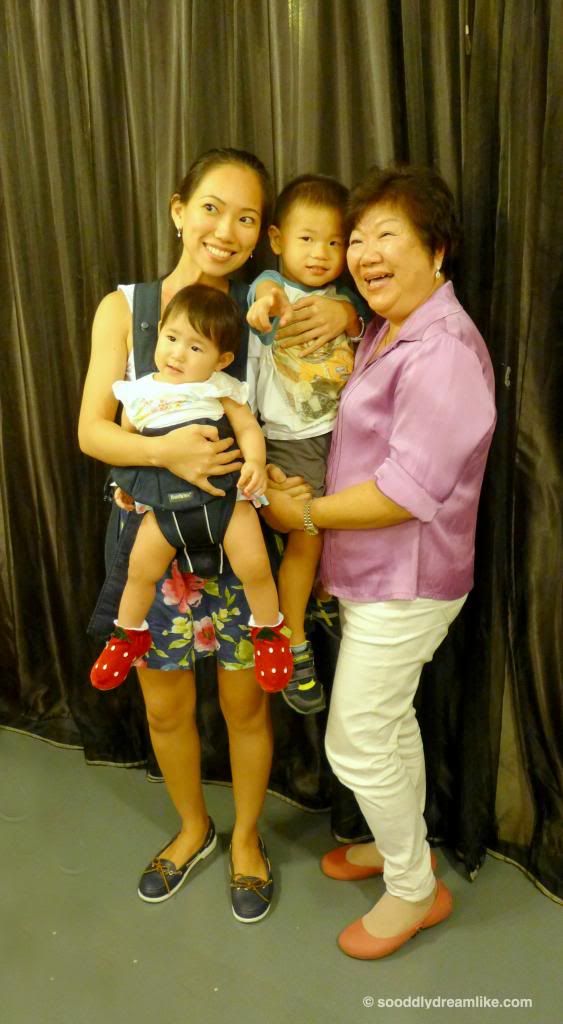 Agnes, Cherie, Mabel, Lynn and myself with our families. When we go food tasting together, it's more like a happy gathering, totally enjoyable.
Gu Ma Jia is a 2 storey restaurant, this is how level 1 looks like. Clean and comfortable.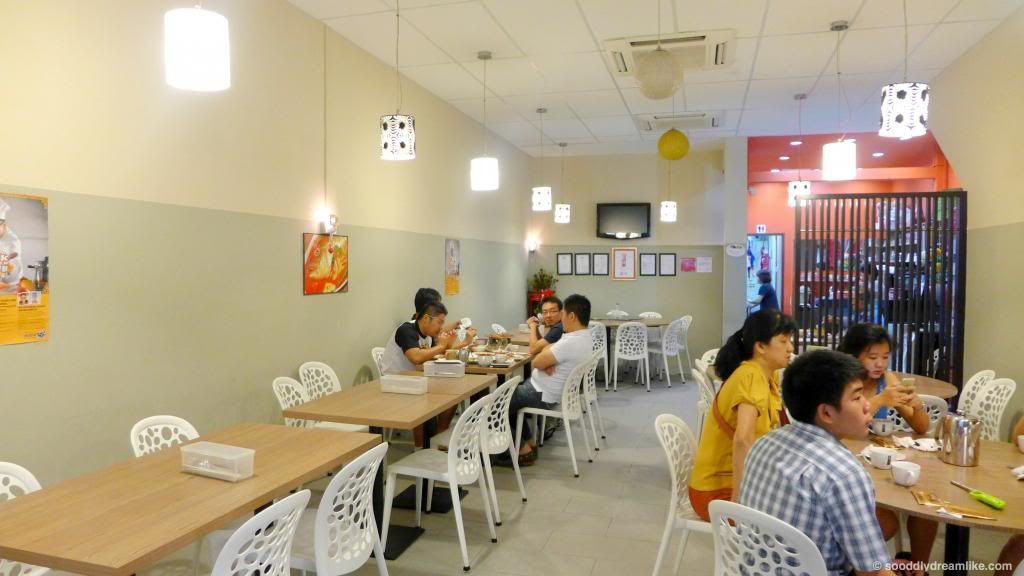 The stairs leading to level two are decorated with wall stickers to brighten up the place.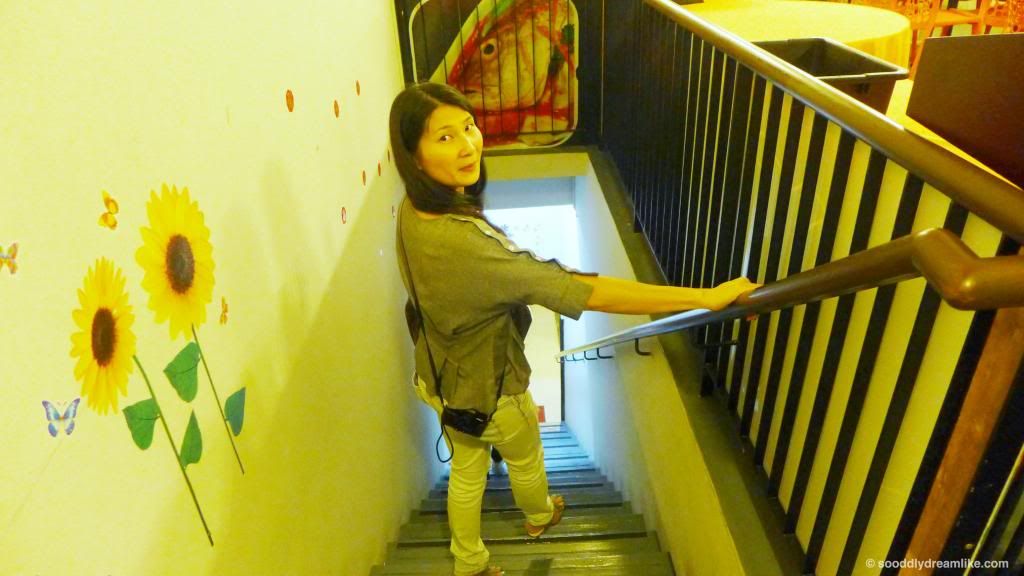 We had our dinner at level 2. I think the place is good for enjoying family gatherings over a warm, down to earth meal.
The minute I saw this on their wall, I knew they cater for birthday celebrations too, good idea and especially suitable for large families gathering together for the birthday of elders in the family who will enjoy Gu Ma Jia's private dishes.
I asked for the sae of those who might be interested. With advanced notice, Gu Ma Jia can arrange for Longevity Peach Buns (寿桃) or, if you'd like something healthier and more creative, Gu Ma Jia has a special fruit platter which they created for birthday celebrations.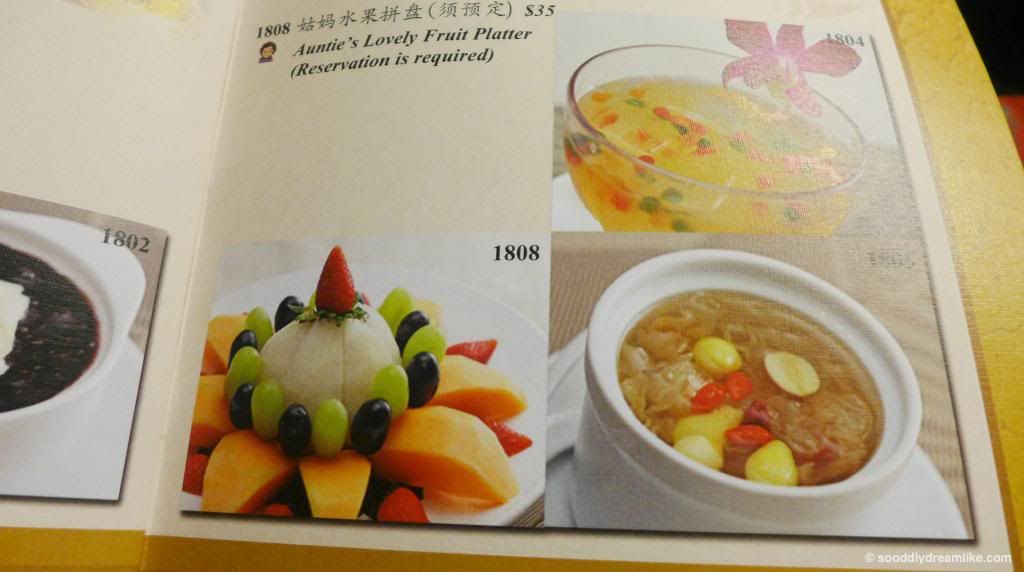 The good news? You won't be charged GST or have service charges included in the final bill. The amount you pay is purely for good food and service.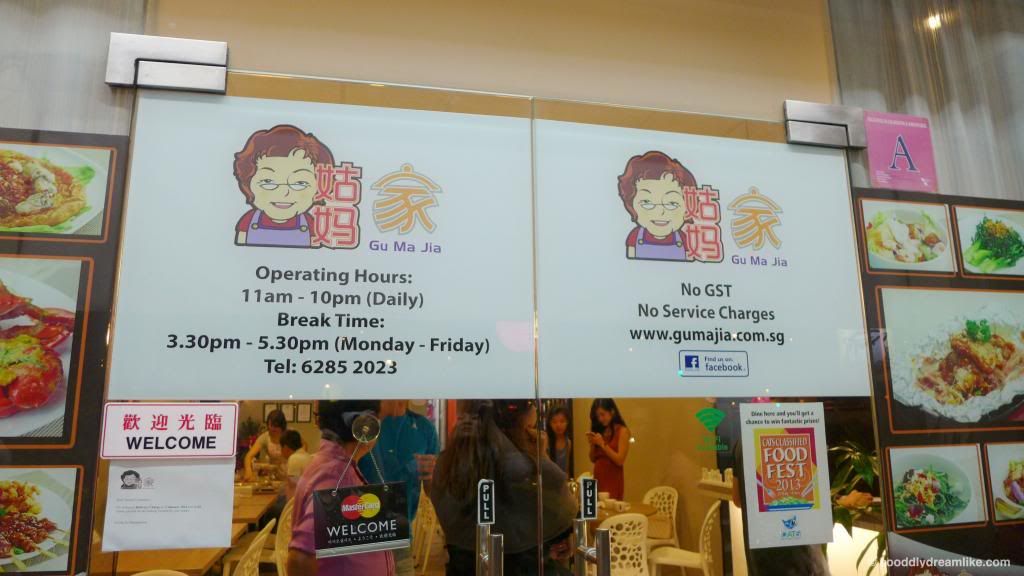 I'm including this picture so that you can spot the restaurant if you should go at night. It'll be a great place to go for good, down to earth food after a long, hard day at work.
You can check out the Chinese New Year Menu that will be offered at Gu Ma Jia here.
GU MA JIA FOOD POT ( 姑妈家 )
Sennett Estate
45 Tai Thong Crescent
Singapore 347866
Facebook: https://www.facebook.com/sg.gumajia
Website: http://www.gumajia.com.sg
Nearest MRT: Potong Pasir (NE Line)
Opening Hours:
Daily: 11am – 10pm
Break Time: 3.30pm to 5.30pm (Mondays to Fridays)
Direction by public transport:
Alight at Potong Pasir MRT station. Take Exit B. Walk along Upper Serangoon road towards the row of shophouses. Turn left into Tai Thong Crescent and walk to the end of the road. Journey time about 5 minutes.
Disclosure: I was invited to gather with friends and our families to sample the warm, home-cooked food prepared by 姑妈. No other compensation was received, all opinions are my own.
Linking up with Jennifer for: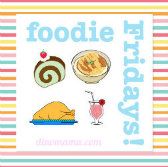 ******
If you liked this post, do connect with me on your preferred platform, keep in touch!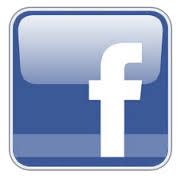 Facebook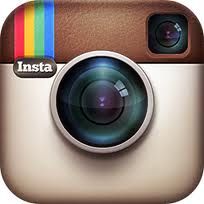 Instagram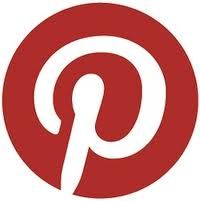 Pinterest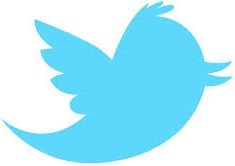 Twitter