I decided to go see, touch and experience for myself, what about Soopsori's toys and furniture justifies the premium price range – I returned convinced that they are indeed worth the price.
All Soopsori products are made only from natural wood, using natural oil finishes. The colors in Soopsori Toys come only from the natural color of the wood. No artificial paint or dyes are used. Soopsori Toys are finished with linseed oil, which is non-toxic and harmless if ingested.
I asked Dora, the Soopsori representative how the black prints on their toys were created and she said they are achieved by carving in the design and then burnt to achieve the colour – a lot more effort than just painting them on.
When I thought harder about it, Soopsori's furniture and toys are a good price for quality.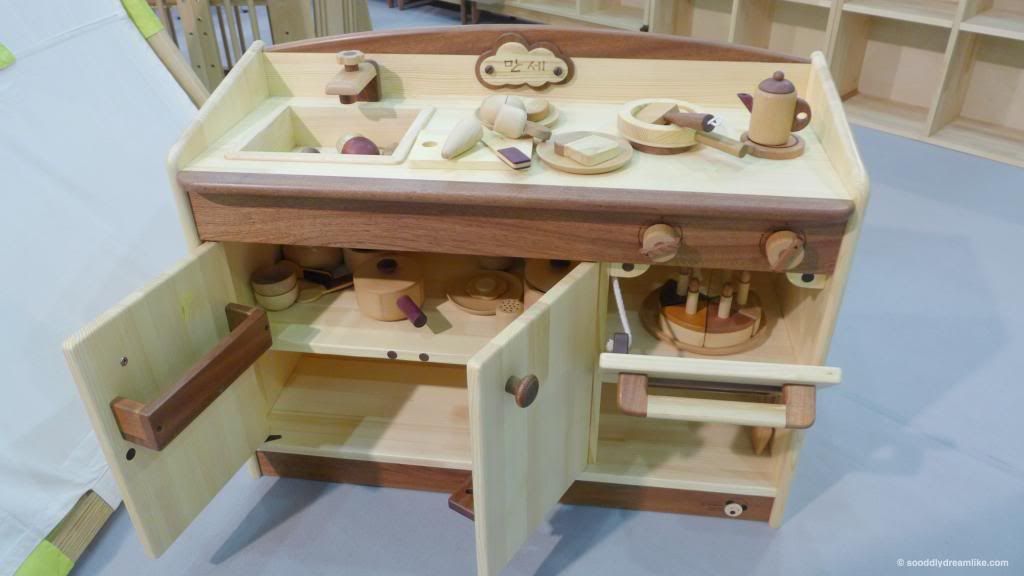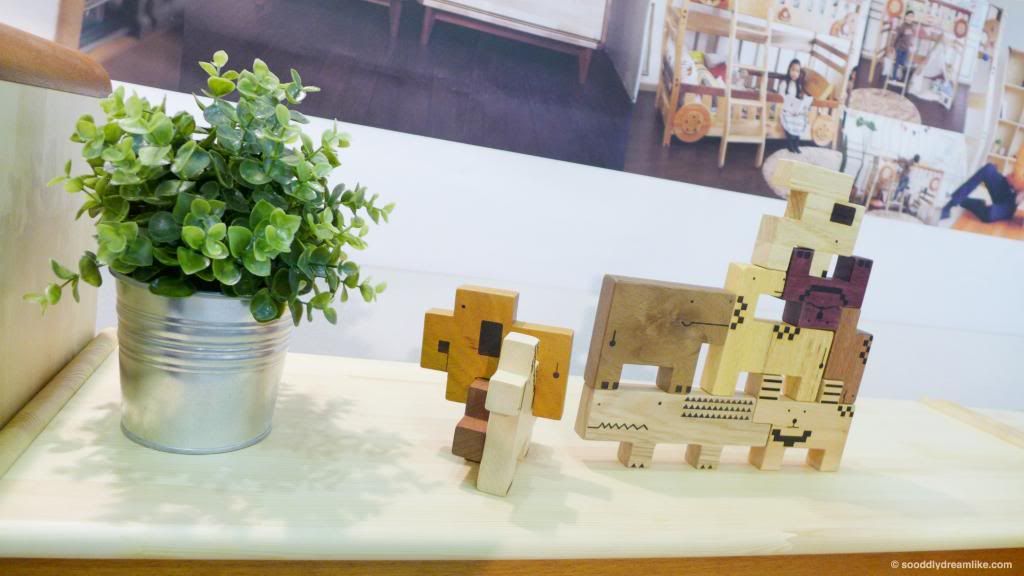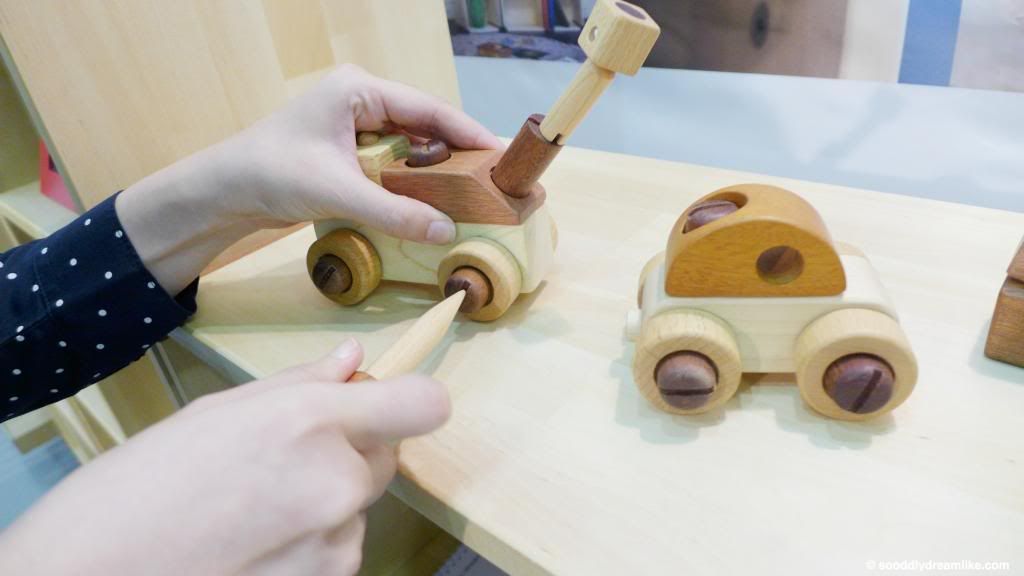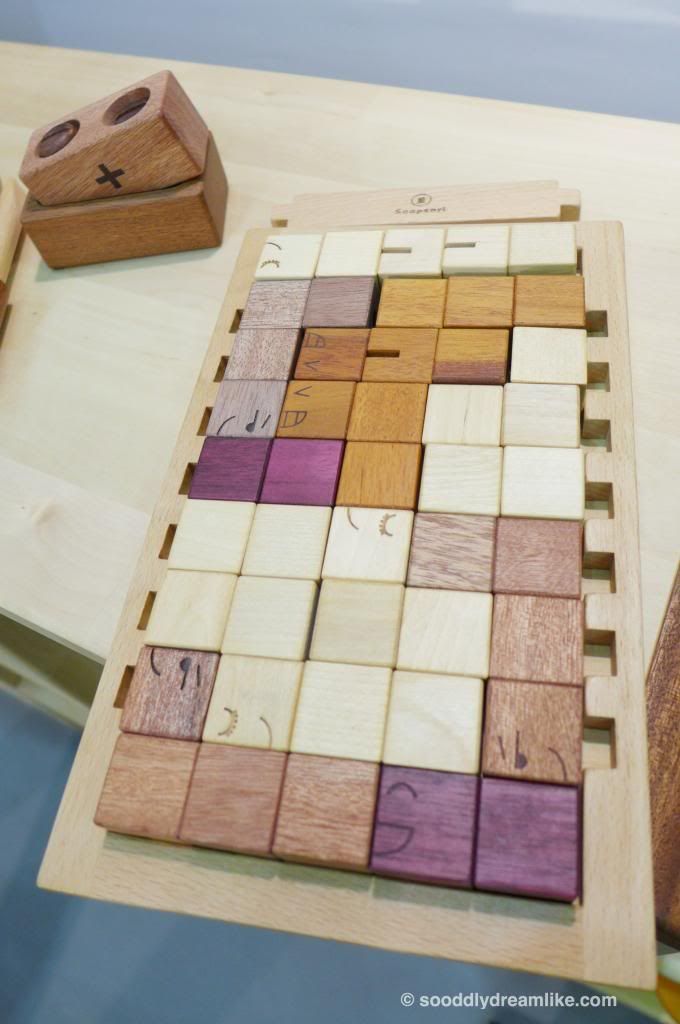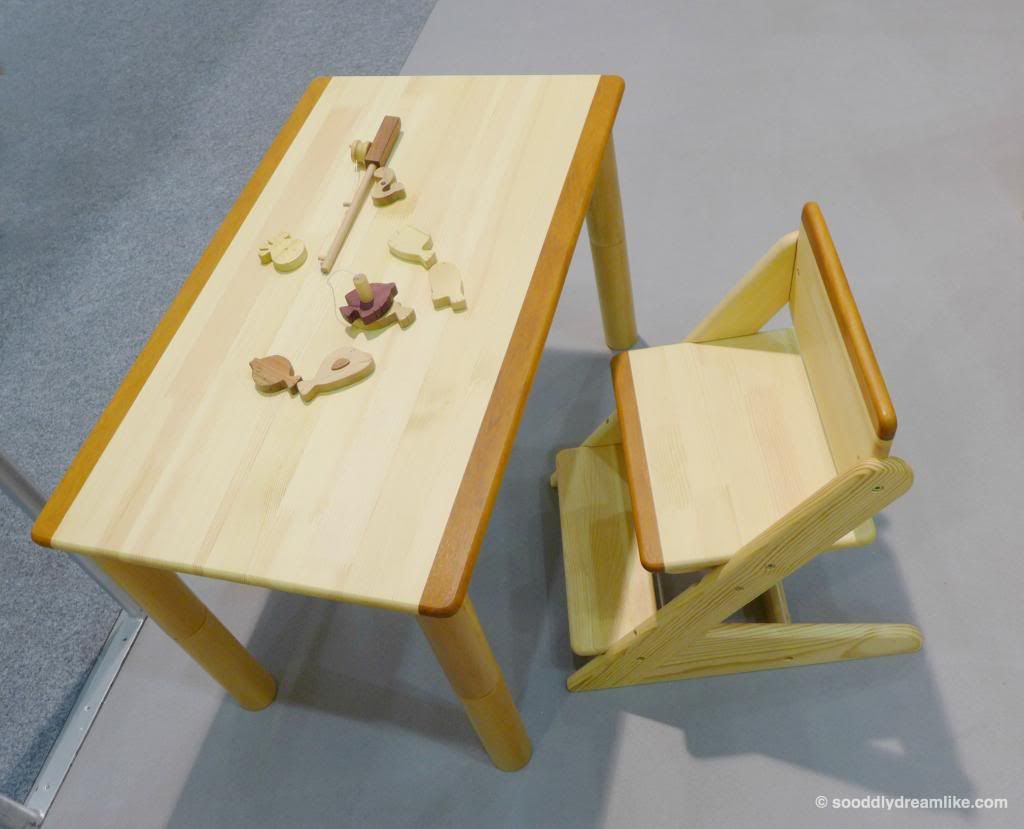 I fell in love with a number of furniture pieces at their booth. The most versatile piece has got to be this


Wooden baby bed (more here and here on Claudia's blog)
The other versatile piece I liked is this tent. The shelter can be removed when not in play and transformed into a clothes hanger. Great thinking!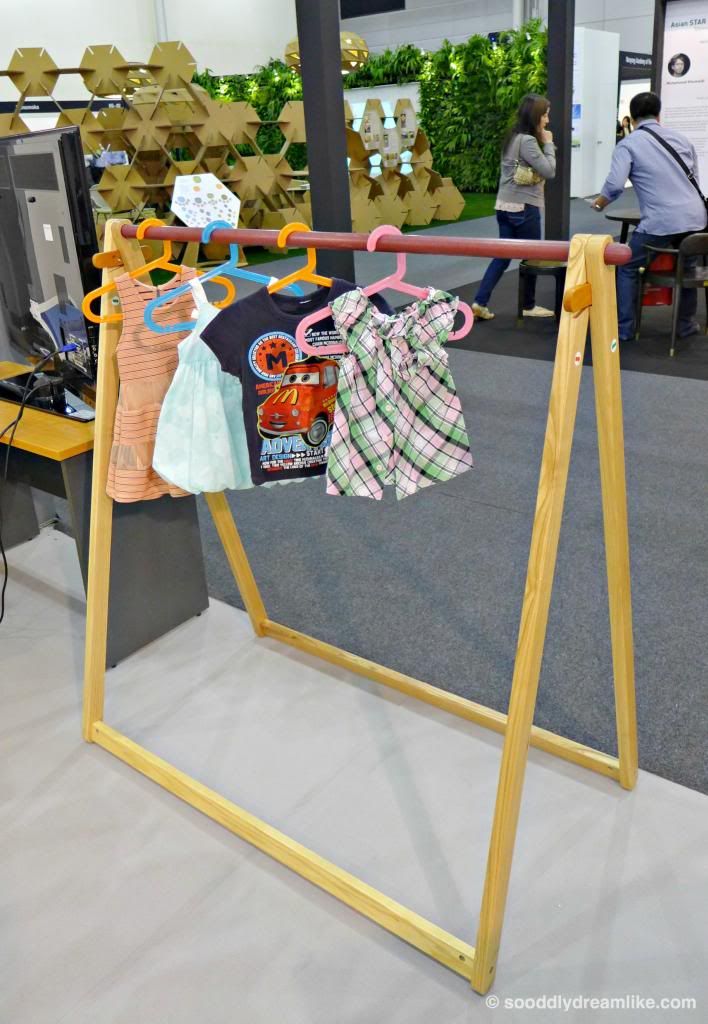 I read somewhere in renovation forums about getting custom made furniture vs store bought. One of the comments that stuck in my mind is someone's opinion that wood used in custom contractor-made furniture is not comparable with quality wood you can get from furniture shops. This must be one example.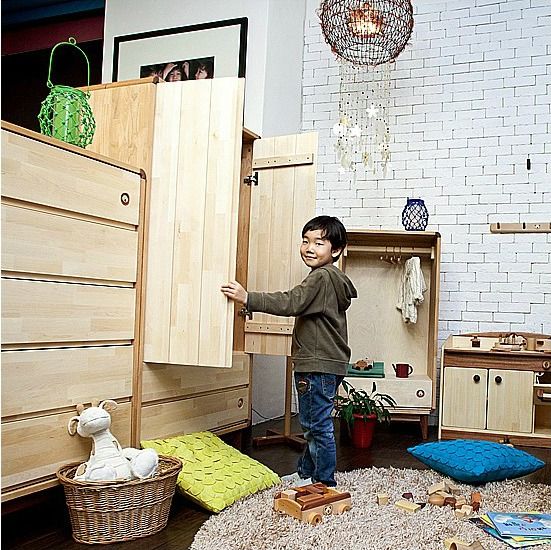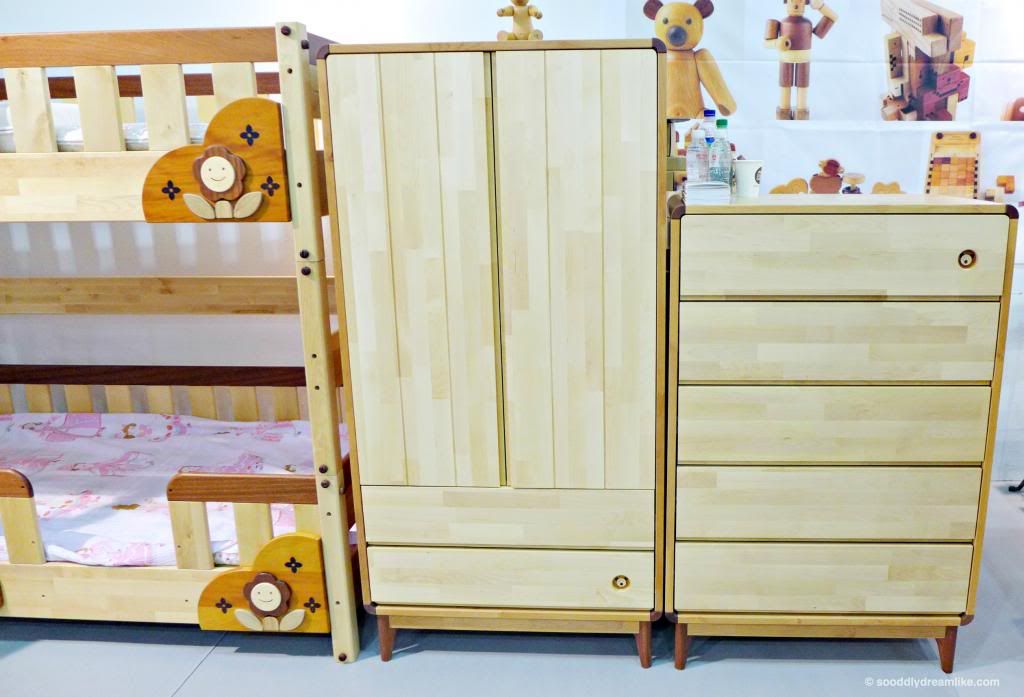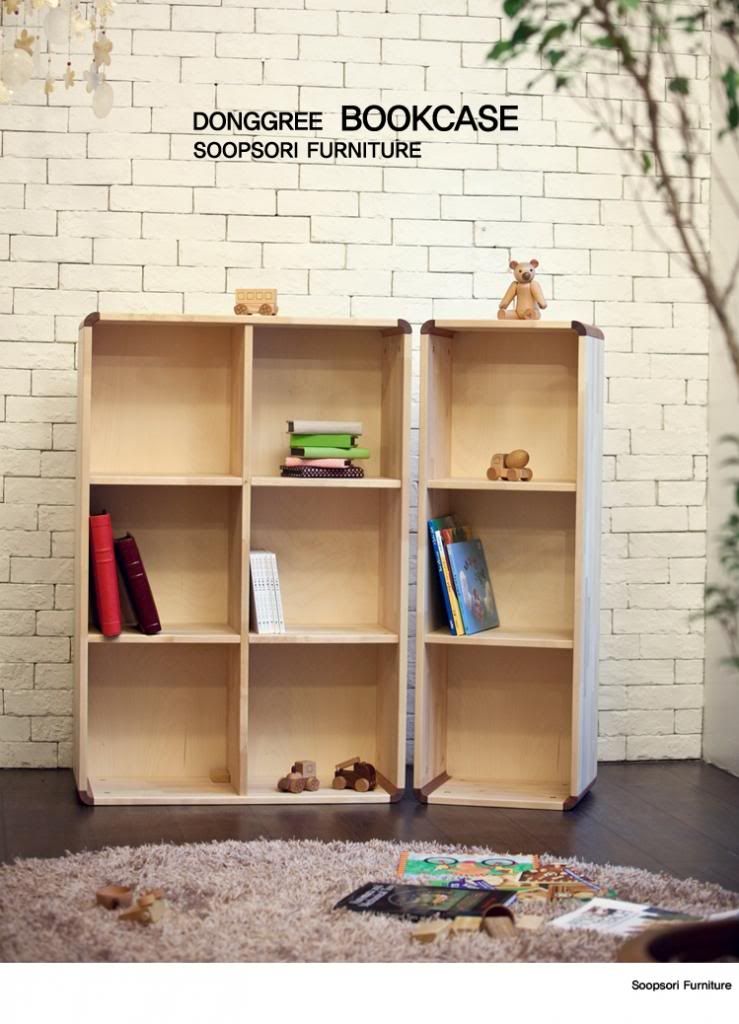 If you're wondering whether to make the trip down to the International Furniture Fair Singapore 2014 held at Singapore Expo Hall 6 and open to public on 16 March from 12pm to 5pm, I'd say go. Even if just to visit the Soopsori booth at 6E62. It'll be worth it.
Disclosure: I was invited by Soopori to attend the International Furniture Fair Singapore 2014 for a preview of their toys and furniture.
******
If you liked this post, do connect with me on your preferred platform, keep in touch!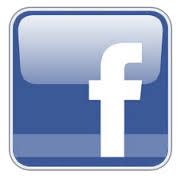 Facebook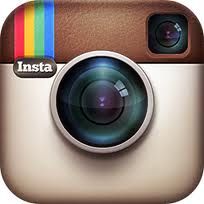 Instagram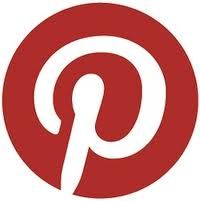 Pinterest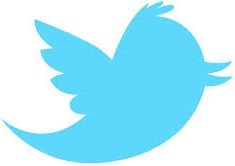 Twitter