Yes, my little girl is going to school!
Although I have been actively teaching her daily, we've found a school i'm comfortable with that allows her to interact with kids from different age groups in the same learning environment. Since JoyJoy does not have any siblings, I felt that this would do her good in many ways on top of the learning.
We'll need sticker labels to tag JoyJoy's belongings for school! Oh yes we do, especially her shoes because she hearts them totally. It was a stroke of luck that we were offered some high-quality and personalised sticker labels for review and they were none other than from:

I got right down to picking my preferred personalised sticker labels. They were super easy to order from the Stickerkid site and I'm sharing my choices here:
Small Stickers
Medium Stickers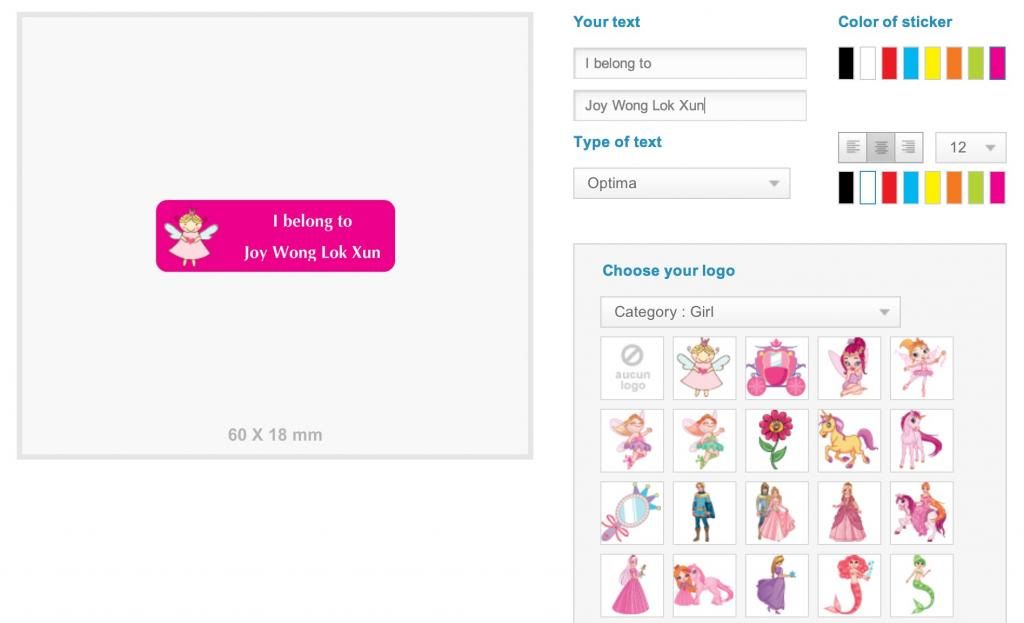 Shoe Stickers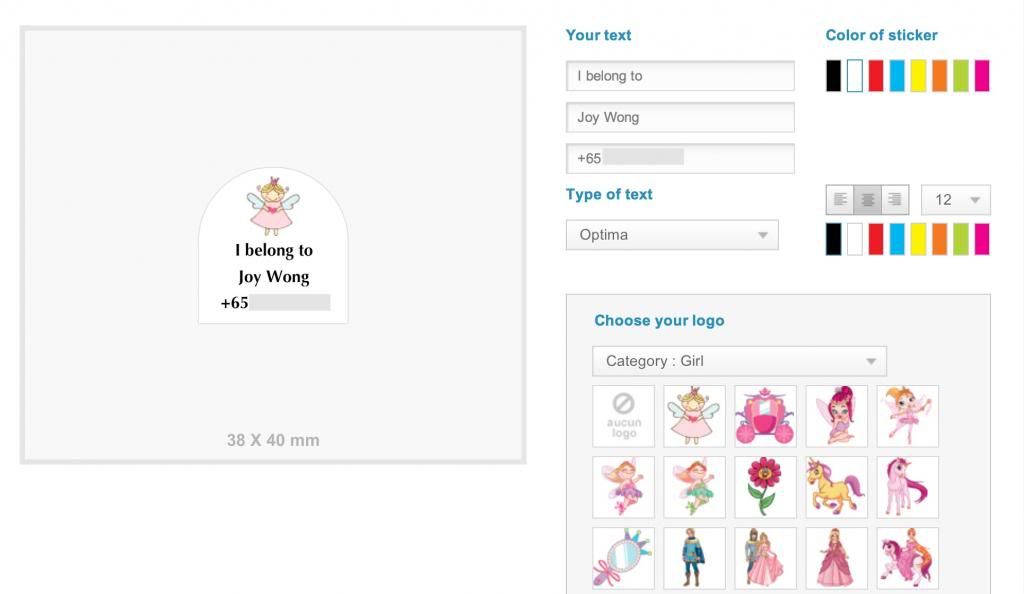 Iron-on Labels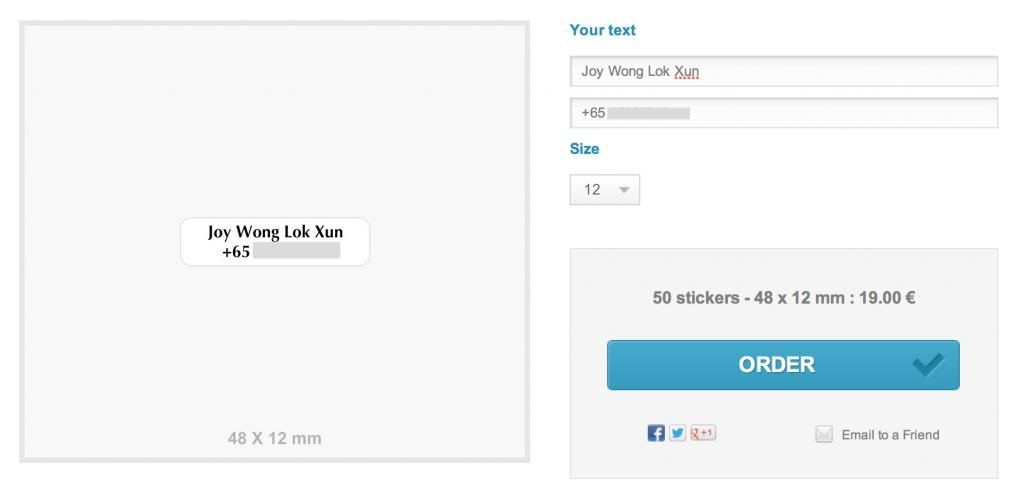 The stickers in a neat envelope packed within ziplock bags. I love that there is a hole in the top centre of the the ziplock bags. It means I can hang them for easy access when i need the stickers, so easy!
We were very pleased at how they turned out. I had chosen a very bright fuchsia color for some of the stickers and worried that the outcome would be of a different tone but the labels look exactly like what we ordered on screen!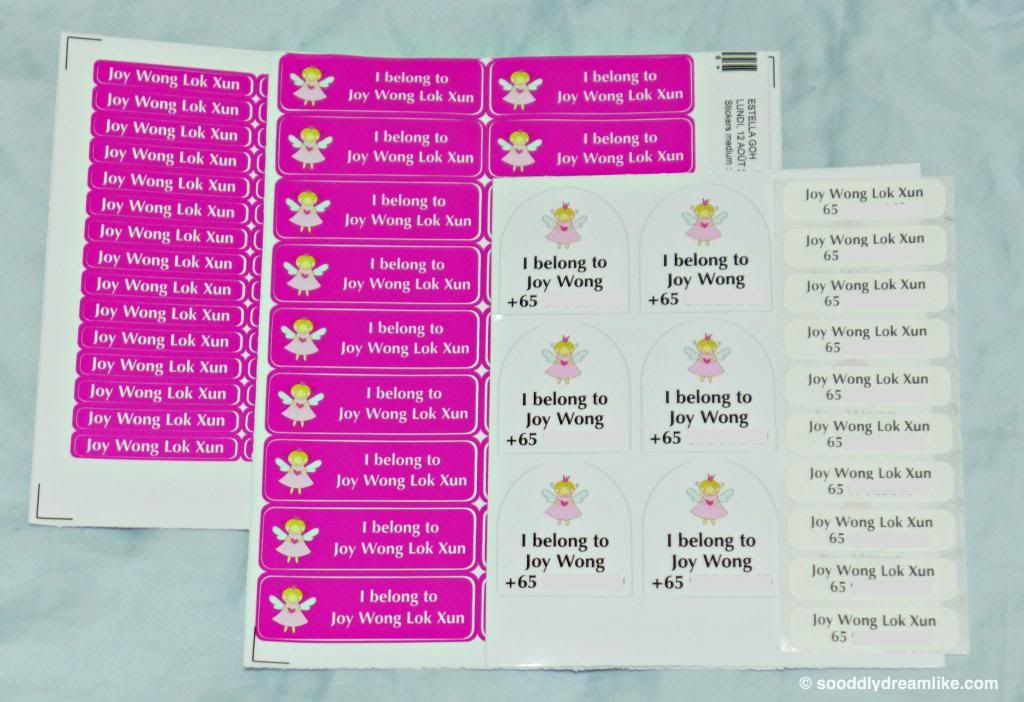 The quality of the stickers also pleased us very much! Just look at these photos:
I was a little over excited and made a mistake when sticking on the shoe label on one of JoyJoy's shoes.The sticker label could be removed cleanly / without damage and yet still remained useable.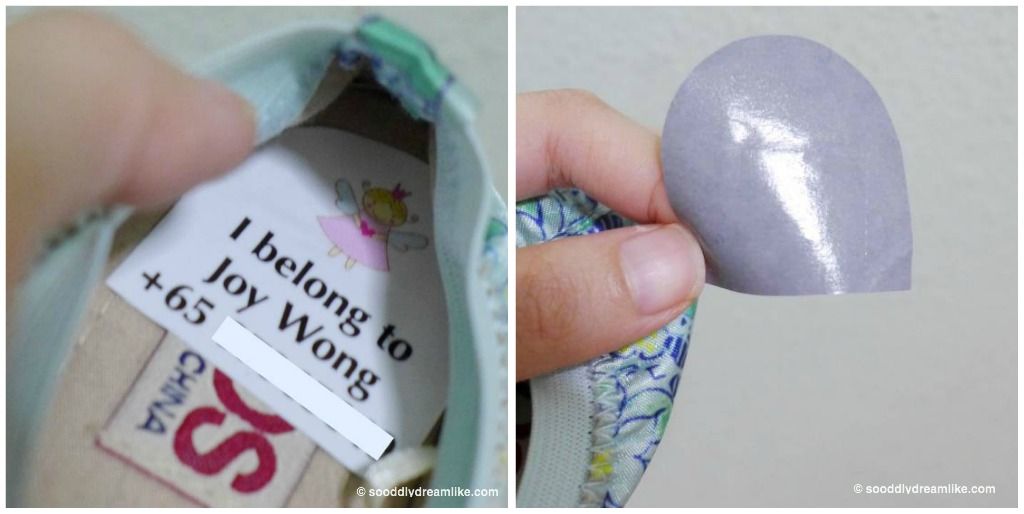 Heres how a well stuck on shoe label looks like on JoyJoy's shoe – very nice, I like!. I've included her shoe size for reference.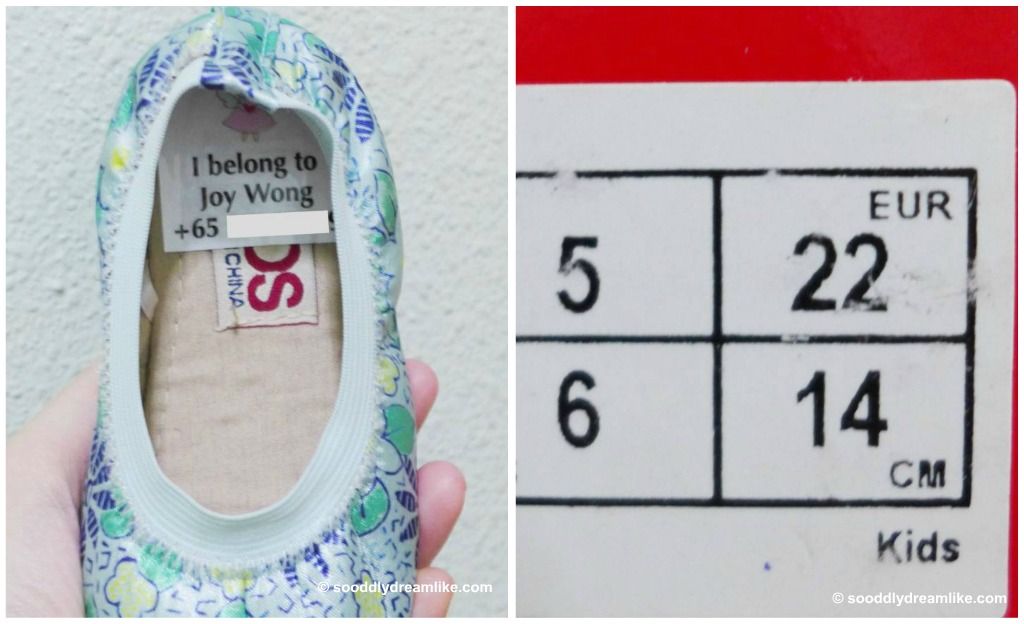 Looks good?
Want some of your own?
HERE WE GO!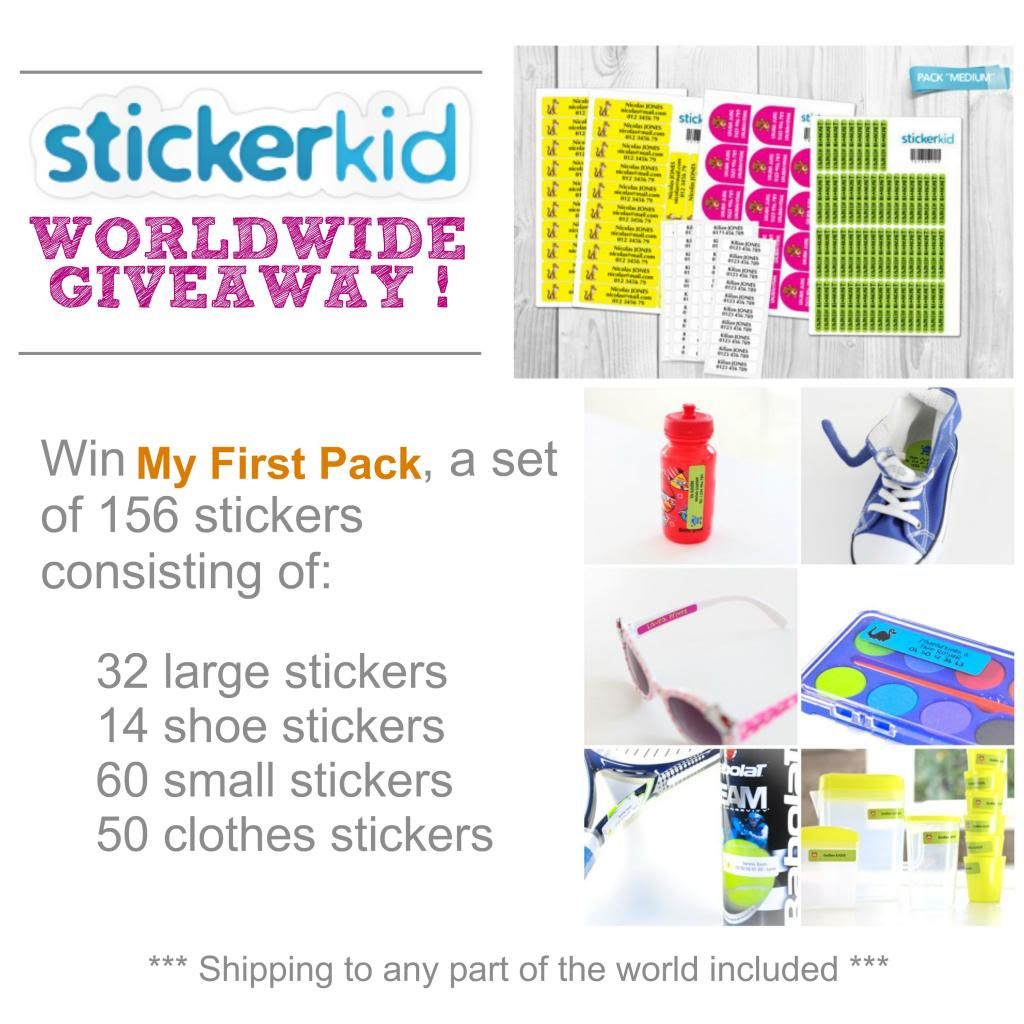 Follow the steps below to join! The winner will be picked randomly and announced in an edit of this post on 9 September 2013. Good Luck!
EDIT: *** WINNER ANNOUNCEMENT ***
Congrats to Connie Huang! I will be contacting you with the winner's code very shortly!
[Edit: Connie has kindly volunteered to give up the win to the next drawn person because she has already won a set, so congrats Cherie!]
Additionally, from now until 30 September 2013, readers of So Oddly Dreamlike will enjoy a 10% discount off all products, excluding shipping cost, on www.stickerkid.sg. The discount code to enter at checkout is "SoOddlyDreamlike2013". Happy shopping!
Disclosure: We were gifted with label samples from Stickerkid for the purposes of this review, no monetary compensation was received, all opinions are our own.