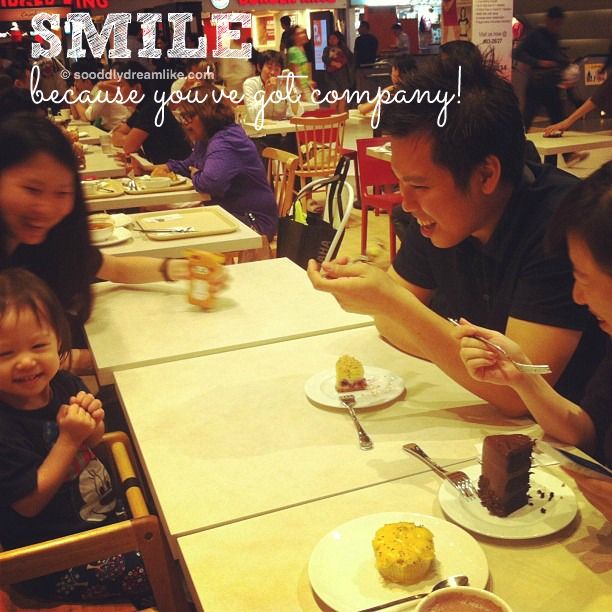 Outings and gatherings with or without Joy used to need strategic planning, were very rare and lasted only for a very short time before I/we have to head back to recover from the exhaustion. By the end of 2013, the little one who temporarily disconnected us from the rest of the world now re-connects everybody in the most wonderful way.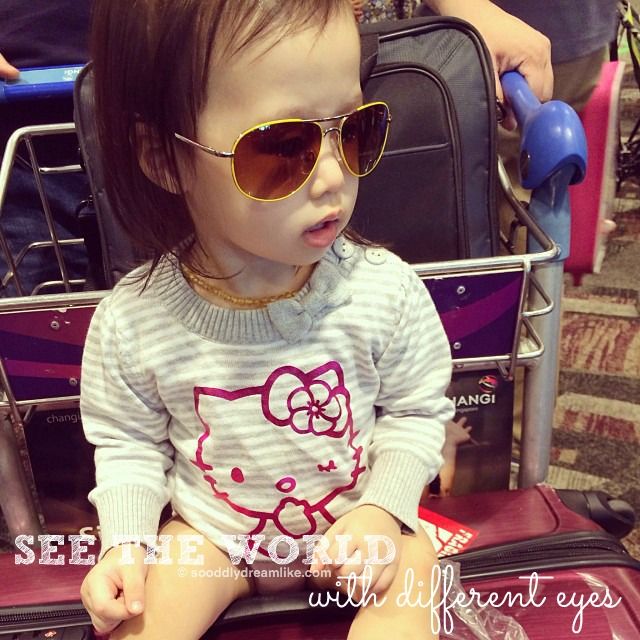 In 2013, because of an unforeseen situation, I travelled with nobody else for a few days to a place that was considered unsafe in my eyes. Flew there alone, took domestic flights on my own and encountered a number of other situations, like getting on a cab with a driver who asked me if he could take me somewhere else. I deviated from my original itinerary quite a bit and would often wake up in the morning not knowing where I would go or what I would do that day because the activities of each day was decided spontaneously. That trip was all about the places I didn't plan to go, the conversations I didn't expect to have, the food I didn't plan to eat and the things I didn't plan to do. It has permanently changed how I would like to travel in future.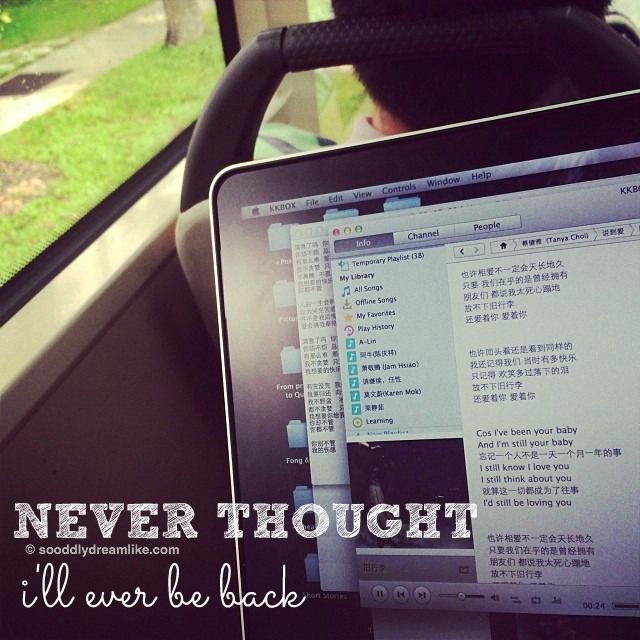 Performing was maybe my dream, up to my late twenties but it came to a point where I felt it was time move on, and I did. Since then, I got married, moved in with the in-laws and stopped singing in the bathroom. When I come across a song that is totally my thing, I'd go search for it on YouTube, listen to it and mentally break it down into parts like I used to. I missed it but didn't expect to return to it. Never say never, because I now gig occasionally with awesome people.
The hubs travelled often in the last year and I would bring Joy home to stay with my parents. I remember many things about staying here as a child, some places and things are still how I remember them. It was special to be able to share some of my childhood memories with Joy and I am glad that she gets to experience the space we have here.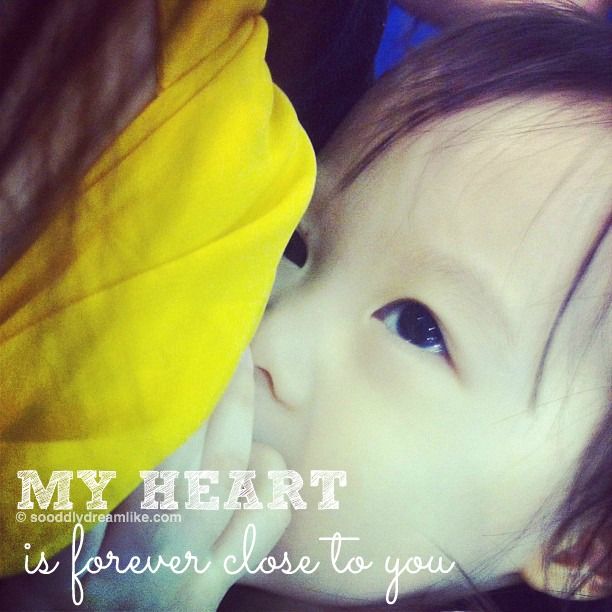 Joy and I are very close to each other and I believe that breastfeeding contributed a lot to it. The end of 2013 marks the start of my 3rd year of breastfeeding Joy. When we reached the 2 year mark on her birthday, I gave myself a pat on the back but feel a sense of loss knowing that the next natural stage is weaning. It was difficult to start and now it's difficult to end.
In the last year, Joy didn't just talk, she held conversations with me. It's a special experience to discover your child's thoughts and feelings. This little girl has a heart filled to the brim with love for people / animals and she is infectious.
In the blink of my eye, the little girl is now two. I'm pretty sure the years will fly and before I know it, she will be holding her Dad's arms and walking down the aisle or something like that. The last time I had a good look at her, I saw long limbs and graceful shoulders. Time to replace the image of a baby in my mind with something more updated. I am so glad we get to spend every single day together.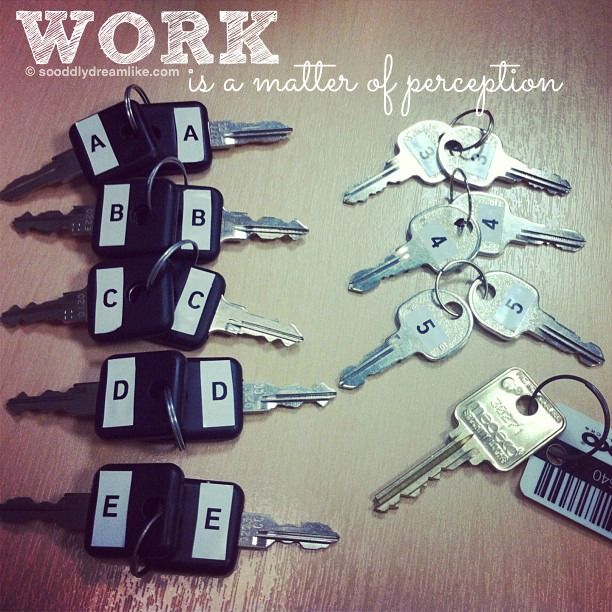 It is expensive to live in Singapore and a privilege to be able to leave my job. I am sometimes asked to comment on whether I have just turned myself into a 24 hour worker and the answer is always no. I don't work for 24 hours, I live for 24 hours, fulfilling my duty as a mother and having the privilege to do things which I love to do. We (or rather, I) haven't been particularly frugal in the last year, this is something I will work on, starting from now.
Joy doesn't go to school or childcare. I've been going around with her visiting places, seeing things and learning as we go along. I try to spot opportunities to teach her different things, without a lot of focus on academics. We sing all day long, sometimes children's songs, sometimes commercials (have you seen this?) and sometimes pop music (her favorite is "Everything at once" by Lenka, she even has her own little dance for the song). That's "homeschooling" for us. I haven't been a sit down at the table kinda mother or flashcard kinda mother. I thought it was me teaching her but her interpretation of what she is being taught surprised me often, you can never be sure who's teaching who.
So far, Joy seems to be doing ok but I get insecure sometimes and worried that I'm not teaching her what I'm supposed to (what am I supposed to teach her?) because I am not a professional educator and all we seem to be doing is to play all day and read. I reach out to mavens like Sarah and other mothers who shared resources and opinions with me generously, more importantly, their words soothe the worrier in me and give me some confidence to continue with the homeschooling. Thank you.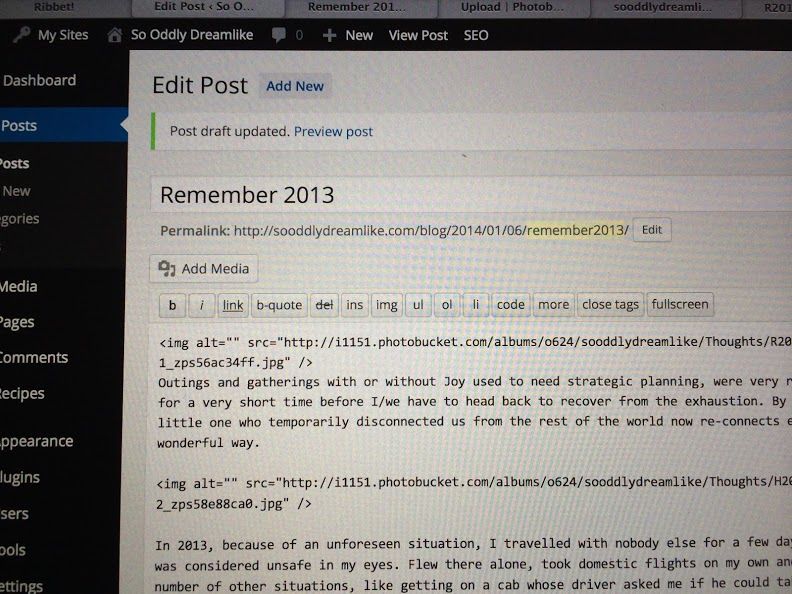 Time to talk about the blogging. Through it, I documented Joy's growing up process and our experiences along the way – so precious to me. I've also met strangers who became friends, learnt new things every other day and had some experiences I might not otherwise have, had I not been blogging.
When Irene first brought up the the idea of the M.I.C.E 12 days of Christmas giveaway I immediately thought it was a fantastic idea, to curate and giveaway items that I felt would be useful (and wanted) and learn from the experience for better giveaways on this blog. I'm glad I also took the chance to interact a little and get to know what you think about this blog. Thanks, for reading and participating.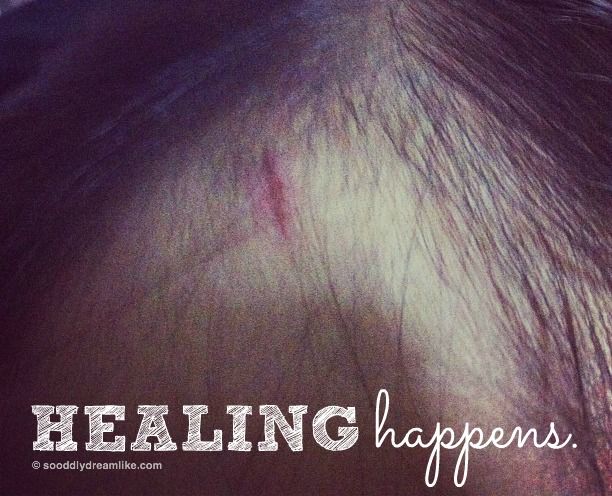 I don't really write about it but there was also plenty of downs in the last year. It's not like things will be drastically better just because we have a new year, but a new year is my reminder to wake up and to try and let go of the things I am still hang up on in order to carry on with less baggage. De-clutter and move on.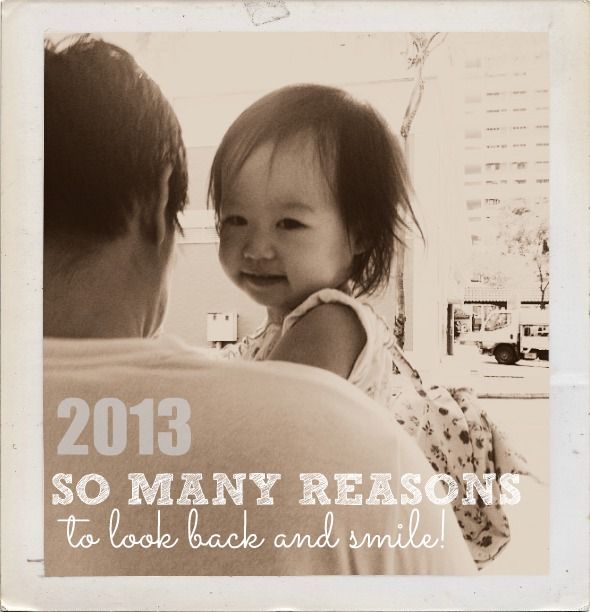 Looking back, I'd say that 2013 had been a good year and there is much to look forward to this year.
Happy 2014! I hope for many fulfilling days ahead for everyone!