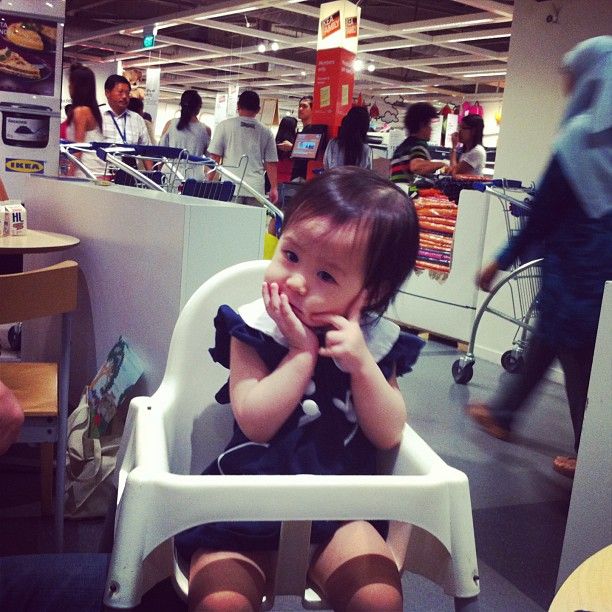 A long time ago, I tried to get Joy to respond to "Cheese" with the victory sign but she just wouldn't do it. I gave up eventually, because it was no fun to look like a monkey gesturing wildly each time we take a photo for her and because she truly seemed disinterested in it.
Months later, when she was about 1.5 year old, Joy suddenly started to pose for the camera. I captured the first time she did it. Yes, that's the photo above. She looked bored while she was doing it but she did it anyway. It tickled me so much I laughed out loud and the diners sitting beside us turn around to check out what was happening. They had a smile on their faces as well, when they found out.
Once she found out that her posing amuses people, she started to do it all the time, smiling in pleasure right after. She's unstoppable now but I'm not complaining because it's so adorable to watch! I can't help posting loads of her photographs on my Instagram.
When did your children start to pose for the camera? Did you intentionally teach them to pose?
******
When life gets busy, I keep simple records of our daily life on my Dayre. I also use Instagram and update my Facebook Page pretty often. To keep all sorts of ideas, I pin them to my Pinterest. If you enjoyed reading this post, connect with me on the various platforms I'm on and you won't miss an update!