Joy has had many opportunities to jump up and down in a bouncy castle and dive into ball pits at parties and, we made about 5 trips to the airport when they had the sponge bob square pants thing sometime towards the end of last year. That's about all the experience we have with indoor playgrounds but I've seen enough to know that she would be very, very thrilled to visit Polliwogs at Vivocity.
We started off intuitively with the sanctuary for toddlers that was brightly lit with indirect sunlight. Joy was  very happy to find that the toddler's area at Polliwogs Vivocity has got nothing to do with nothing to do.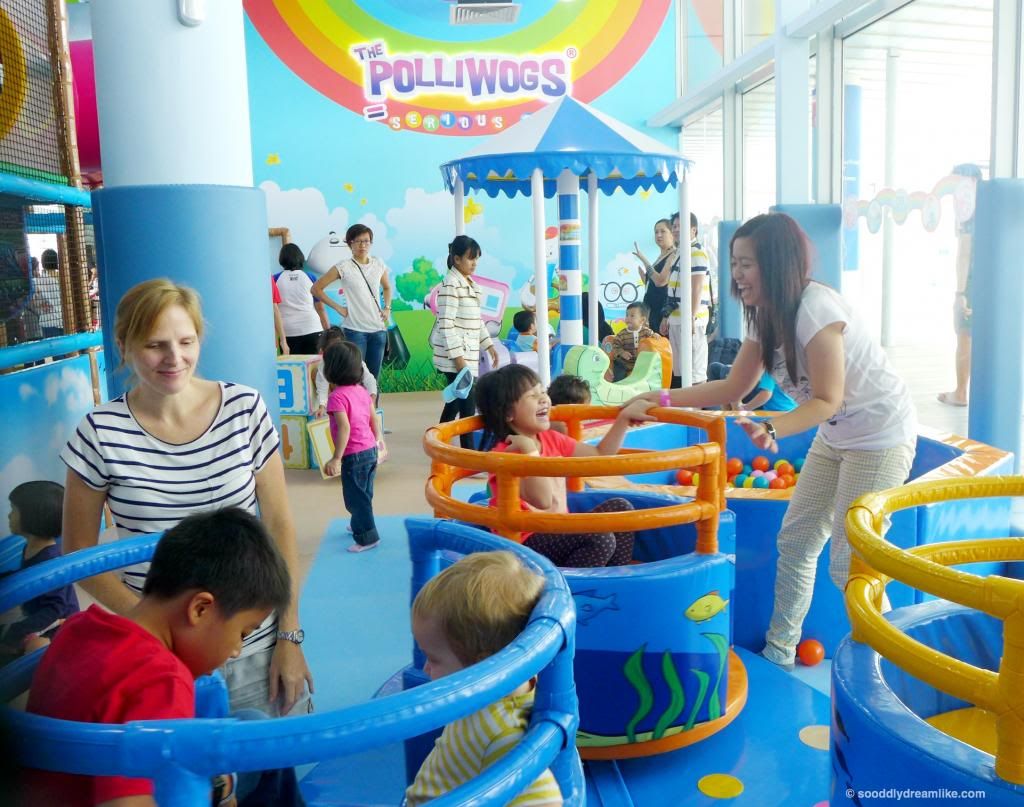 All are welcomed outside of the toddler friendly area. There are two types of tunnels they can crawl into, a hard tunnel that is well lit by indirect sunlight and a more challenging soft one, that would shake as you crawl into it. Joy could manage both on her own.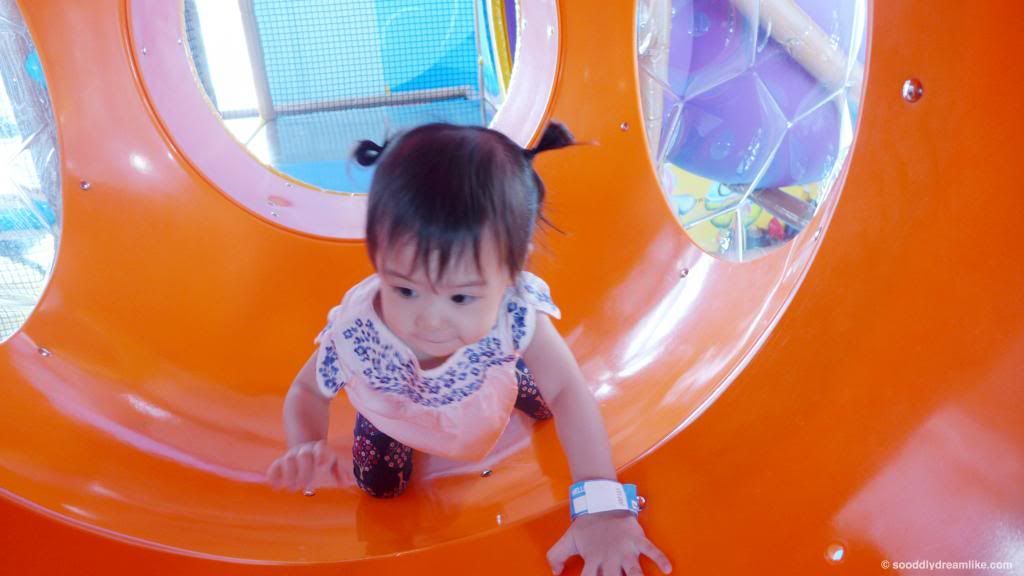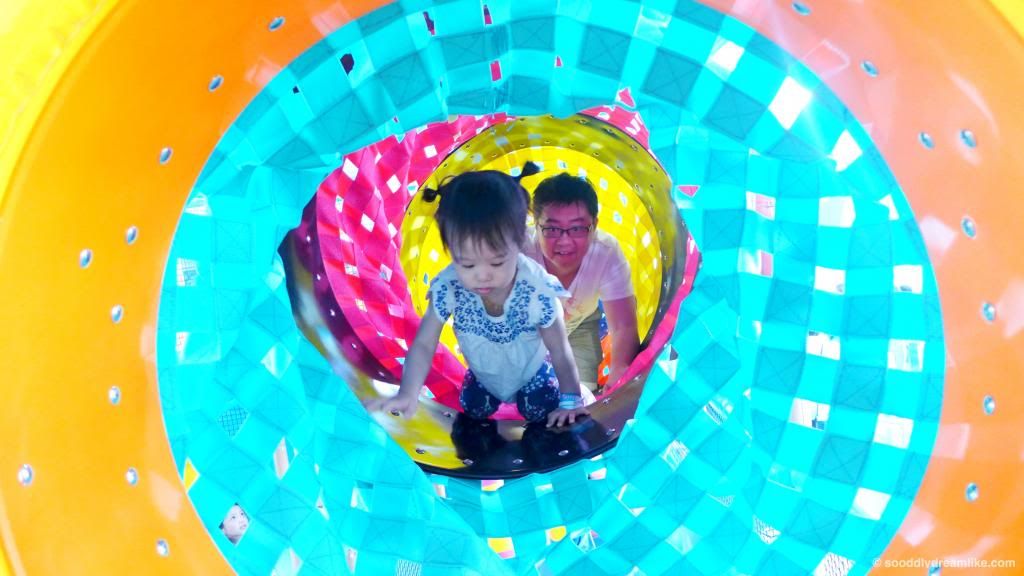 It is impossible to miss the giant wave slides that ends in a ball pit, there are not one, not two, not three but four rows of slides so that everyone gets to play. It is pretty steep but totally fun. Manageable for toddlers in my opinion, fits an adult bum if accompaniment  is preferred.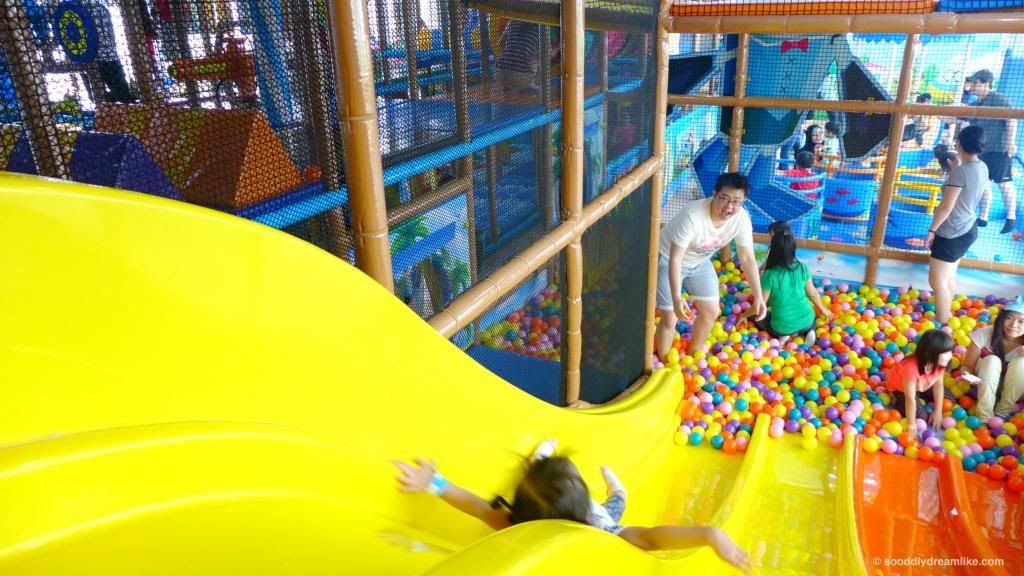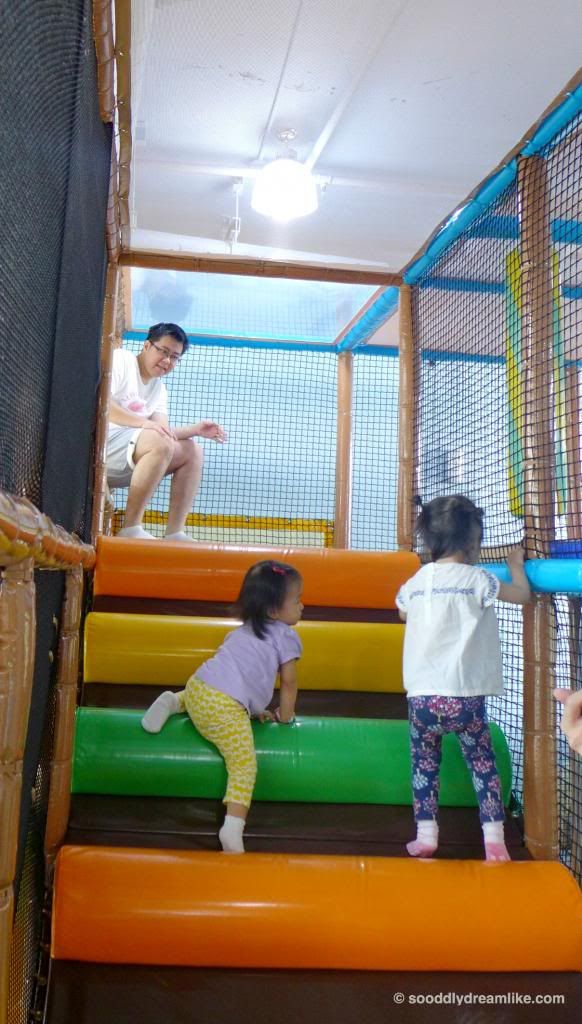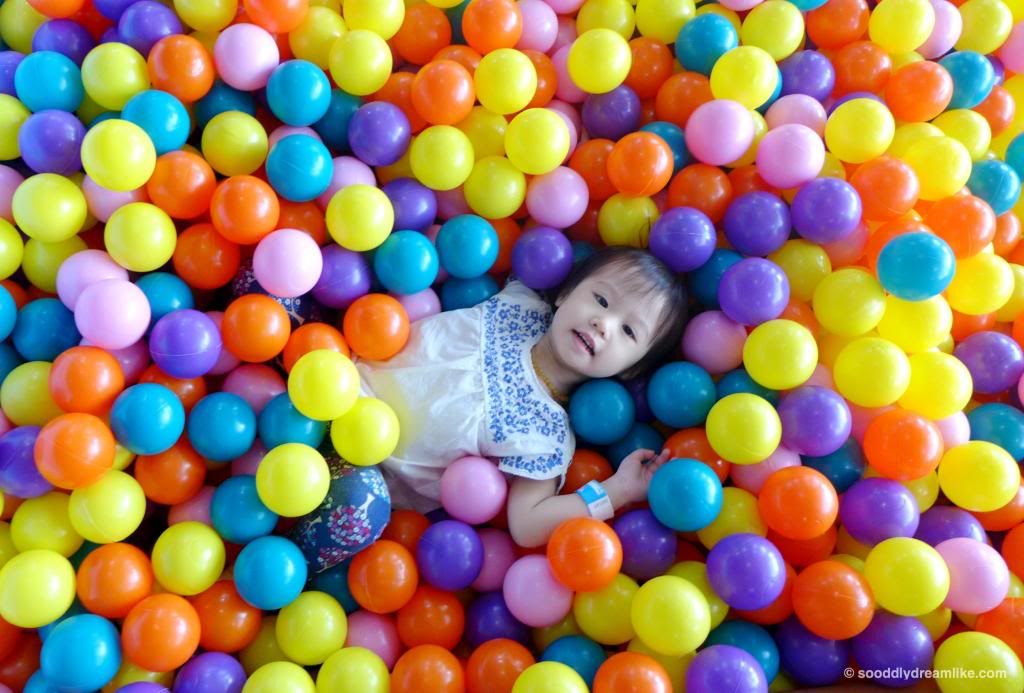 Joy noticed a little doorway to other exciting places and left her father behind since he was busy helping other toddlers in the area.
The ball shooting arena right beside the giant wave slides looked like a science lab! It was fascinating for Joy but she wasn't tall enough to play with the equipment.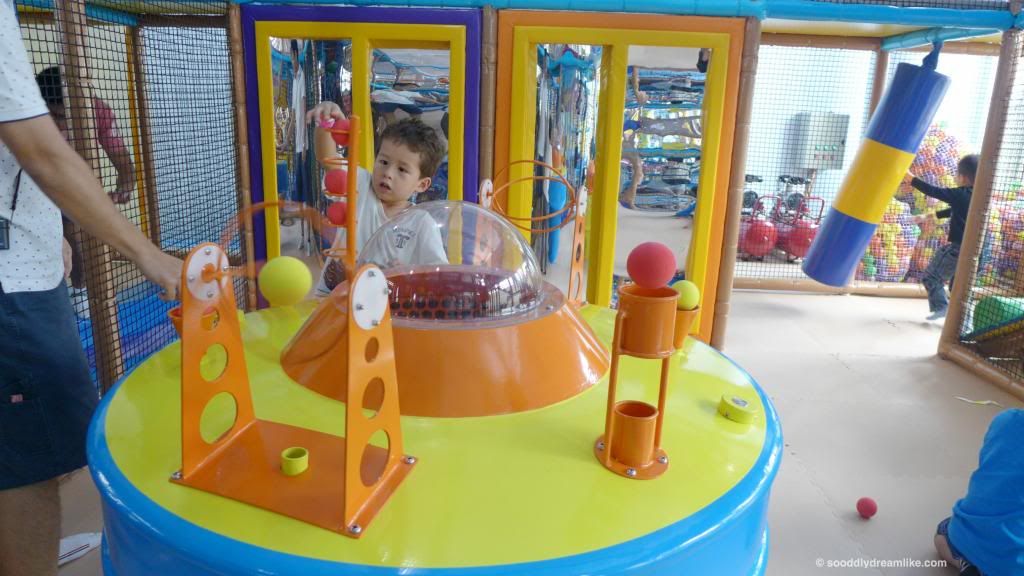 I noticed only later that the area was pretty well planned. Big kids at level 1, smaller ones can participate in the shooting area at level 2!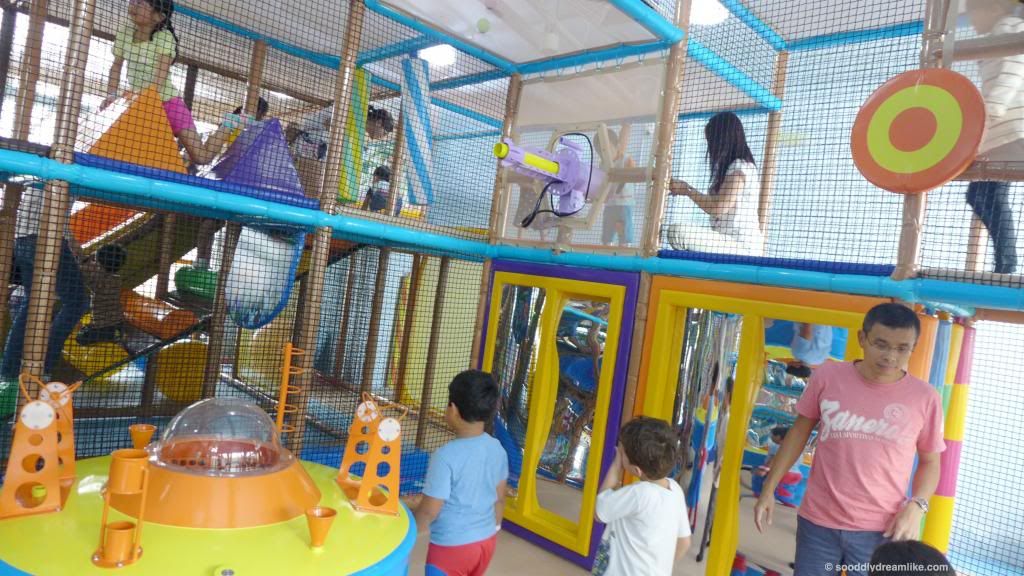 Joy had a blast loading the guns at level 2 with balls that would shoot up to us at level 2.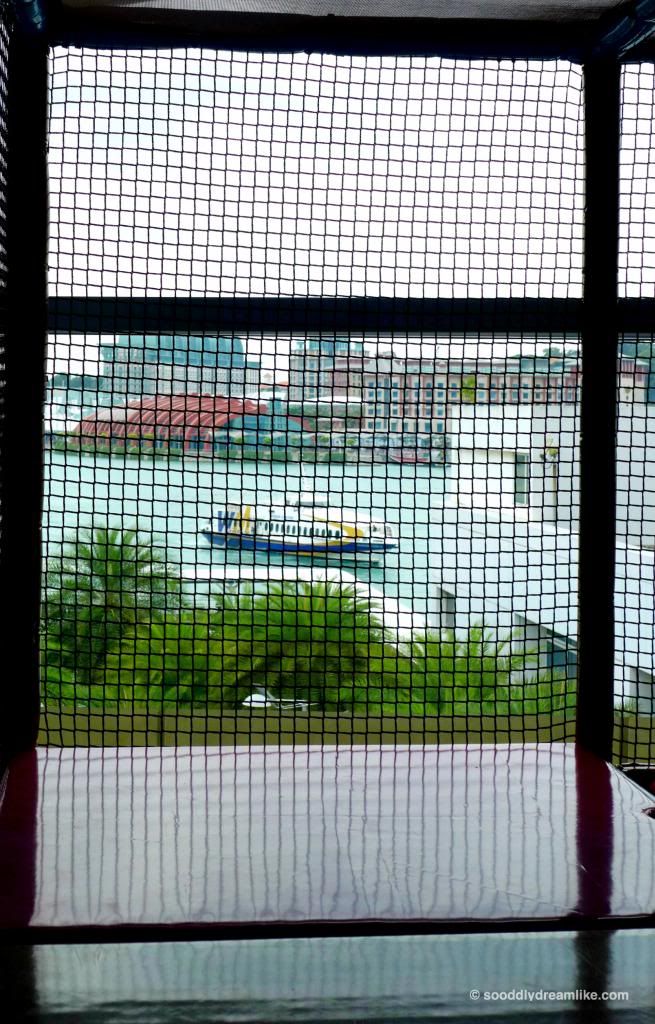 Exclusive to The Polliwog's Vivocity branch, there was an interesting trampoline area, much loved by the older kids.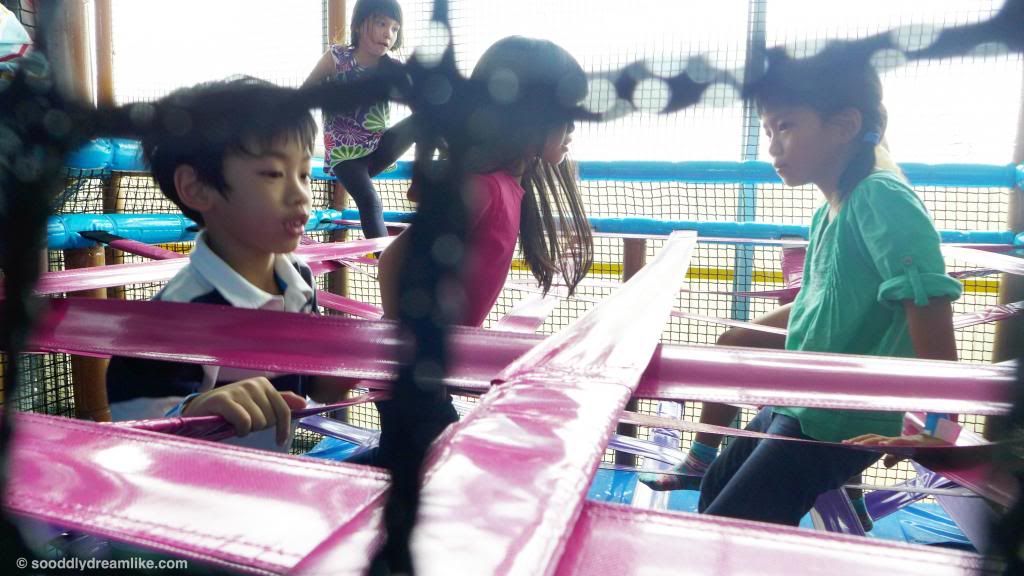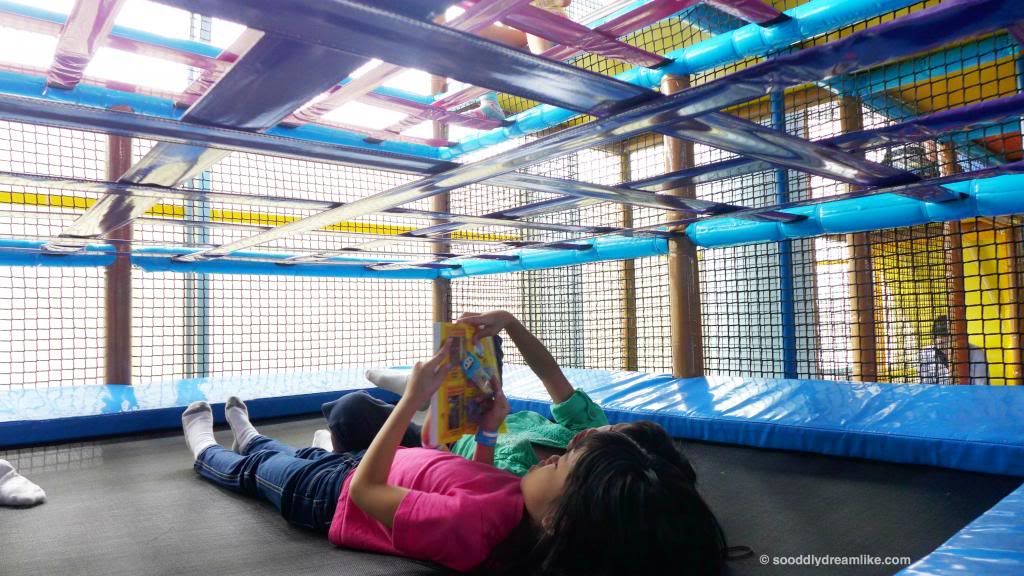 I stopped Joy from playing at the Trampoline area because the kids there were bigger and faster. To distract her, we went around exploring other equipment.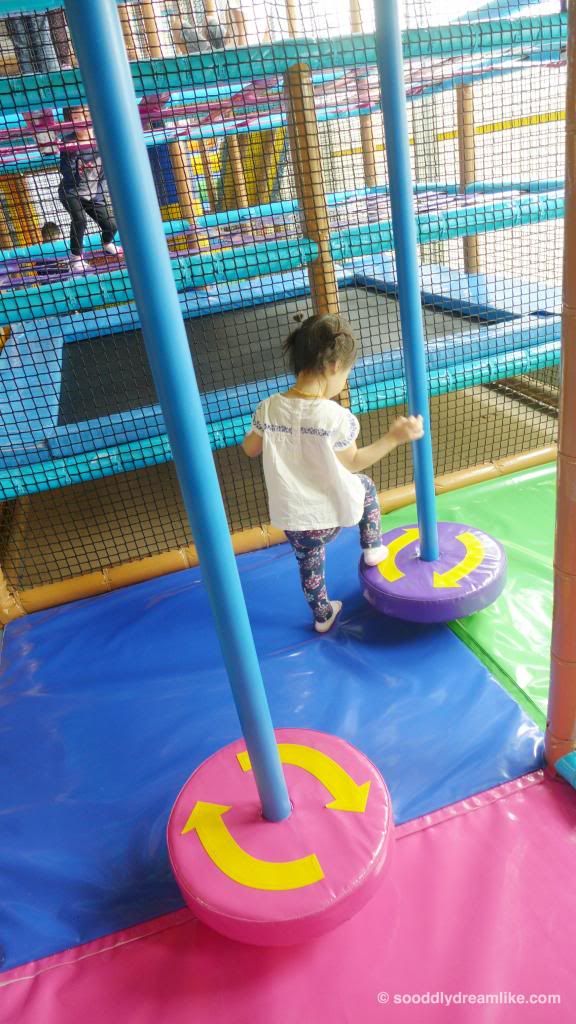 We also saw flying fox equipment as well as this rock climbing wall.
Joy could probably go on and on but her parents became tired and hungry, luckily we could retreat into one of the two party rooms for a break.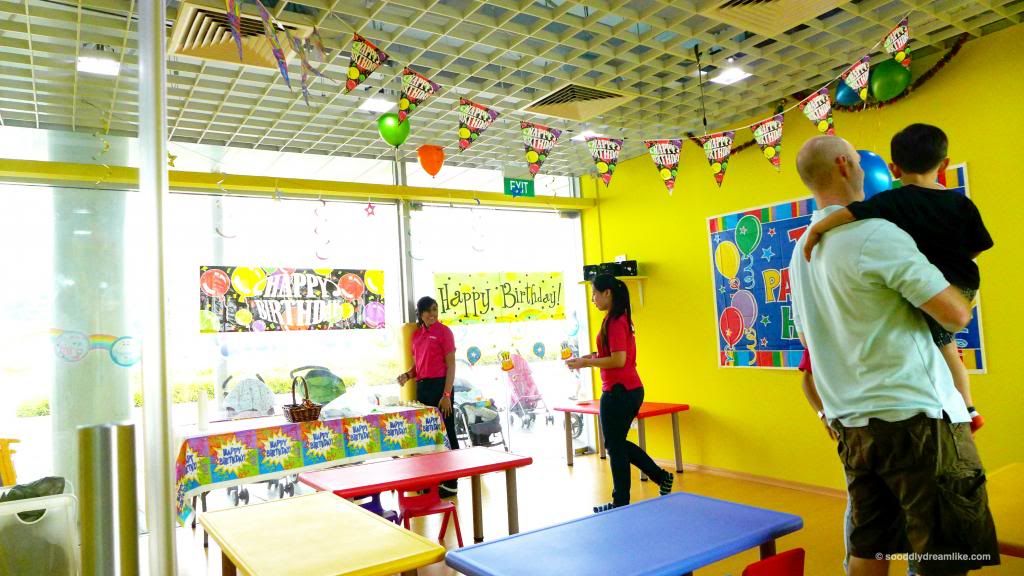 Each party room was a good size and had enough space for fun activities (games like musical chairs, piñatas etc) that can be planned for a party. I personally love the blue room more than the yellow room, the colours give me a sense of peace and is good background for party decor. You can check out the details for their standard and themed party packages here!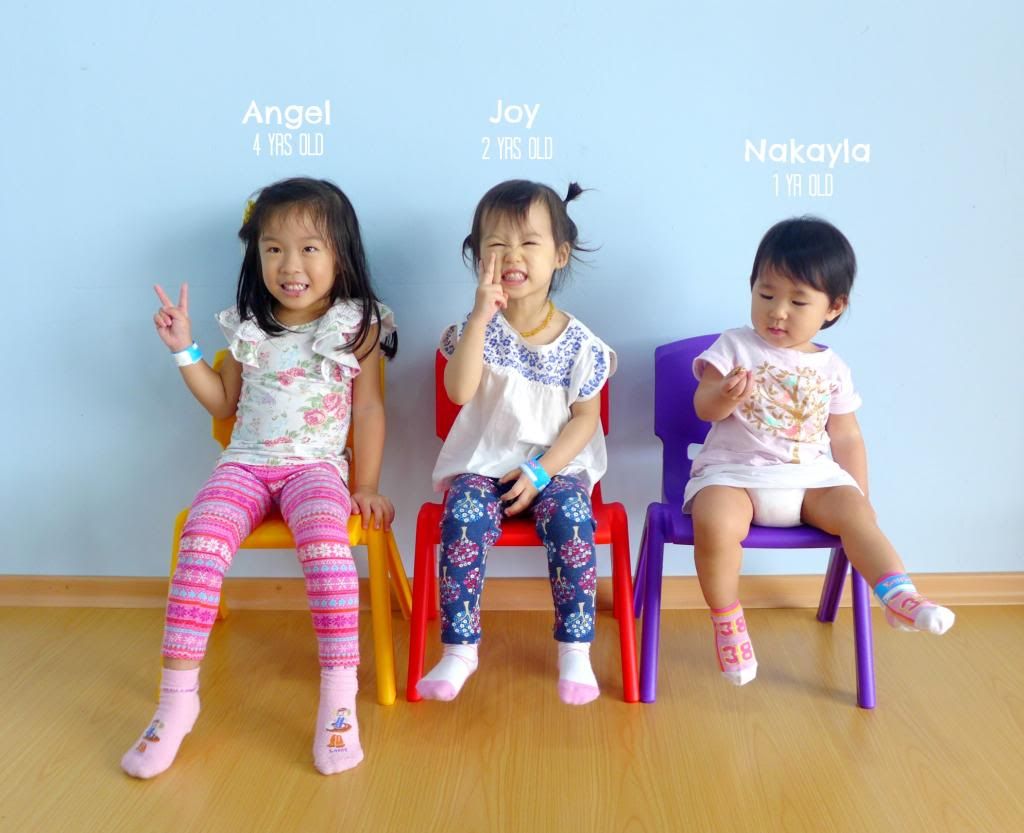 Other facilities in the indoor playground includes a cafe and dining area, magazine / newspaper corner, lockers, mother's room, hand was area. Toilets are conveniently located within a short distance outside of Polliwogs.
In my opinion, Polliwogs at Vivocity is fully equipped to entertain children between 1-6 years old. There is something for everyone, even the parents. Worth a visit, especially since there is a current promotion where you can enjoy 1 for 1 entrance until 14 February 2014.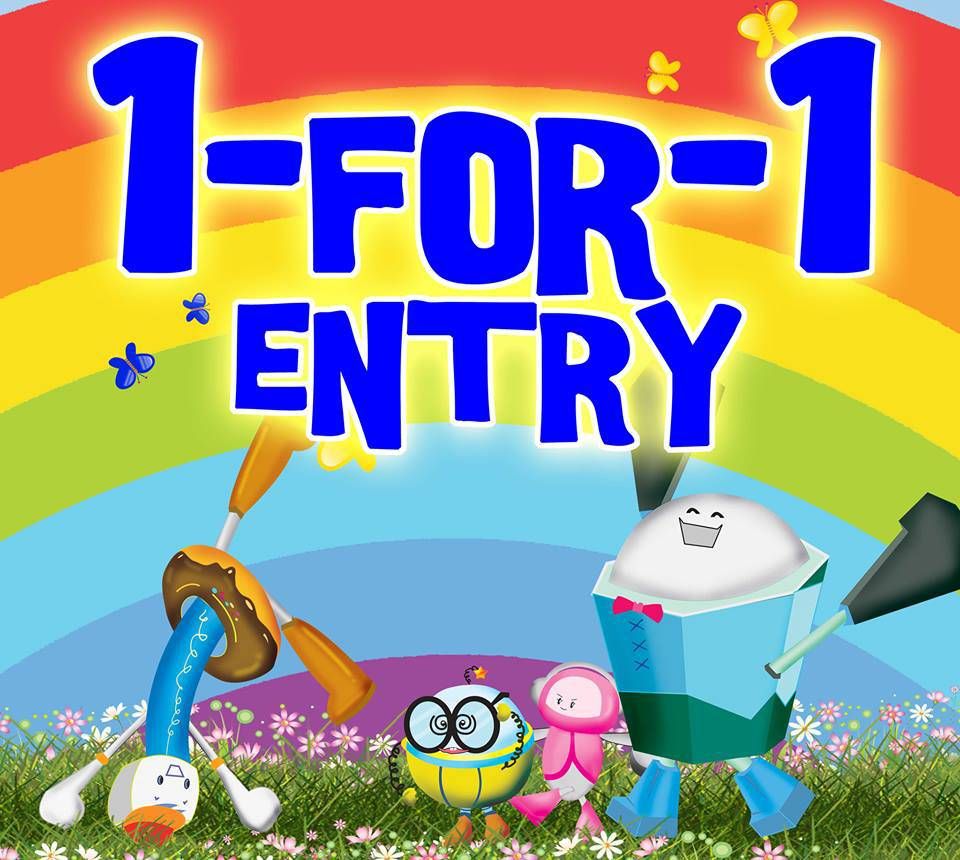 INFORMATION
The Polliwogs @ VivoCity
1 HarbourFront Walk
#03-12 VivoCity
Singapore 098585
(on the link to HarbourFront Centre)
Tel: 6376 8097
Opening Hours: 10am – 9pm daily
Facebook: https://www.facebook.com/thepolliwogs
Website: http://www.thepolliwogs.com/
Directions:
Polliwogs @ Vivocity is located on level 3 of Vivocity near Marche, on link to Habourfront Centre.
Park at lobby L if driving and go to level 3 by the escalator nearest to Toys R Us.
Admission charges:
2years old and below
Weekdays: $13.00 (unlimited play)
Weekends: $13.00 (2 hours)
Value Play Pass: $65 (7 visits within 6 months, inclusive of $10 cafe voucher)
2 to 12 years old
Weekdays: $20.00 (unlimited play)
Weekends: $25.00 (2 hours)
Value Play Pass: $125 (7 visits within 6 months, inclusive of $20 cafe voucher)
Disclosure: We were invited to Polliwogs at Vivocity to have some serious fun. No other compensation was received and all opinions are my own.
******
If you liked this post, do connect with me on your preferred platform, keep in touch!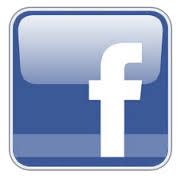 Facebook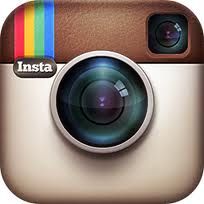 Instagram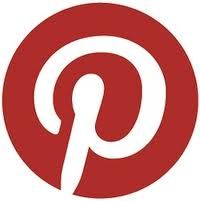 Pinterest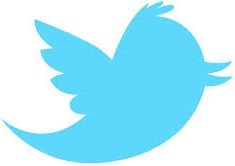 Twitter