I didn't expect it but when Joy's pre-school told me they'd like to arrange for her to have playdates with the children she will be hanging out with in school, I welcomed the idea.
At these play dates, I observed how:
(1) The teachers interacted with other children
(2) Joy interacted with the Teachers
(3) Joy interacted with other children.
Other children seem to trust and enjoy being with each other and the teachers of her class. I didn't like some teachers though, because they were quite impatient with the children of other classes. Thankfully, Joy's teachers gave me all the right vibes.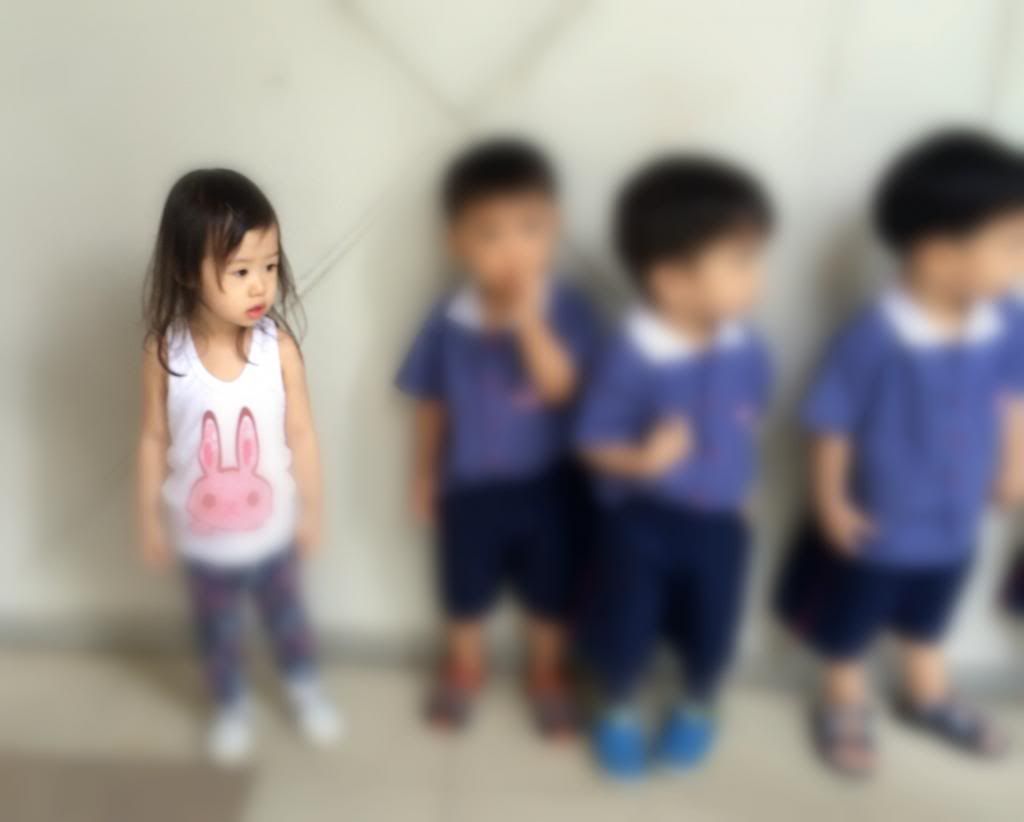 Before these play dates, I worried that Joy would be very reluctant to leave my side. But no, turns out, she's pretty independent (attachment parenting rocks!).
I didn't get to hold her hand throughout the first play date, she was happy to walk amongst the other children .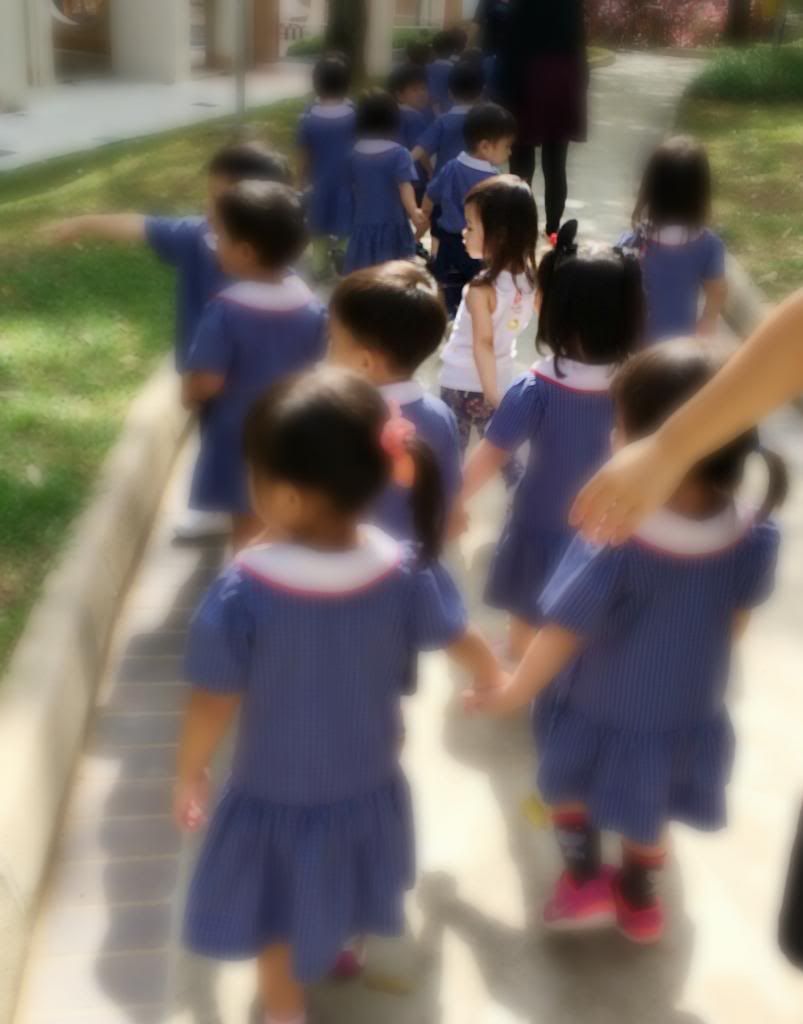 And then she started talking to her buddy for the playdate.
Just had to take this picture. First friend in class.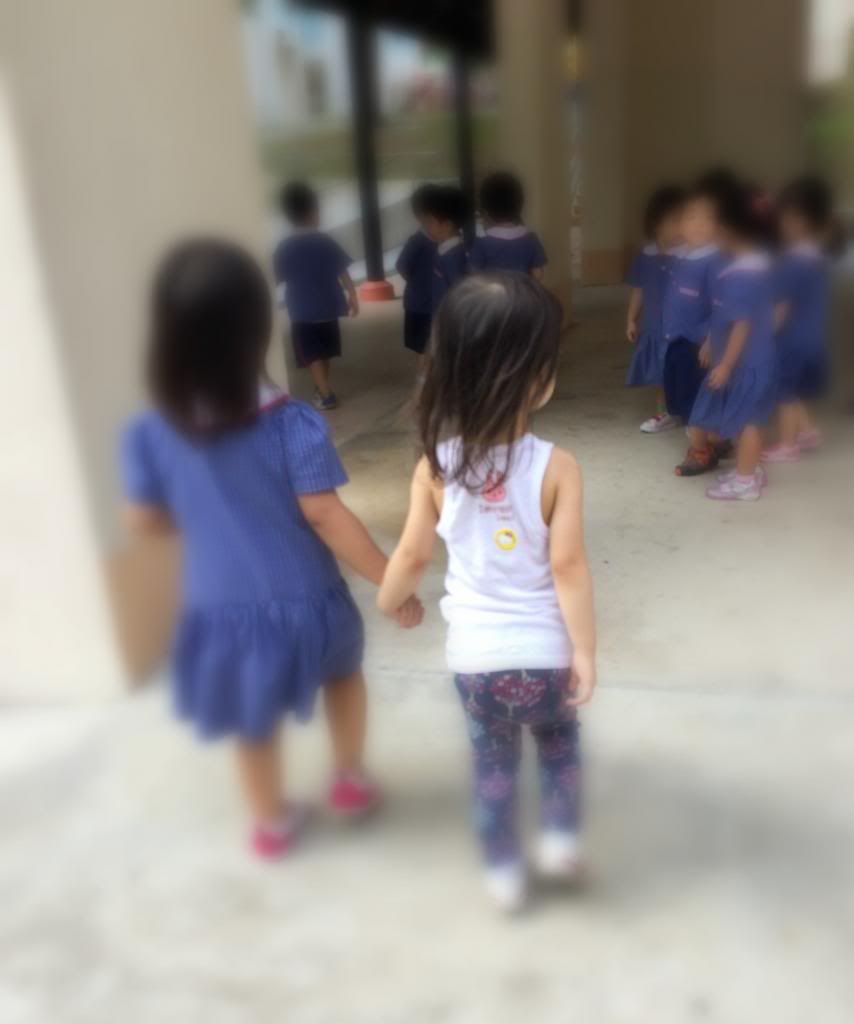 When engaged in play, Joy has a tendency to be on her own, even if she is physically amongst other children. I'm not worried about it yet, I think she'll make friends along the way.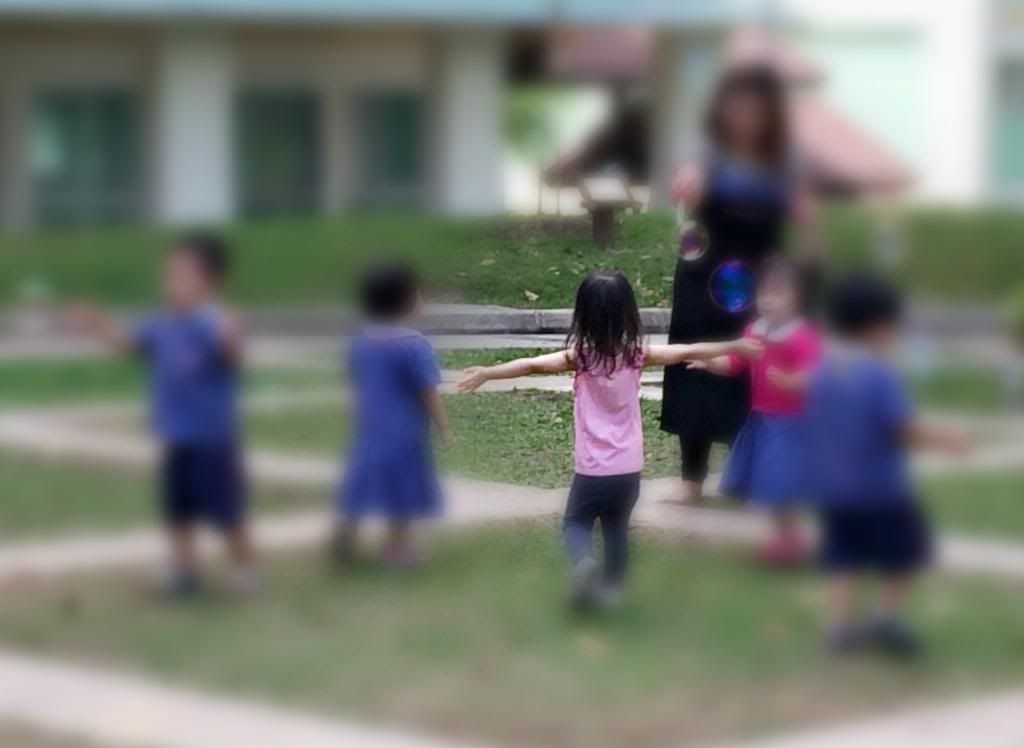 At the playdates, it became quite obvious that she doesn't like to hold hands with boys but I'm also not worried about it.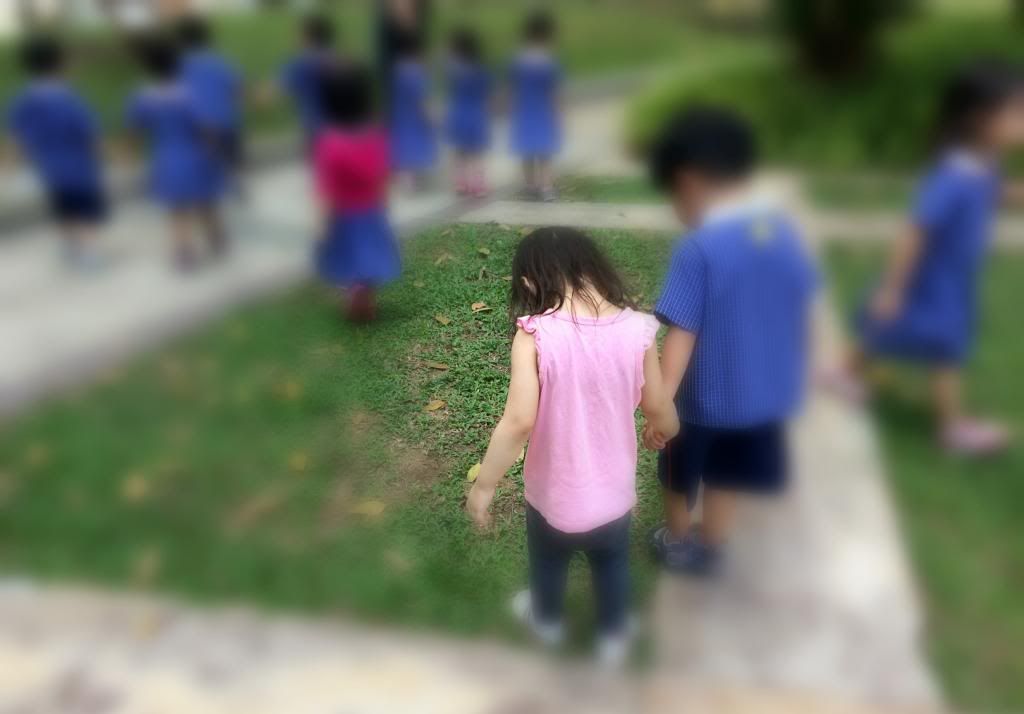 Joy's been asking to go to pre-school for a long time so we're all excited for her. She's already started pre-school in fact, on April Fools' Day no less (when I updated the Hubs on her start date, he double confirmed with me that "it's not a joke, right?") and she seems to be settling well.
I'm happy about this arrangement for now!
Note: I don't feel right to post photos of her classmates faces on this blog for privacy reasons, this is why their faces are intentionally blurred out in the photos.
******
When life gets busy, I keep simple records of our daily life on my Dayre. I also use Instagram and update my Facebook Page pretty often. To keep all sorts of ideas, I pin them to my Pinterest. If you enjoyed reading this post, connect with me on the various platforms I'm on and you won't miss an update!