— The Surprise —
I asked for a whole Pandan Cake (to myself :9) since Daddy was tasked to send his mom to the doctor, which was a short distance away from the cake shop that sells my favourite.
He returned with one Pandan Cake, a marked improvement in itself from his usual (see #2).
— The Realisation —
That night, after everyone in the household was asleep, I sat with Daddy in the living room, whilst he fought valiantly in an online game on the iPad.
I was feeding us both a slice of the cake when Daddy told me "you go ask my mom, I turned back to get the pandan cake for you you know…"
I felt a little touched at first until I realised something in the next second and asked him "you forgot to buy it ah?". Barely able to contain my laugh. "MUST BE! You forgot to buy it in the first place!"
Daddy burst out laughing in the midst of his ferocious game and said "wahahahaha it was supposed to be something so touching but you had to expose me wahhahaa"
— The Emo-ness —
Although he forgot about the pandan cake in the first instance, I could have forgiven him because of this: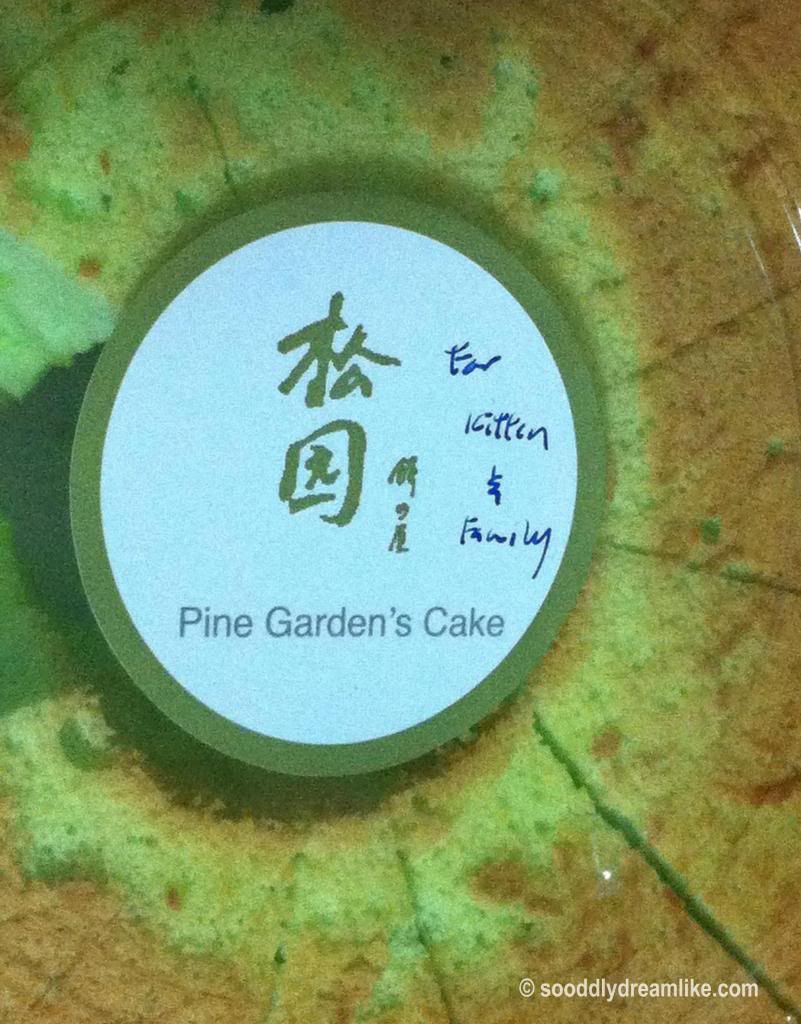 But something was not right, correct?
If it was for me and only me, it should just read "For Kitten". Short and sweet.
Me: How come you write "Kitten & family"? Means everyone can have the cake! Its not for me only…
Him: *still holding out in the game, till death do them part.*  you want me to die is isit? (referring to not allowing others to touch the cake, not the game)
Me: YOU CAN'T EVEN DIE FOR ME?!

We laughed our heads off and Daddy carried on with his game. In the next 2 minutes or so, I decided that I would blog about this.
Me: Where is your paw print on the writing on the cake cover?
Him: What paw print?
Me: The paw print you usually put on your notes?
Him: You want me to die ah? (referring to the game this time).
Me: YOU CAN'T EVEN DIE FOR ME?