Daddy, JoyJoy and I love fresh milk so much that a 2 litres bottle of fresh milk in the fridge won't last us more than a week but, we're particular about our fresh milk — with the exception of flavoured milk, there must be one and only one ingredient listed on the packaging and that is Fresh Milk.
If you're surprised at why I'd think beverages labelled as "Fresh Milk" on it's packaging is made with ingredients other than real fresh milk, read the labels next time you're at the supermarket. You'll find out the truth about your regular "fresh" milk easily. This is why, there are only a few brands I will go for when it comes to fresh milk and one of them is Greenfields®.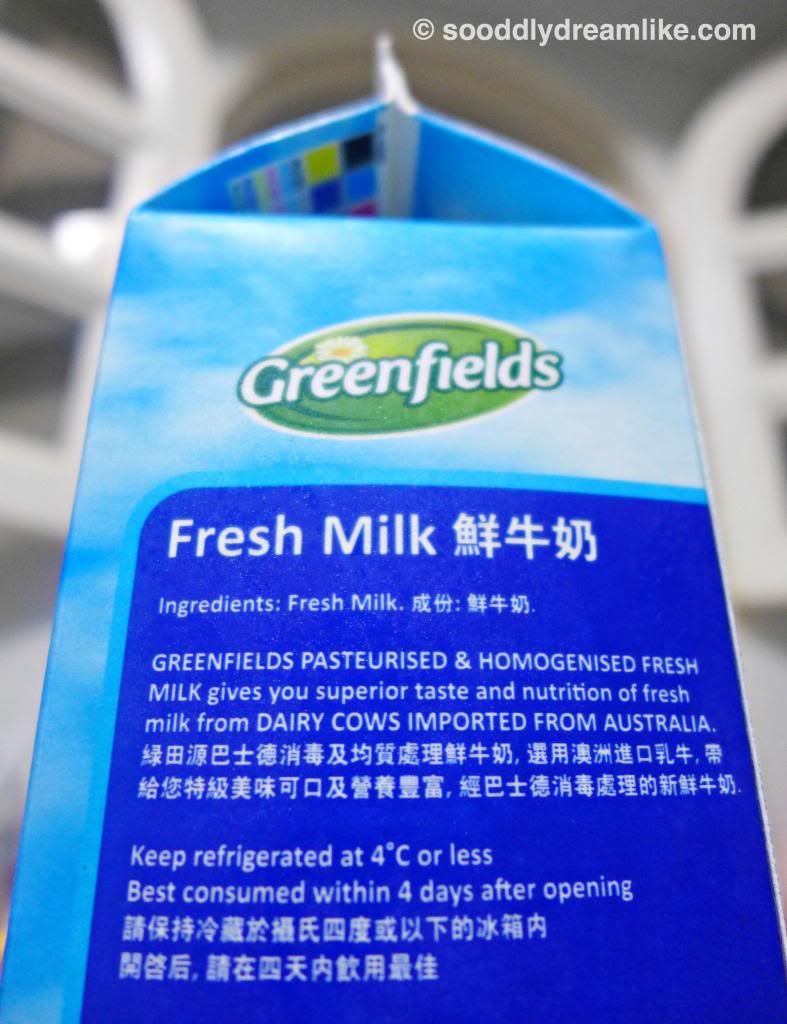 I am also picky about our fresh milk because of JoyJoy. JoyJoy used to be able to take frozen breast milk but now, when it comes to milk for her, it's fresh milk (breast milk, almond milk or cow's milk, we haven't tried goat's milk and oat milk) or no milk at all. Having drank from the tap since birth, and being exposed to the taste of different types of milk, she now rejects anything that does not taste fresh to her. So for our family, I restrict our choice of milk based on it's ingredients and JoyJoy picks our milk for it's taste.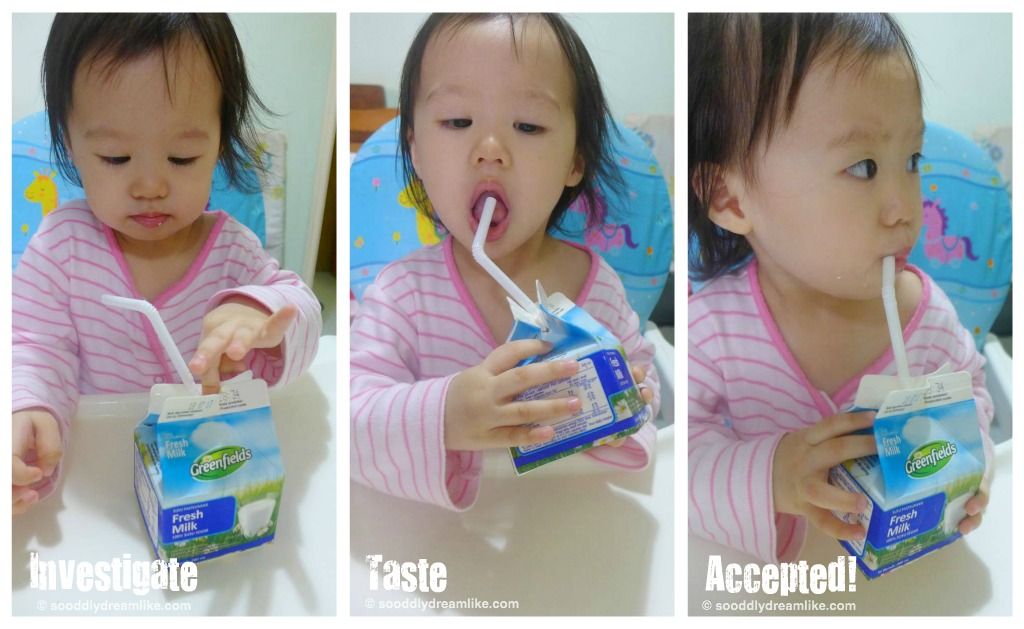 I occasionally use Greenfield's milk to make french toast but we like to savour the taste of fresh milk on its own more than in cooking. I love fresh milk and occasionally takes a glass or two of chocolate milk but Daddy struggles with himself all the time by wanting to choose a healthier option and not being able to give up the rich creamy taste of Greenfield's Chocolate Malt milk. When I asked him to show me his favourite type of milk, he picked 2: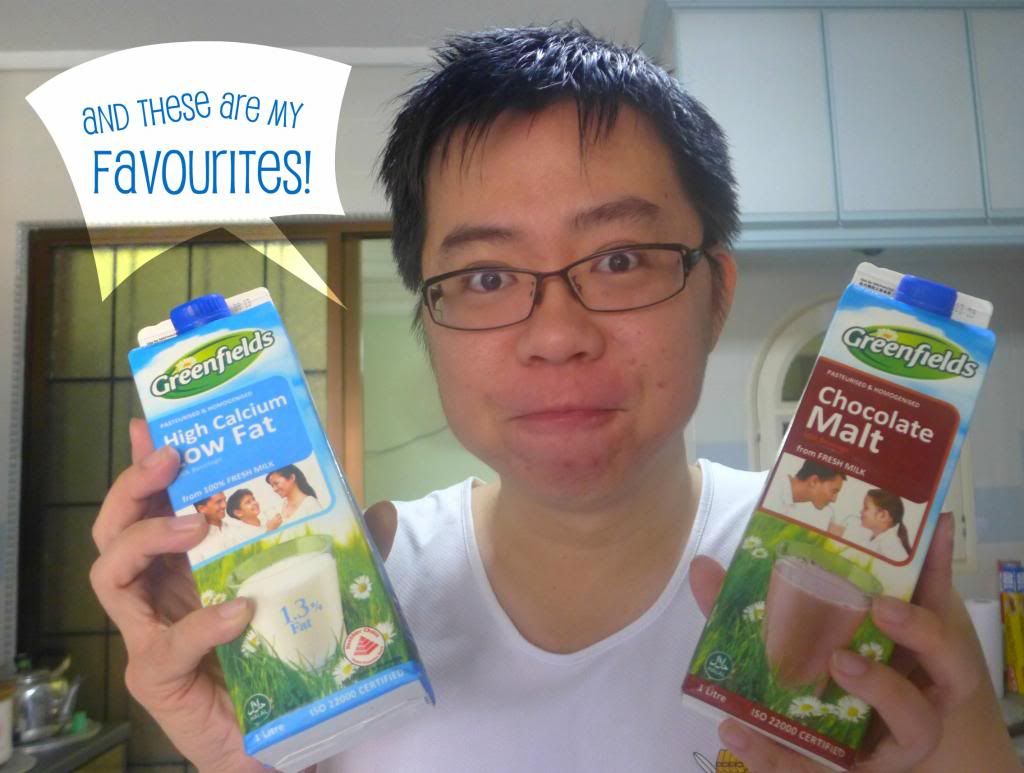 Other than taste and ingredients I also like that Greenfields milk is:
Farmed close to home.
I think that the closer the source is to home, the fresher the milk. Makes sense?
Greenfields milk is milk is produced, pasteurised and packed within the dairy and it is single-pasteurised, ensuring optimal freshness on their integrated diary farm located at Gunung Kawi, Malang, East Java. This is how their farm and factory looks like! I like how there are huge areas of green fields round the farm, befitting of their brand name.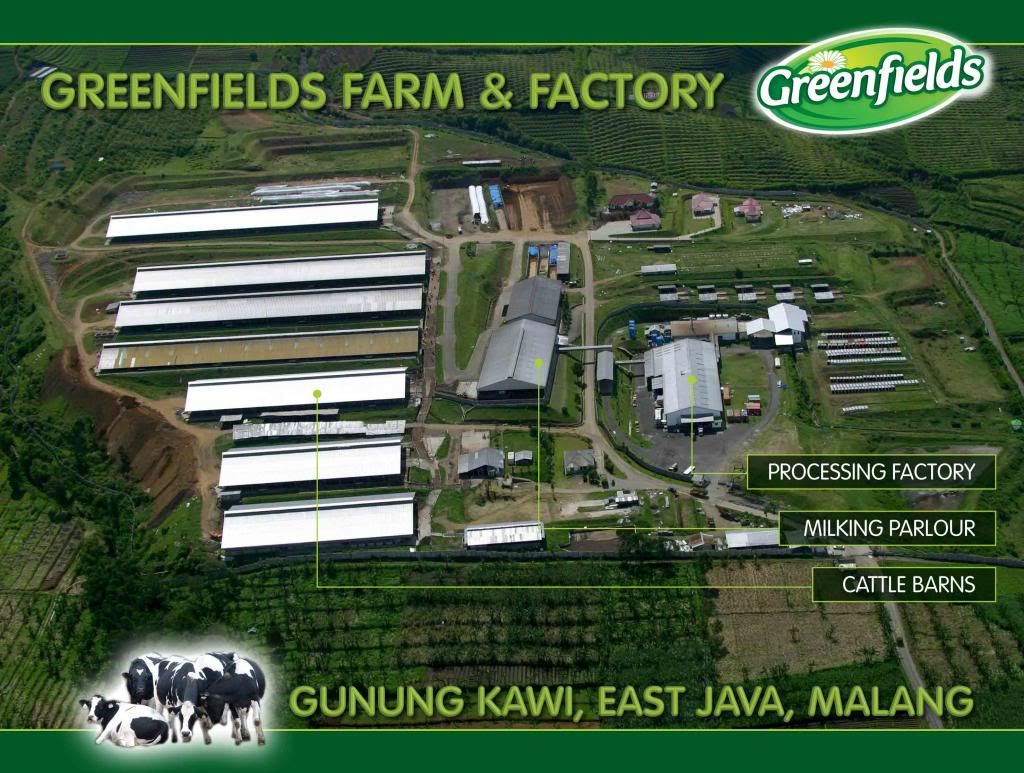 Free from additives, chemicals, antibiotics and hormones
The good people at Greenfields call it Honest Milk. Milk that is honestly, just milk and nothing else. :)
Available in packaging of different quantities to suit our needs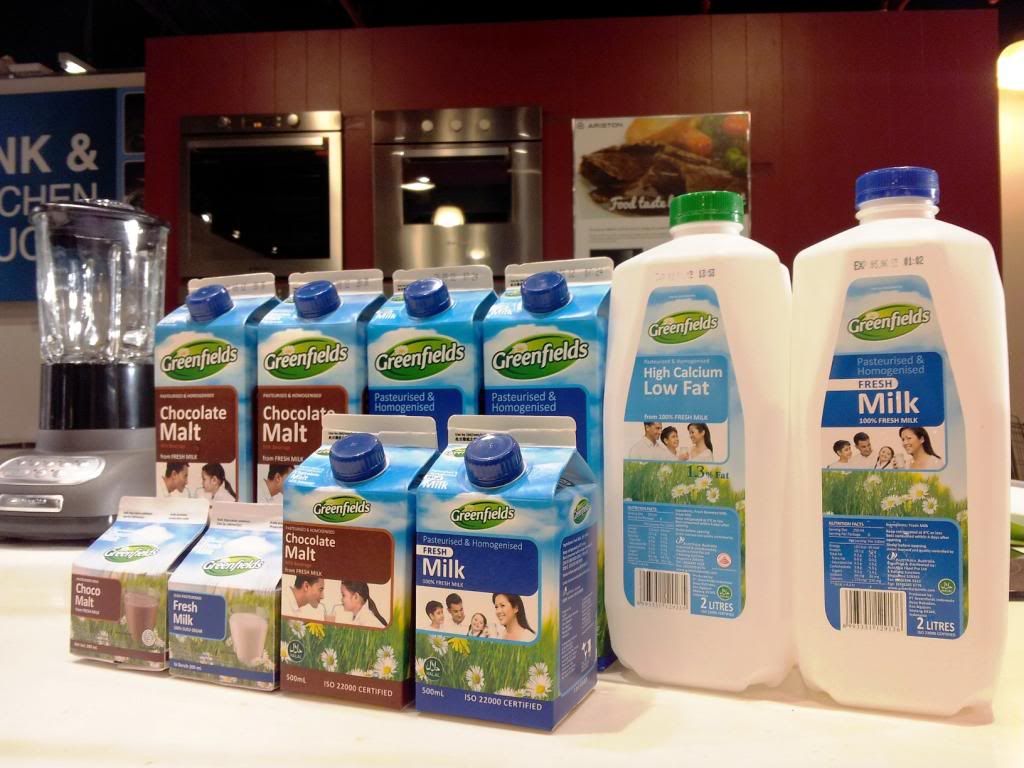 Fresh milk: 2-litre bottles and 1-litre, 500ml and 200ml packs
Chocolate Malt: 1-litre, 500ml and 200ml packs
High Calcium Skimmed milk (0.1% fat of fresh milk): 1-litre packs
High Calcium Low Fat (contains only 1.3% fat): 2-litre bottles and 1-litre packs
When we're out and JoyJoy wants some cold milk, we just pop by a 7-11 and get a small packet each for us all (she always triggers our milk cravings). When we get milk for drinking at home,  it's always the 2-litre packs for us and when we go away for a staycation or a holiday, we get the 1-litre packs for whenever we want our milk fix.
Available in other countries too!
Greenfields milk is sold in Indonesia, Singapore, Malaysia, Hong Kong and
Philippines. We frequently travel to Malaysia and Daddy goes on business trips to Indonesia very often,  I love it that we can get the same reliable taste / quality from a brand we trust whenever we're there instead of having to try other milk which may not be to our liking.
Out of everything, it is most important to me that that this is one of the brands which JoyJoy loves and would drink without any fuss, my only problem is that we run out of fresh milk too often. :P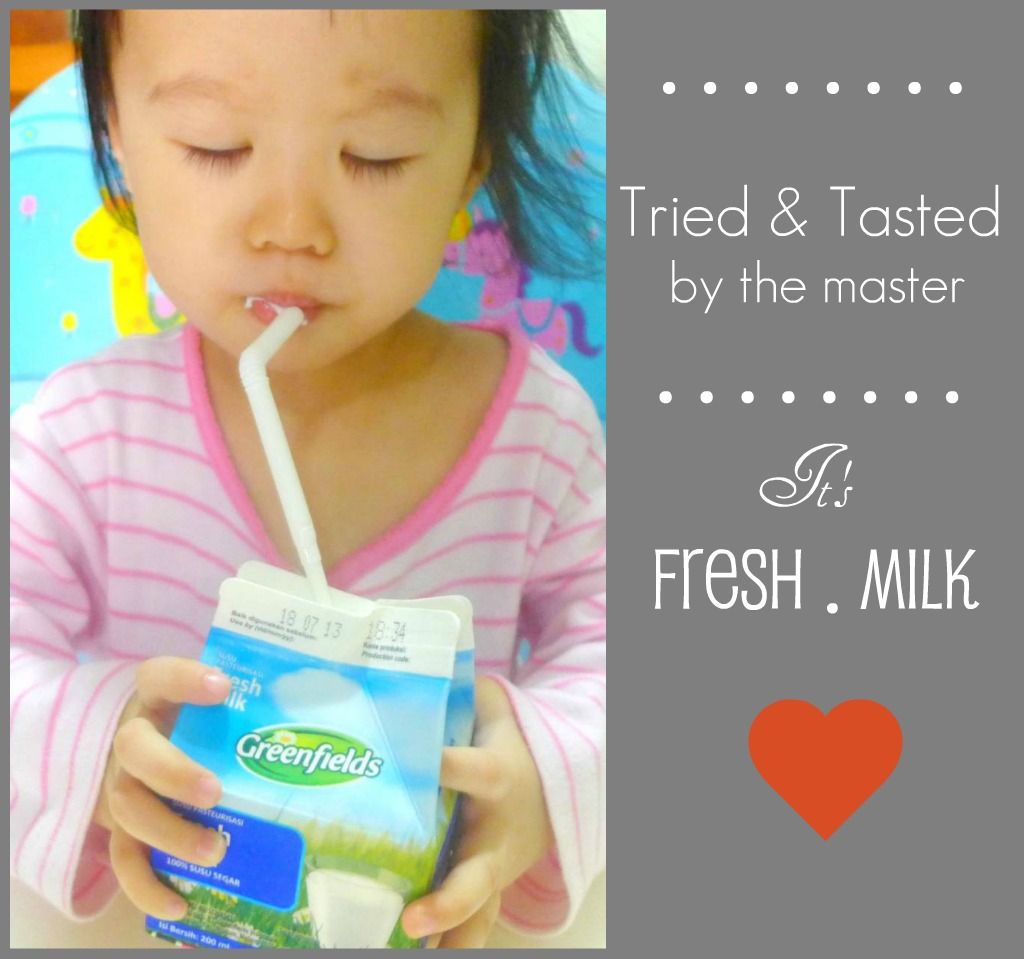 Greenfields Milk is available at most supermarkets at $5.95 for 2 Litres bottle (All except FairPrice), $3.25 for a 1 litre pack and $1.50 for a pack of 200ml Greenfields Milk (only available at 7-11)
Disclosure: I have been compensated and gifted with Greenfields milk for the purposes of this post, product attributes are from Greenfields but all opinions are my own.