Sponsored Post
Daddy, Joy Joy and I are milk lovers. All types. Some for the taste, some for the nutrition. One milk I particularly love is almond milk because it is nutritious and yummy. Almonds are a rich source of calcium, magnesium, phosphorus, zinc, copper, protein, iron, essential fat, Vitamin-E, Vitamin-B and niacin and fresh, homemade almond milk is rich, creamy and delicious.
We used to buy almond milk from the supermarkets until I learnt how to make almond milk at home. Making almond milk at home is easy peasy. All you need are almonds, dates, water and a good blender. I use raw whole organic almonds, organic dates and my Philips Jamie Oliver Blender.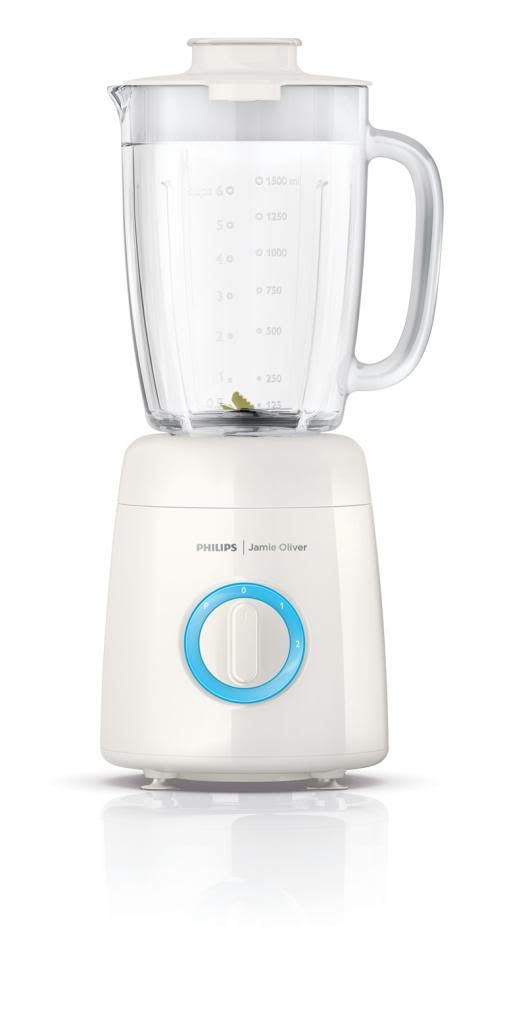 INGREDIENTS
1 cup raw organic almonds
3 cups boiled / filtered water
3 dates (can be replaced with 1 tablespoon of maple syrup or raw honey)
Optional
1 frozen banana (makes my almond milk cold, creamy and bananas are also nutritious)
1/2 tsp Vanilla extract
DIRECTIONS
STEP 1 – Soak
There are many resources online and in books that explains why it is beneficial to soak your nuts. I found this one quite clear and comprehensive. Although it is recommended to soak nuts for 10-12 hours at least, I do it at night, before I sleep so the soaking time doesn't affect me at all. It only takes me 2 minutes to put my nuts in a bowl, add water and sea salt, so this step has become necessary for me.
Soaked nuts are also softer. If you do not have a blender that is powerful enough, it helps your machine handle the nuts a little better. The Philips Jamie Oliver Blender is installed with super hard titanium-coated serrated blades that are sharp enough to crush ice, blending nuts are not a problem.
After soaking, it is normal if the water used to soak your almonds turn murky. Just rinse until the water turns clear.

STEP 2: Put everything into your blender
I habitually blend the dry ingredients with one cup of water at one time, only adding the next cup when the blend is somewhat smooth but since Philips Jamie Oliver Blender comes with innovative ProBlend 5 technology for finely blended smooth results, I tried blending with all ingredients in the blender at one shot and achieved the same smoothness. So no more adding water cup by cup for me.
For heavy duty work like crushing ice, making ice-cream (crushing frozen fruit) and making nut milk like almond milk, I prefer blenders with a glass jar because they do not scuff. Glass jars are also good for making food or sauces with a strong color or flavour, it will not stain your jar.
To add any additional ingredients into my almond milk, even in the midst of blending, all I just lift up the little measuring cup at build into the center of the blender's lid and drop them in.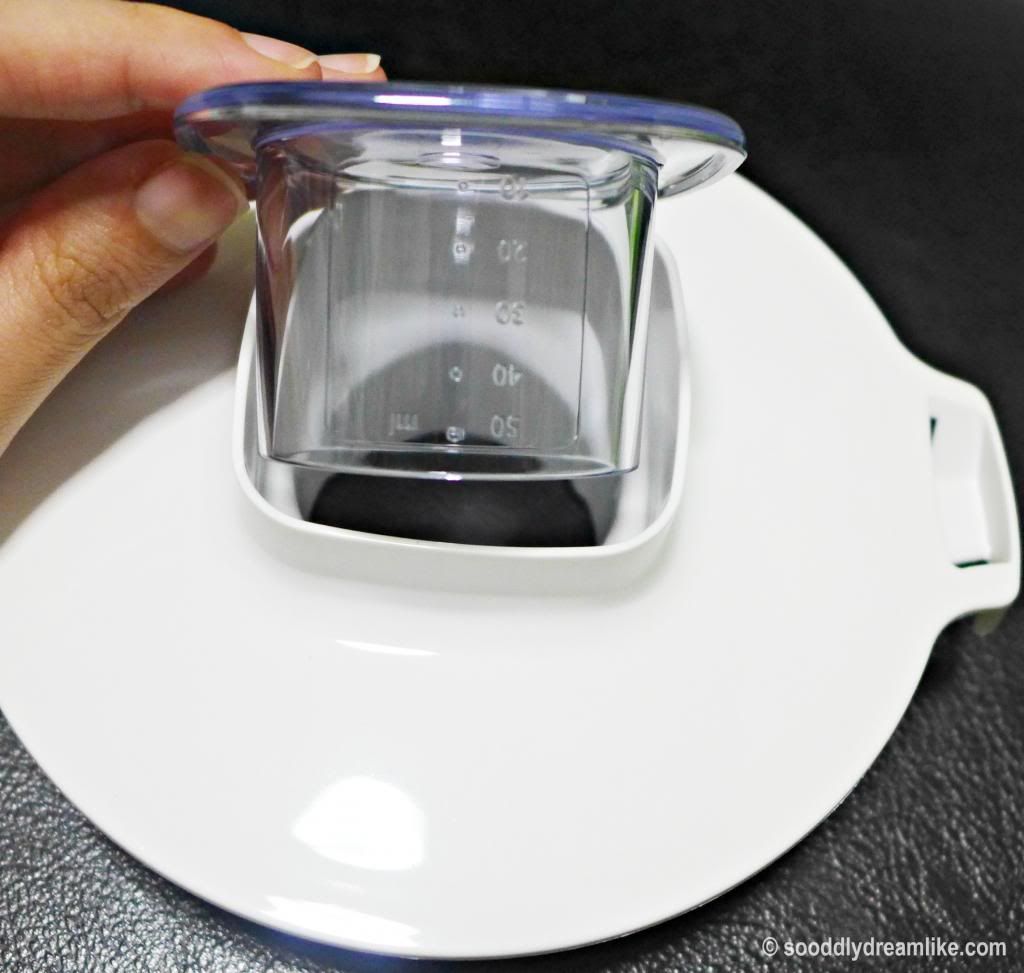 STEP 3 – Blend
When making nut milk, it is preferable to use a blender with a powerful motor and wide base. The power helps achieve a smooth blend effortlessly and quickly and the base stabilises your blender so that the torque of the motor will not cause the blender to bounce on the counter top.
The Philips Jamie Oliver blender has a powerful 600W motor, more than enough to handle nuts. There was no tell-tale metallic burning smell (indicating that the motor is overworked) when I blended my nuts. My blender also stayed securely on the countertop during blending. The weight of the glass jar probably helped as well to stabilise the blender.
Step 4 – Strain
When you see that your blend has achieve a milky, watery consistency through the transparent glass jar, your milk is ready. I like drinking it as is without straining out the almond pulp because the almond pulp is tasty. I just remove the glass jar with one easy twist, pour out my milk from the jar into a tall glass, drink and resist the temptation to drink another glass. The milk and pulp pours out easily and cleanly from the round glass jar.
It helps that the almond pulp I had left after straining milk made with the Philips Jamie Oliver blender is evenly processed and smooth like a paste.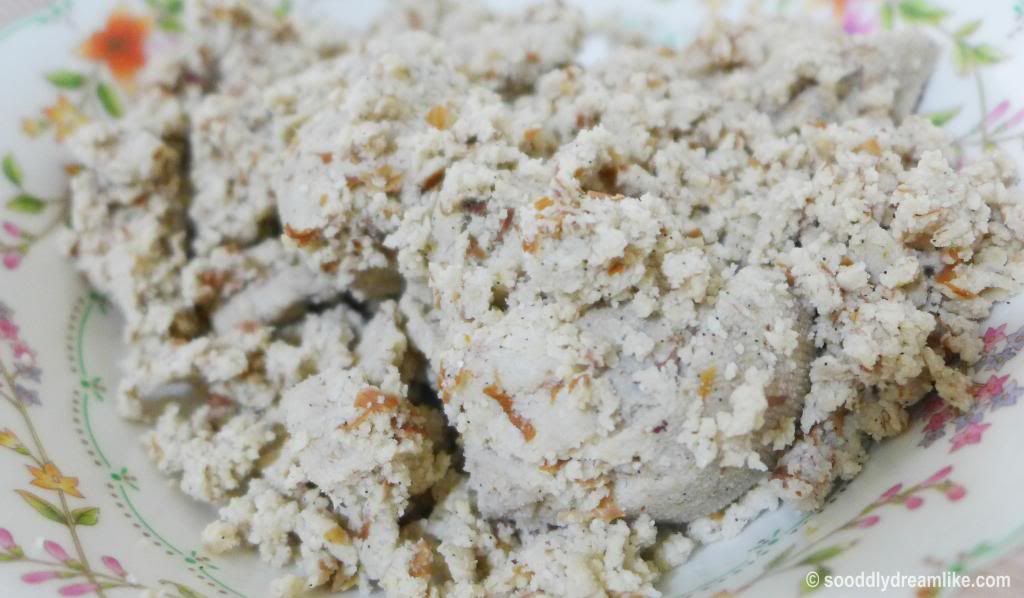 If you are giving homemade almond milk to young child* sure to strain the milk first to remove almond pulp. I use a $1 nut bag I bought from a neighbourhood store that sells pails, cooking utensils and cutlery. They sell it as bags used for straining coconut milk.
I like to store the individual portions of the milk in small old-fashioned glass bottles which I got sometime ago from Daiso. They are just the right portion for one sitting and I favour glass over plastic containers. If you have guests, you can also serve individual portions by the bottle. If you're going for presentation, these bottled milk look pretty with paper straws and if you like, even custom labels of your own.
There you go! Nourishing almond milk in about 10 minutes. Simple!
Keep life simple with the PHILIPS | Jamie Oliver range which includes a food processor (S$268), blender (S$128) and hand blender (S$108). Available at leading electronics and departmental stores.
* It is important to ensure that the child does not have any nut allergy prior to providing any nut-related food. If in doubt, please consult a medical professional.
Disclosure: This review post is part of a series of sponsored conversations between Philips Singapore and So Oddly Dreamlike. I have been compensated for this review and given a Philips Jamie Oliver Blender for the purposes of presenting my user experience however, all opinions are honest and my own.
Linking up with Jennifer for: