In a bid to at least slow down deterioration of the skin on my body, I started on my 14-day user experience of the NIVEA Body Whitening Serum with SPF 25 PA++ some time ago. Throughout the 14-day experience, I went about my daily activities of laundry, cooking, child care, shopping, talking walks (with the exception of the days when the haze got really bad).
For a visual tracking of any differences from using NIVEA's Body Whitening Serum with SPF 25 PA++, I took one photo a day, at roughly the same time and about 30 minutes after I have applied the serum.
So.. how did it go? Take a look..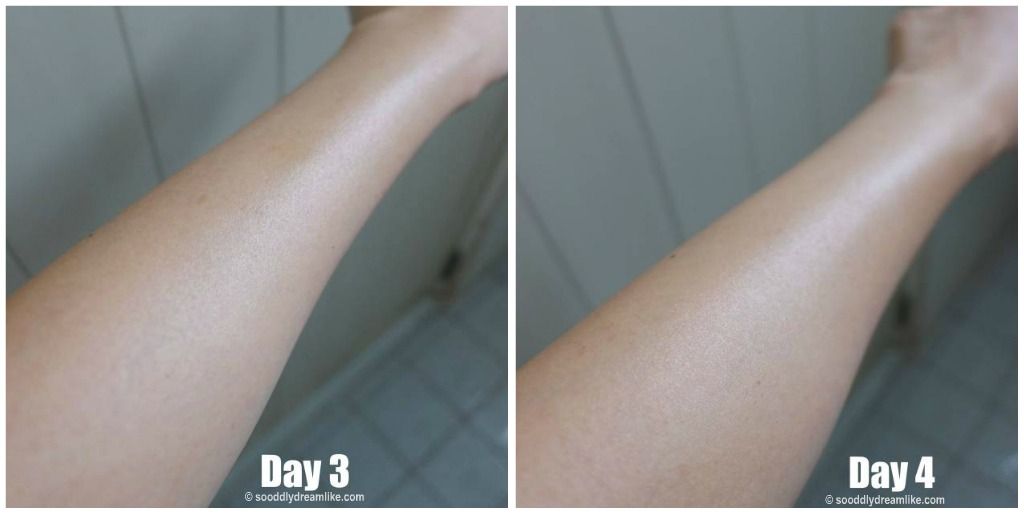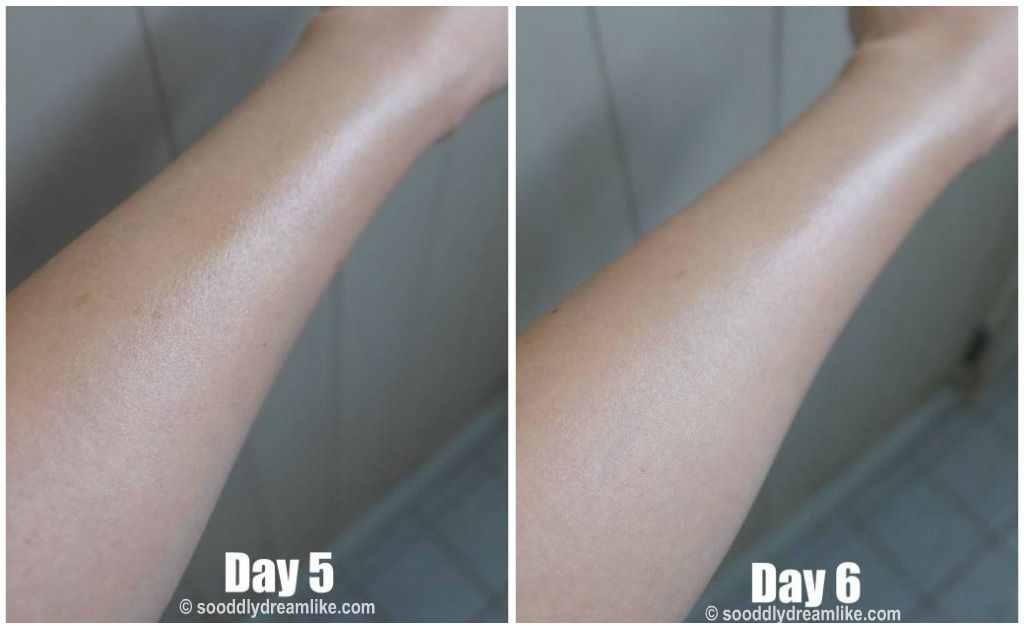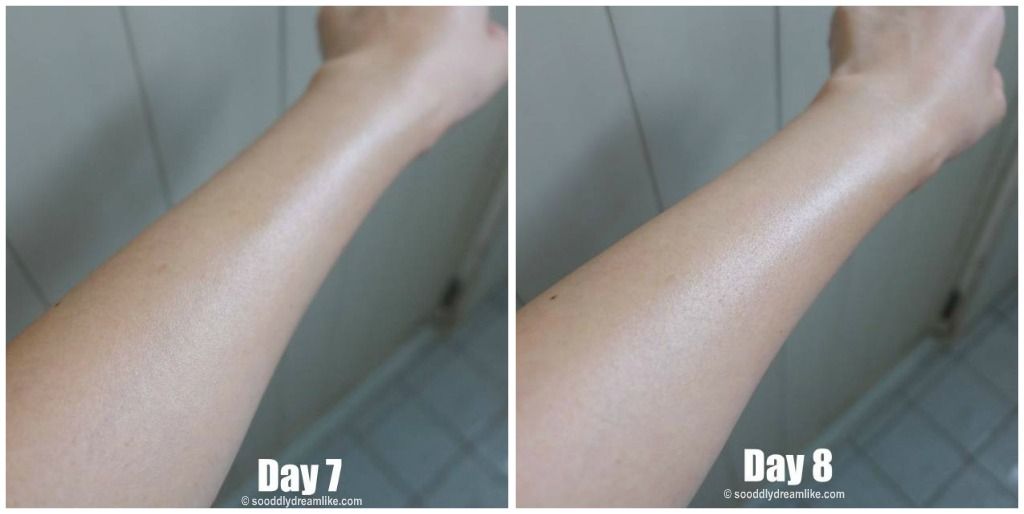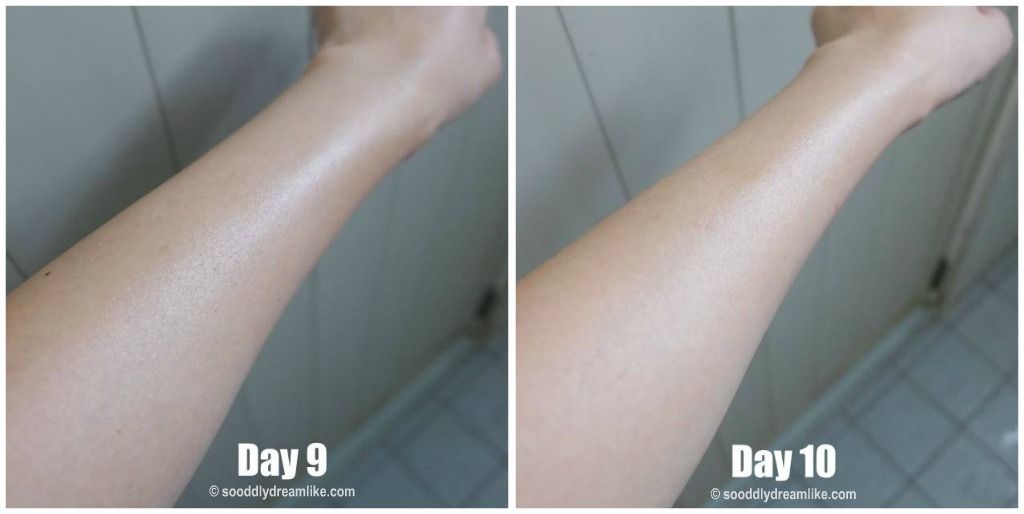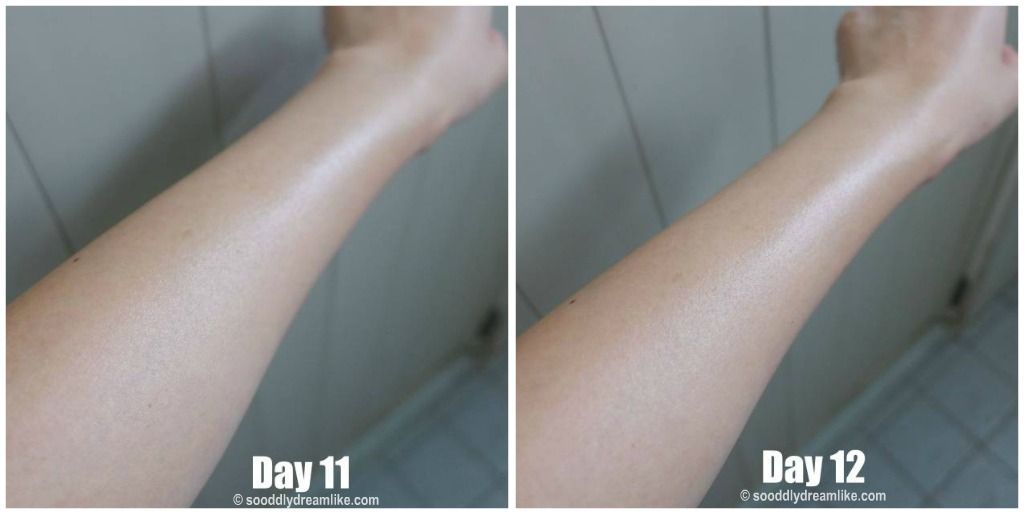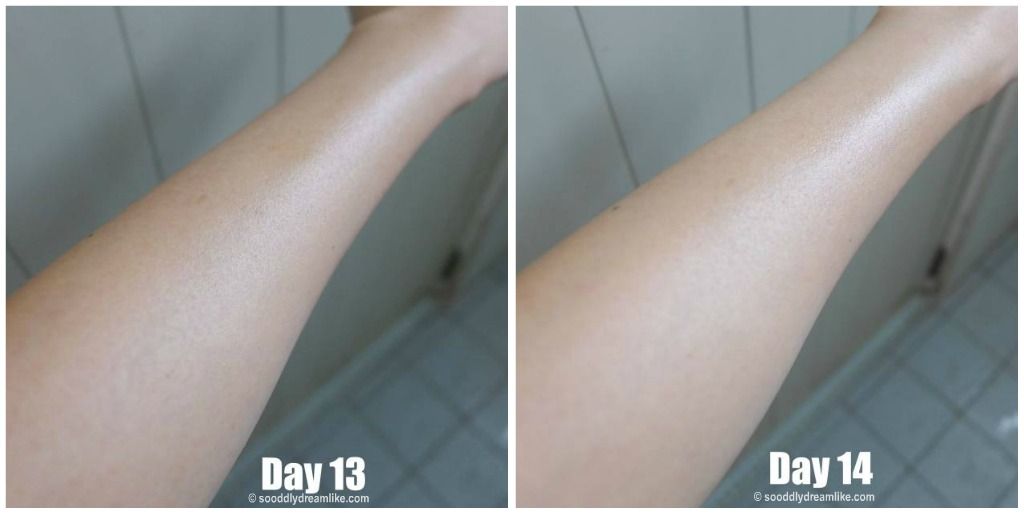 Not clear enough? Lets see a compare of Day 1 and 14 then!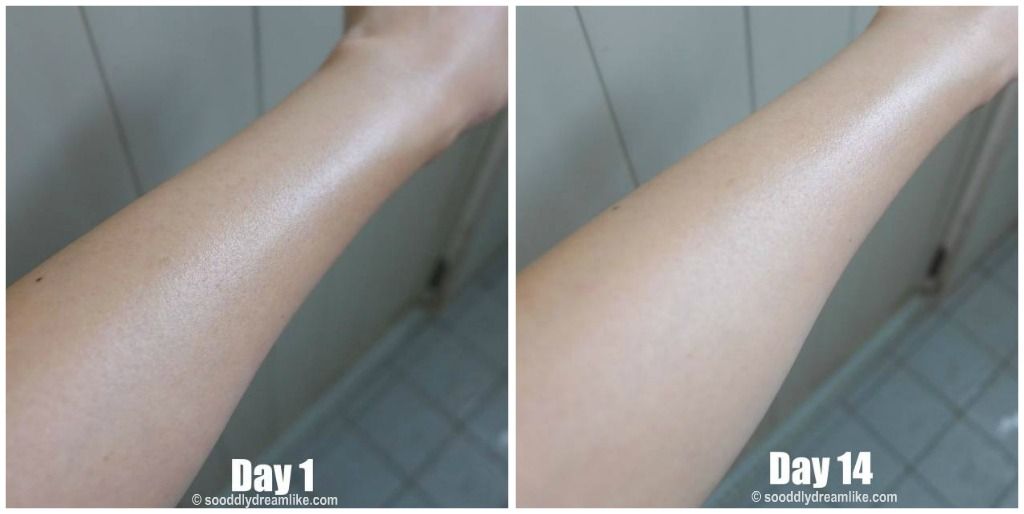 My 14-day  experience
Even with high end products, what I look out for in whitening skincare is not a change in color because whitening / radiance / fairness is actually brightening and not colouring. Do I see brighter skin? From the pictures, I certainly think so! Gradual but surprisingly noticeable. I'm guessing that it might be the Camu Camu and Vitamin C derivative of 95% purity that helped with the whitening. I had thought it would take rigorous daily use and a much longer time to see effect, this outcome is pretty unexpected!
During the 14-days, I continued to feel a cooling sensation each time I applied the serum. Even in humid weather or when coped up at home because of the haze, my skin felt hydrated and didn't feel like I was a sticker at the end of each day. I find myself liking and using this serum as a moisturiser more than anything because it hydrates well and does not bother me in my daily activities. At $9.95, it's a good thing that this serum does not break the bank!
*** PSST! YOU CAN WIN A $188 NIVEA VOUCHER WEEKLY! ***
NIVEA will be holding an Instagram Campaign from the 3rd week of July to Mid August 2013 and participating is easy!
Upload sunshots or photos of your outdoor activities and/or your outdoor lifestyle to Instagram and tag them with one of the following hashtags:
#NiveaSG #UVWhtSerum #Sunnyfun #Sunshine
THATS ALL! GOOD LUCK! :D
Disclosure: This is Part 2/2 of a series of compensated, scheduled conversations between NIVEA Singapore and So Oddly Dreamlike however, all opinions are my own.