When Joy and I arrived at the first ever Menchie's Frozen Yoghurt store in Singapore, we were promptly ushered to their cheerfully decorated Party Room to join Cherie and her boys by a very warm staff. We passed by a few tables to get to the room and I saw cup after cup of frozen yoghurt with condiments that looked like they were for ice-cream. Woohoo! It looked like we were in for a real treat! *mentally stretch fingers*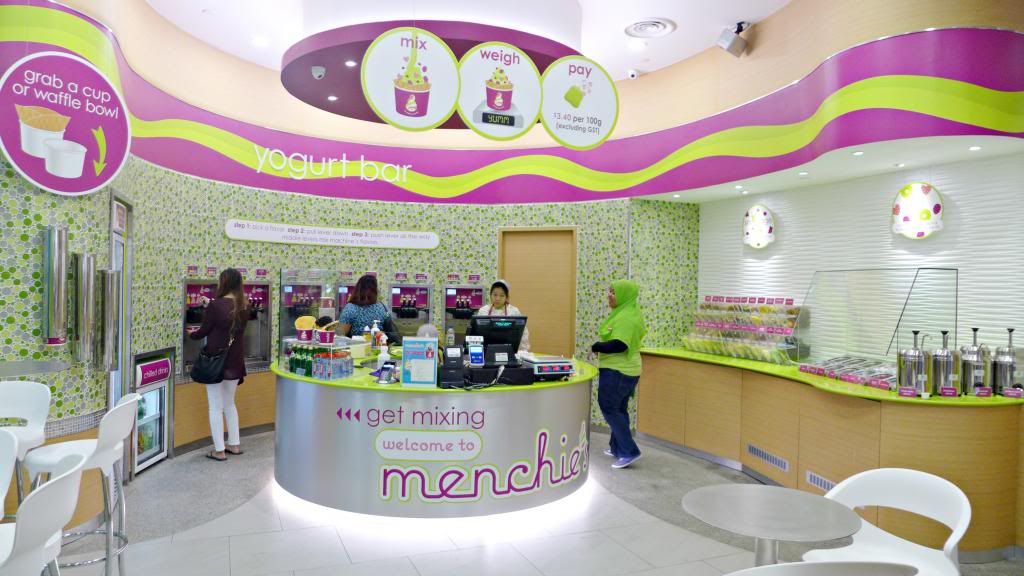 The Party Room
Menchie's cheerfully decorated party room can fit about 14 adults or 5 little ones with their parents comfortably. So who says there aren't party venues for smaller groups? (If you look carefully, you can see adorable Menchie's props for photo taking)
Activities at Menchie's
Cherie's boys and my Joy were engaged once they stepped into the Party Room because the folks at Menchie's had laid out interesting colouring sheets and crayons for them.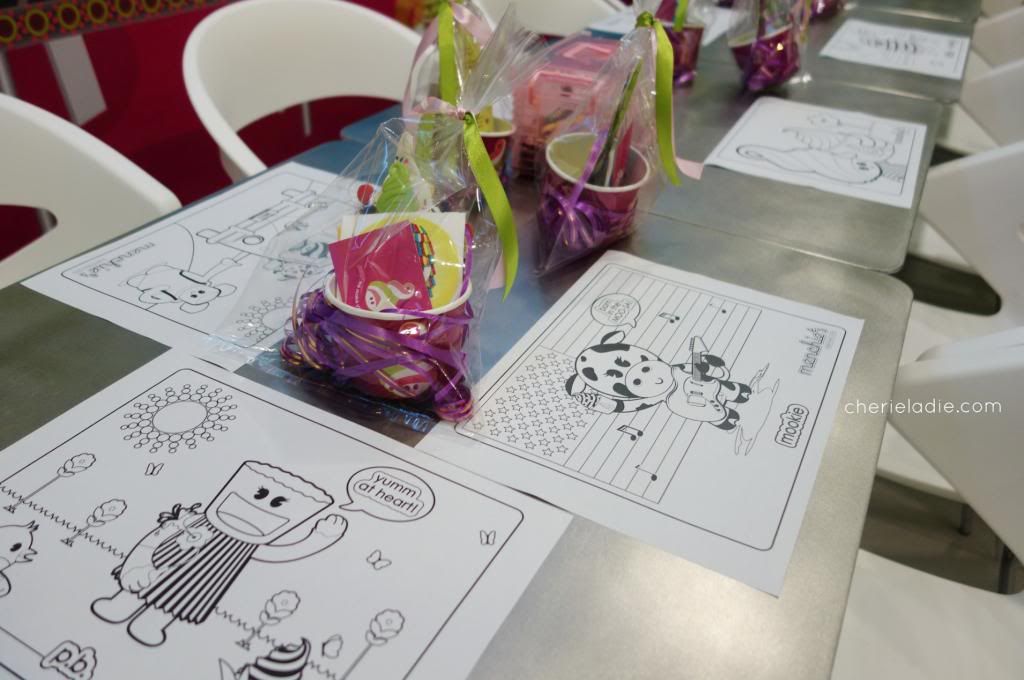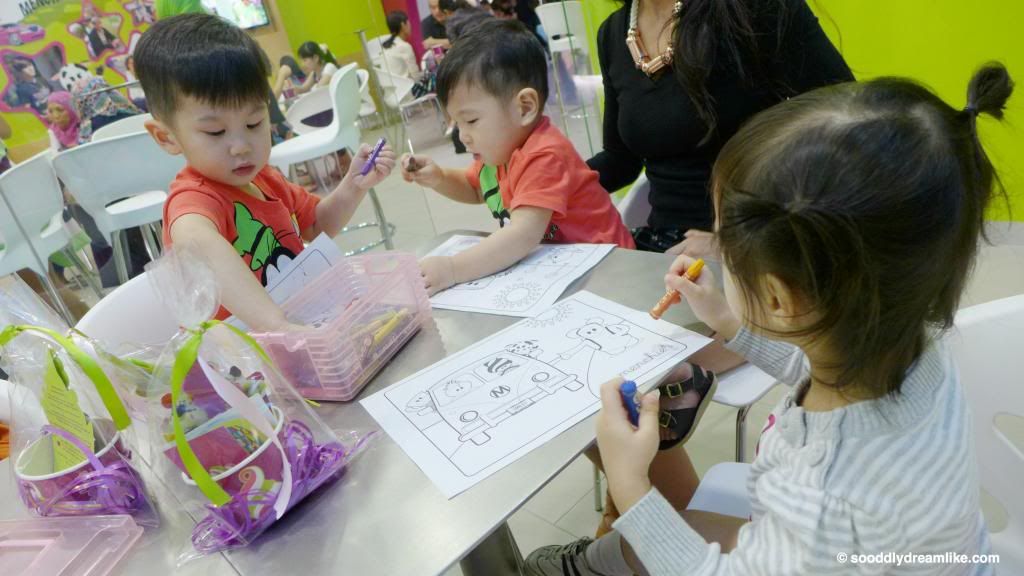 We weren't told about it so what a surprise it was when the Menchie's mascot came to visit!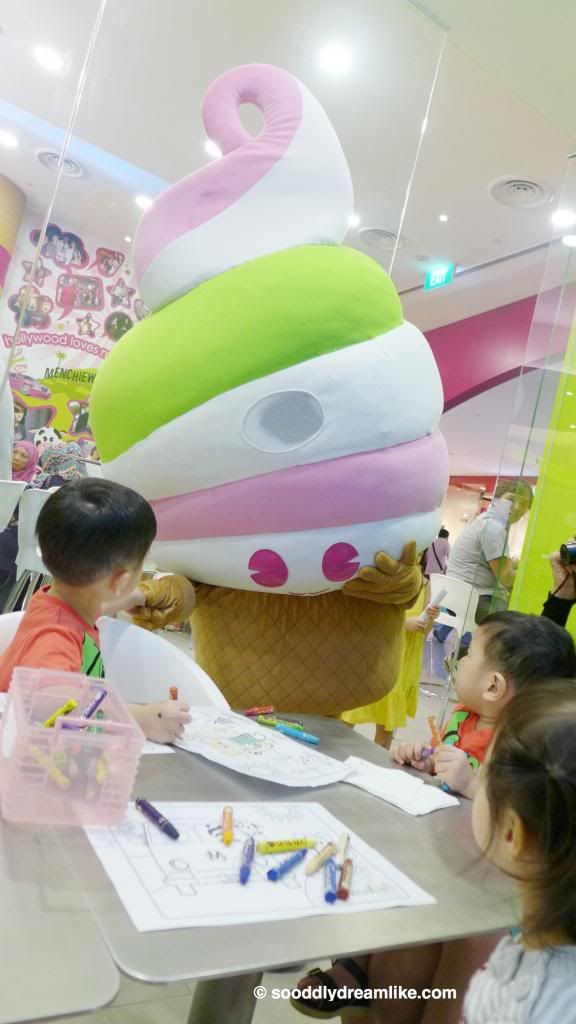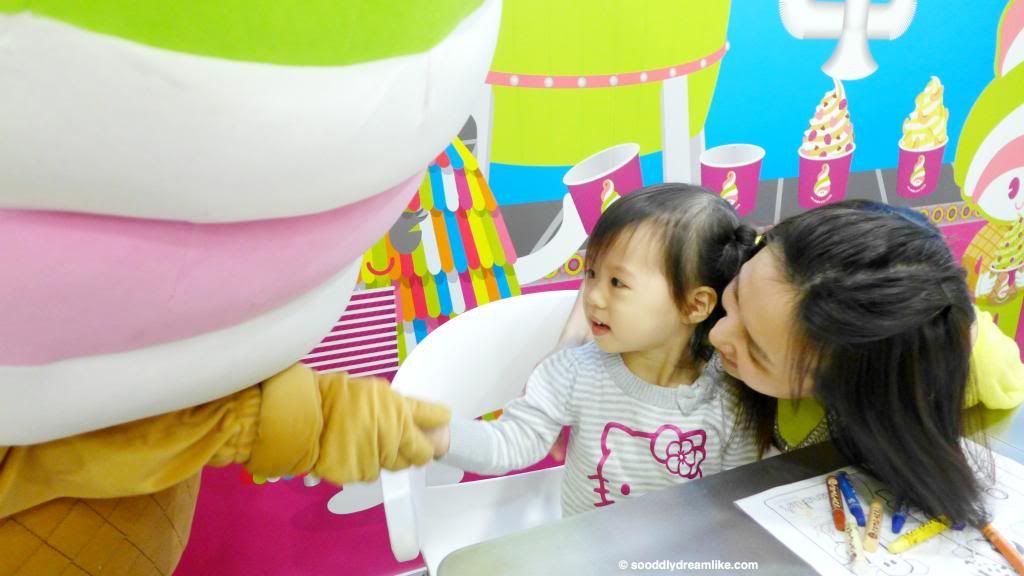 How to order
It's a step-by-step self-service concept which I quite enjoyed because I get to choose exactly what is in my yoghurt and how much I want in my yoghurt.
So first you grab either a paper cup or one of their delicious looking waffle bowls, which I didn't get because I was so distracted by the flavours that I forgot! (-_-)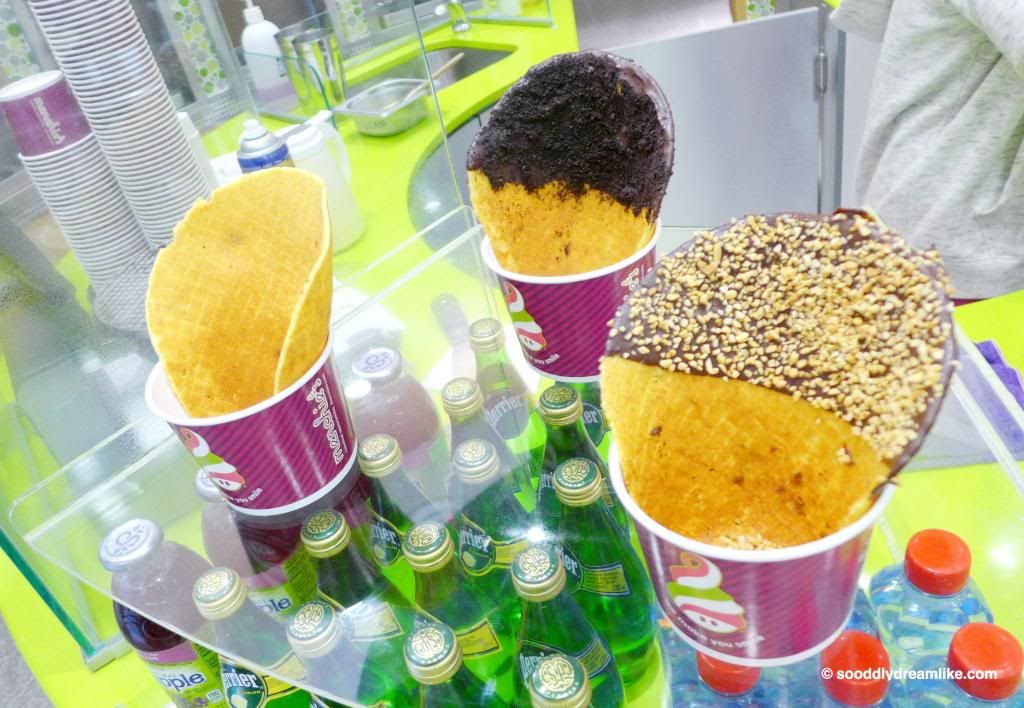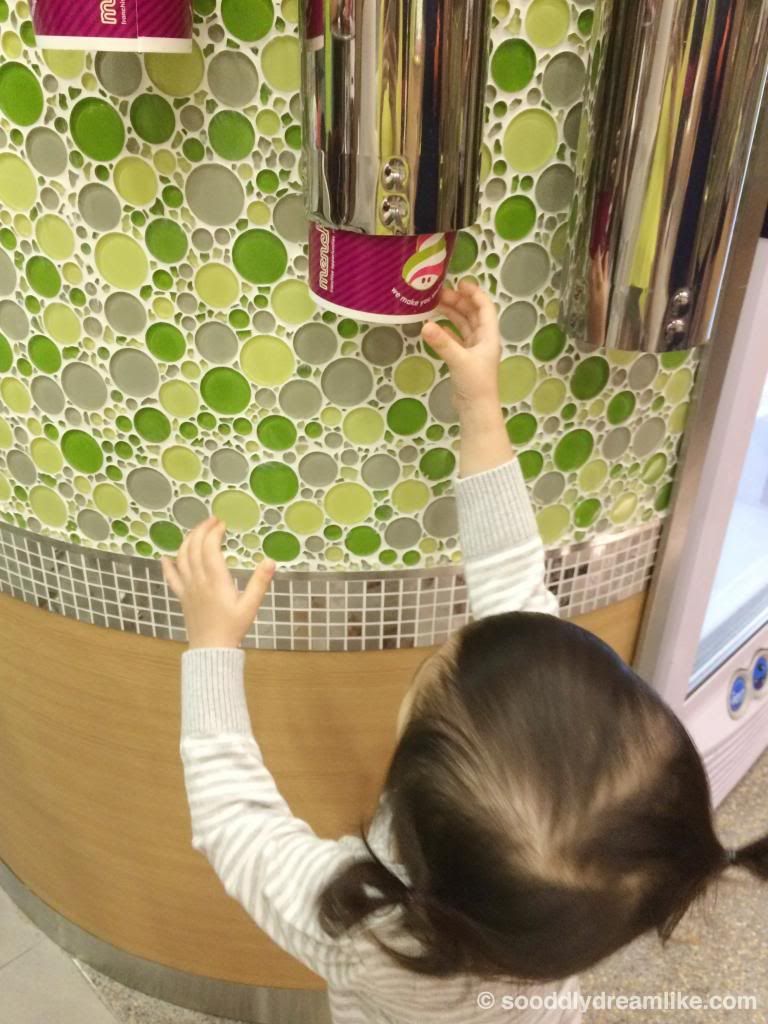 Then you pick your flavours!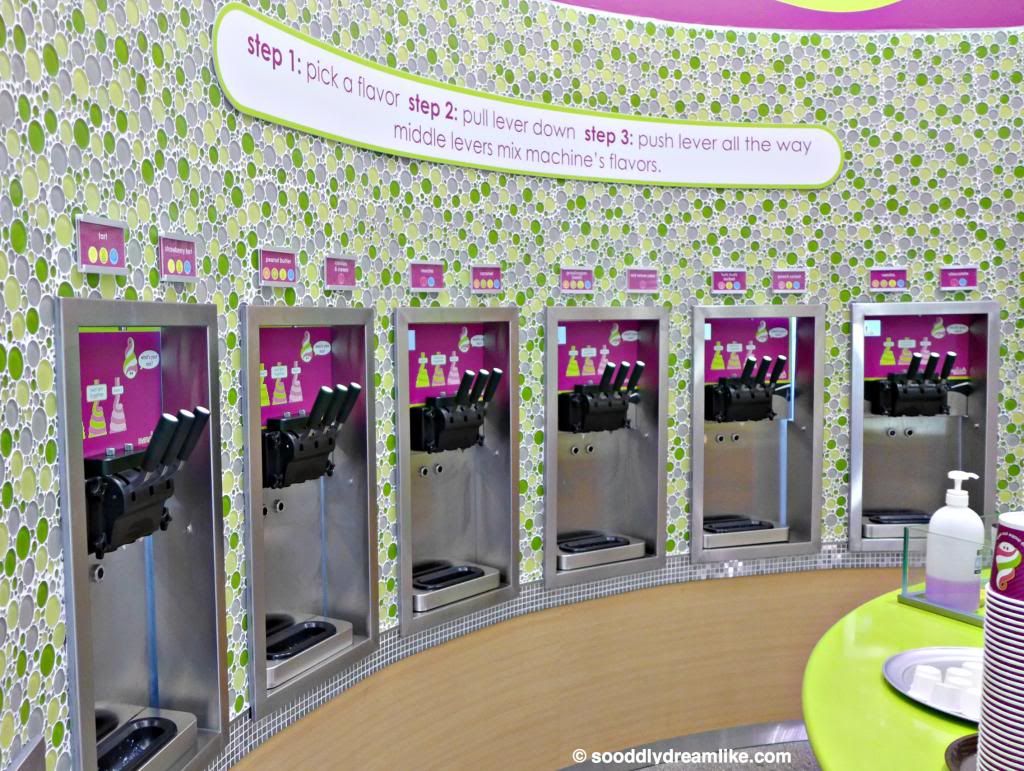 On any day, there are a total of 12 yoghurt flavours to choose from, but no worries, the folks at Menchie's have it all thought out, if you're not sure about what to get, you can sample before taking your pick!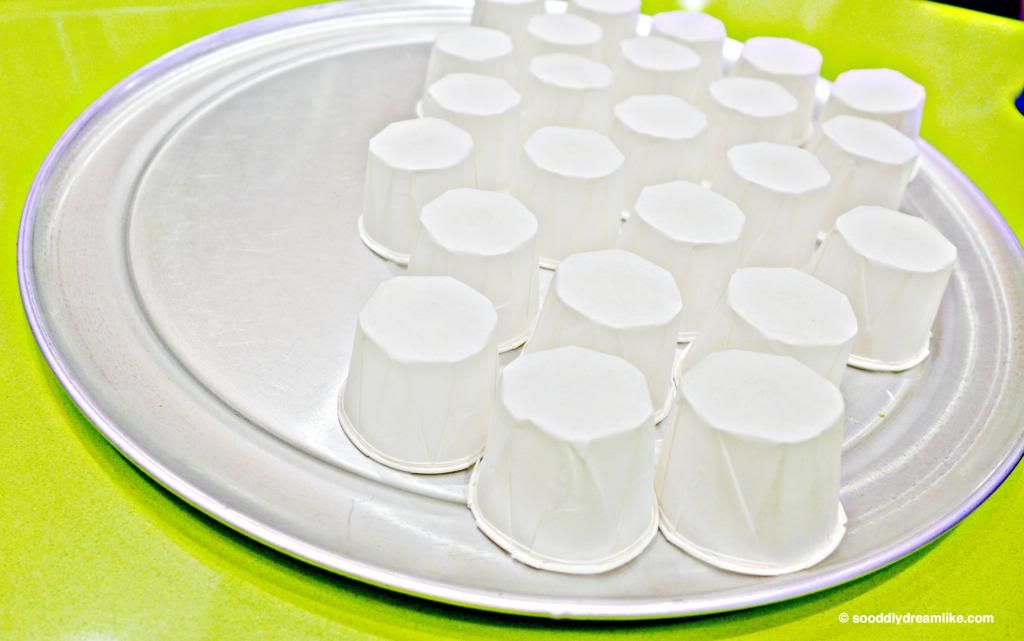 Each yoghurt dispensing machine at the Menchie's yoghurt bar has three dispensing levers, when sampling, go for the middle one so that you can get a mix of both flavours at each machine. I took photos of all the flavours (except our favourite one because Joy took and ate it up before I could take a picture) so you can see the flavours. You're welcomed, but some of the photos are blurred because Joy was hovering around me wanting to get a taste of the yoghurt. (but I get an A for effort? hehe)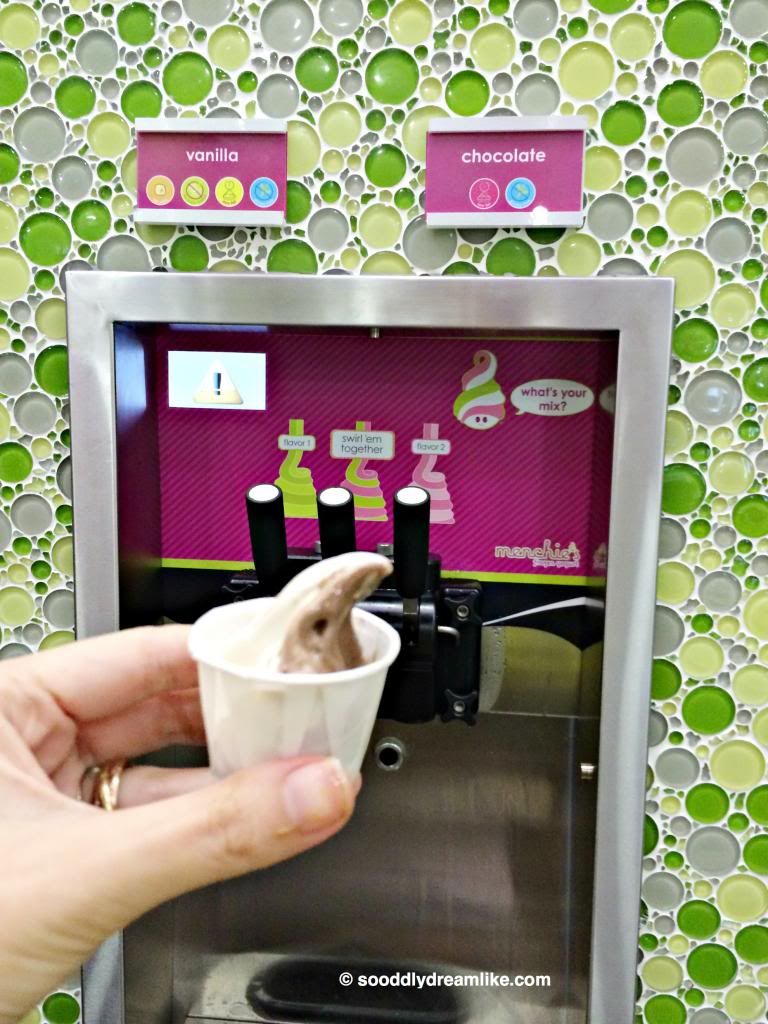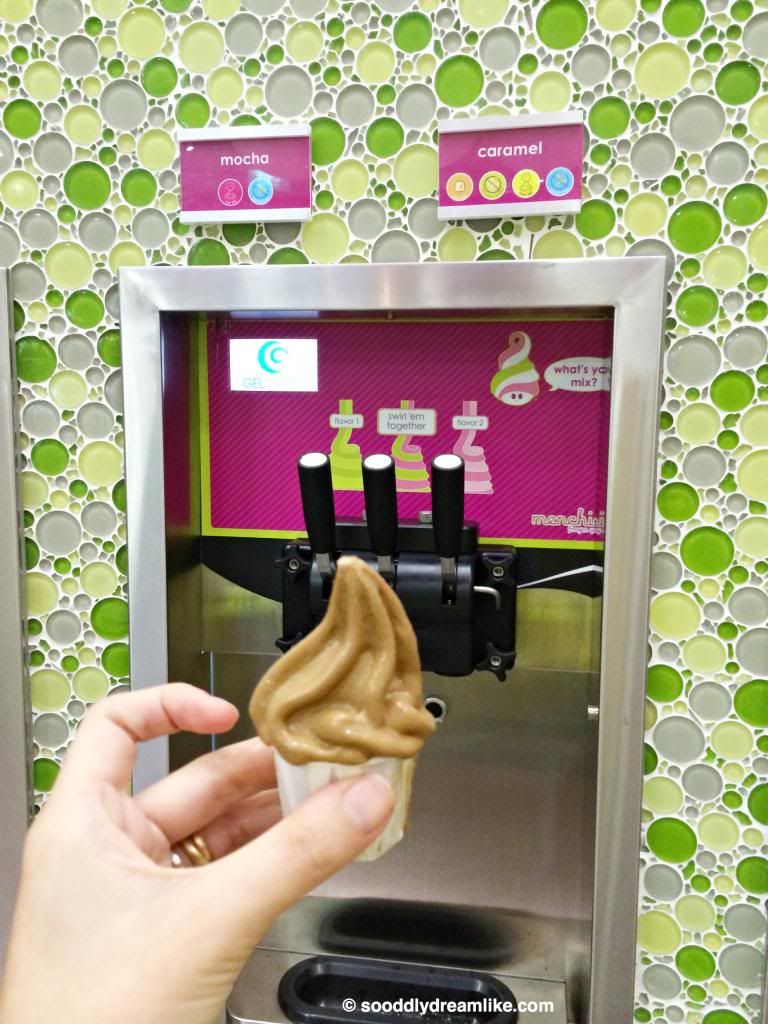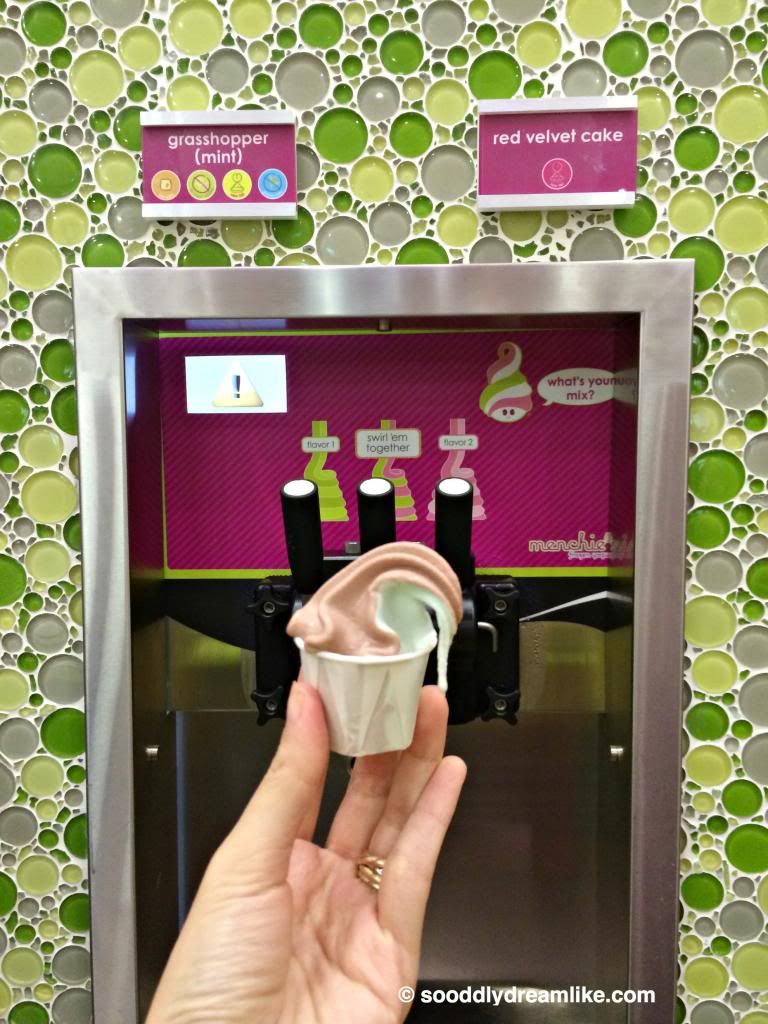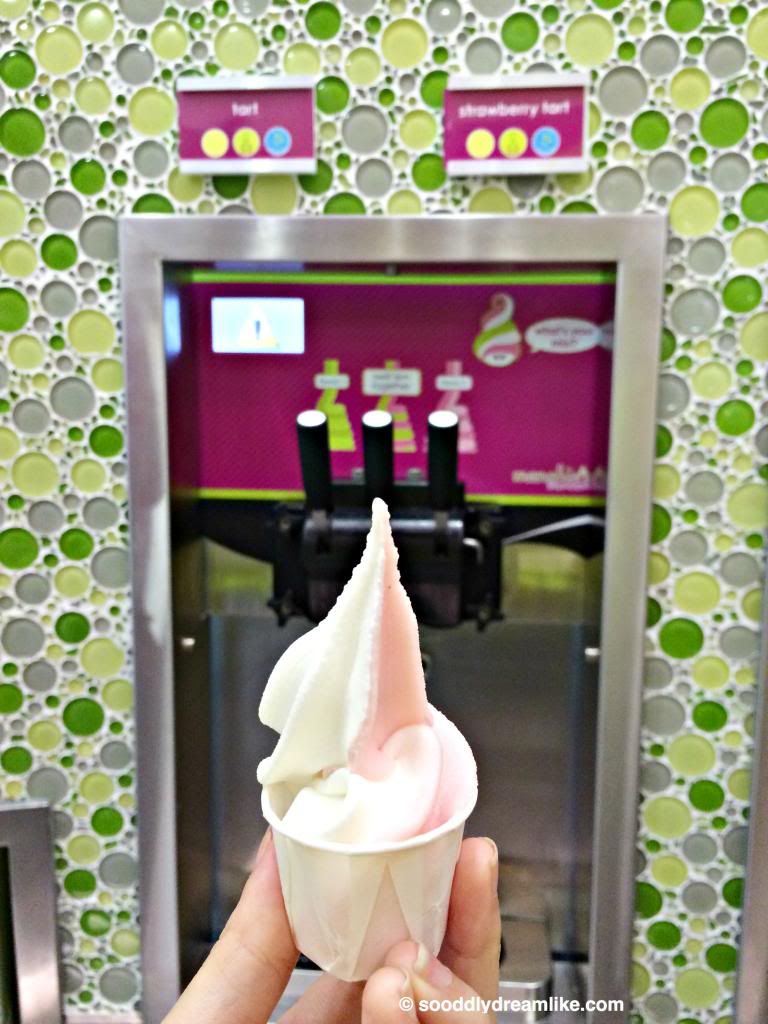 After tasting every single flavour, these are our absolute favourites!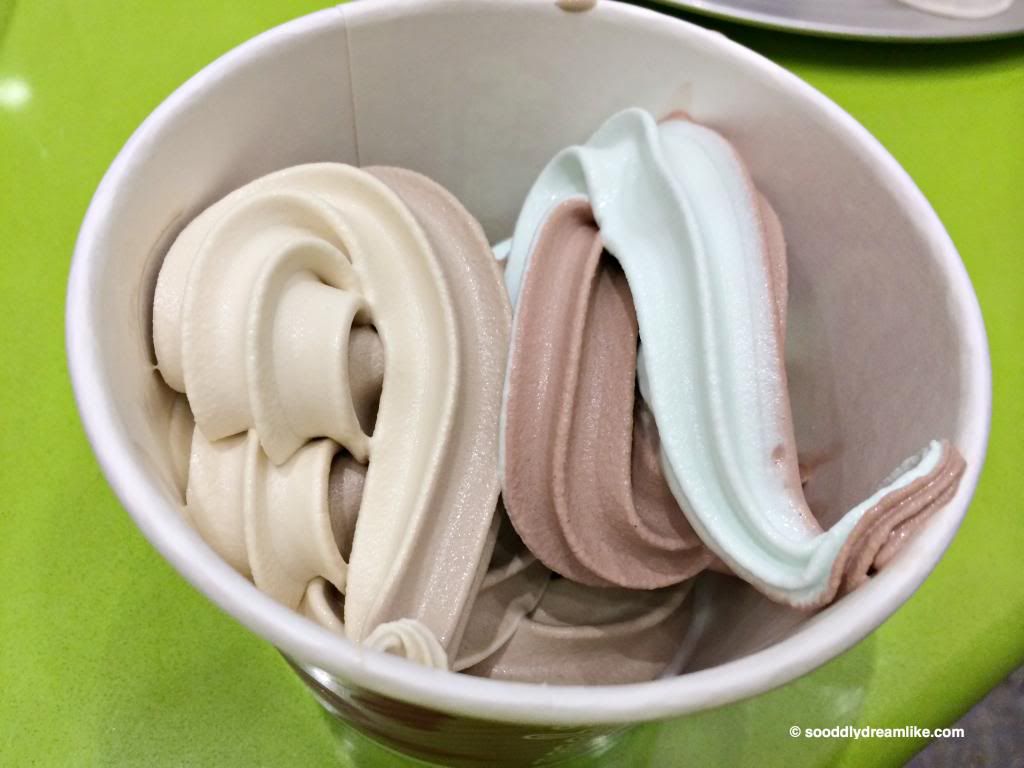 Flavours chosen? Then you move on to the wide range of dry and wet toppings, to add on to your already yummy yoghurt!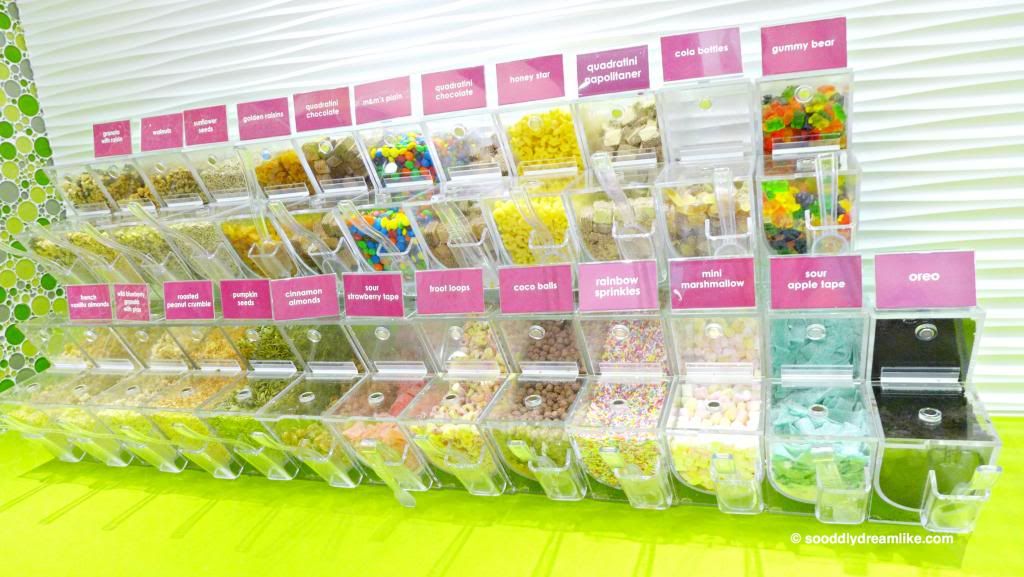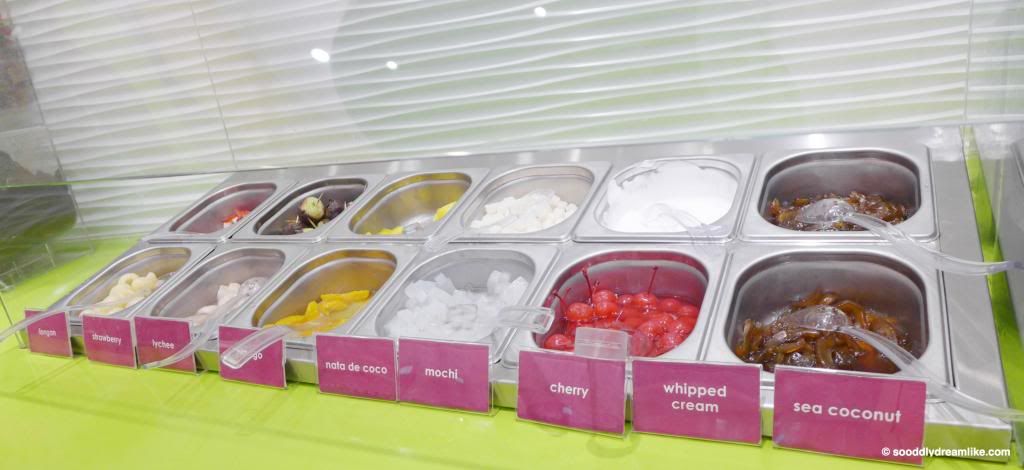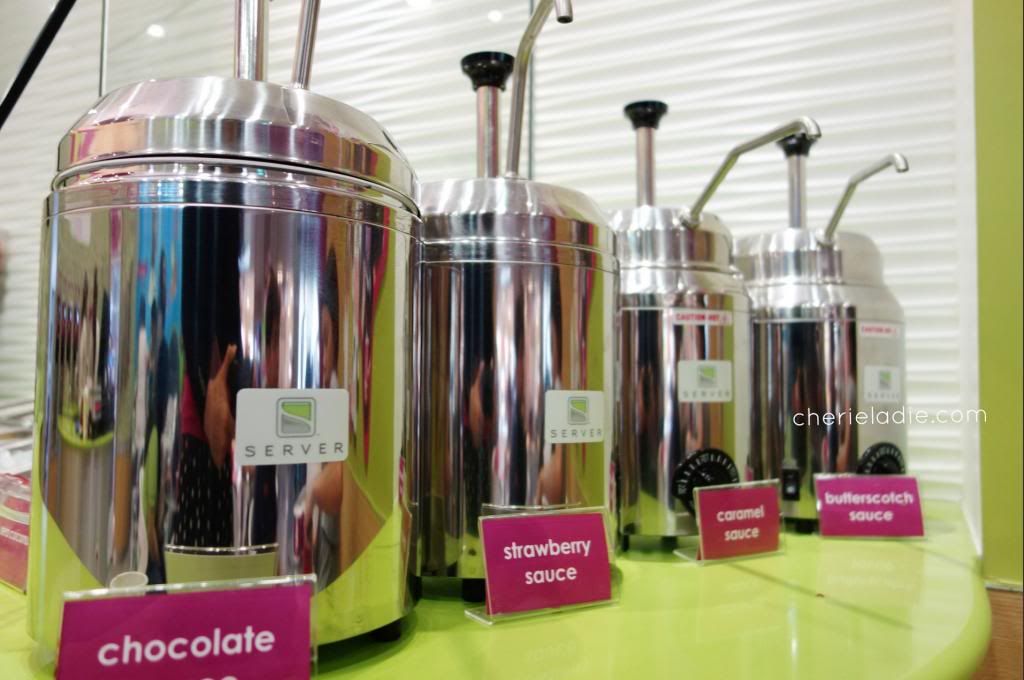 And then you pay!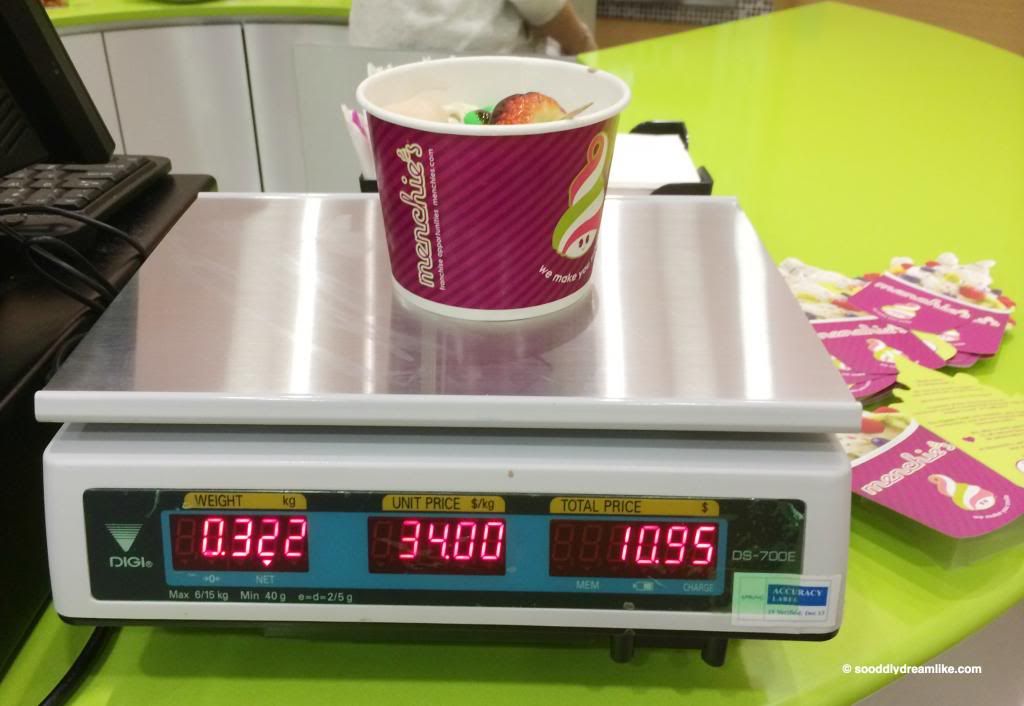 And then you get a super happy child.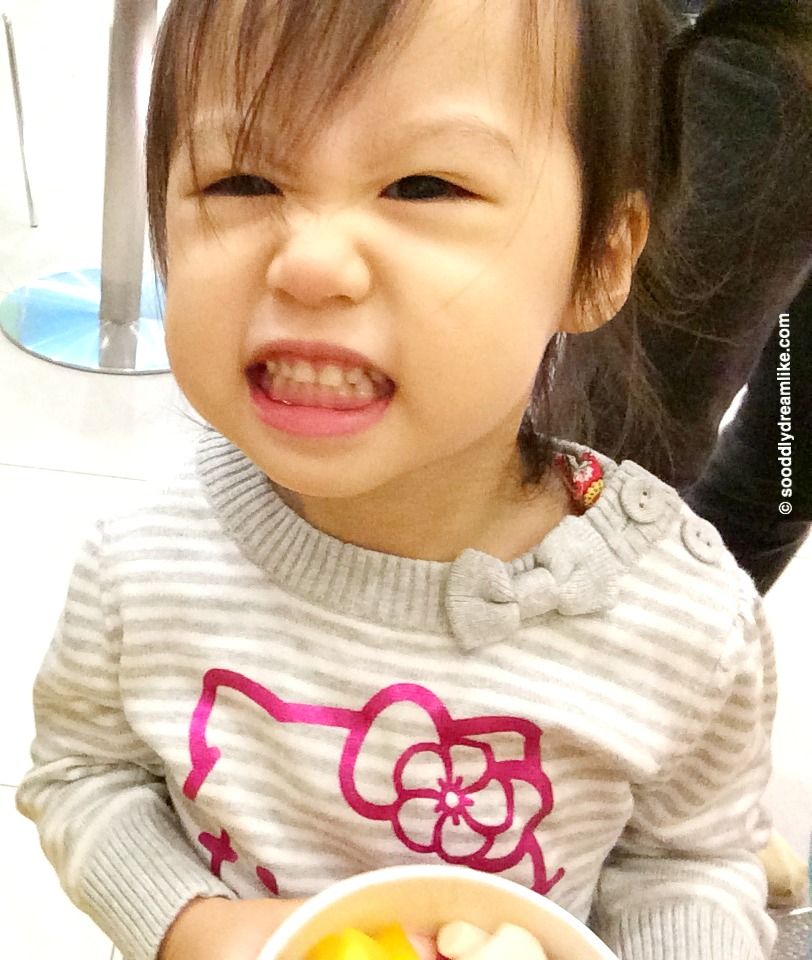 Before we left, we were gifted with Menchie's cute party packs, it made my little one so happy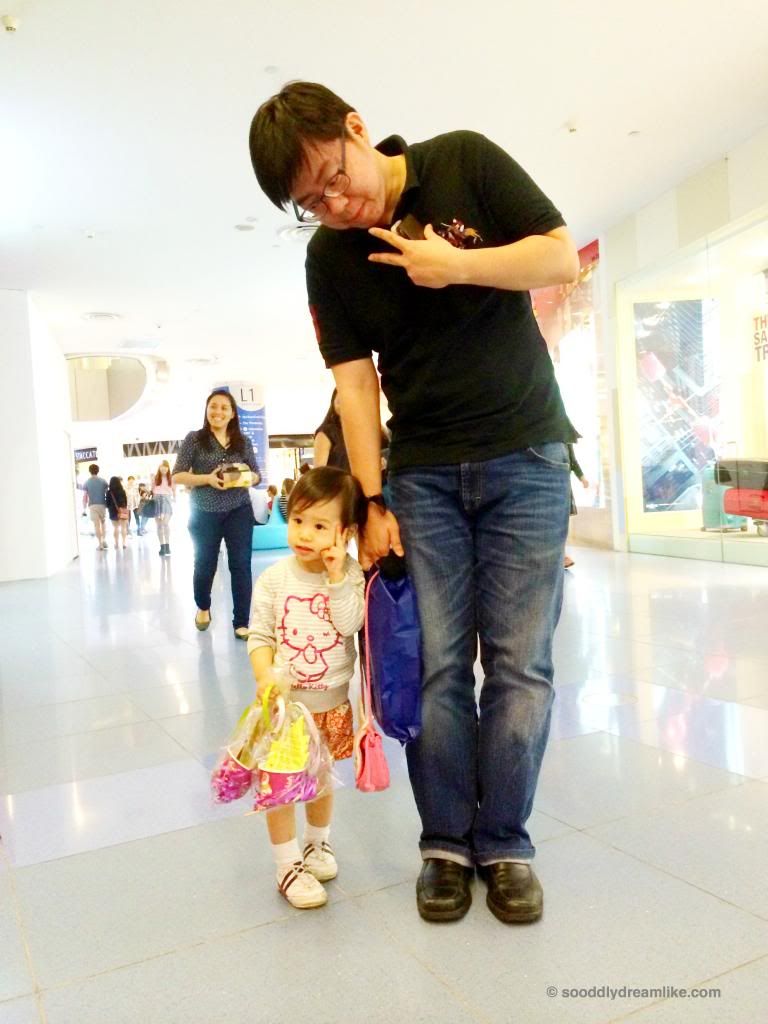 Tempted yet? Here's where you can find the first Menchie's Store in Singapore!
Menchie's Frozen Yoghurt
Address: #01-113/114 Vivo City, 1 Harbourfront Walk, Singapore S098585
Opening Hours: Mon – Sun: 10am – 10pm
Phone: +65 6376 9323
*** GIVEAWAY ***
Terms and conditions:
* Contest ends on the 2359 hours (SGT) on 11 May 2014
* 3 winners will be randomly picked and announced on the Facebook page by 13 May 2014.
* Confirmation emails will be sent to the winners.
* Winners to present confirmation email at Menchie's Frozen Yogurt to enjoy the giveaway.
* The giveaway is valid for $30 worth of frozen yogurt. Any additional cost incurred will be borne by the guest.
* Prizes can be utilised from 19 May 2014 – 14 July 2014.
Disclosure: My family was invited for a yoghurt tasting session at Menchie's, no other compensation was received and all opinions are my own. Many thanks to Cherie for some of the photos here.