By now you must have already heard about the awesome M.I.C.E 12 days of Christmas Giveaway I am hosting along with Mabel, Irene and Cherie!
Heres a recap of the earlier giveaways that are already happening, you can still participate in ALL of them!
Day 1: Mabel from AmazingStill.com is giving away a set of Baking Goodies.
Giveaway open until 29 December 2013 | Giveaway link here!
Day 2: Irene of SingaporeMomBlogs.com is giving away 1 set of Stila Color me Glossy + 1 Harajuku Lovers Limited Edition "Snow Bunnies" Eau De Toilette Spray by Gwen Stefani
Giveaway open until 30 December 2013 | Giveaway link here!
Day 3: Cherie of CherieLadie.com is giving away a brand new DKNY Wristlet in gold!
Giveaway open until 31 December 2013 | Giveaway link here!
Alright, it's my turn to host the giveaway today!!! WOO HOO!!! Here is whats up for grabs: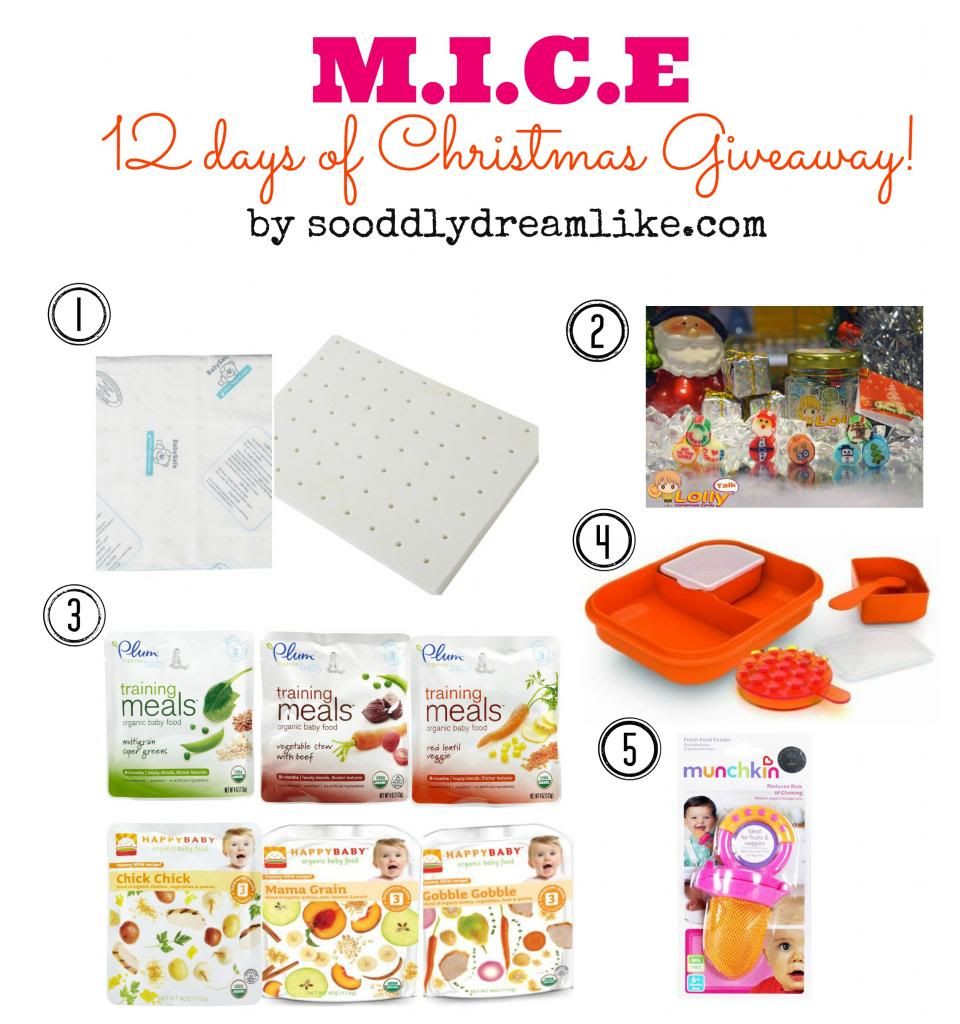 SPONSORED GIFTS IN THIS GIVEAWAY: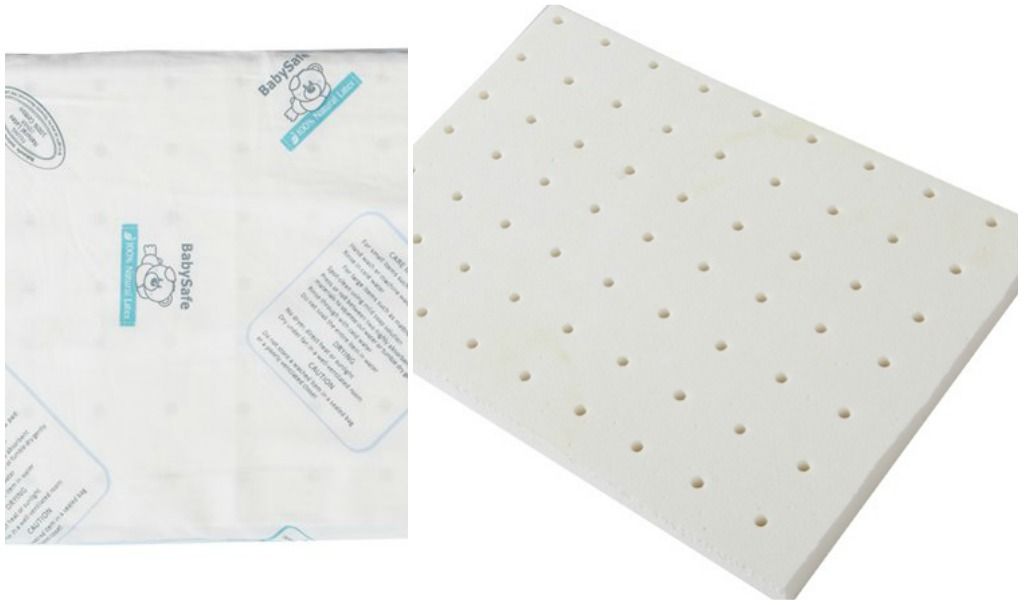 The BabySafe Infant Pillow is a firm and flat latex foam pillow. I love it that the pillow is sufficiently thick enough to slightly elevate your child's head (great for young children, especially when they are suffering from colds), yet thin enough to make it suitable for use even by young babies, who's heads are fragile. The Infant Pillow has anti-allergenic and ventilation properties (i.e. the holes in the pillow), making it more suitable for use by children with allergies or asthma as compared to other pillows.
Kindly sponsored by BabySafe, like their Facebook Page for giveaways, promotions, roadshows and more!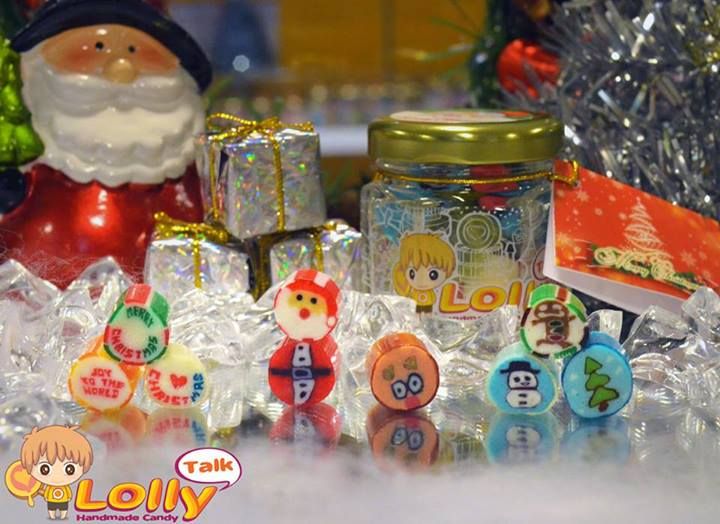 *EXCLUSIVE* This set of exquisite Limited Edition Christmas Lollies were entirely sold out in the two batches of pre-order and you will not be able to get them anywhere else! The ones I am giving away is a special stock reserved by the Candy Man at LollyTalk for special people like you!
Kindly sponsored by LollyTalk, like their Facebook Page for promotions as well as new and exciting lolly launches.
I have previously written about LollyTalk's range of super cute and delicious lollies, going by their track record, I'm super excited hear that they are gearing up with lollies for Chinese New Year, can't wait to see what they'll come up with!
USE THIS RAFFLECOPTER TO PARTICIPATE IN THIS GIVEAWAY NOW!
Terms and Conditions:
* One (1) winner gets to win all of the prizes in this giveaway
* Open to all with a Singapore address
* Giveaway ends midnight of 1 January 2014
* Incomplete entries will be disqualified
* Winner will be randomly picked and announced on my Facebook Page on 2 January 2014
* This giveaway is in no way sponsored, endorsed or administered by, or associated with, Facebook
HAVE FUN and GOOD LUCK!
Remember to check Mabel's blog, AmazinglyStill.com tomorrow to see what else you can win!
******
If you liked this post, do connect with me on your preferred platform, keep in touch!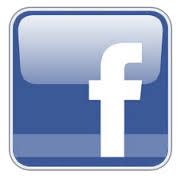 Facebook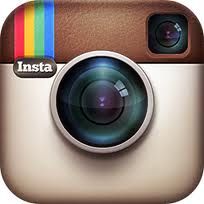 Instagram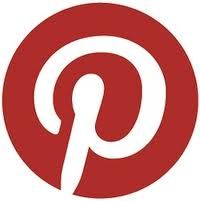 Pinterest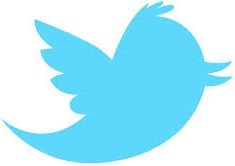 Twitter