When Joy was younger, I didn't really know if she missed her father when he was away. Each time we get on FaceTime, she would appear to be more interested in something else, only occasionally more engaged with talking (or gesturing) to him.
Things are different now, I am pretty sure that she misses him badly (we all do). She would ask to hold the phone on her own and wait with pursed lips while the connection is made: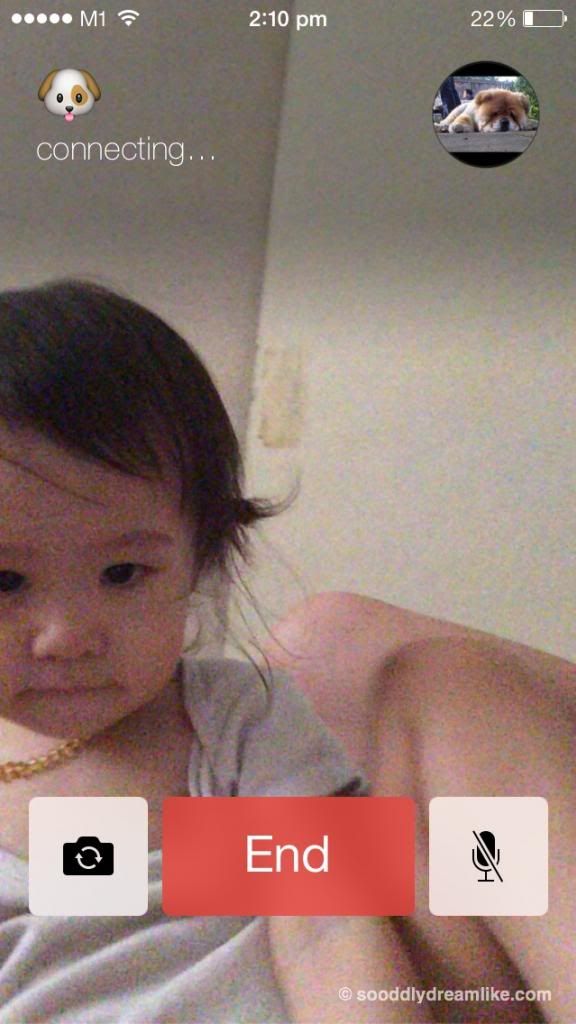 When connected, she would talk to him, show him things and ask him where he was. She smiles a lot more to him and plays with him as if they are not apart.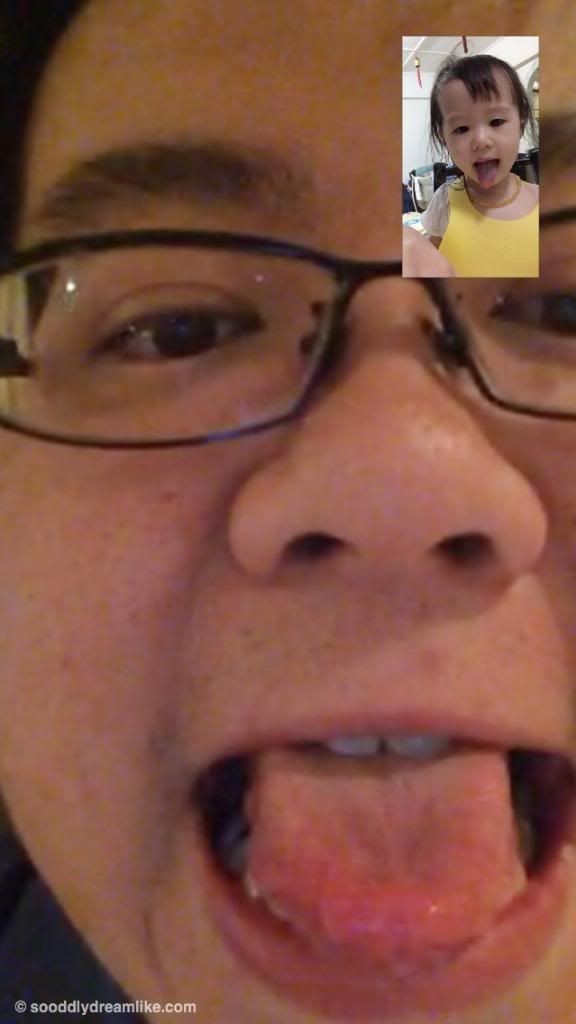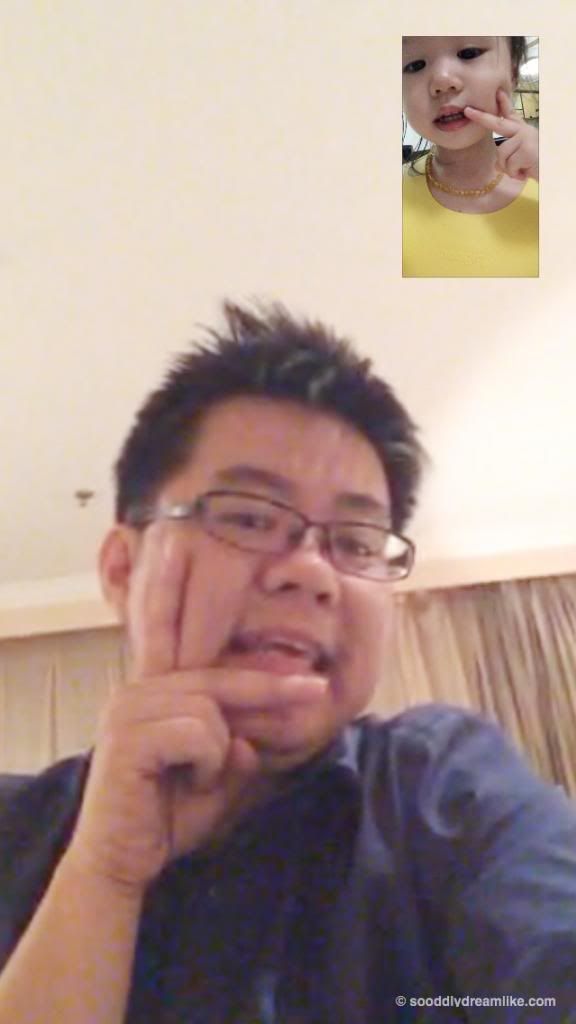 When people we know ask "Where is your Daddy?" she would say "Daddy 去印尼做工" ("Daddy went to work in Indonesia") or "Daddy 去中国做工" ("Daddy went to work in China"), depending on where she remembered he was going at that time. She'd say either one quietly, with just a tinge of sadness that always breaks my heart.
I'm not really sure if it's helping, but I've decided to talk to her about how she feels whenever he is away. Most of the time, my little trooper is still cheerful and very loving when she talks about her father being away. It makes me want to hug her tighter and love her even more than I already do.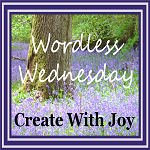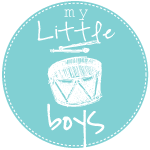 You can also find me here: