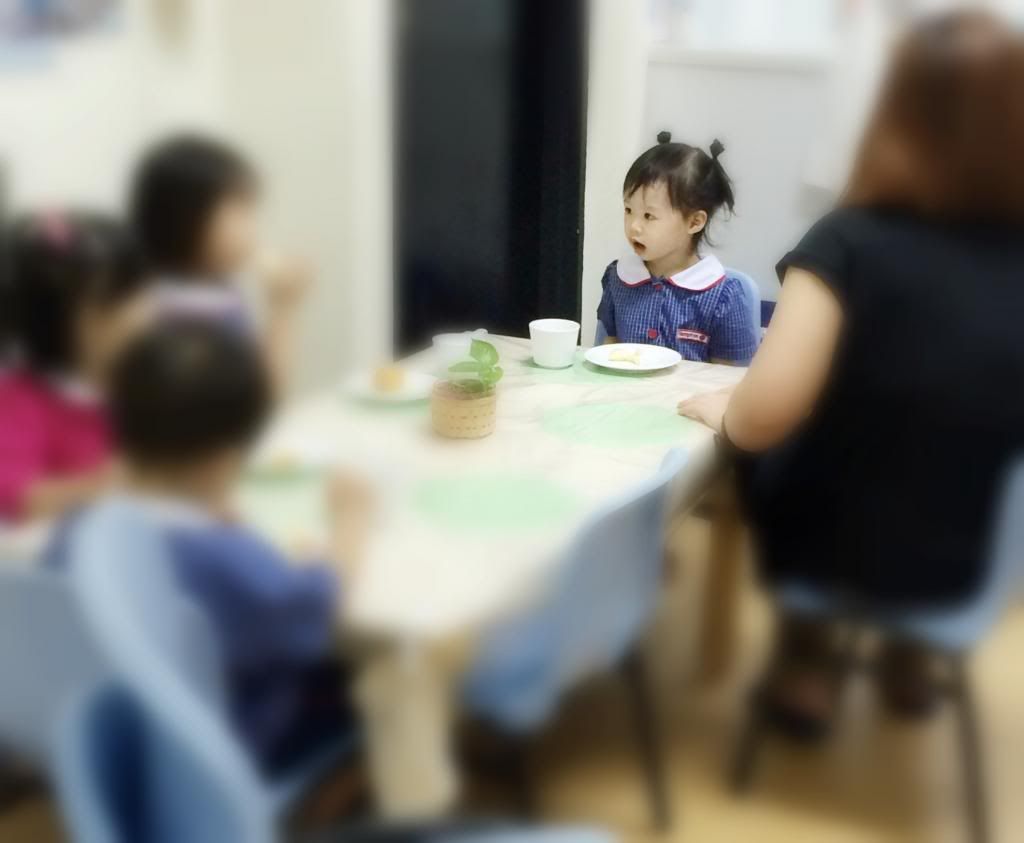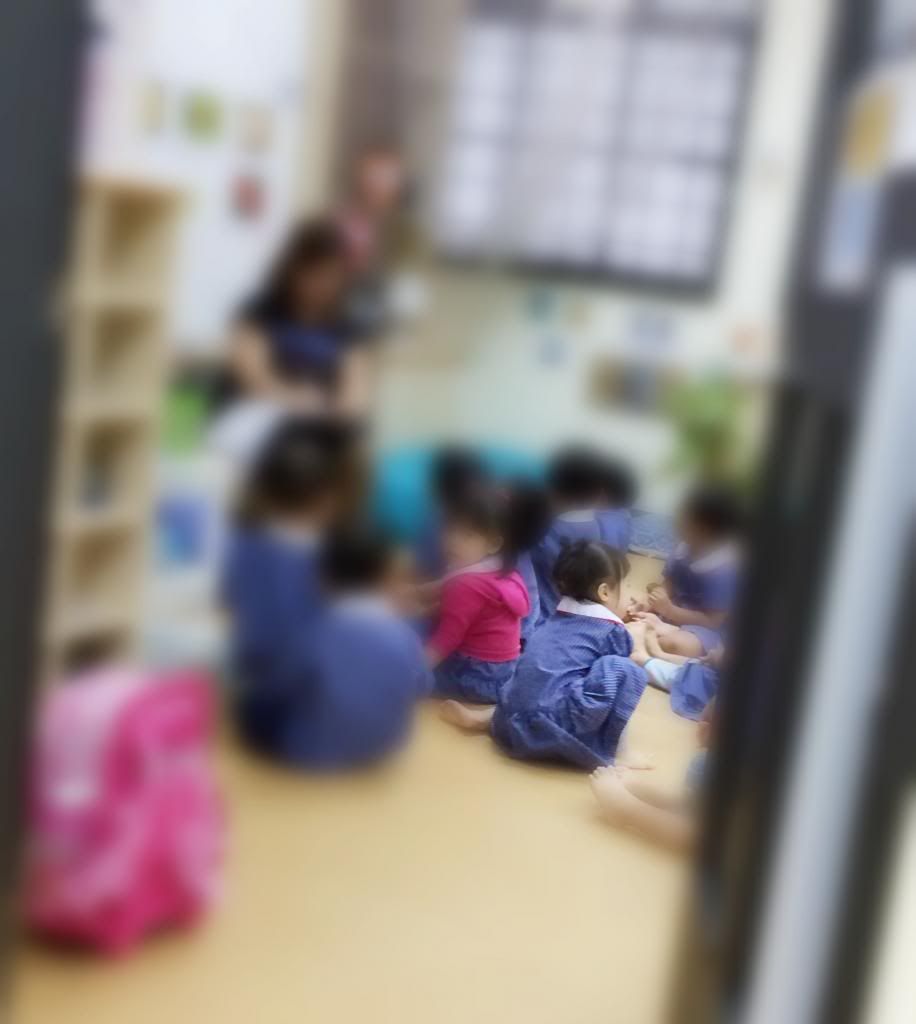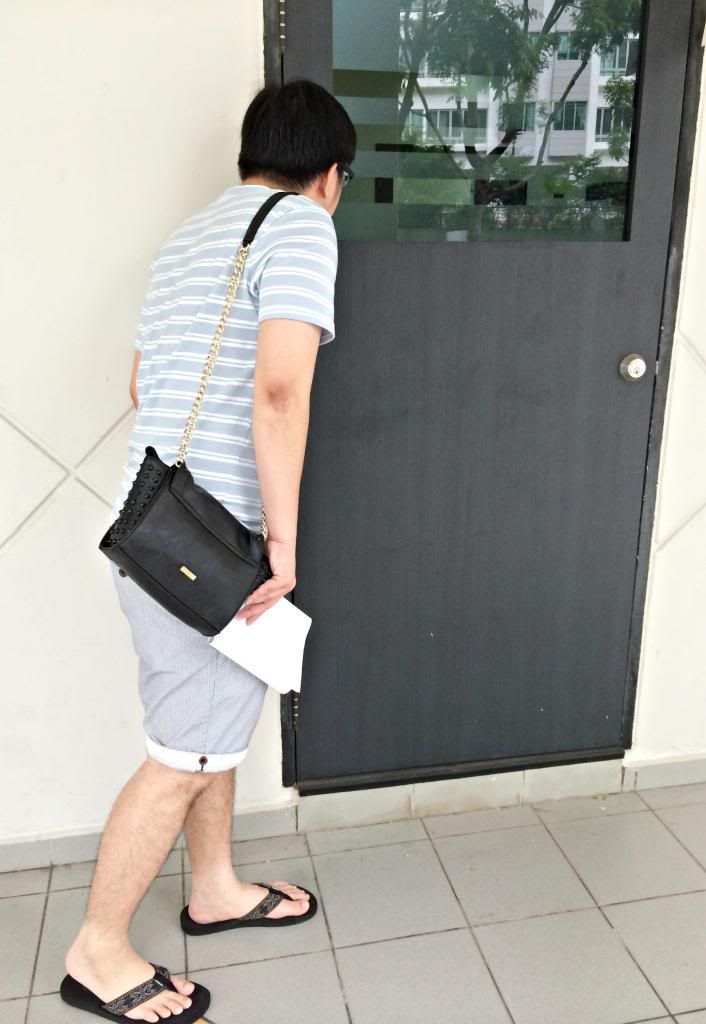 Those were photos I took on Joy's first day at pre-school. She did super well, no crying, just a lot of anticipation and joy at attending it with other children.
Ever since Joy started school, we seem to be taking turns to fall sick:
First week: Me
2nd week: Joy
3rd week: Me
4th week (this week): Joy
When well enough to go to school, she enjoys it and waves me goodbye when I leave but if she's just recovered from illness, she tends to cry a lot in school. The teachers take better care of her than I expected them to ( I guess, I expect very little) and every day, one of them make sure to speak with me about her progress on each day. Which, I am thankful for. In the last week, Joy has settled in well enough to wave me goodbye when I leave and everyday when I pick her up, she is all smiles. She talks often about school and what they do in school or which teacher taught her what. In short, I think we're good.
Lunch in preschool is cooked in the school premise and not catered, which is something I like. According to updates by the teachers, Joy eats everything, even on days when she wails. I wasn't sure if it's true or not, it sounds a little incredulous to me since we struggle with food at home. Once, when I went to pick Joy up because she was ill, she finished her lunch before she left. She just sits there with the other children and spoons her food to her mouth nodding as she does that. Of course, I'm glad.
Joy goes to pre-school partly because I'm returning to part time work, partly because she asked to go and partly for other reasons. Do I feel guilty about sending her to pre-school? I do. And I miss being able to spend whole days with her at whim, going wherever we please. There isn't much difference in cost between a full day program and a half day program so she's currently on the full day program. My plan is to get us all settled first, before re-looking at the number of hours Joy spends in school, even if she is on the full day program. I'm quite sure I'll let her miss school once in a while so we can spend some quality time together, since that (spending time together) is the reason why I'm not looking at full time work.
It cheers me up considerably when I see how the other children are taking to school. Those who have settled in are mostly beaming when they arrive in the morning, their enthusiasm makes me feel that there must be something here that keeps them this way and it can't be totally bad for Joy.
I probably start work in early May, which was supposed to give me an entire month to housekeep and do some preparatory work I've been meaning to. I did expect her to fall sick from attending school but I didn't expect us to take turns to be sick for almost an entire month.
We're picking up our health again this week. Lets hope it's here to stay.
******
When life gets busy, I keep simple records of our daily life on my Dayre. If it's too quiet over here, I'm almost always on Instagram and/or Facebook. To keep all sorts of ideas, I pin them to my Pinterest. If you enjoyed reading this post, connect with me on the various platforms I'm on and you won't miss an update!