It was Halloween last week but weeks before, JoyJoy was invited to an awesome, kid friendly Halloween Party.
Decorations
Our host was super. She set the mood right at her front door. When you press her coffin doorbell, it gives you a little surprise.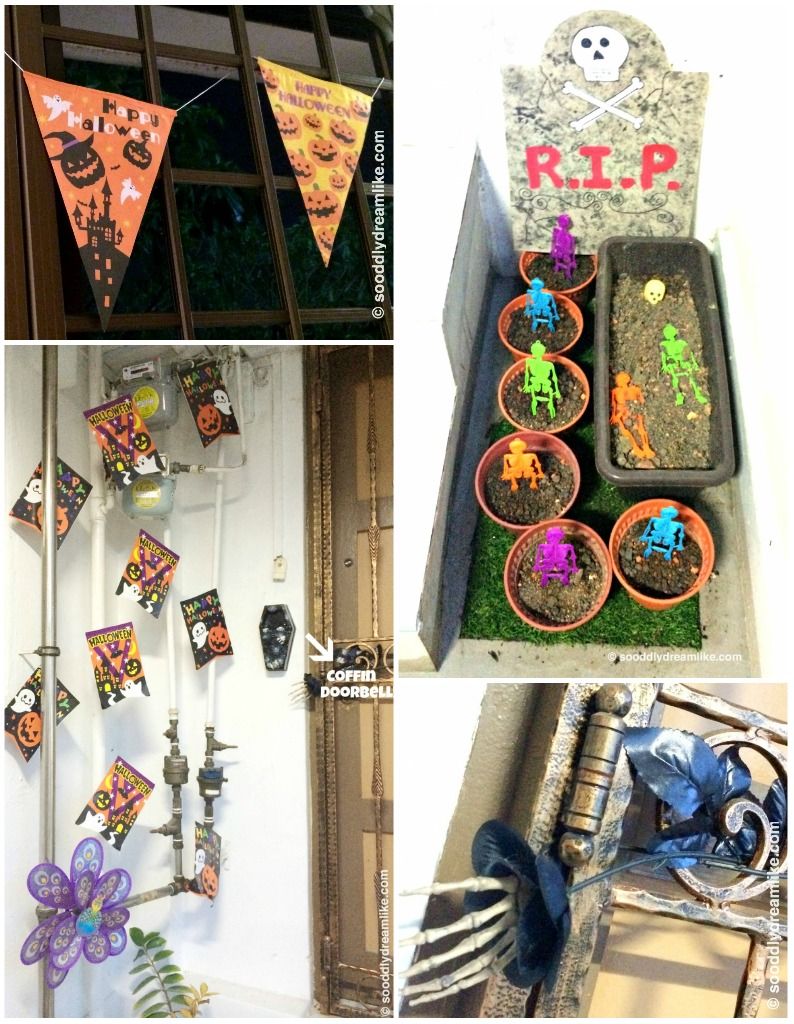 Food
Each of us attending the party brought a dish or two to contribute to it. Weeks before the party, we got on a group chat to discuss who will bring what, how to make them and how to make our respective dishes halloween-ish.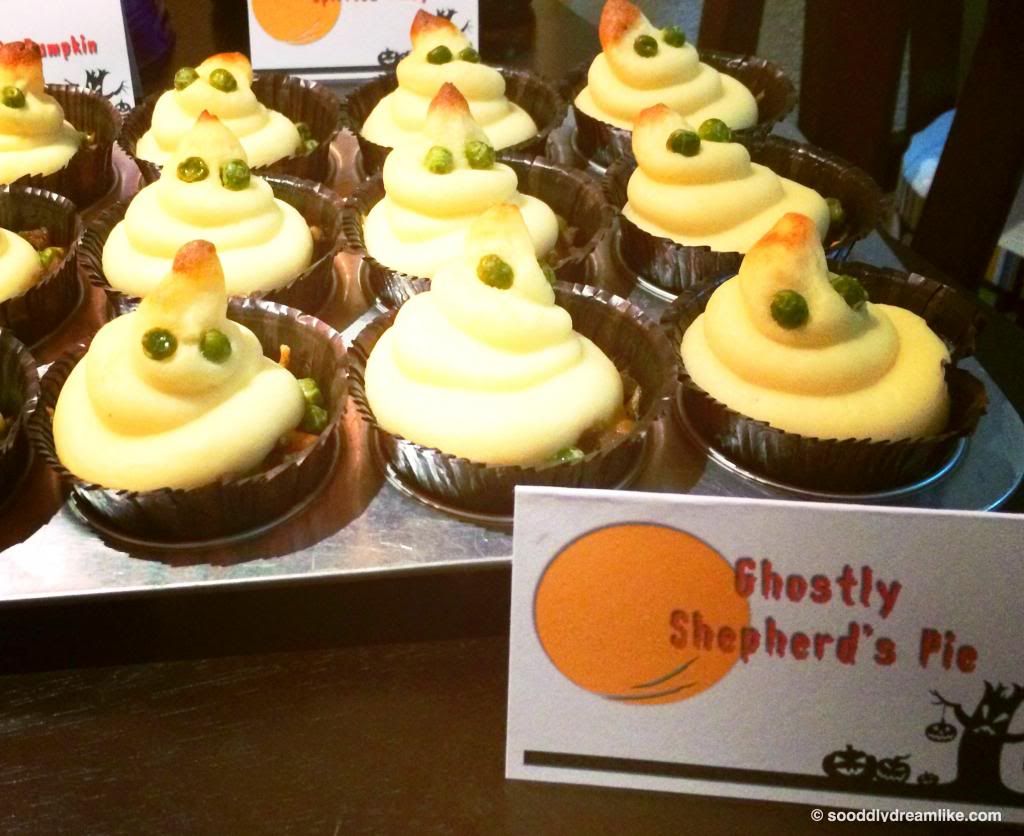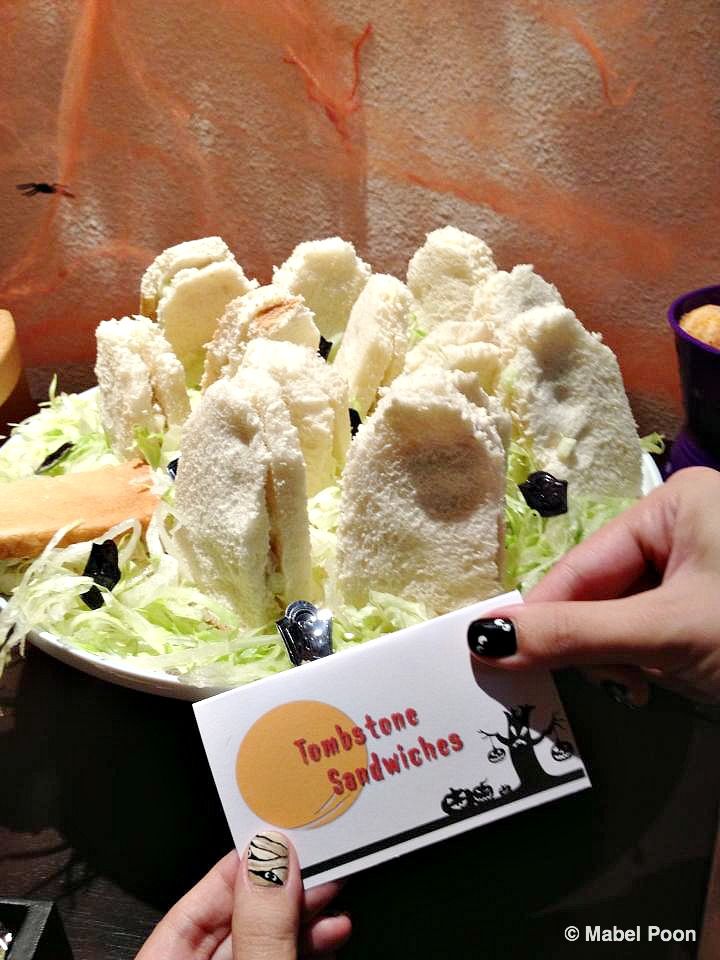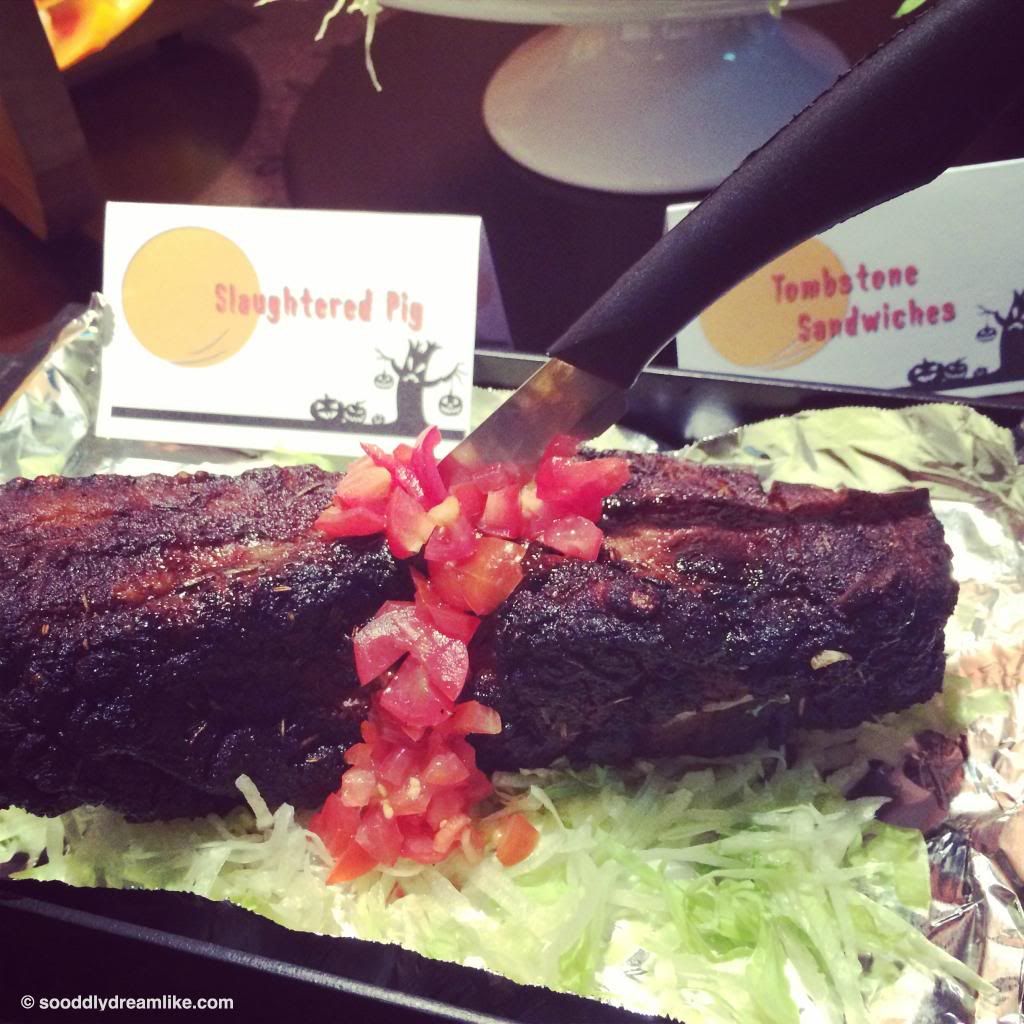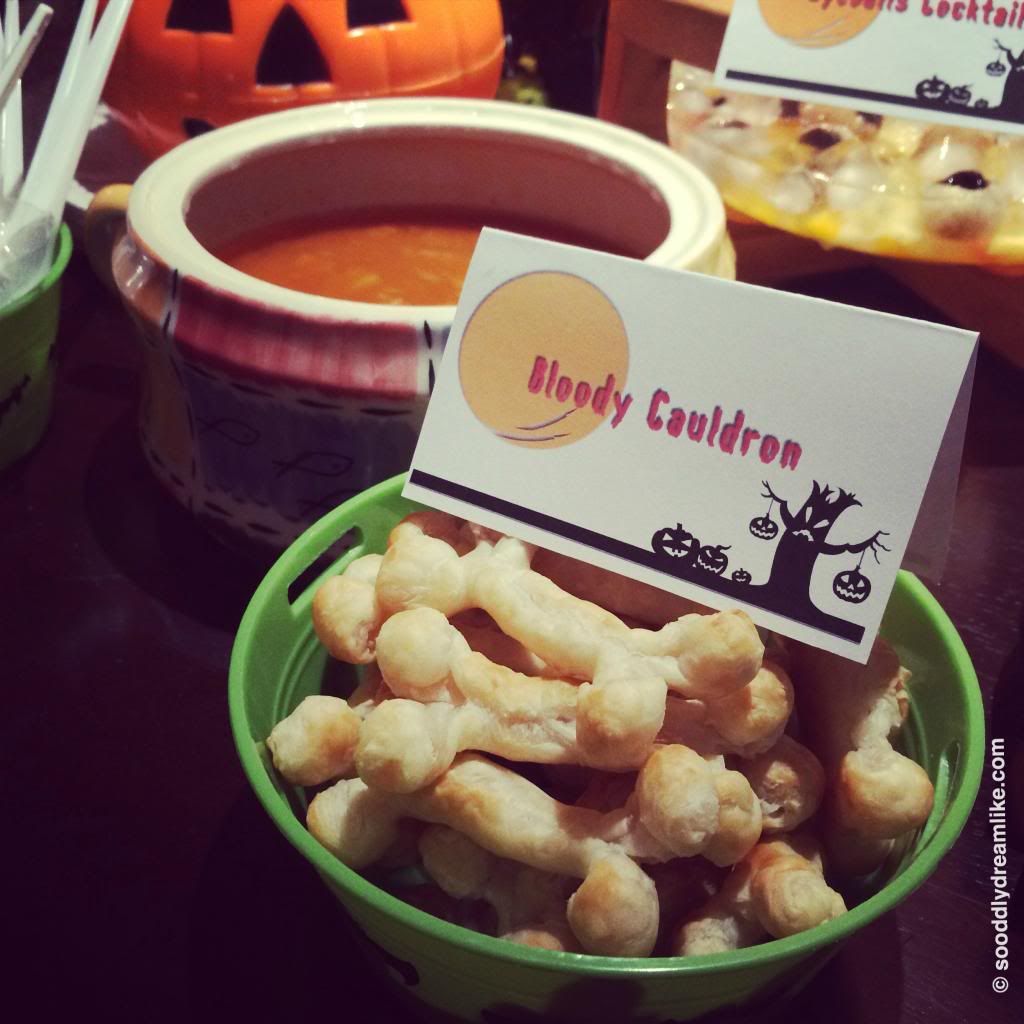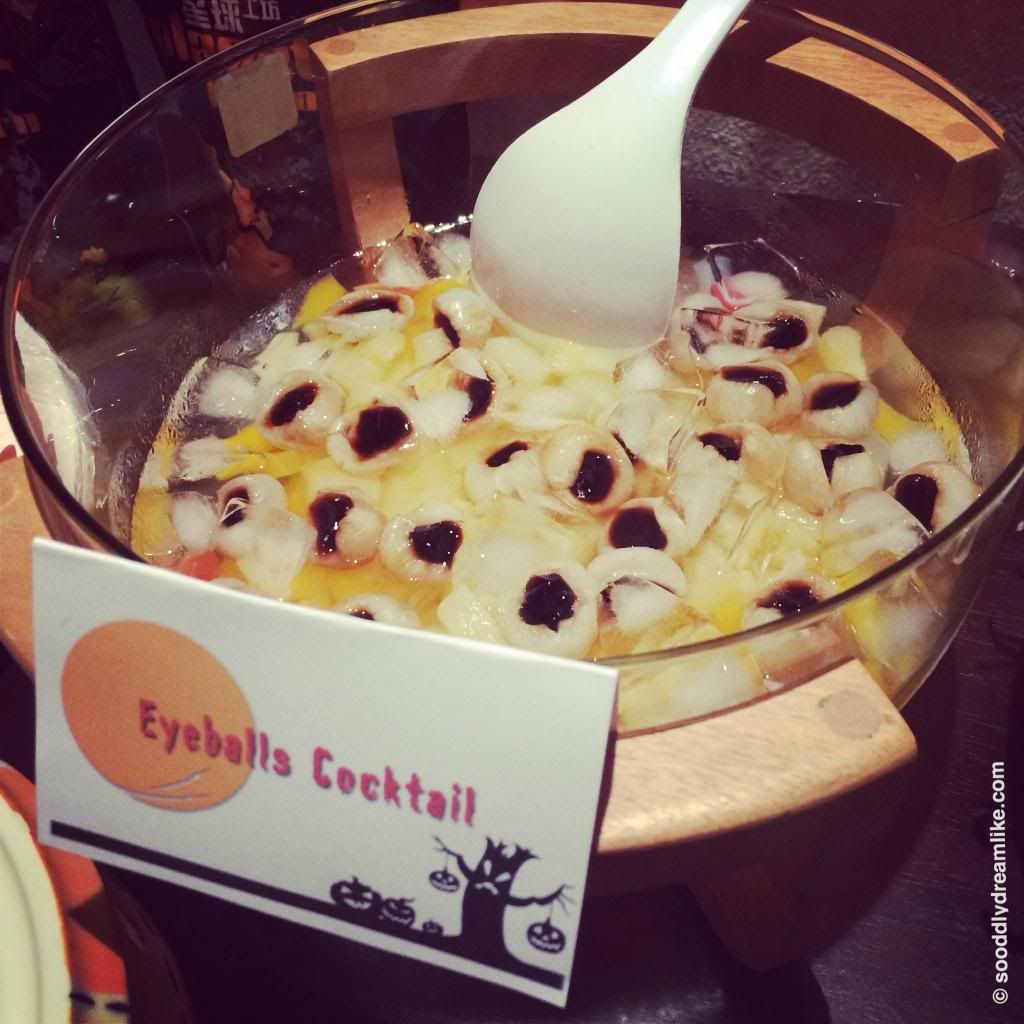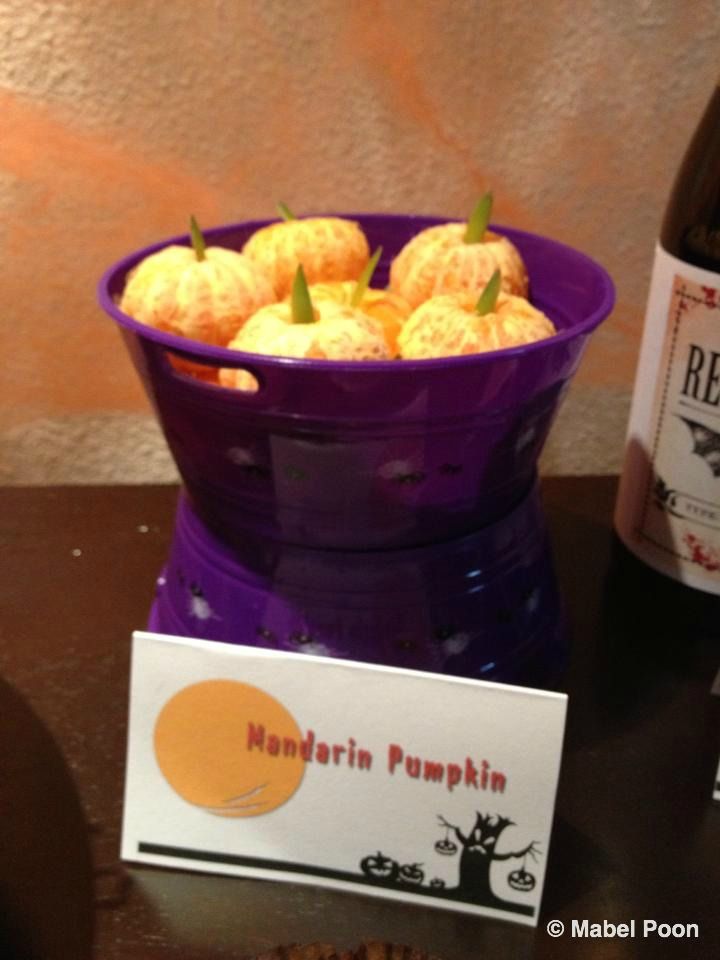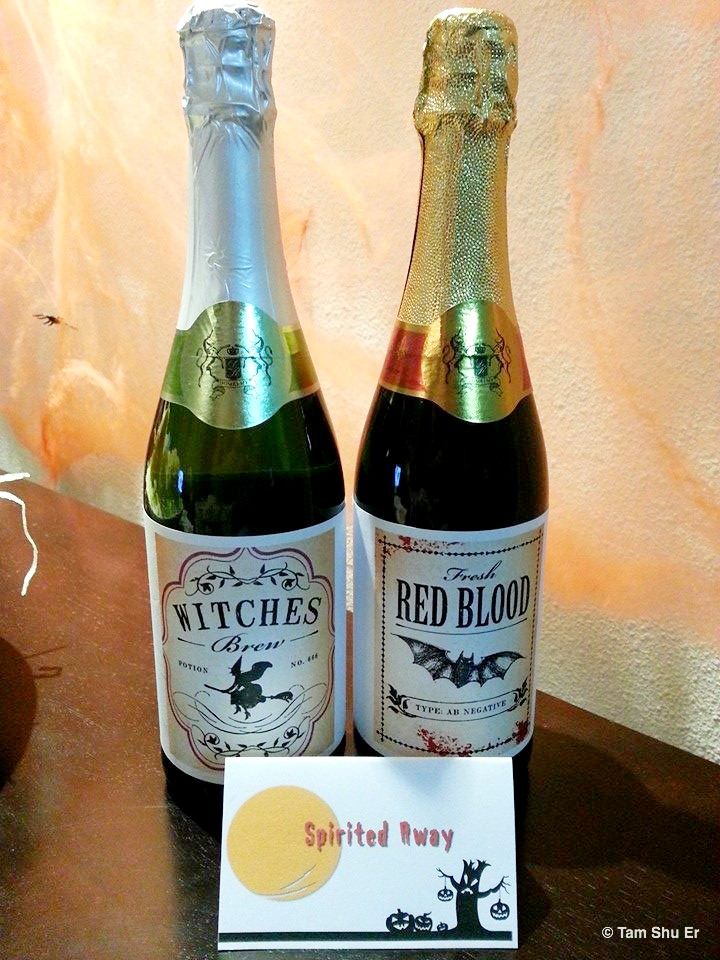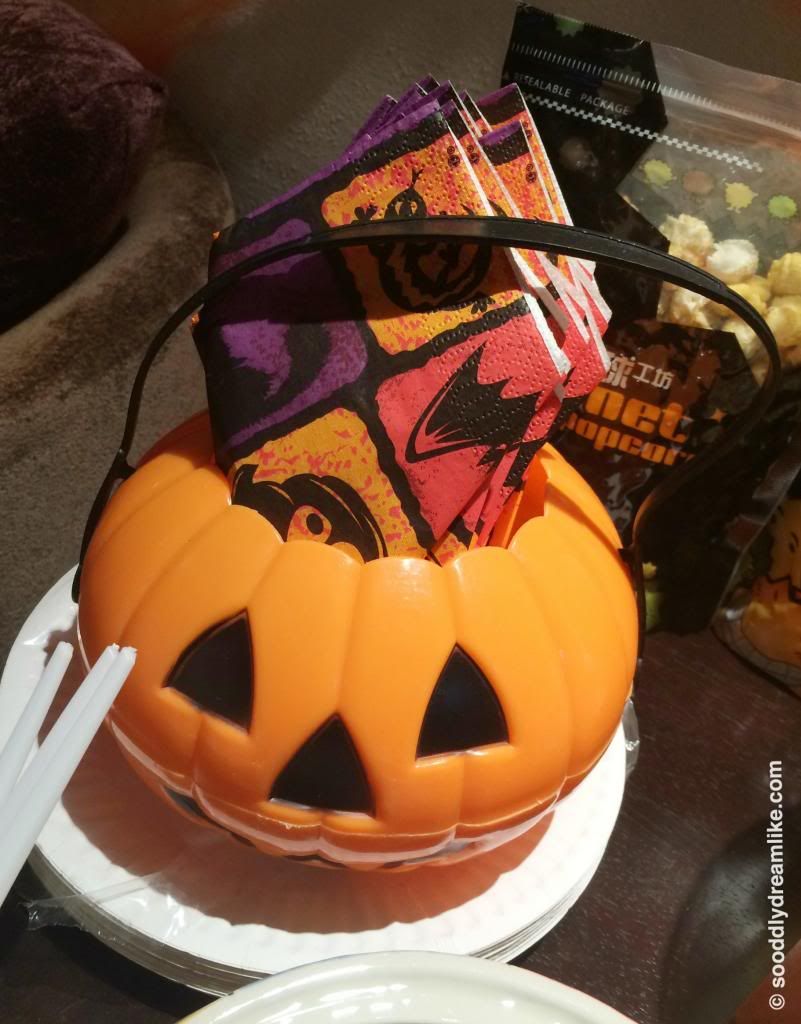 The food table looked really good after setting up!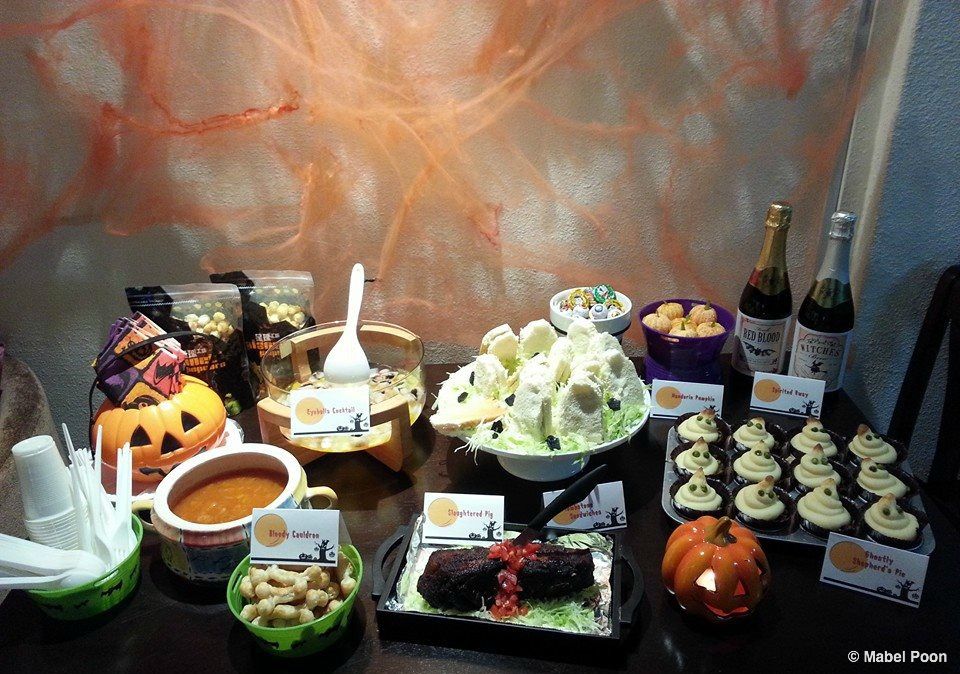 Out of everything, Joy loved the sheperd's pie most. She  kissed it, took a huge first bite of it and asked for it a few times during the party.
Fun
Toys for all, big and small.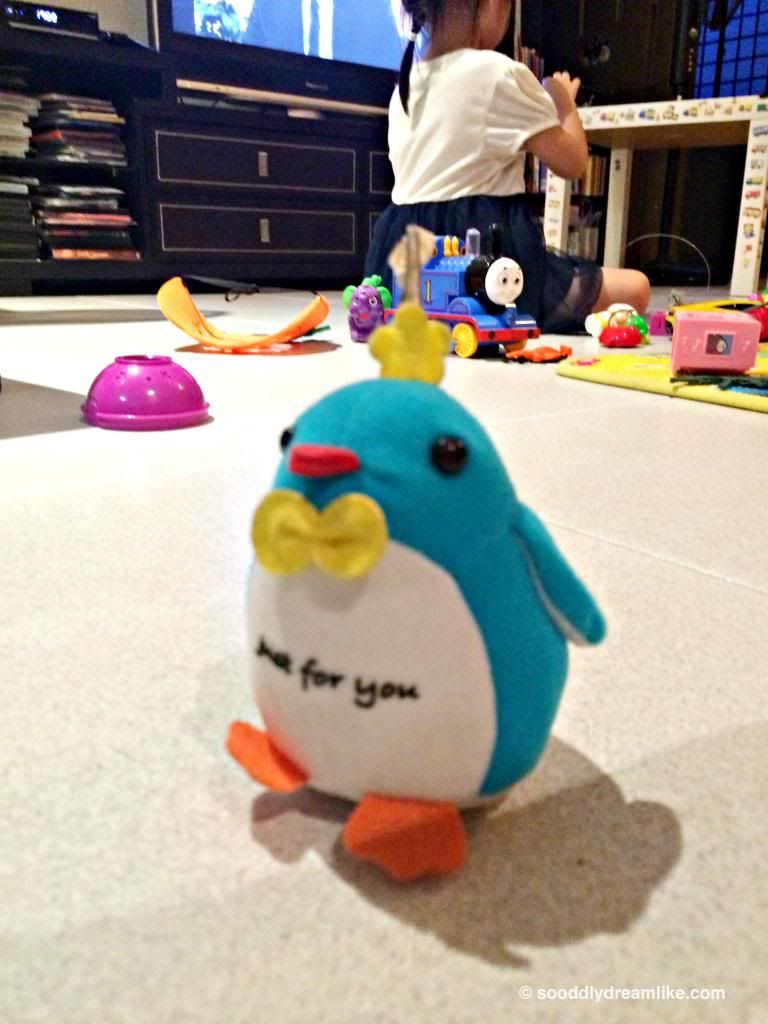 Joy takes some time to warm up to new faces. Although she really wanted to join in, she stuck to me most of the time initially.
While the rest of the children were running around after dinner, Joy spotted what she really love most now. A bike! She looked at it so longingly for some time before she asked if she could go on it.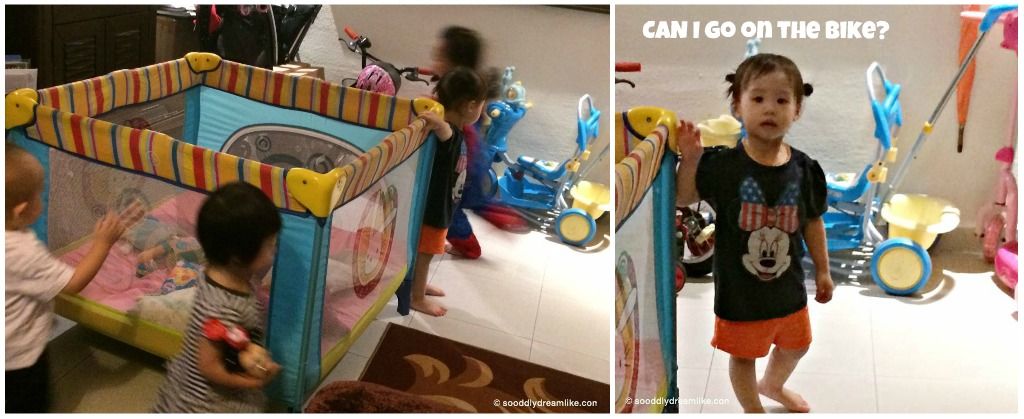 When she did, it was uber cute (#biasmom).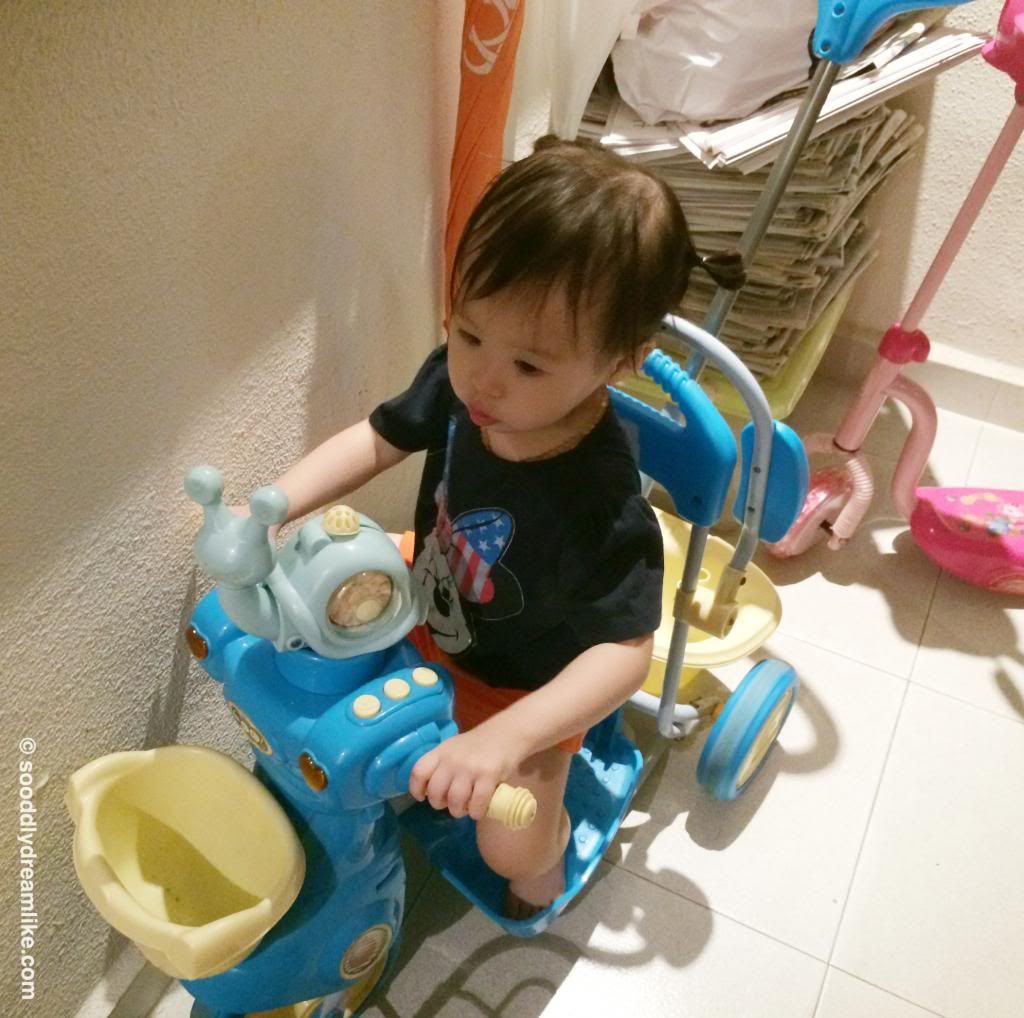 We took lots of photographs but non organised (haha!).
The little girl and I. Max love her expressions.
The Goodies!
There were three sets of goodie bags but I only have pictures of one, made by the host. The host picked twigs and wrote each child's name in gold pen. The goodie bags are different and age appropriate, she put in so much creativity and effort into it!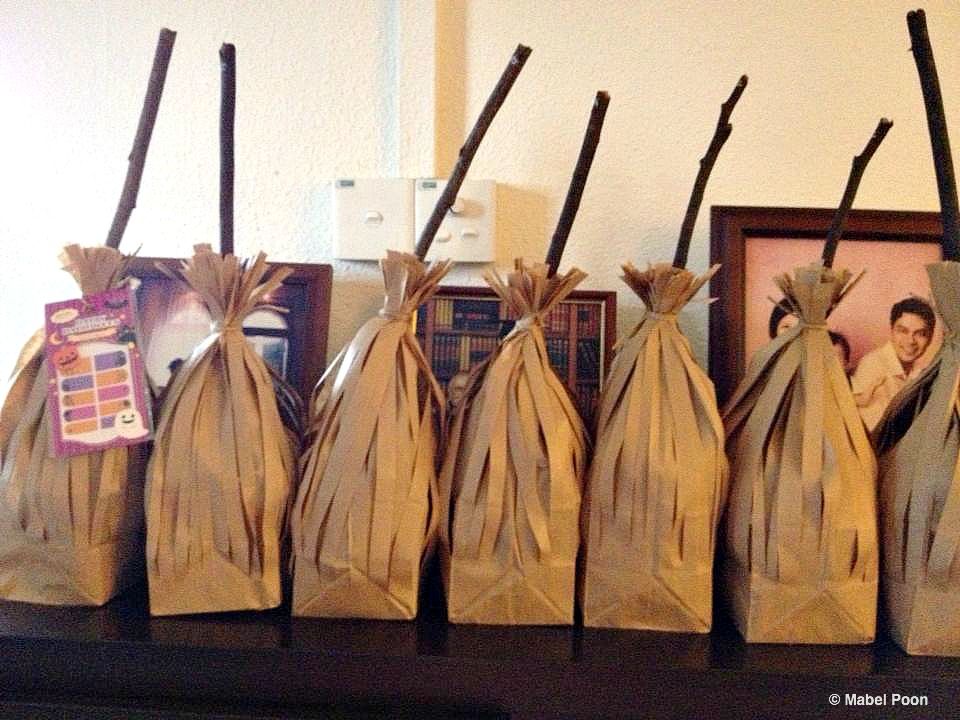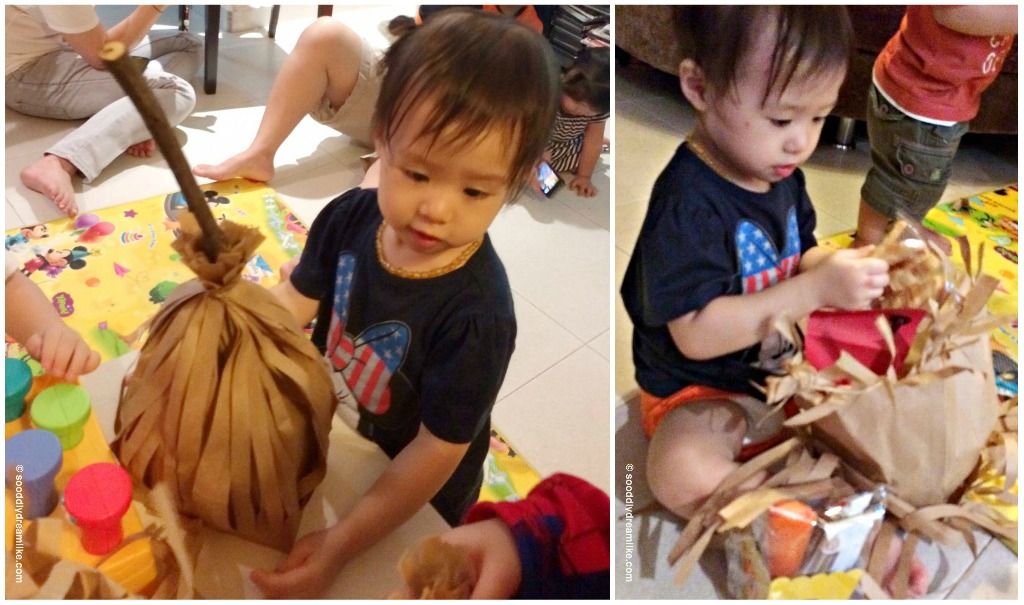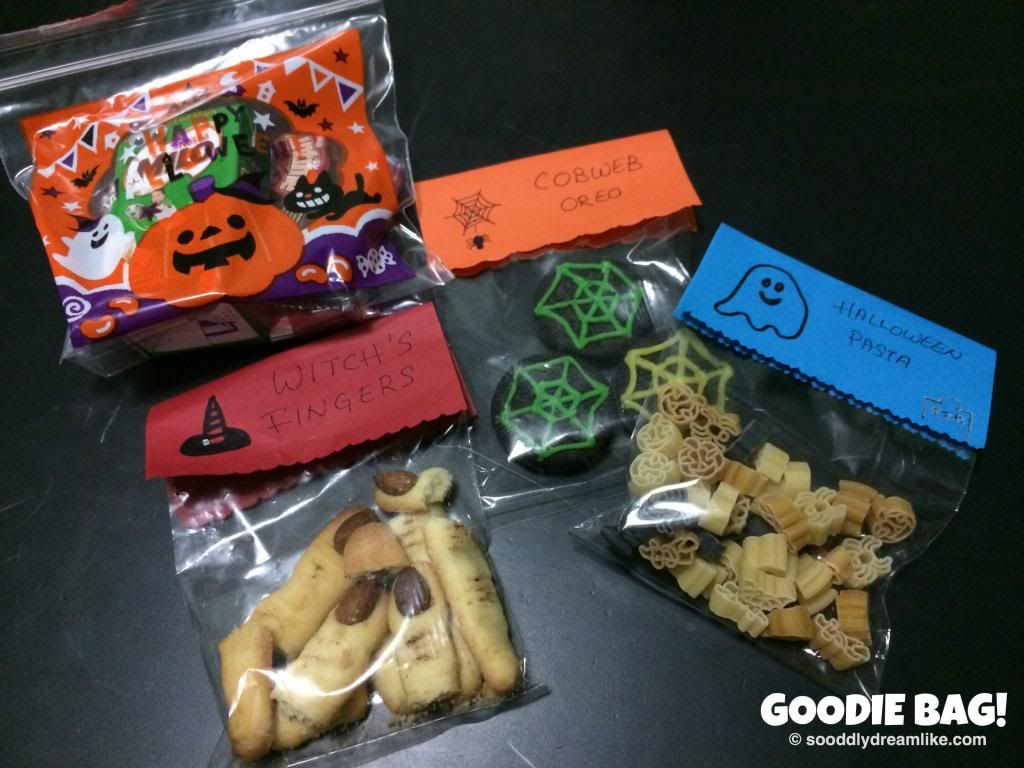 The party was a real treat and we had a great time, can't wait for next year!
How did your halloween go?
******
If you liked this post, do connect with me on your preferred platform, keep in touch!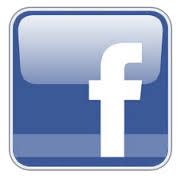 Facebook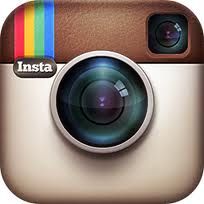 Instagram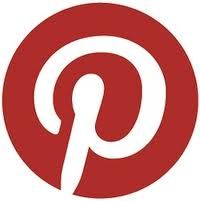 Pinterest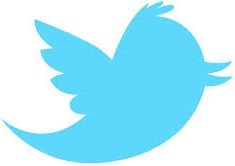 Twitter