I was invited to DJ Violet Fenying's Birthday Party together with my friends – Mabel, Irene, Cherie of the M.I.C.E. What's more? By a stroke of luck, I got to host the party together with Irene! Well I never and, I really didn't know what to expect.
Sakura International Buffet Restaurant at Yio Chu Kang Stadium was closed to public for Fenying's party and it was parked to the brim when the party was in progress, so much so we had to gently suggest table sharing when more guests started pouring in. How's that for a turnout!
Fenying has the support of many awesome sponsors and because of that each attendee received a goodie bag that is worth more than $400 (what's in the goodie bag).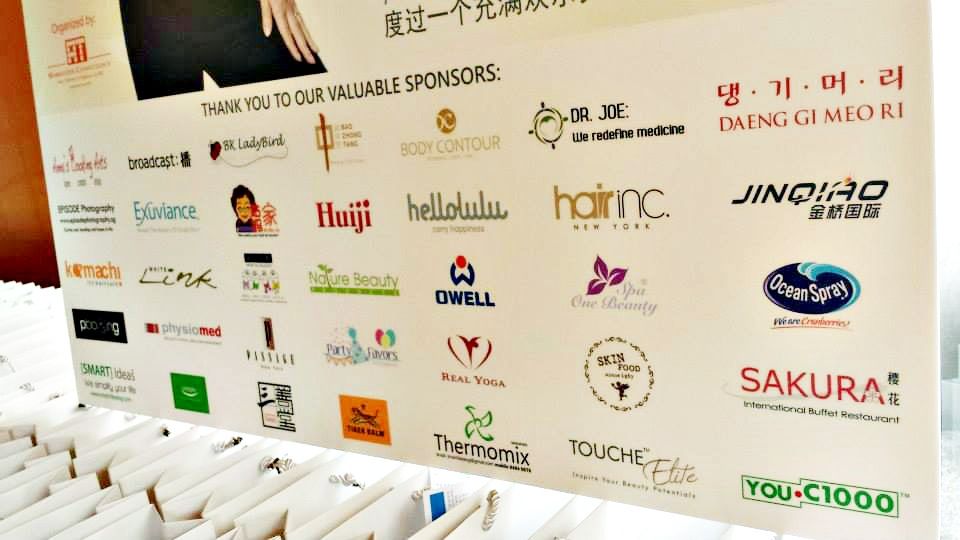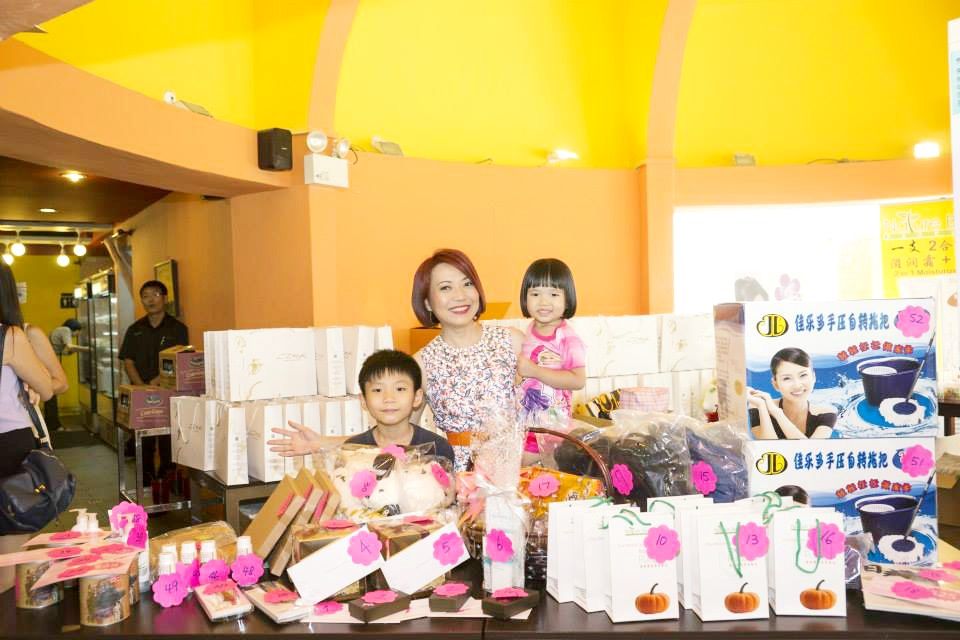 Part of our "job" was to understand more about Sakura's food from the Chief. If you know me, when I see food it's hard for me to contain myself. Irene did a super good job at introducing each item with the Chief as we go along.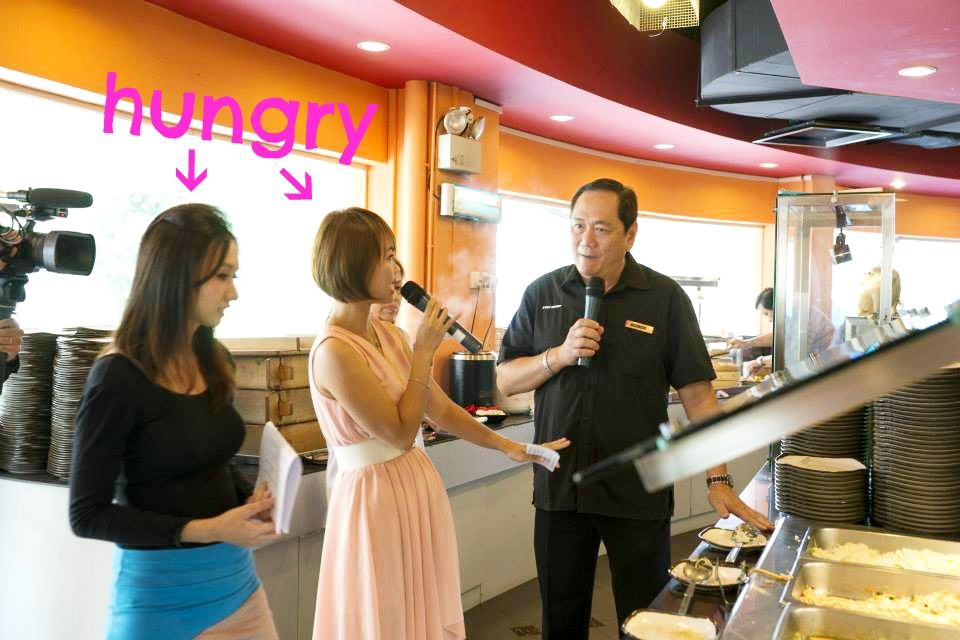 I didn't eat everything because I was nursing a sore throat (I lost my voice right after the event!), I'll let you in on what's good amongst those I did try: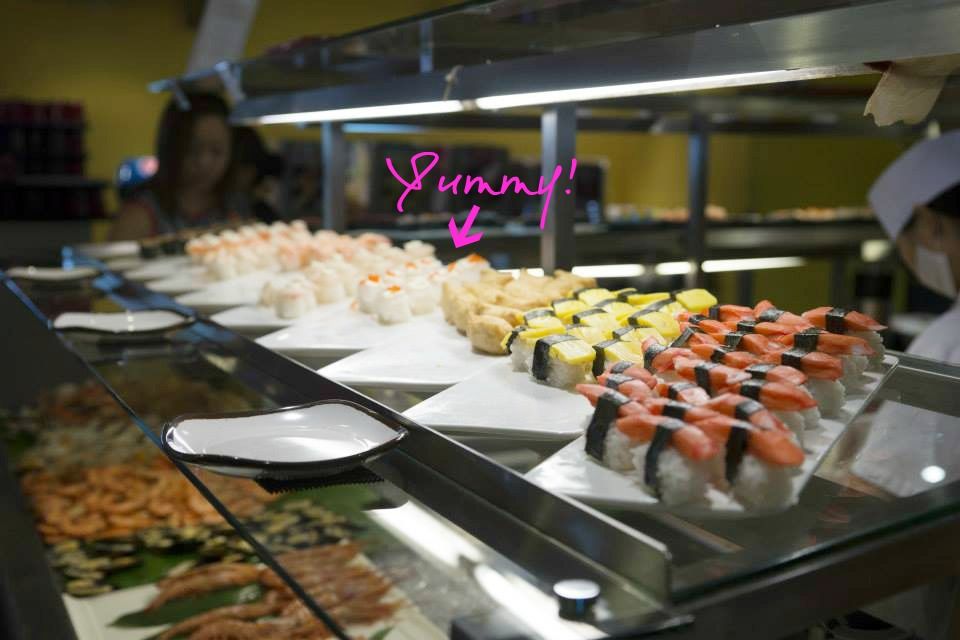 Very shortly after we completed the food trail (haha), Fenying arrived stylishly driven by a luxury car!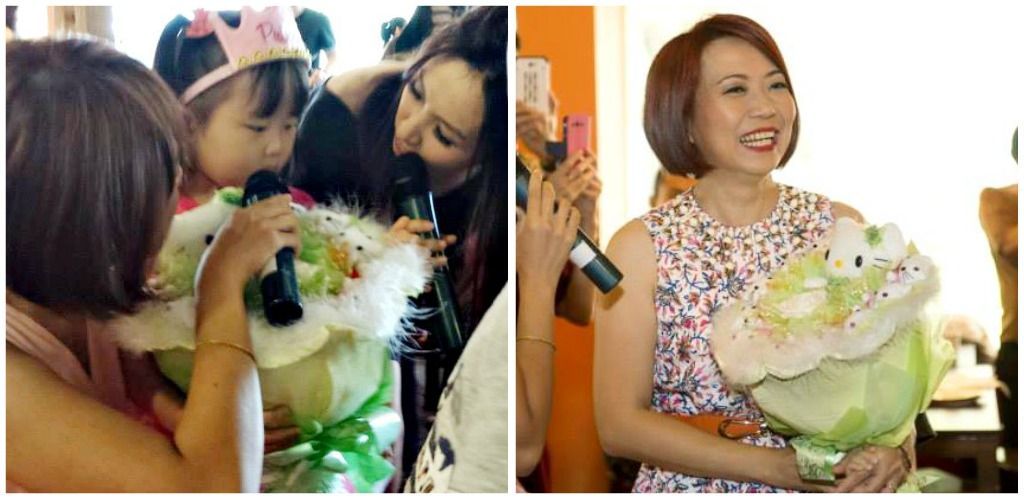 While Fenying took her lunch, sitting amongst her fan club family, Irene and I hosted a series of games. I was amazed with the warmth and responsiveness of DJ Fenying's fans. They were a great crowd to work and we had a lot of fun interacting with them.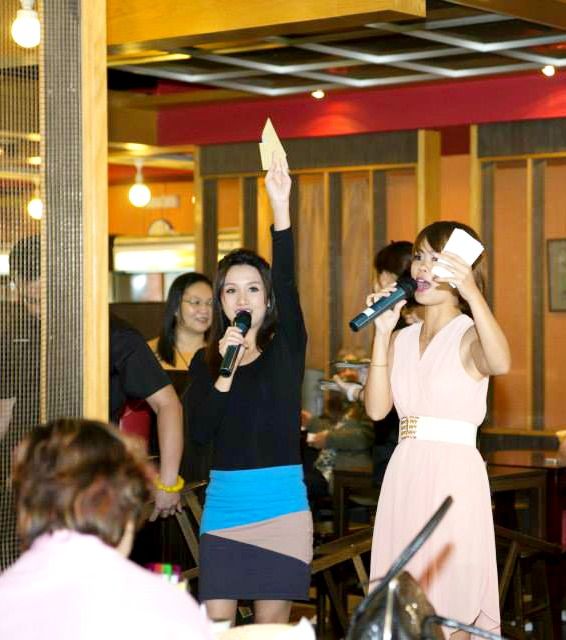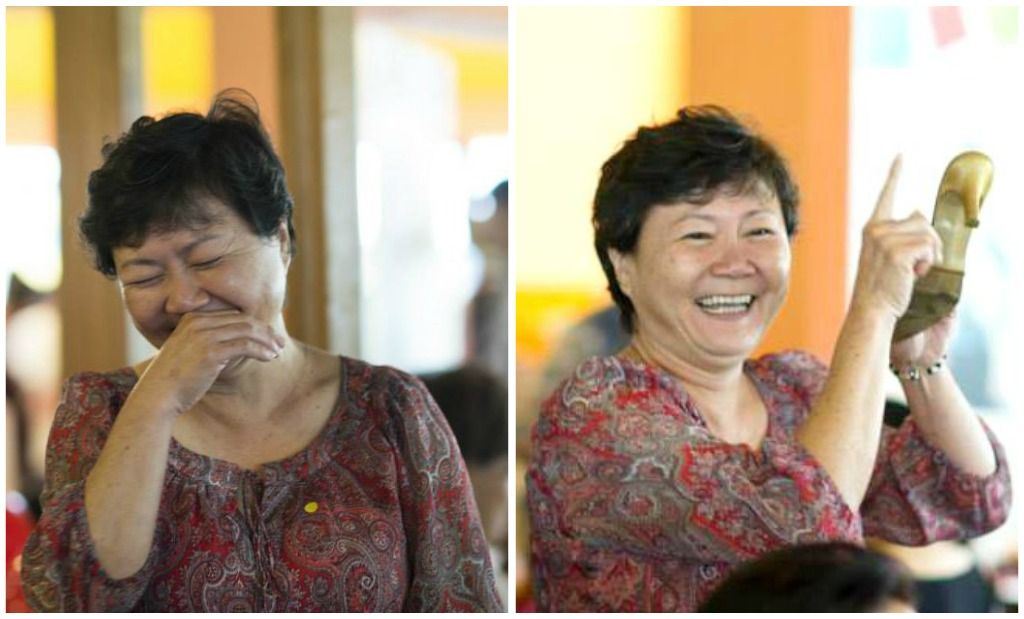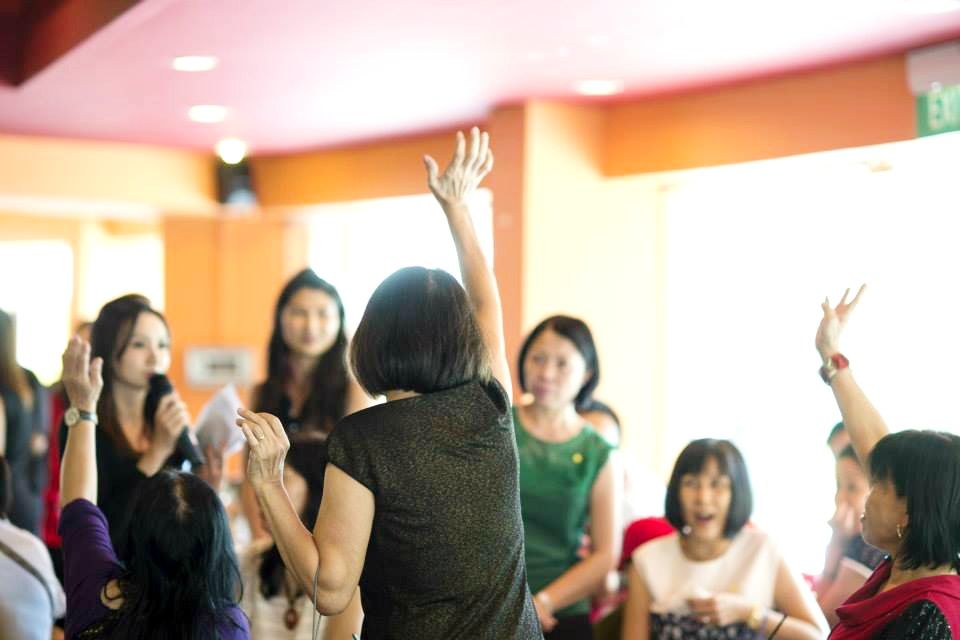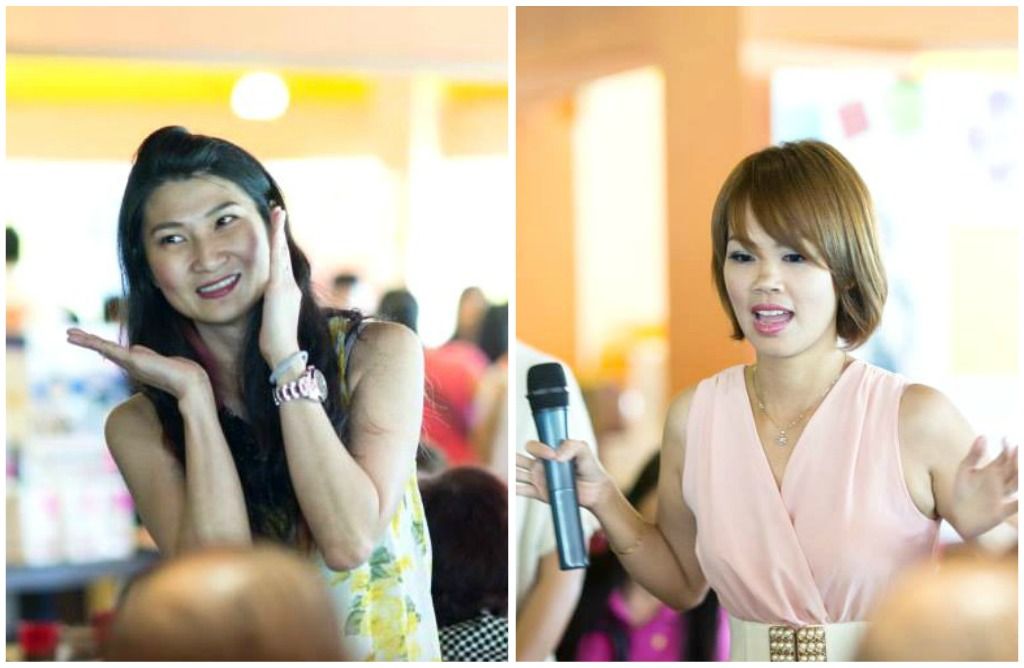 Everyone was in high spirits by the time we got to the cake celebration!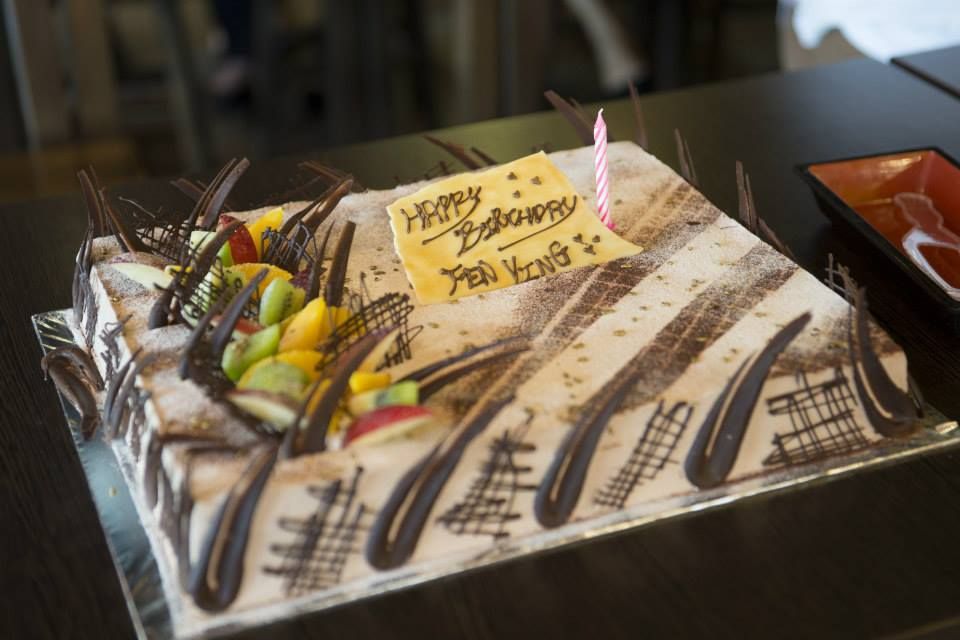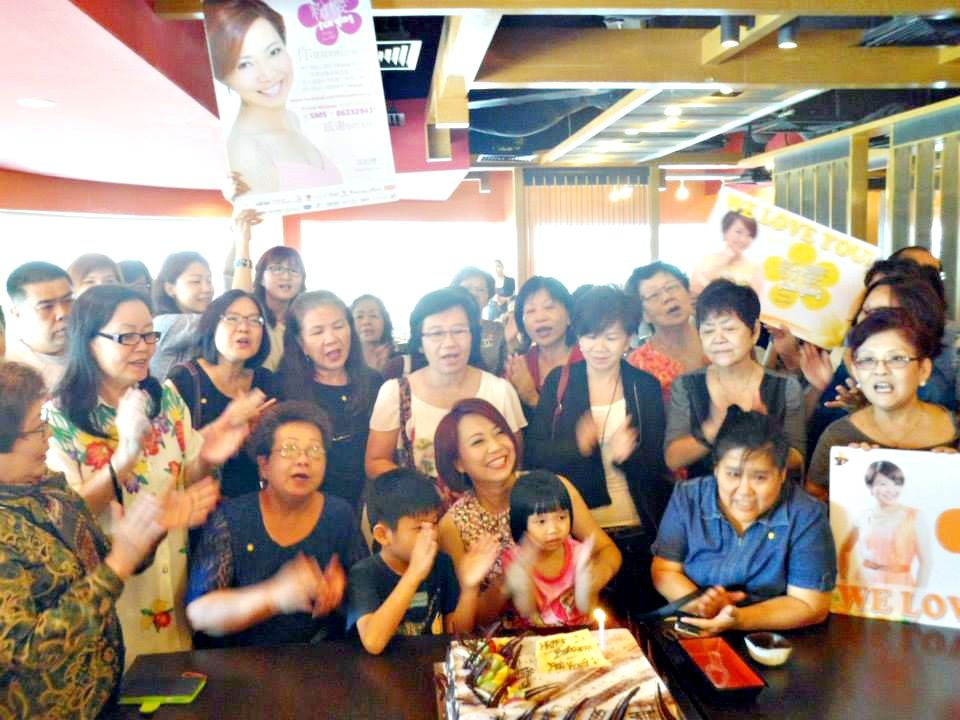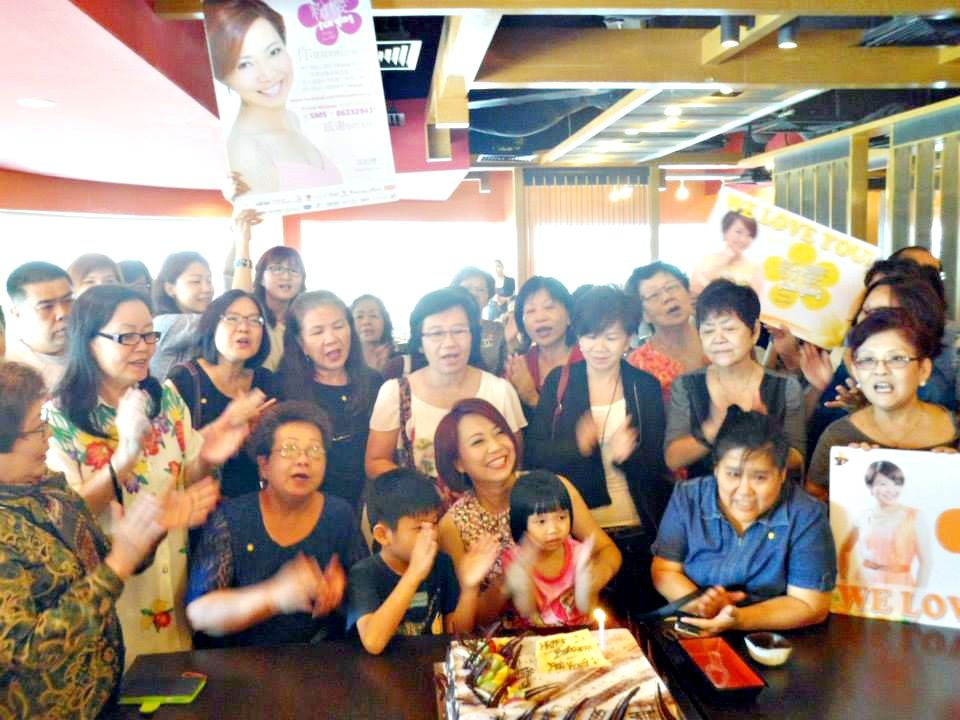 By the end of the celebration, I was a little in awe of Fenying. I mean, (I imagine that) she reaches out to everyone through airwaves and sees them at event and celebrations like this which lasts but for a few hours but her ability to remember them by names and be so chummy with each is amazing. Her hosting is something I admire too, especially how she manages situations and greets everyone with an easy smile.
Happy Birthday to you Fenying, thanks for having us!
Full Disclosure: We were invited to this event by AT Marketing Consultancy and received a small fee for transport as well as complimentary dining. No further compensation were given, and all opinions are my own. All images without watermark are official event photographs taken by Episode Photography and Fenying Family Fan Club.
******
When life gets busy, I keep simple records of our daily life on my Dayre. I also use Instagram and update my Facebook Page pretty often. To keep all sorts of ideas, I pin them to my Pinterest. If you enjoyed reading this post, connect with me on the various platforms I'm on and you won't miss an update!