I am a total control freak when it comes to paperwork, my ex-bosses sometimes joke about how I manage our workflow, paperwork and filing purely for pleasure. My focus for spring cleaning last year was all on our severely neglected paperwork organisation (more on why it's the most important bit in another post) How bad can it be?
Here you go: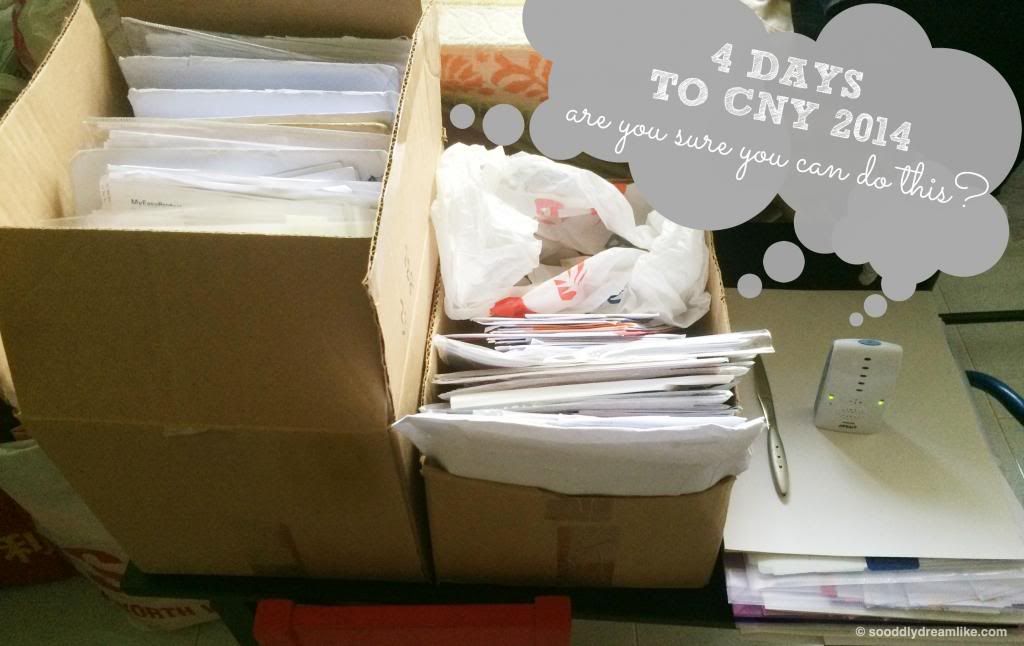 I spent about 4 days sorting, categorising and eventually filing them on and off, but the results were immensely satisfying: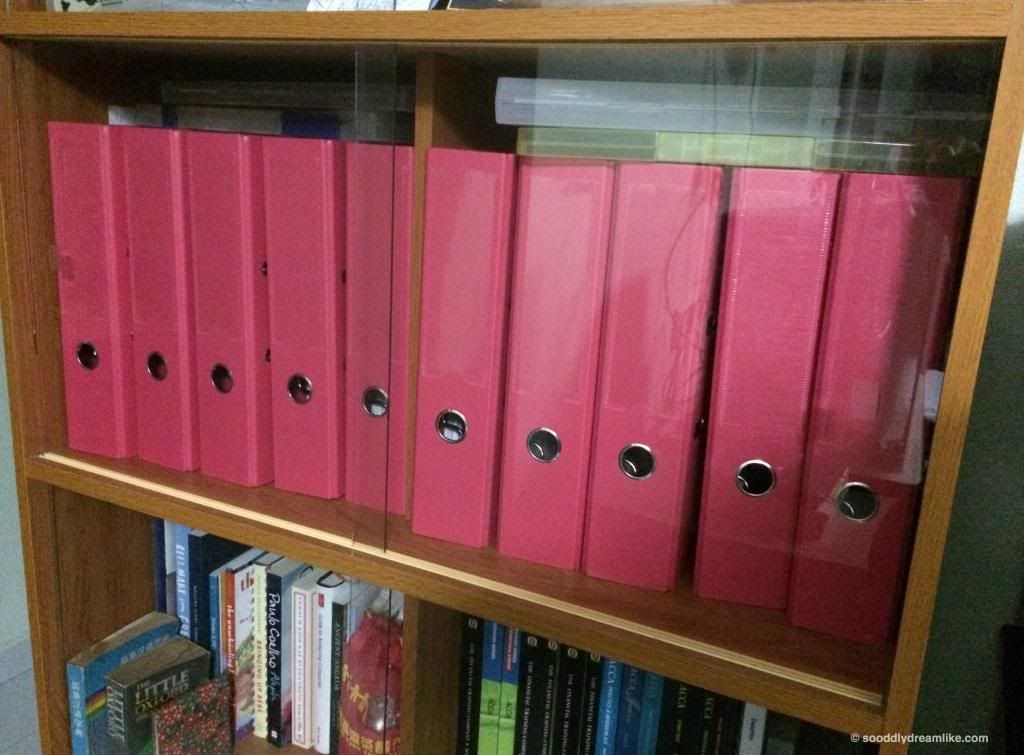 Now I have a place to file anything we want to keep for records. Every piece of paper, receipt, name card, mail, bill and even warranties and manuals for our inventory. Anything at all. Plus, I can locate them anytime I want, easily!
Of course, I'll share!
However, before I start, here are two things you must remember NOT to do:
(A) DO NOT buy stationary like files and dividers before your paperwork is organised, not until Step 4 at least.
(B) DO NOT read your letters in detail, ponder over them and act on them in the middle of filing.
Ready?
Lets go!
Step 1: Gather all of your paperwork in one place
Paperwork in this case is defined as "anything that resembles paper for filing and anything that is stuck in between, including receipts, stationary and magazines. Whatever." All of them, exhaustively, so that you are working on the totality of your paperwork.
Step 2: Sieve out the real paperwork
Take out stationary (note pads, empty envelops, calendars) and magazines (resist the urge to read them!) and put them aside. I put mine into a paper box I got from online shopping, for handling after the paperwork is settled.
Step 3: Categorize
Get a paper box, the kind that can contain A4 size paper (mine is a huge one which came with my online shopping) and start going through your pile of paperwork, one piece at a time.
As you go along, categorise and divide them by marking with makeshift dividers that are stiff enough (I used old drawing paper, the cardboard backs of writing paper blocks are good too) to allow you to easily see the divide between categories, better if it is colored, mine is not and I had a little problem here and there locating my categories when needed. You must be able to write on your dividers, so that you can write down and adjust the category name as you go along.
Heres how mine looked like: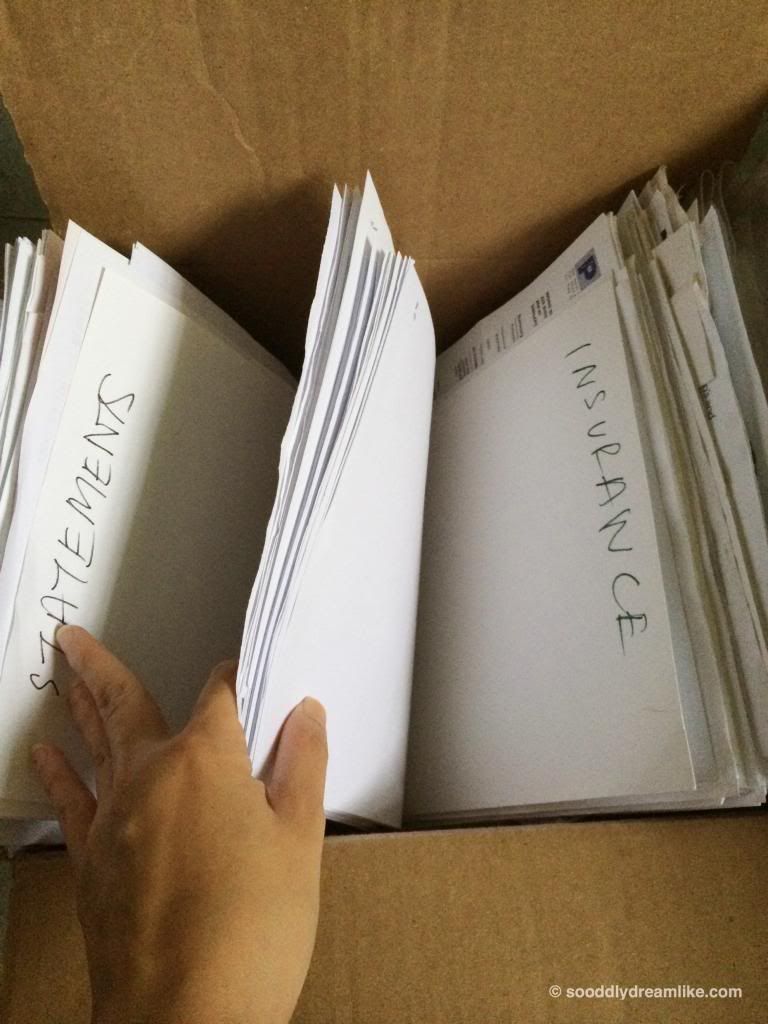 I choose not to arrange them into chronological order at this stage because I want to do the categorising fast as a priority to understand the complete picture about my paperwork. As long as I see something within a category, I do not hesitate to just chuck it right where it's supposed to be categorised and move on.
There should be a category for actionable matters that need urgent attention which you find as you go through your pile. I contain mine in a clear plastic file which I placed right at the front in my box.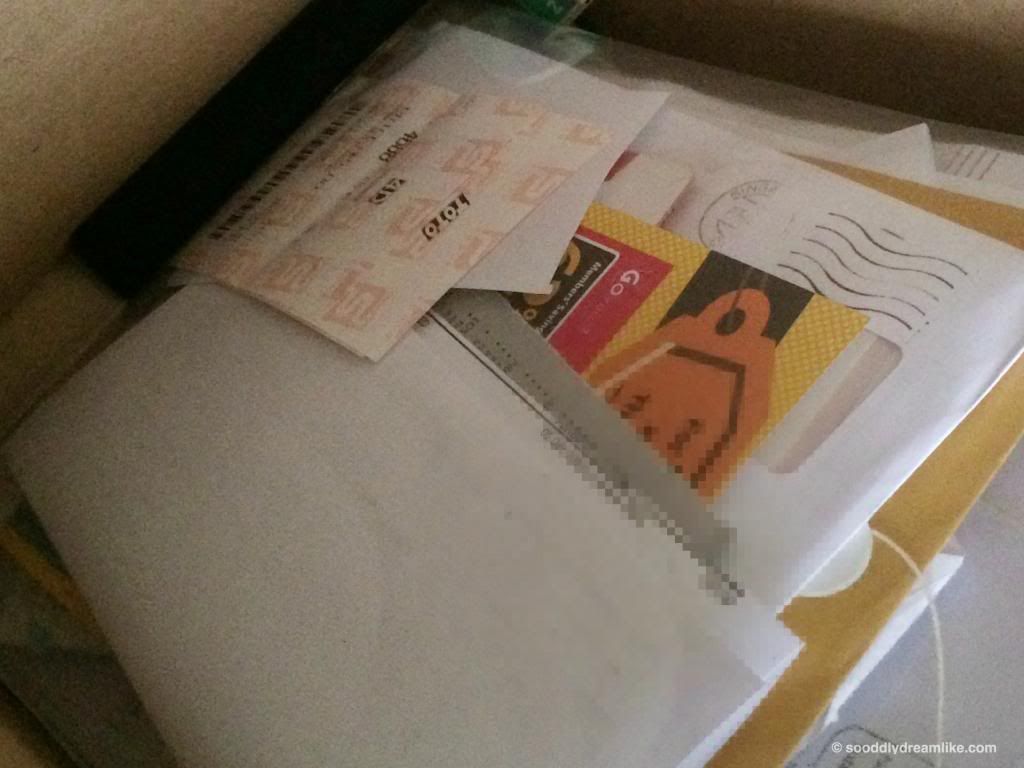 The naming convention of your categories is very important for an effective filing system. Here are mine, for reference:
Household – For household expenses like phone bills, electricity bills etc
Bank – For cash, checking, and credit card accounts
Automobile – For anything relating to our licenses, our car, repair and maintenance, accident records, including automobile insurance.
Travel – For anything we want to retain from our travels, mostly name cards, some easy to lose paper momentos and miscellaneous things.
Insurance – For retirement, life and accident plans
Investments – Self explanatory
Events – For name cards, receipts and documents relating to the events in our lives, like our wedding, birthdays, baby shower
Health – For PD, GP, gynae and dental records, receipts, medical cards etc.
School (for want of a better word) – Right now it contains documents of my registering Joy on waitlist to go into different places.
CPF – Anything related to CPF excluding investments and housing
Professional – For things that relate to our professional profile, skill upgrade, certificates, company letters, payslip, reference letters and IRAS documents etc
Personal – For anything relating to each of us, like Joy's birth cert, our marriage cert, the hub's army stuff
Inventory – For safekeeping warranties and manuals (can be used later when we move, more in a separate post)
Housing – Anything relating to the sale and purchase as well as design and decor of our new home.
By the end of this step, you will know how many files you need to have at the end of the day (i.e. as many as there are categories)!
Step 4: Sort and sub-categorise paperwork according to how you use them

Notice I didn't say sort into chronological order. Think about how the documents and records will be used. For example, insurance, if you have a package of insurance curated from different insurers, what is the most logical way you will look for the necessary information when you need to make a claim (choy! choy! choy!).
Here are some questions you can ask yourself:
1. What are the information I need from this category of paperwork?
2. Will I need to refer to them chronologically?
3. What are the sub-categories that are relevant to each category?
After you're done with step 5, you'll know what kind of and how many dividers you're looking at to organise your paperwork in each file!
Step 5: Get the necessary stationary, file and label!
I am usually environment loving but for this huge clean up, I caved and bought new files which came with dividers, because I want to make sure I have all the motivation I can get to keep this going although, the hubs said that this is an excuse because I have a really easy way to maintain the filling system.
Other stationary I got are: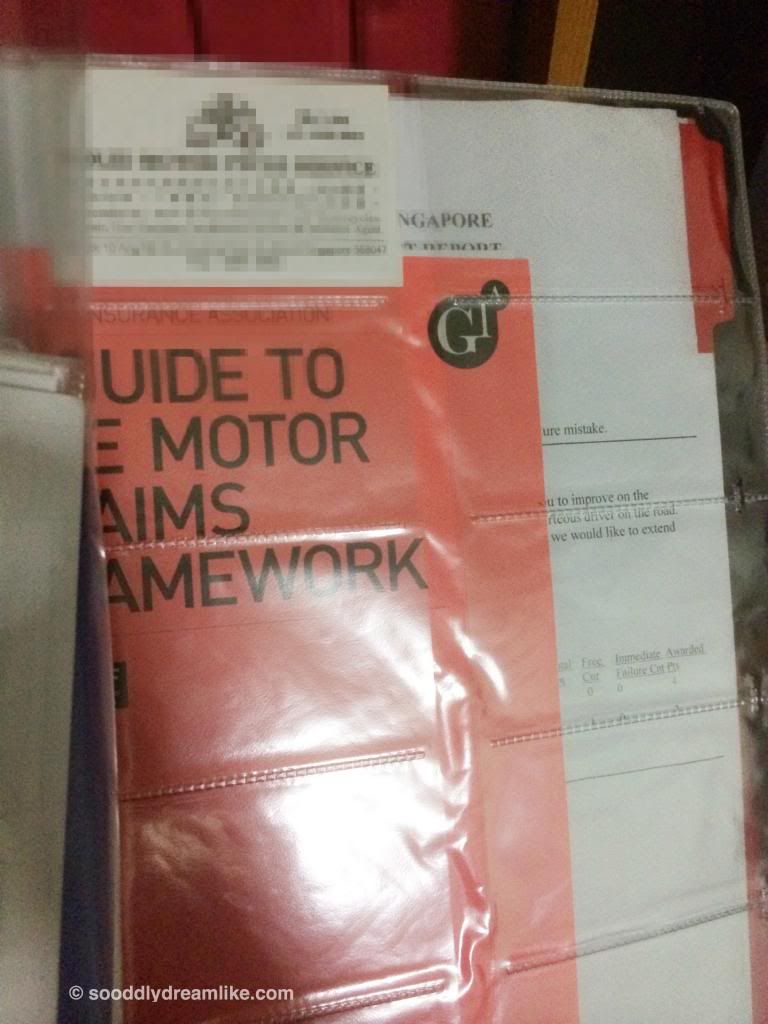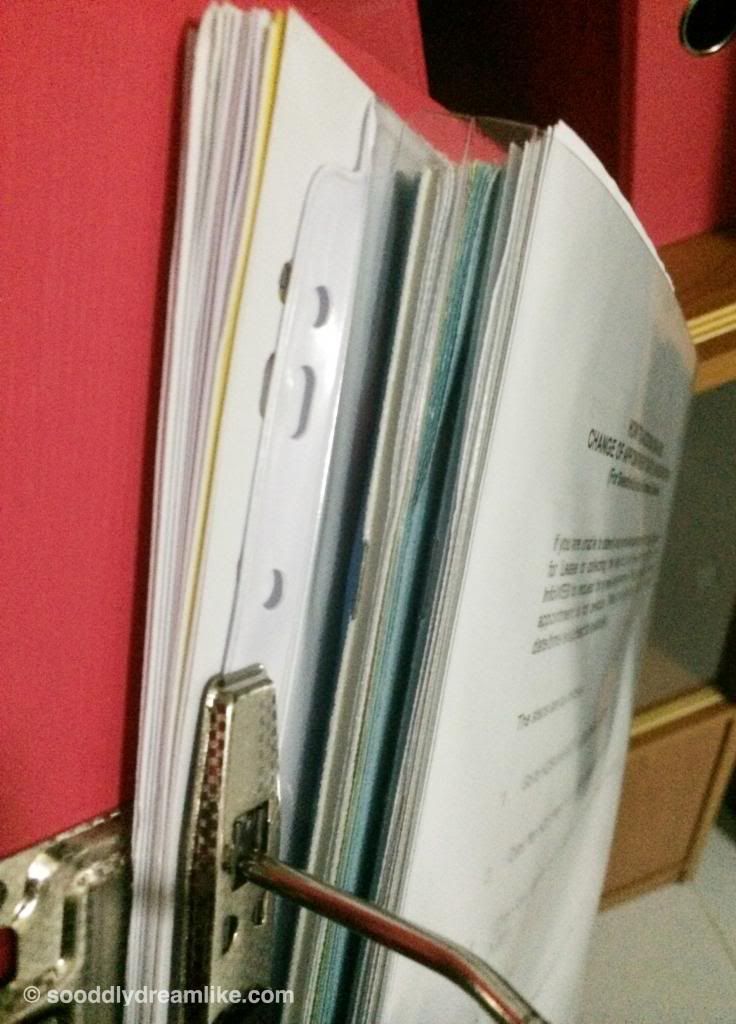 The number of files you buy and type of file you choose is also important to minimise wastage and encourage effective filing. For me, I bought less files than I need now (according to my categories above) because we plan to move to electronic records where it doesn't affect us administratively. I prefer files where there is a handle to lift in order to unlock the rings, as opposed to those where you have to pull apart to open.
You're really done with overhauling your filing system by the end of this step. Not as tough as you imagined!
Summarising my tips for filing and organising paperwork, which I have learnt over the years:
(1) Resist the urge to read and act on your paperwork. That way, you will not be easily distracted, or become demotivated that it seems to be a daunting, tedious task. I took 4 days to completely overhaul my paperwork system, working only when I had the time to in between taking care of Joy, cooking and getting out for grocery shopping or to show her things.
(2) Do not buy stationary like files and dividers before your paperwork is organised, not until Step 4 at least.
(3) As you go along, have your phone / note pad by your side to note down stationary you need to get for organising or things you suddenly remember you have to handle along the way.
Next time, I'll share about how you can maintain your filing system effectively after this overhaul, even if you have neglected to file for 2-3 months. If you neglect to handle paperwork longer than that, you might need to repeat a mini version of this overhaul but it should be pretty painless.
******
******
If you liked this post, do connect with me on your preferred platform, keep in touch!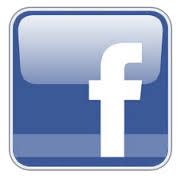 Facebook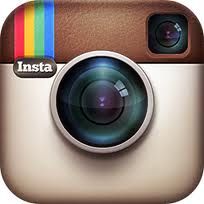 Instagram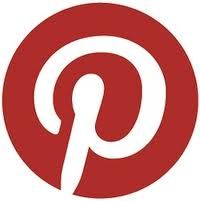 Pinterest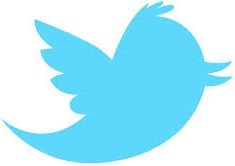 Twitter