We started pretend play with JoyJoy when she was really young, like since the beginning of time. It was not targeted at learning but it's just how Daddy and I are like – we pretend play all the time, for fun.
JoyJoy started to pretend play herself pretty early, probably sometime when she was 11 months old or just slightly earlier.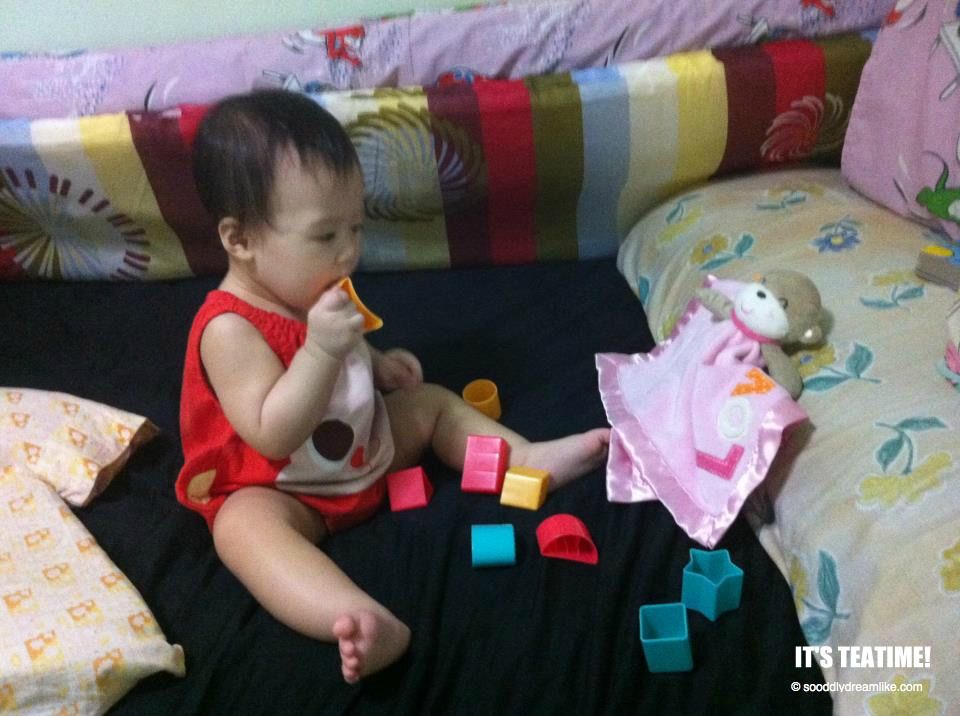 At around 15-16 months old, JoyJoy started to act! Most of the time, she knits her brows in a frown and tells us she's hurting somewhere ("pain pain!" or " 痛痛" ),pretends to cry and then tries to get us to "kiss!" the affected area. Or, she'll pretend that her hands are dirty from eating and insists that we bring her out from the high chair to wash her hands. When she grew older, she acts to try and squirm out of a situation.
More recently, she's started on acting out full scenarios that she's used to seeing, and sometimes, just pretend situations she thought out. This is such a joy! There were so many different funny things she's pretended to be that we were hugging out tummies in laughter pretty often. I started to capture stills of some of these only moments recently, afraid that she would get over this stage all too quickly. Here are some I managed to capture!
Lets have breakfast!
After her morning bath, JoyJoy told me she was pouring milk, drinking milk and washing up on her own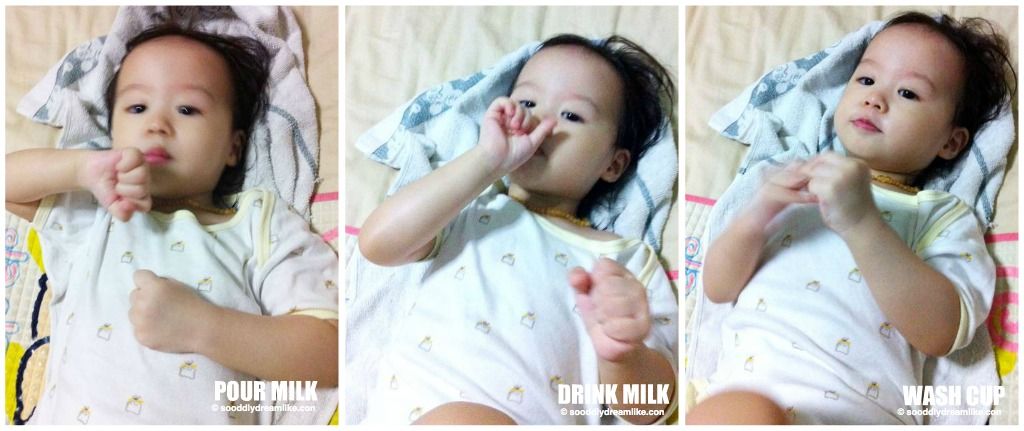 Followed by Shopping!
Right after her breakfast of milk, the little girl was in the mood to buy some shoes!

Marketing and cooking on the Go!
The little girl who used to wail her heart out on car rides no longer does that. Nowadays we go marketing in the car and settle our lunch as we go from point to point! In the pictures below, she shopped for fish, mushrooms, prawns, carrots and broccoli before cooking them for me and then feeding me my lunch.
Riding a bicycle
This little girl loves bicycles! At the Parent's World exhibition, she was pretty well behaved until she saw a booth selling bicycles (oh yes, and the one selling pretty shoes). All of a sudden, she tugged at my hand with all her strength, asking me to bring her to that booth. So it's no surprise, she pretends she has a bicycle and that she transported herself home with it.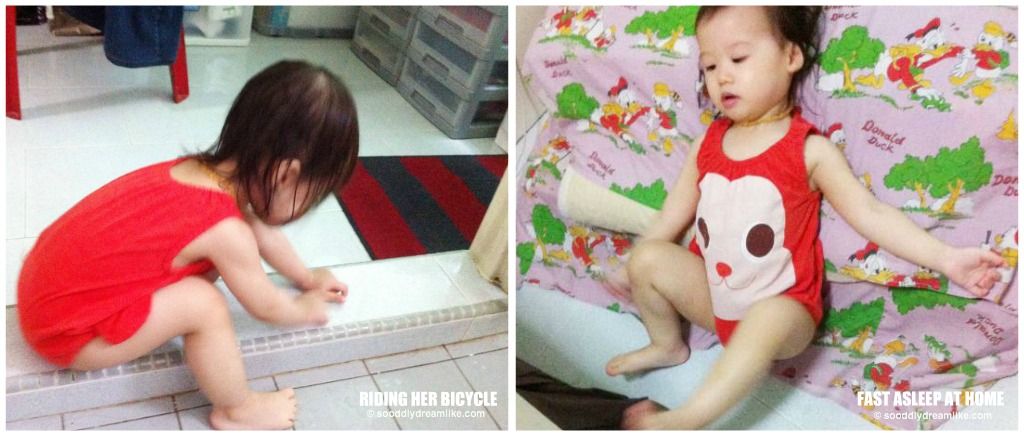 I'm home!
This false wall behind our bed is very often, her "door" to home.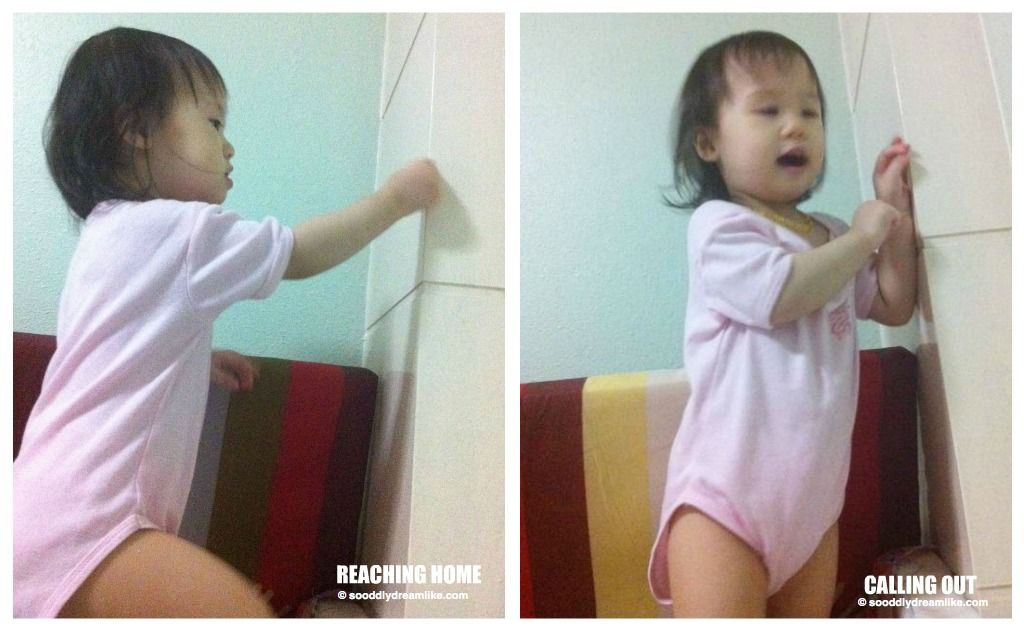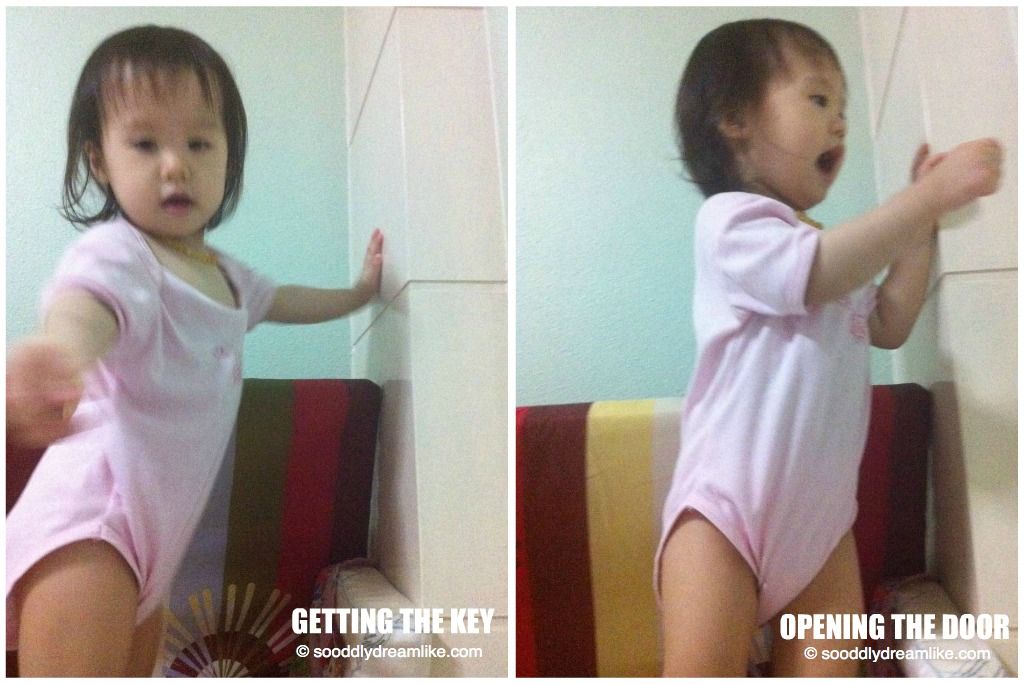 Other scenarios she's acted out includes diaper change for me (yes, she insists that I lie down on the changing mat!), showering her soft toys with tender loving care when they are "hurt", slotting card or a piece of paper at the bum area of her onsie and coming to me to say that she has her "EZlink card" or "money" in her "pocket" and many more.
I later learnt that pretend play is an important development milestone where a child gets to:
(1) Put herself in someone else's shoes. In pretend play, the little ones get to be whoever they imagine themselves to be. How powerful is that!
(2) Communicate, strengthen vocabulary and practise speech. When JoyJoy acts out these imaginative scenarios she almost always does it for an audience. I like how she practises communication skills / speech and learn new words to show us what she intended it to be.
(3) Solve problems and how to make use of existing materials around her for role play. I'm pretty amazed, the little girl can think of a hundred and one use for things around her. When nothing fits what she wants to act out, she gestures with her hands and tells us that what it's supposed to be. Very adorable!
(4) Build confidence and courage. It was difficult at first but I always try my very very best to figure out what she is trying to act out because I saw that she became more and more confident when she realised that she had successfully communicated what she wanted to act out to us and I think, by now, she's realise that the sky's the limit, its ok to act out anything she fancies at all, so long as she's doing it without hurting herself.
We only influence her imaginative play when we want to teach her something, like act out a situation to teach her about safety. All other times, imaginative play, like most other methods we've been using to "teach" the little girl, is child led and pretty effortless for the parents since all we do is to encourage and play along.
I enjoy these imaginative play sessions as much as she does and, if you noticed, I can understand the little girl's world alot more from these play sessions. Like how she perceives things, what she remembers and what she likes. It's eye opening and I'm really loving it!
******
If you liked this post, do connect with me on your preferred platform, keep in touch!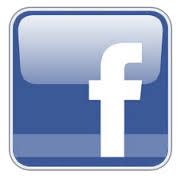 Facebook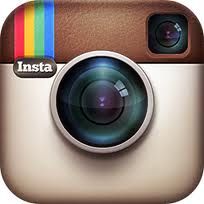 Instagram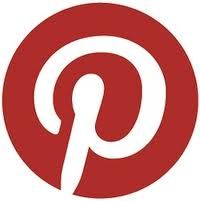 Pinterest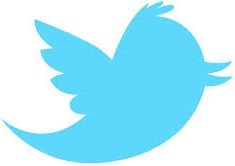 Twitter