The other day, I received an email asking me how I got Joy to rinse her mouth after brushing her teeth. I feel like I'm getting the reputation of being a mom who tricks Joy into doing things but OK! I can show you!
I thought a pictorial answer would be most explanatory.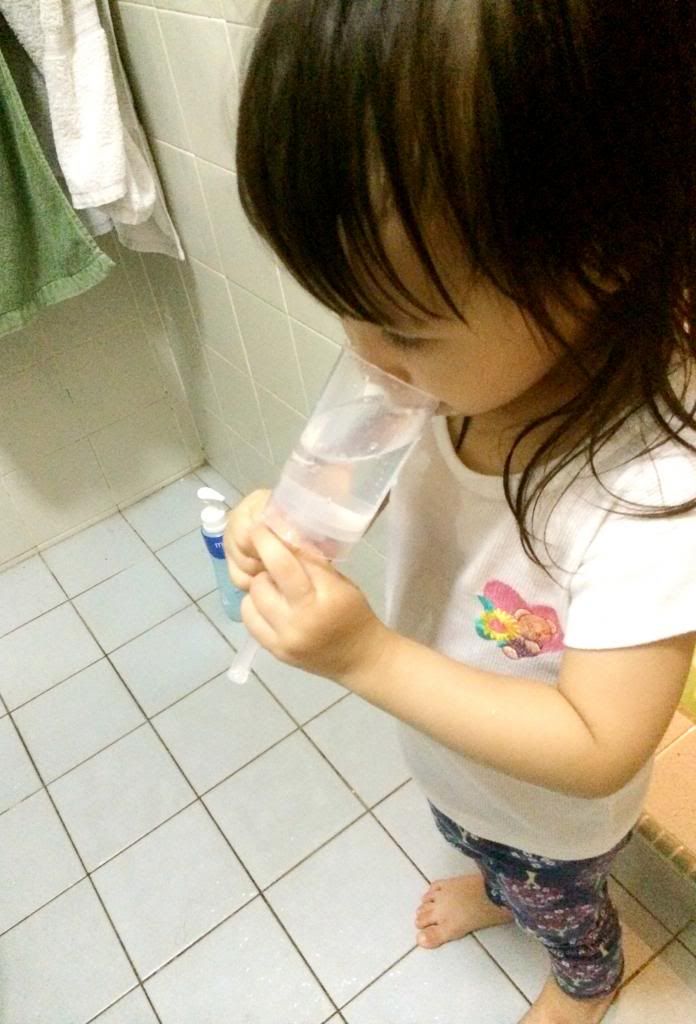 She actually kinda likes rinsing her mouth and she always goes "Ammmmm PUI!!" with a vengeance. The cake pop container only makes it more motivating. Hehe hope this helps!
******
When life gets busy, I keep simple records of our daily life on my Dayre. I also use Instagram and update my Facebook Page pretty often. To keep all sorts of ideas, I pin them to my Pinterest. If you enjoyed reading this post, connect with me on the various platforms I'm on and you won't miss an update!