I wish it was but this is not a sponsored post. I'm writing this for some friends, who have asked me how to remove make up effectively and quickly. It's really simple with the right products and very quick too!
Here goes!
First I have to tell you how much make up I wear typically, when I do doll up. Not a lot on the skin because I don't like to wear a lot but you'll see that I use a lot of products on my eyes.
Bioderma Sensibio H2O Micelle Solution is hands down the best make up remover I have come across so far. It feels just like water, is paraben free and actually, you do not have to rinse your face after using it. I used this to freshen up, as a cleanser during confinement and for situations where I don't get the chance to bathe because you can use it all over your body, not just your face.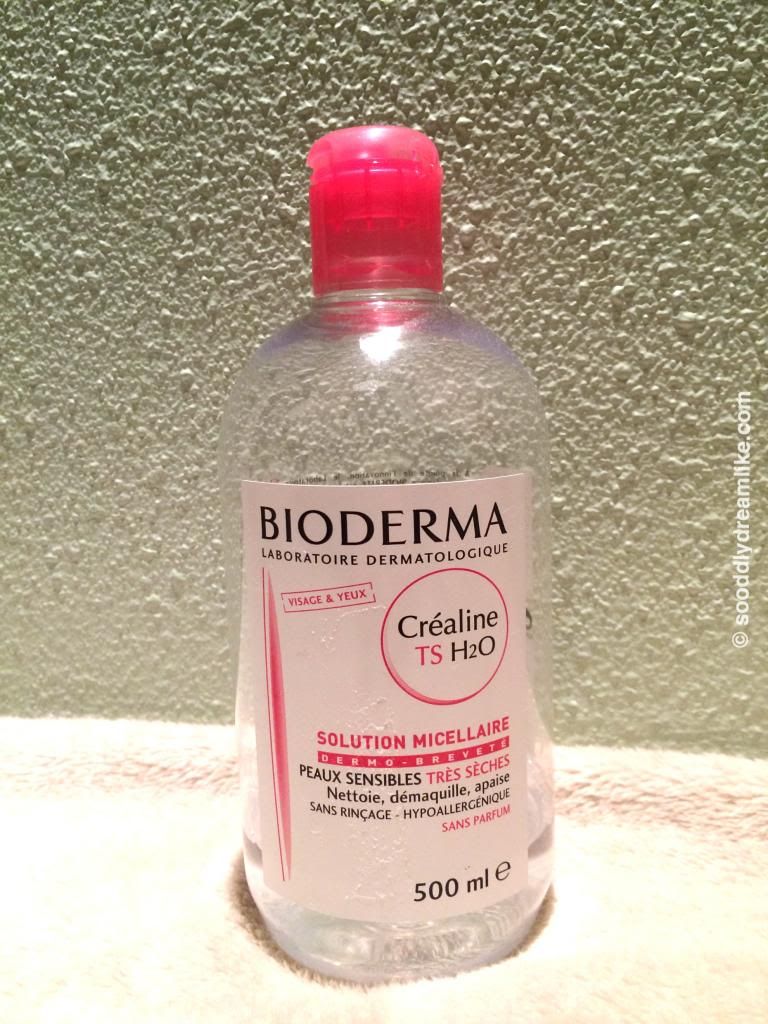 I use the Bioderma Sensibio H2O Micelle Solution together with Watson brand side sealed cotton pads. I don't like the cheap cotton pads that has fibres which come off when you rub it against your skin and I prefer side sealed cotton pads. This one costs $2 for a box, value for money IMO.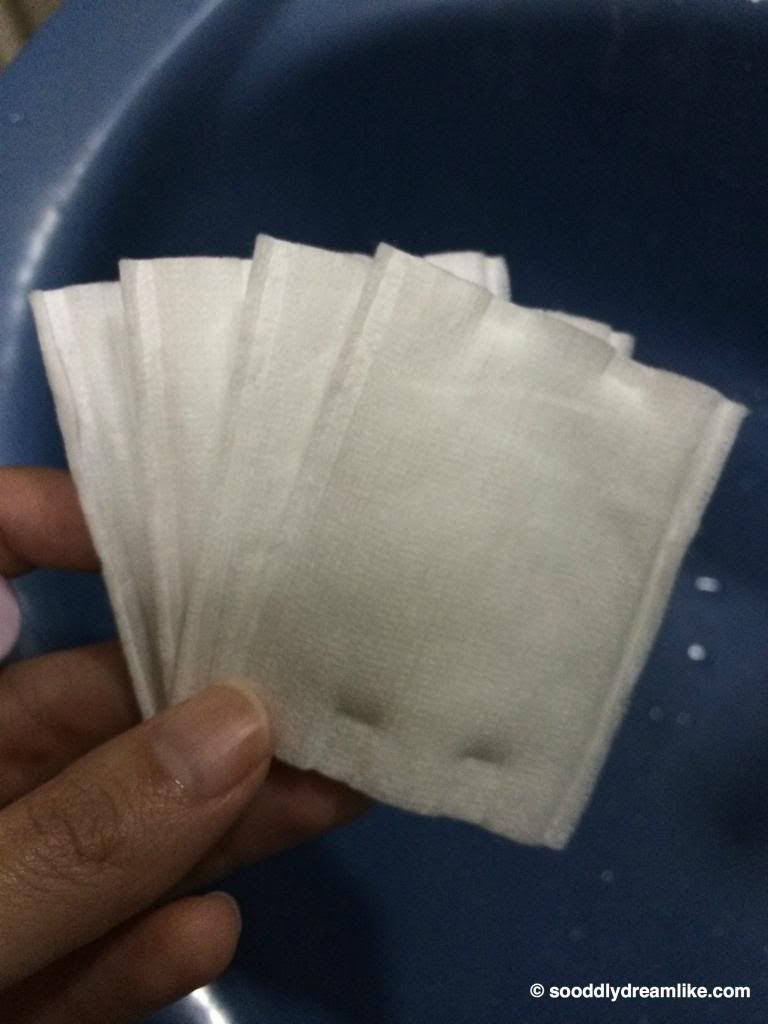 I typically use 3 cotton pads soaked with the Bioderma Sensibio H2O Micelle Solution for removing my day to day make up, which includes sunblock, bb cream, same eyebrows as above and eyeliner. Otherwise, I'm mostly just in sunblock and can do with using just one. I use both sides of the cotton pad for cleaning.
I'll show you how my cotton pads look like after using, a bit gross, but you'll have to see if you want to know how well it works. For each cotton pad, I've adjusted the light level darker, so you can really see how much it removes.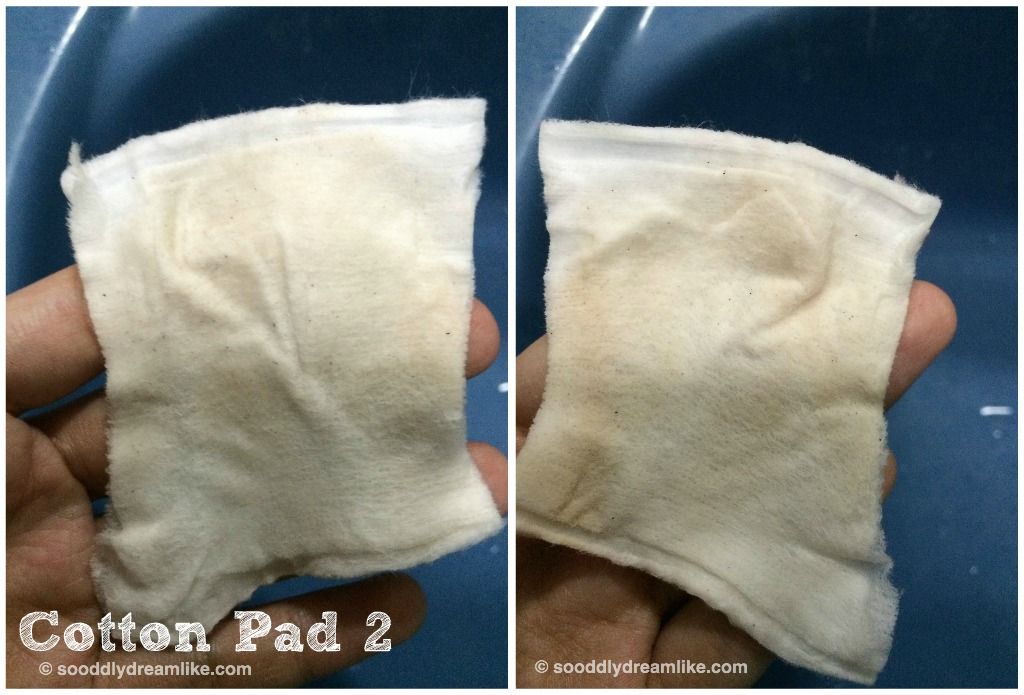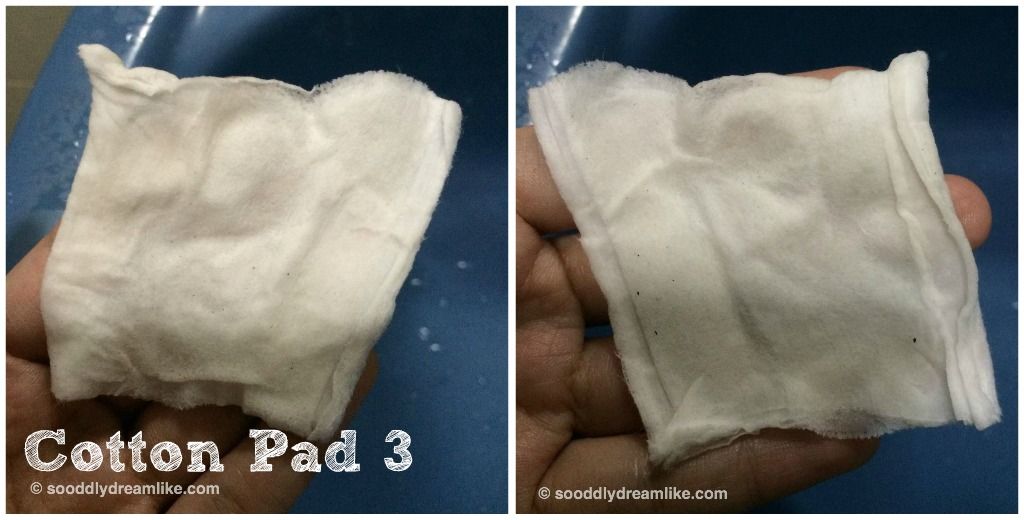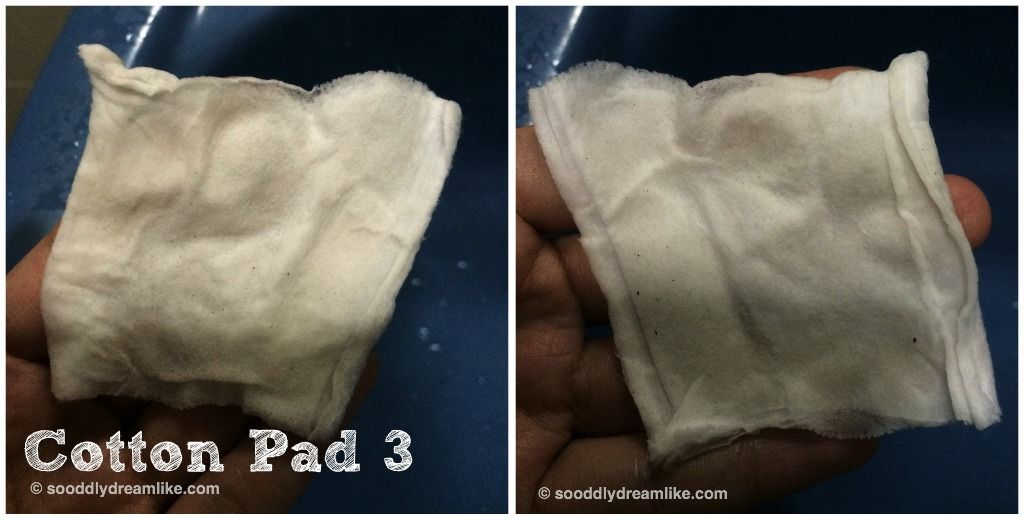 When I wear mascara and lashes, I find that using just the Bioderma Sensibio H2O Micelle Solution is not enough because my mascara is really heavy duty. So I use the Heroine Make Mascara Remover. This, my friends, makes my life so easy. I wish I had discovered it much earlier (like since I started using make up) so that I can prevent the lines I have now under my eye.
Basically you just use it like you're applying mascara, it's oily in texture so it does not drip into your eye and cause irritation. This is how my eyes look like after applying it – I put it on, go do something else and come back to remove everything properly after about 5 minutes.
I use 4 cotton pads when I wear mascaras. Basically, most of my mascara gets removed after using just one side of the cotton pad (drenched with the Bioderma Sensibio H2O Micelle Solution). Wanna see?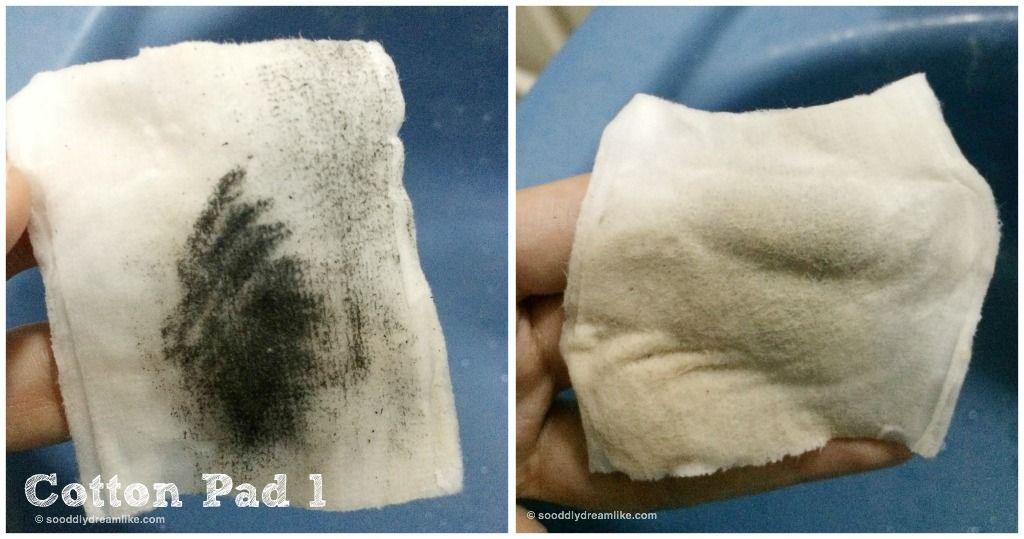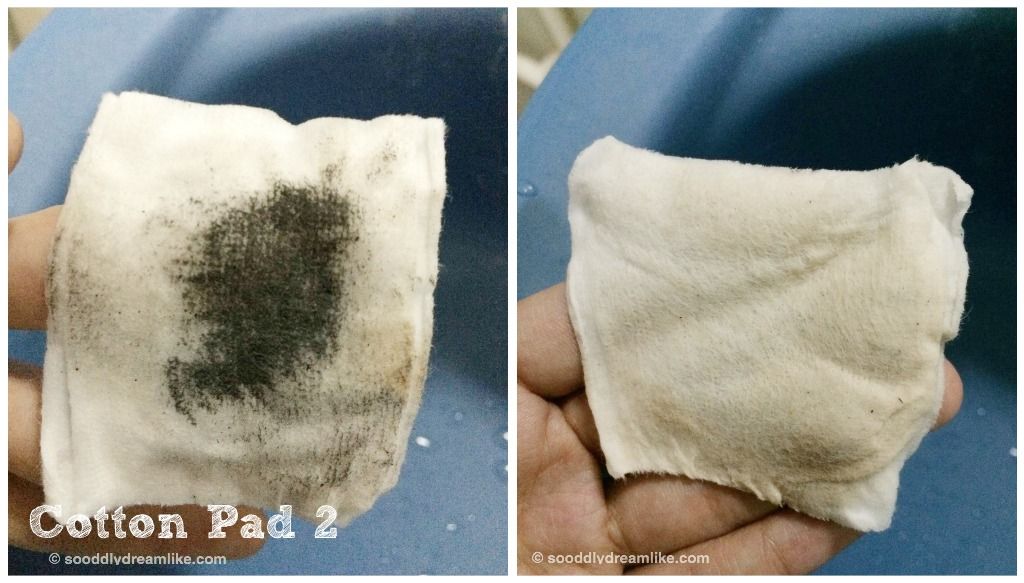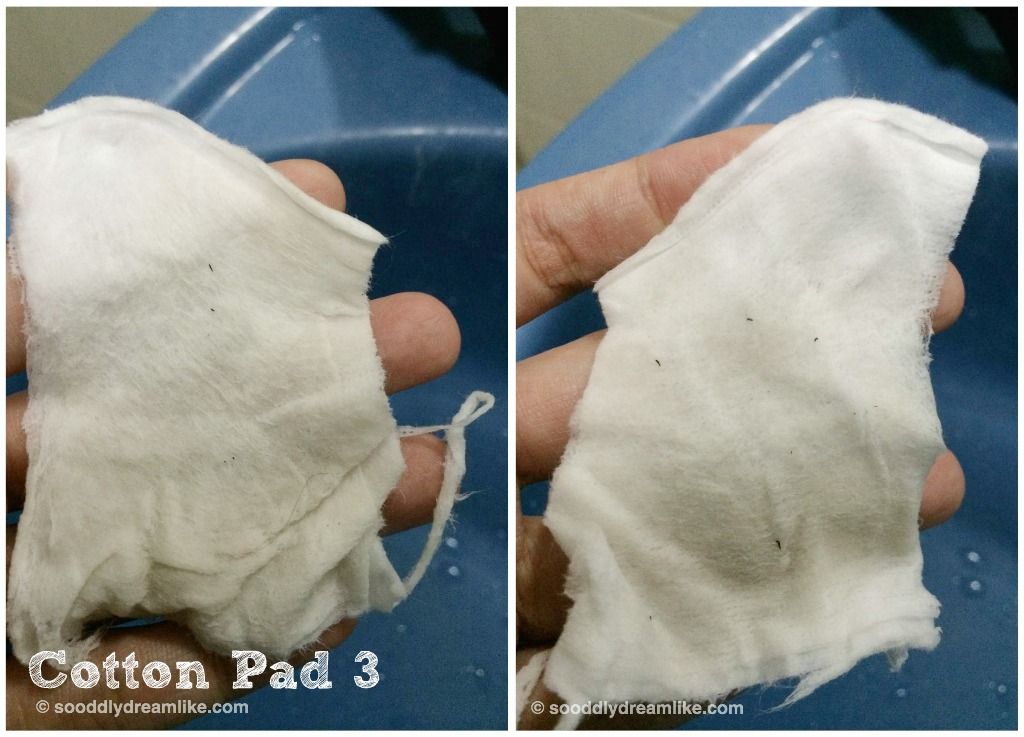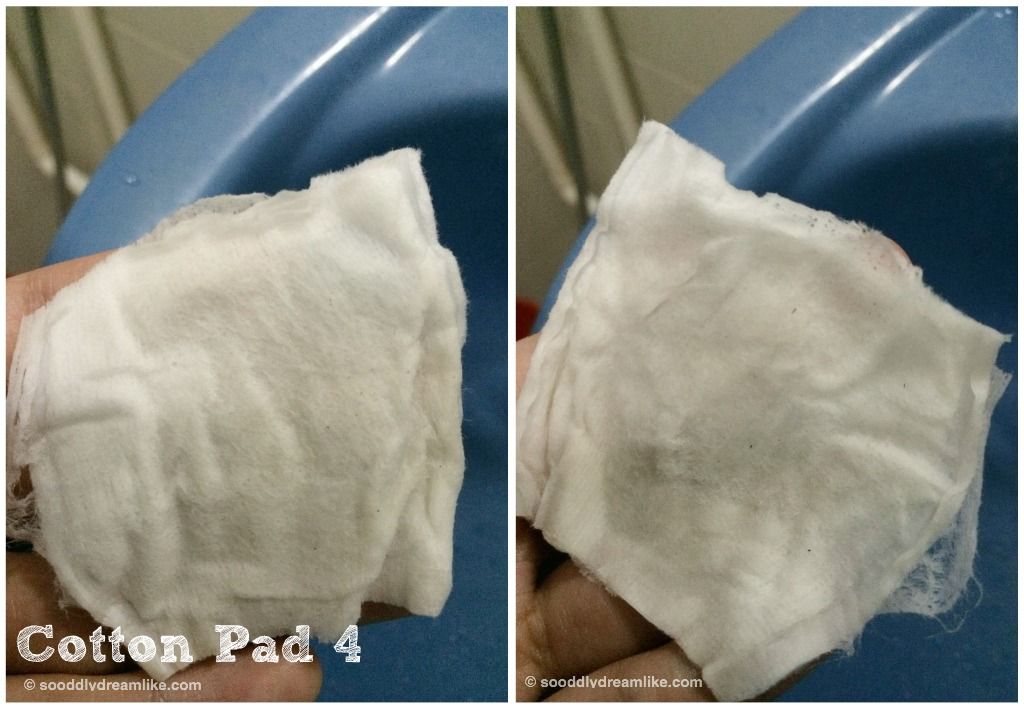 Typically, I use a maximum of 15 minutes (quite sure it's lesser, probably about 10 minutes) to remove heavy duty make up. And now you can too!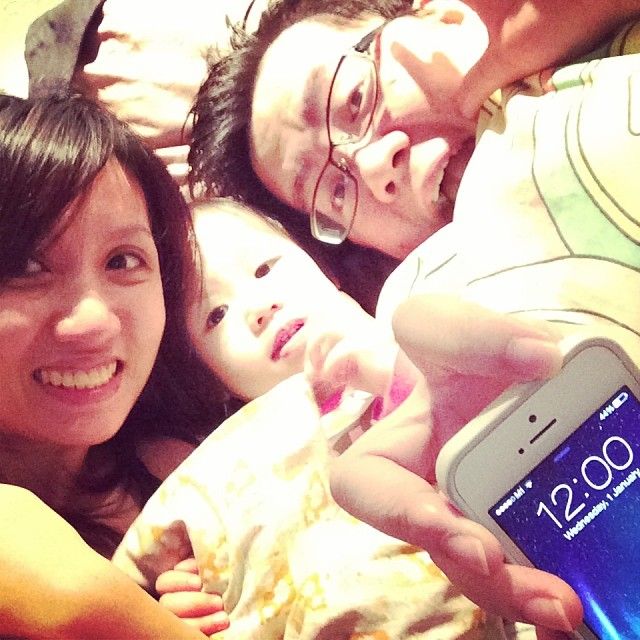 You can also find me here: