Recently, I've been a little hooked on watching Get It Beauty videos on youtube. It's the korean equivalent of 女人我最大, which I'm more familiar with (not that I know which program started first).
This particular video triggered the skincare fanatic in me to try out something new:
I bought this bowl from Daiso. The size fits my face with sufficient room to move around if I need to tilt my head from side to side. Also has a hole for hanging up when I'm not using it.
This is the only natural sparkling mineral water I managed to find in the supermarket.
I first poured boiled water, followed by the sparkling water.
This is how the mixture looks like right after pouring in.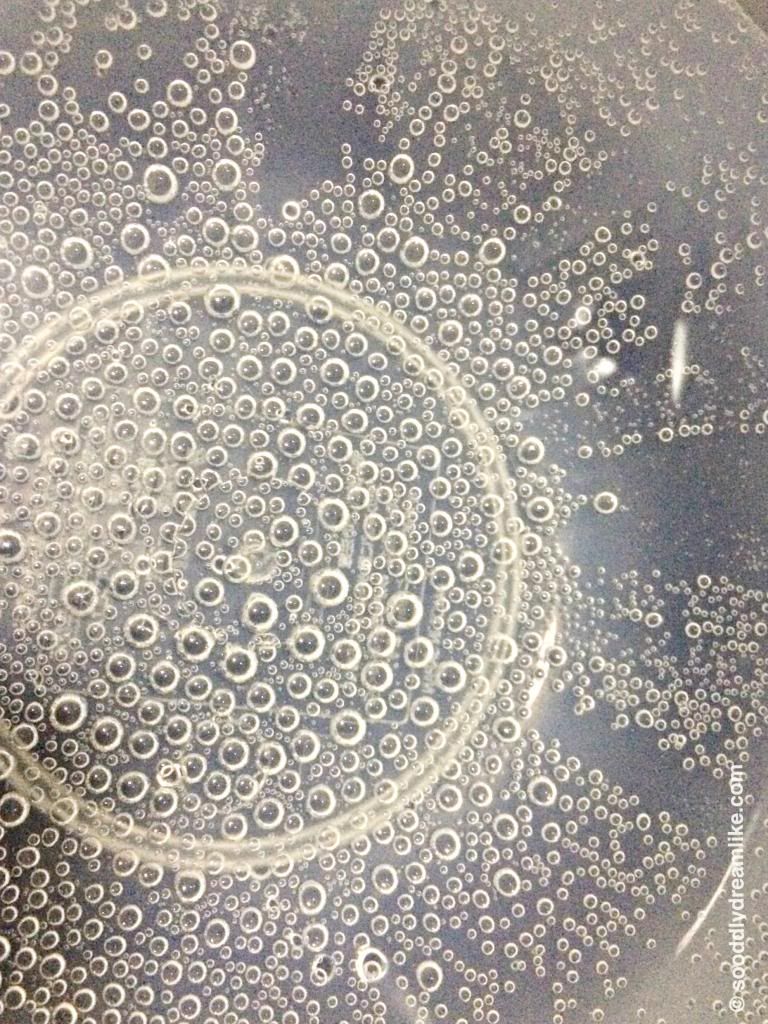 During the process, I felt a gush of bubbles adhere to the surface of my skin. The warmth that I experienced made me feel pretty good. This is my skin after soaking. Bad lighting but you can see the pink portions at the cheeks?
After soaking my face, I soaked my hands. See what I mean by the bubbles adhering to the skin?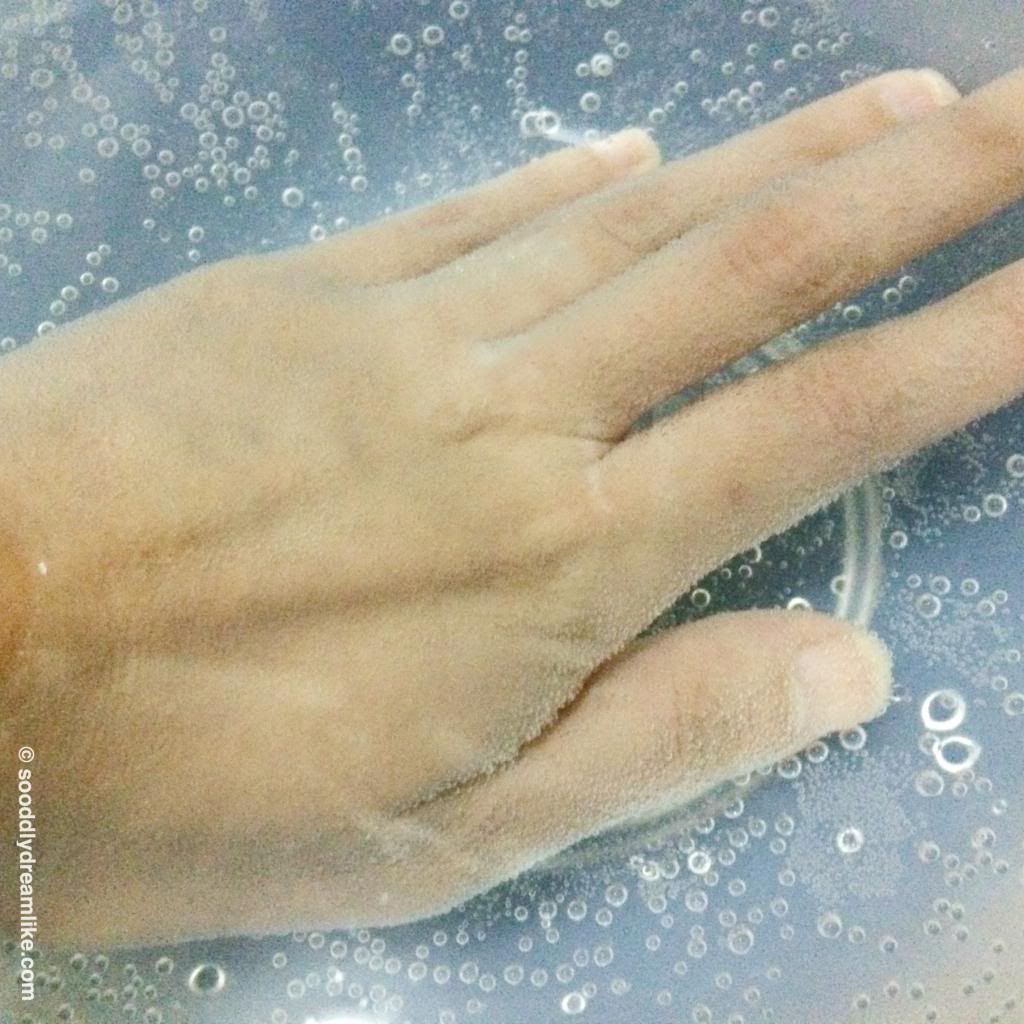 I've been soaking for about one week, haven't seen significant results although the process have always felt good so far and I have not experienced any skin problems from doing so. I'm planning on continuing for a while to see if it really helps.
If anyone has tried this before or if this is part of your skincare routine, I'll really like to hear if it's working for you. If you haven't heard / tried this before, would you try it? 
Disclaimer: I'm not a skincare specialist. If you have concerns of whether this will be suitable for your skin, perhaps you can test it by patting the solution on a small spot or on your hands. When in doubt, please consult a skincare specialist.
You can also find me here: