Every lunar new year, it is tradition for families to gather together for a reunion dinner. Food served at reunion dinner is usually rich and ingredients used to prepare this meal have particular meaning and significance to usher in the new year. For me, the reunion dinner symbolises closure for the about to pass and new hopes for the one about to arrive. It is also the perfect opportunity to taste my mother's cooking.
This year, reunion dinner with my own family took place last Friday! It was an enjoyable gathering at which we stuffed ourselves with sumptuous and meaningful dishes, many of which I only get to enjoy at new year.
I was in charge of getting all the ingredients we needed for our reunion dinner and I made sure they arrived at home as planned by noon on Friday!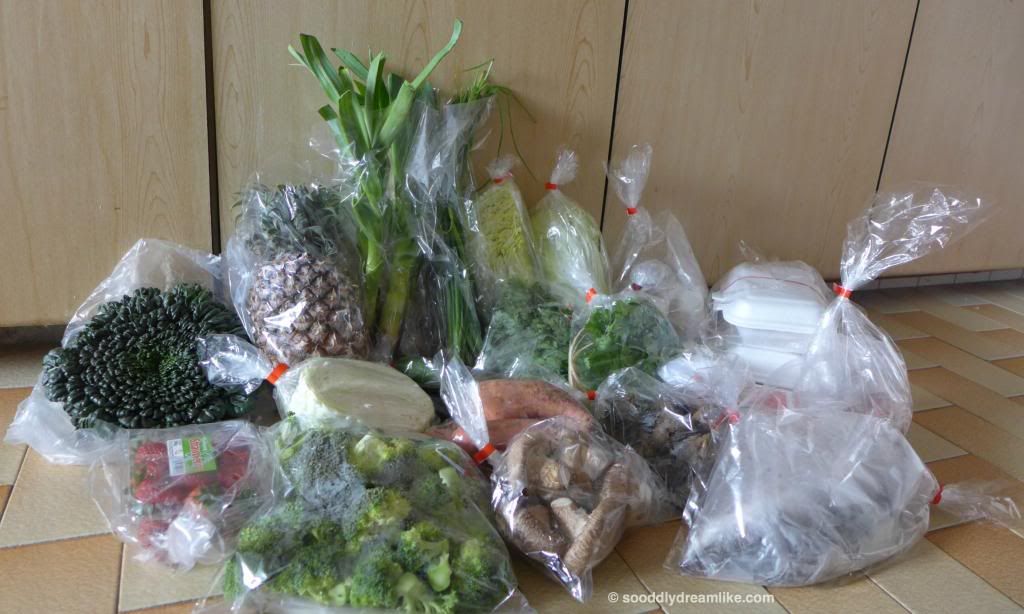 At the same time, I also managed to get some mandarin oranges as a gift for my parents for the new year!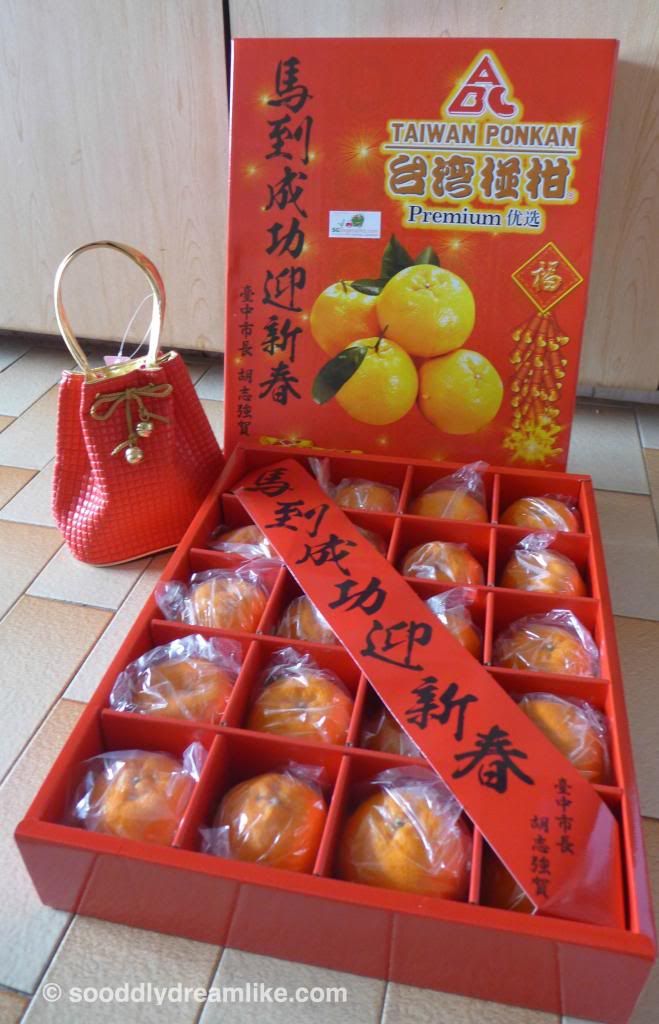 My mission was accomplished so well, you would never have guessed that I was terribly sick the week leading up to Friday, and that it got pretty bad from Thursday morning onwards. I wasn't worried at all myself—because I had planned beforehand to do my marketing on SGVegetables.com!
All I did was sit down with my mother on Thursday evening, log on to SGVegetables.com and click, click, click! Marketing was done in less than 20 minutes and I requested for our produce to be delivered (FREE) as early as possible on Friday. That's all! That's why I love online shopping!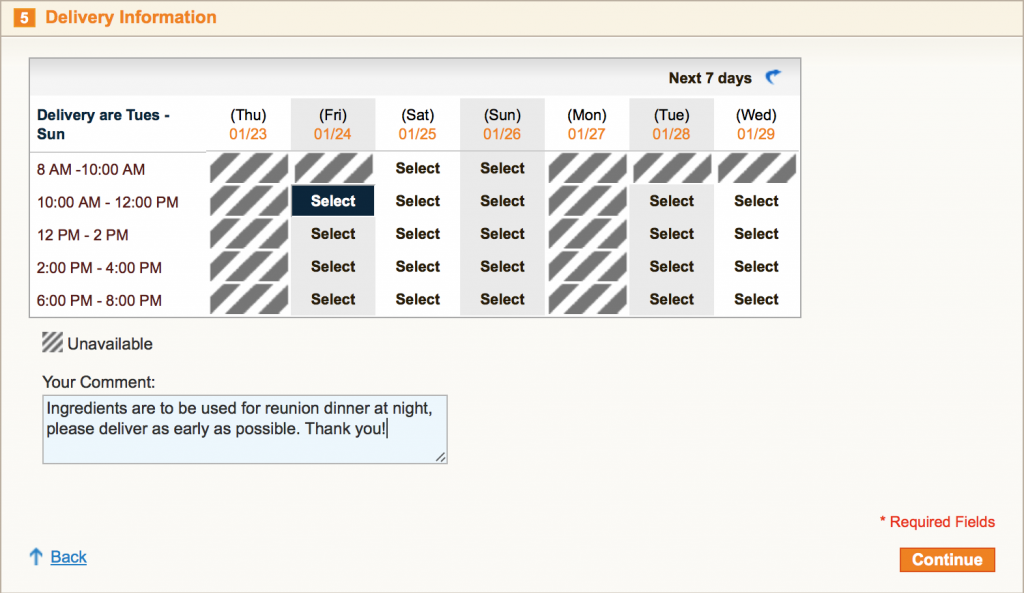 I'm sure you can tell, it was a breeze this year for us:
(1) NO stress over fridge space (my mom has a very well stocked fridge) to store the fresh food
(2) NO need to lug home heavy produce from the market
(3) NO worries about freshness of the ingredients
(4) NO need to pay delivery fees (free for $39 and above!)
Thinking of getting your produce from SGVegetables.com now? Here's a list of items you can order from SGVegetables.com and the significance they bear to the Chinese for Lunar New Year.
Click on photo to go directly to the SGVegetables shopping page and add to cart!
Mandarin oranges
大吉大利! Mandarin oranges represent luck and prosperity as the pronunciation of its Chinese character 桔 (ju) sounds like 吉 (ji) which means luck. The orange colour of mandarin oranges resembles the gold colour which represents wealth.
凤梨 Pineapples
Hokkien dialect for Pineapple is "Ong Lai" which sounds like  旺来 (Wang Lai) in Chinese, literally "fortune or prosperity comes".
富贵菜 Fu Gui Cai (Translated: Prosperity Vegetable)
With such a prosperous name, this vegetable is most suitable to be served at reunion dinners.

鸡蛋 Eggs
Eggs represent fertility and mortality and is favoured at reunion dinners, especially by elders hoping for grandchildren.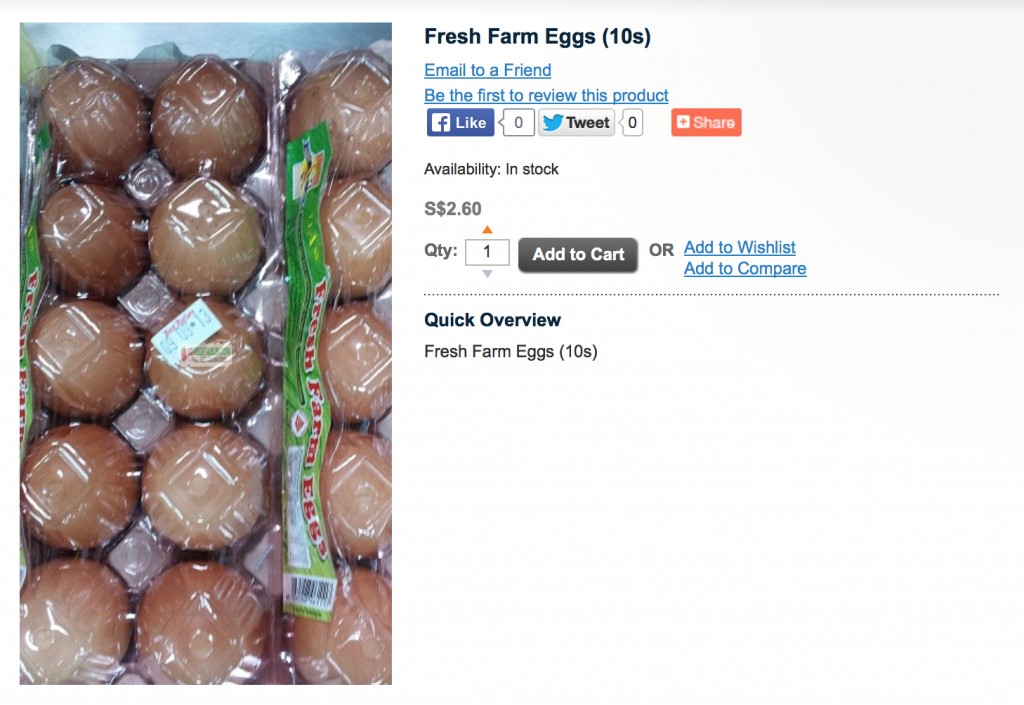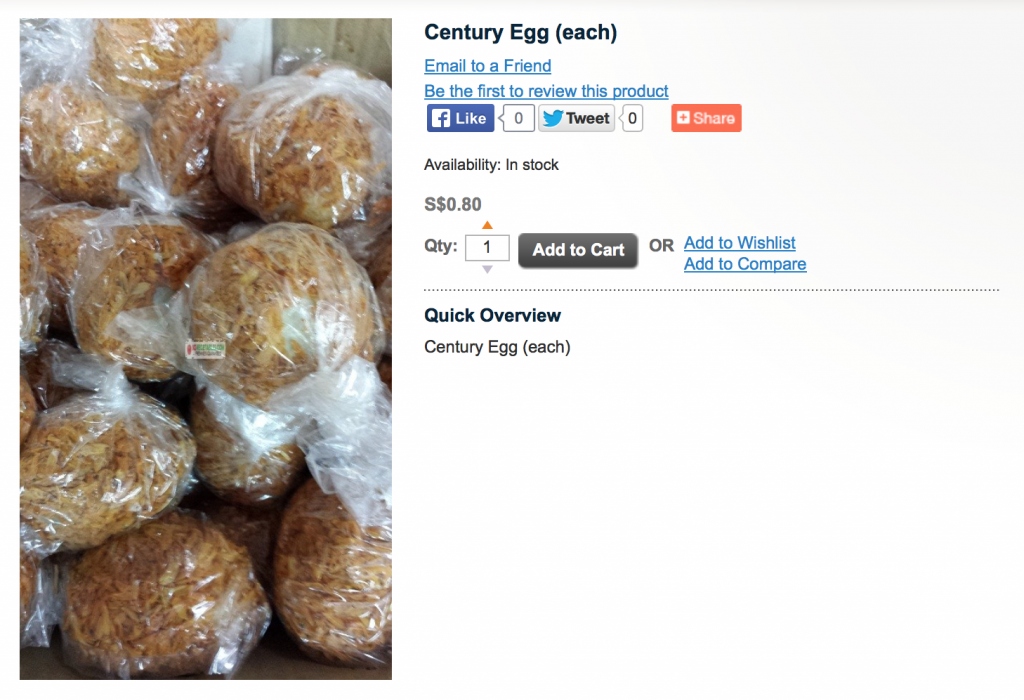 鱼 Fish
The Chinese word for fish is 鱼 which is also the same pronunciation for the word abundance or 余 in Chinese. Having a whole fish for reunion dinner signifies 年年有余 or "abundance every year".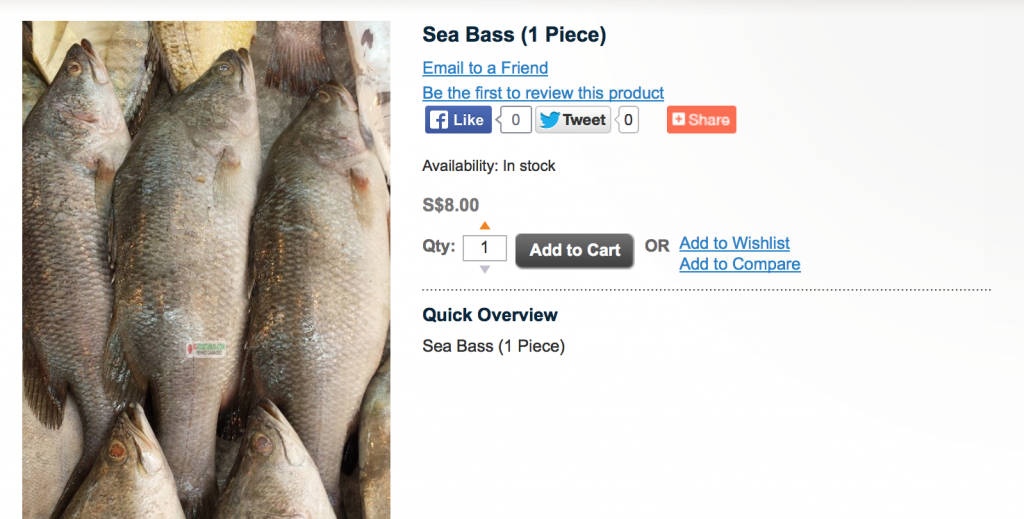 豆腐/豆干 Fresh or Dried Bean Curd
According to my mother, fresh or dried bean curd signifies  升官发财 or "promotion and wealth".

鱼圆 Fish Balls
The round shape of the fish ball signifies 圆圆满满 which means "complete and plentiful".

米 Rice
The Chinese will always top up their rice bucket (and other kitchen essentials) to the brim for Chinese New Year to signify that there will not be any shortage of food for the year. The pronunciation of 米满 (literally, "full of rice") is also similar to the pronunciation of 美满 ("Perfect and complete"), which makes it double meaningful to have a full rice bucket.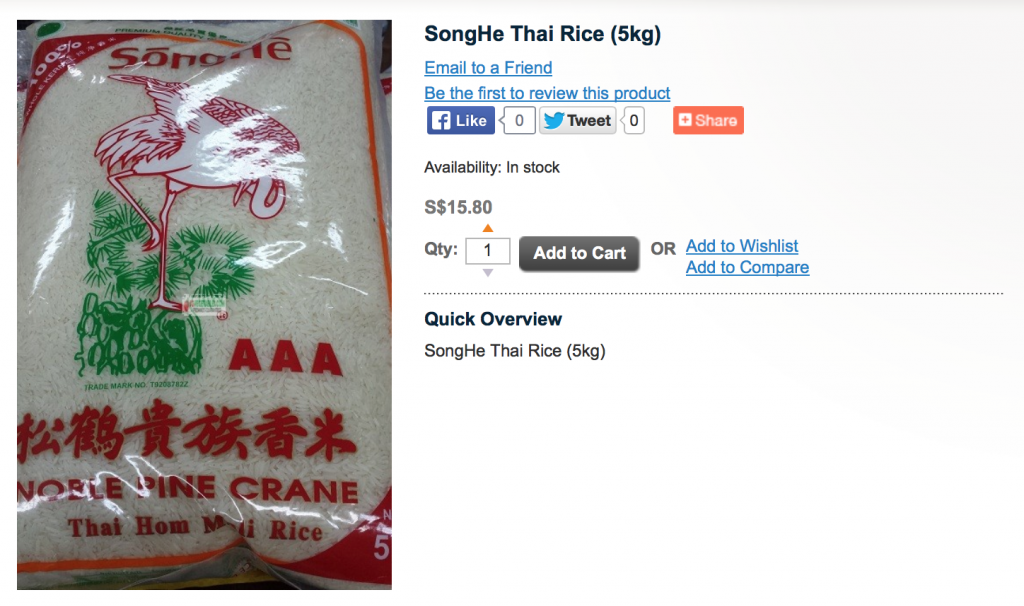 三层肉 Pork Belly
The Chinese like to eat rich food during Chinese New Year, fatty food like the Pork Belly signifies that one can 过肥年 or "have a very prosperous new year".  (p.s. You can take the chance to try my Sio Bak recipe!)
白菜  Cabbage or Wombok or Yuan Xiao Bai
The pronunciation of cabbage is 白菜 in Chinese and it sounds like 百财 or "100 types of prosperity luck". Any vegetable that is wrapped up can be termed as 包菜 in Chinese, which sounds like 包财 or "wrapped wealth".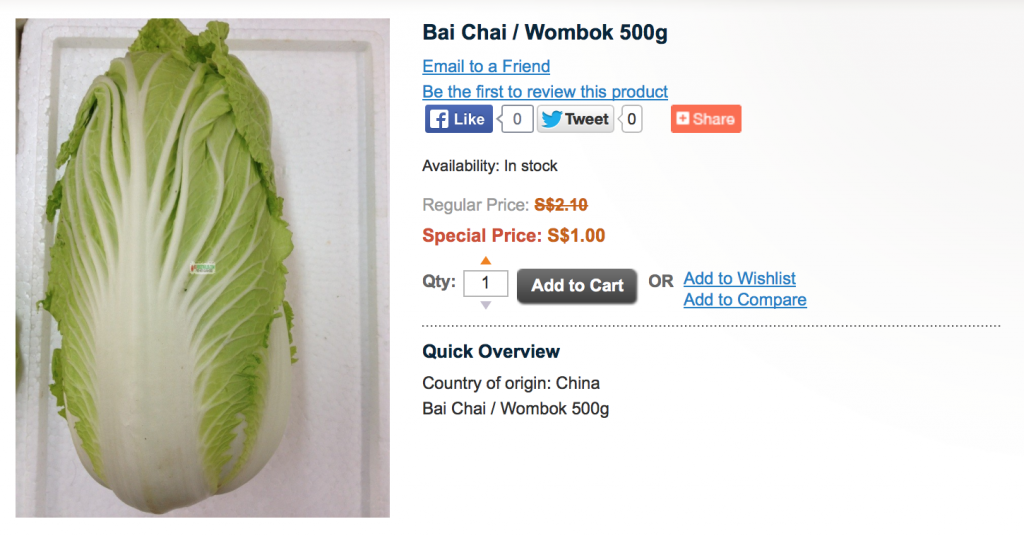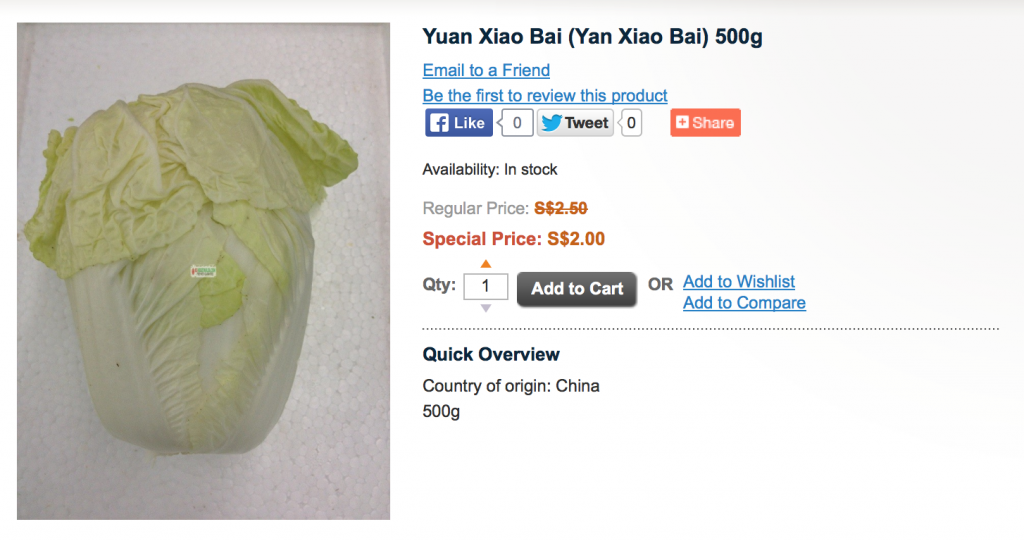 花生根 Peanut Root
The Chinese name for Peanut Root is 花生根 which signifies 生根 or 落地生根 literally "growing roots". This has the meaning of stability, setting up of a new family, getting married or having children. Peanut root soup is also typically eaten to aid a child's growth in puberty, so it also signifies growth in the new year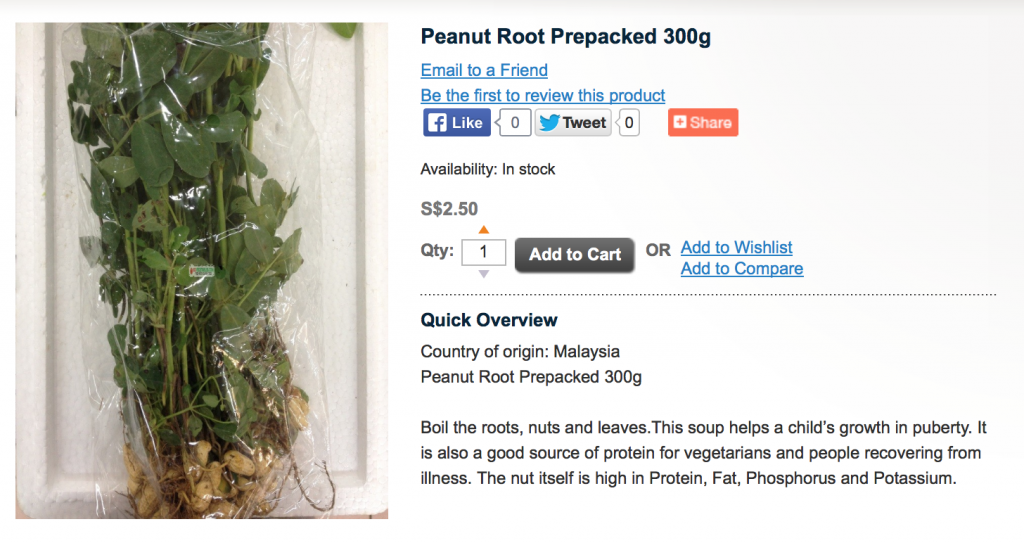 茼蒿 Tang Oh
Most popular vegetable used for reunion steamboat dinner. According to my mother, it means 有的捞 or "abundance of opportunities".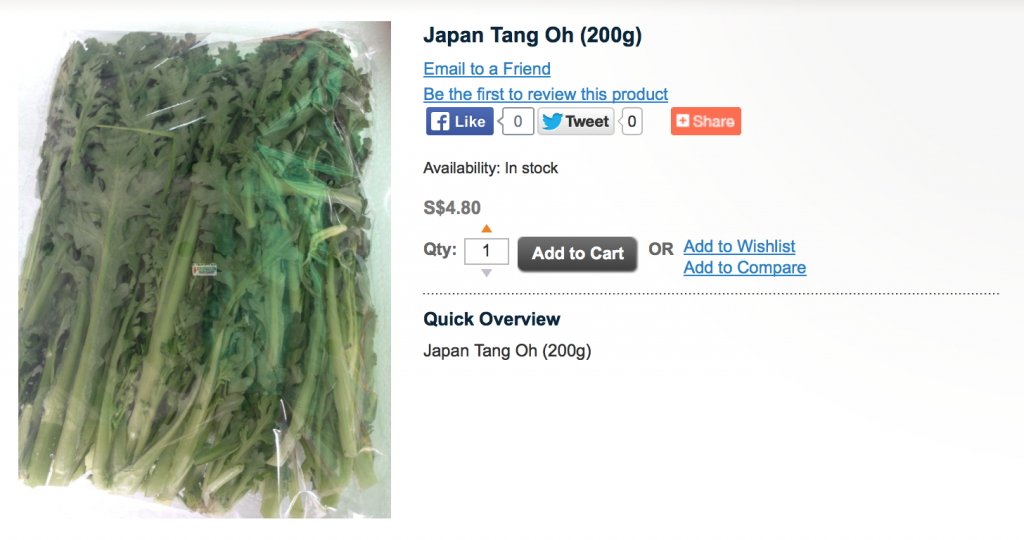 蒜 /蒜花 Leek or Garlic Flower
The word 蒜 sounds like 算 (count) in Chinese and many Chinese love to include this vegetable at reunion dinner to signify that there'll be plenty for them to "count" (meaning: prosperous) in the new year.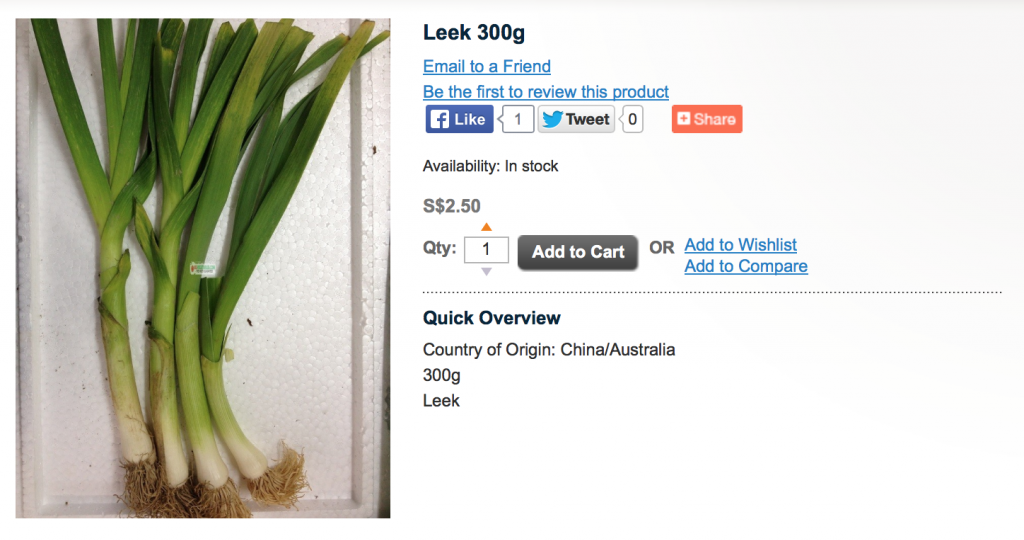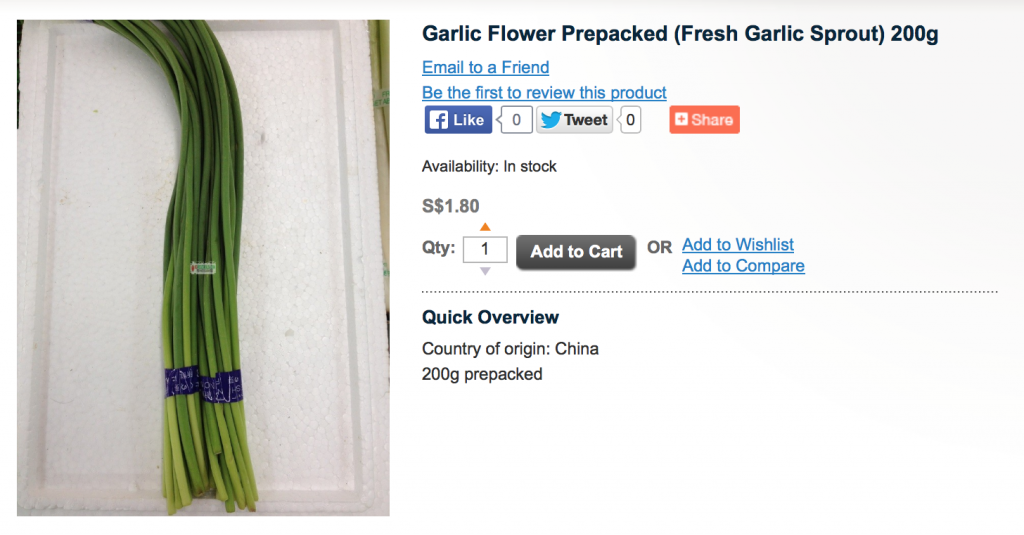 荸薺/马蹄 Water Chestnut
The proper Chinese name for water chestnut is 荸薺, pronounced as "biqi" which sounds like 必齐 or literally, "definitely united", so water chestnut signifies unity.
Water chestnut is more commonly known as 马蹄 which signifies 马到成功 ("success") or 龙马精神 ("good energy")

There are plenty more other produce of significance available on SGVegetables.com of course, too many to list! You can also get other ingredients commonly used for reunion dinner on SGVegetables.com, for example, fish maw, spring onion, coriander etc and have them delivered to you all together fresh, how's that for convenience!
This Chinese New Year, SGVegetables is giving away an attractive Ang Pow Pouch with every purchase of $88, while stocks lasts. Don't forget that So Oddly Dreamlike readers get to enjoy 10% off your orders (one-time use for each customer)! To get the discount, enter sgv-odream when you check out.
Happy New Year and Happy Shopping!
Disclosure: I was given store credit to experience shopping on SGVegetables.com and compensated for this post but all opinions are my own.
You can also find me here: