Sometime ago, I was invited to connect with Canon at Eat Play Love Cafe. I never say no crafting opportunities and I'm especially happy that my family was invited along too. We had ample time to eat and mingle before getting started on understanding the Canon products that were brought down that day.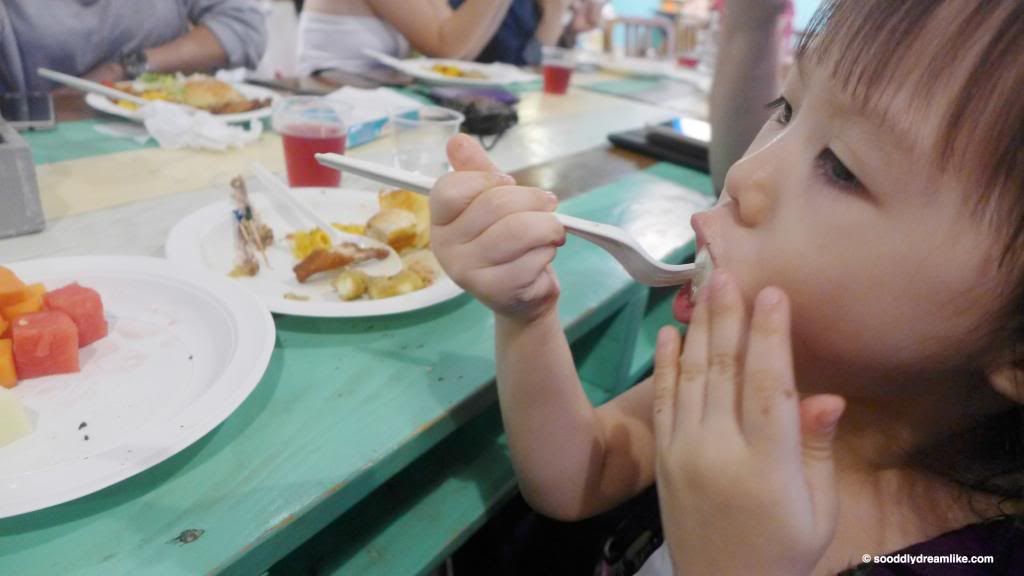 Once everyone settled down, the Canon folks gave an introduction of their new product launches. Theres the Canon Selphy CP910 photo printer, Canon PowerShot D30 Camera and the Canon N100 Camera. Other than the Selphy Photo Printer, I am totally smitten with the N100, a camera that can shoot front and back at the same time. The Canon PowerShot D30 Camera is said to be a powerful underwater camera.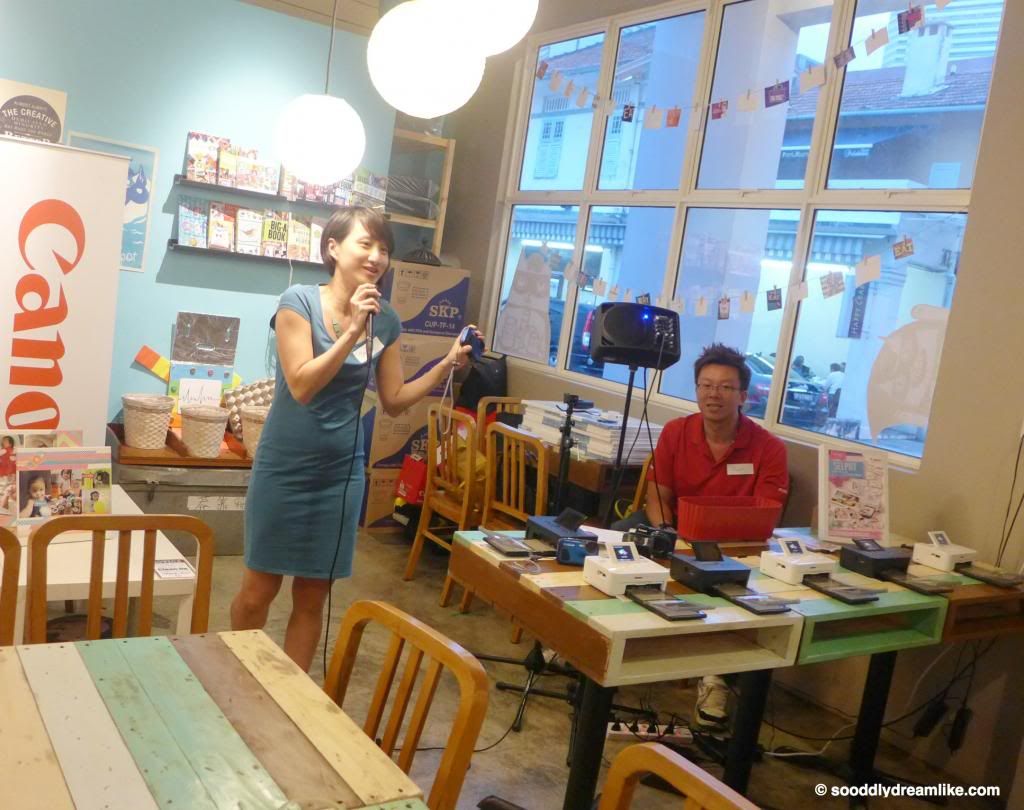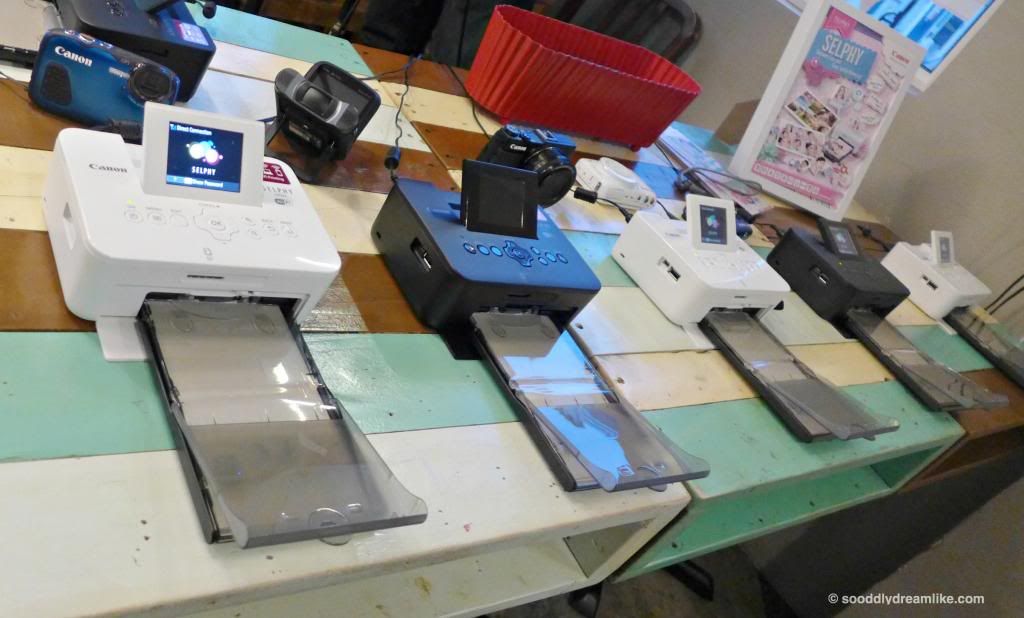 Heres me and Mabel checking out the cameras!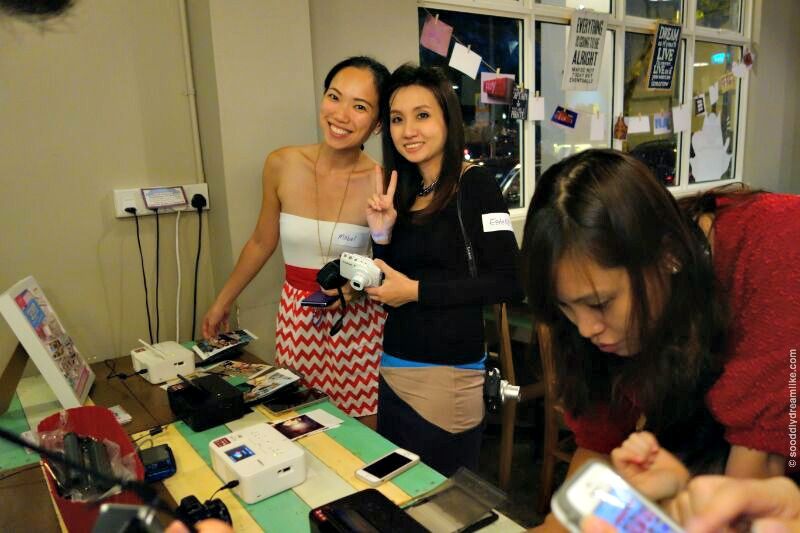 Other than function of printing out photos from a memory card, I found out that the Canon Selphy CP9210 photo printer supports AirPrint and can be configured to print Instagram photographs (that has a different size dimension from your usual photos) from my phone wirelessly!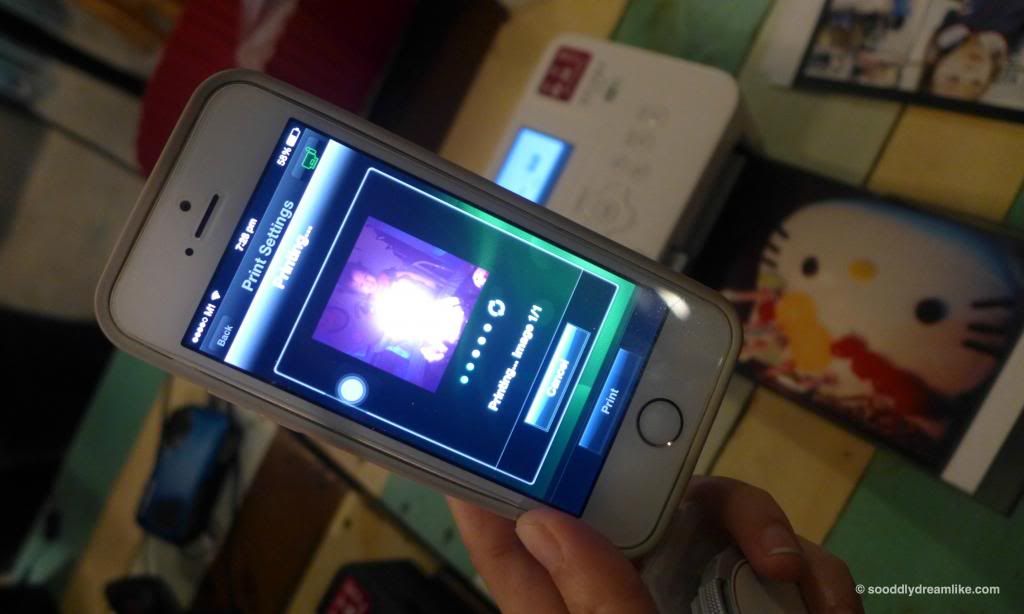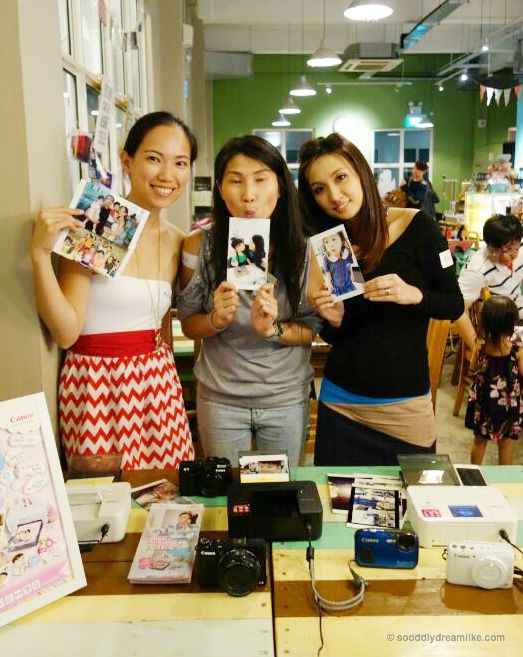 I also loved the idea of having the Canon Selphy CP9210 photo printer shuffle my pictures to churn out a collage!
Cherie and I at the event. We took this shot as she was showing me how her memory card can wirelessly transfer all photos taken on her camera to her phone. Gotta love technology!!!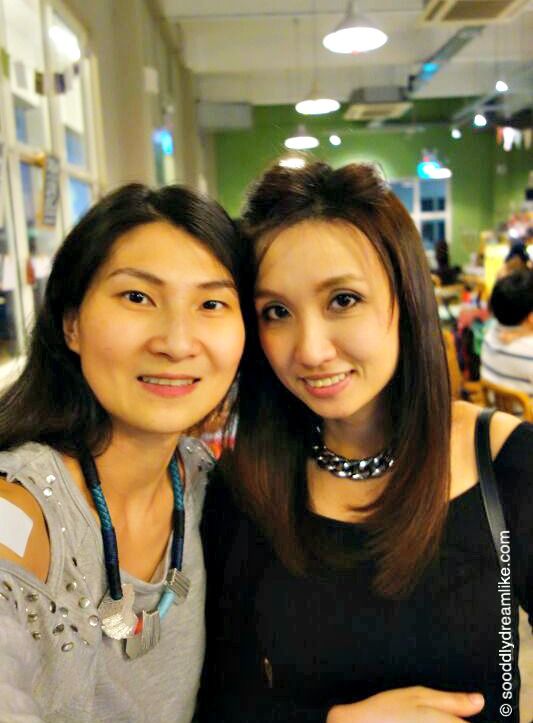 The crafting table before everything got crazy with everyone working on their craft of the day. The two adorable kids are children of MotherKao.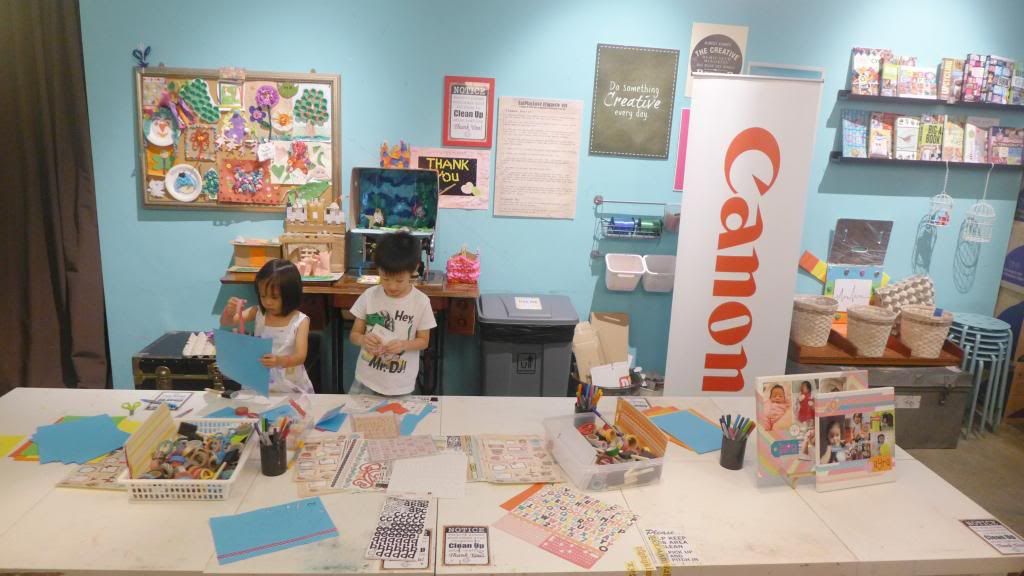 We were given a choice of a square canvas or a larger landscape canvas to work on and I picked the larger one! So happened, Joy got started on playdates at her pre-school before officially joining them and this was the perfect chance for me to put together some of our favourite photos. I did this mostly on my own although Joy "helped" (haha!).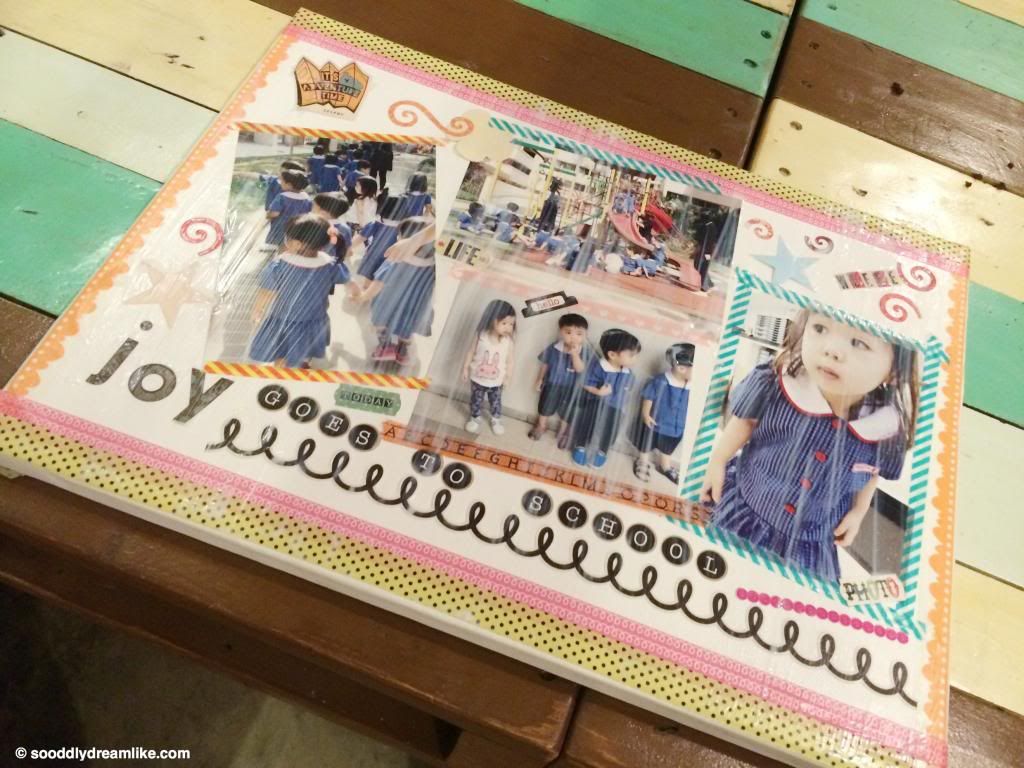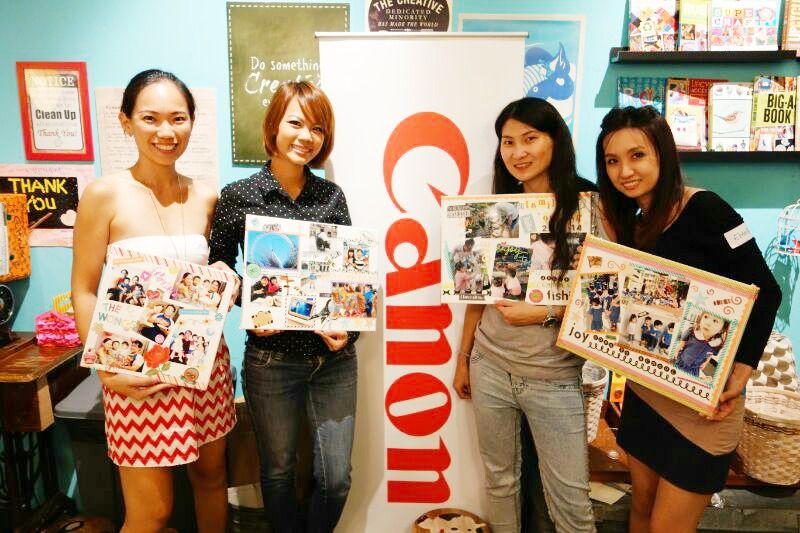 With the love of my life, who made everyone around us smile with that pose of hers.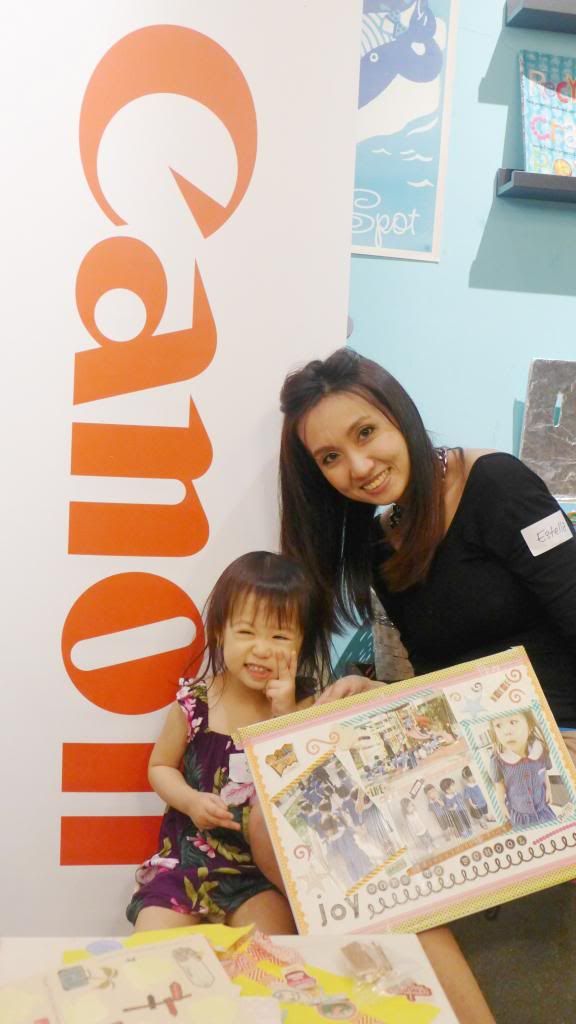 We sure did enjoy ourselves! Thanks to Canon for inviting us!
Disclosure: We were invited to connect with Canon Singapore at EatPlayLove Cafe. No monetary compensation was received for this post.
******
When life gets busy, I keep simple records of our daily life on my Dayre. I also use Instagram and update my Facebook Page pretty often. To keep all sorts of ideas, I pin them to my Pinterest. If you enjoyed reading this post, connect with me on the various platforms I'm on and you won't miss an update!