My little girl, almost two now, has a mind of her own when it comes to nursing. She likes to be able to hold me, touch me and see me – no article of clothing in between us please. When nursing, we talk a little (yes, with boob in her mouth), play a little and generally just enjoy being together.
As wonderful as it is, that'll mean I'll be overexposed when breastfeeding.
Sure, I advocate breastfeeding, blog about it and even, do not mind posting a photo of one of the most intimate moments I share with my little girl on the blog. But I hemmed and hawed quite a bit and, up to a day before the Big B event, I was still unsure if I would participate.
But boy was I glad I did.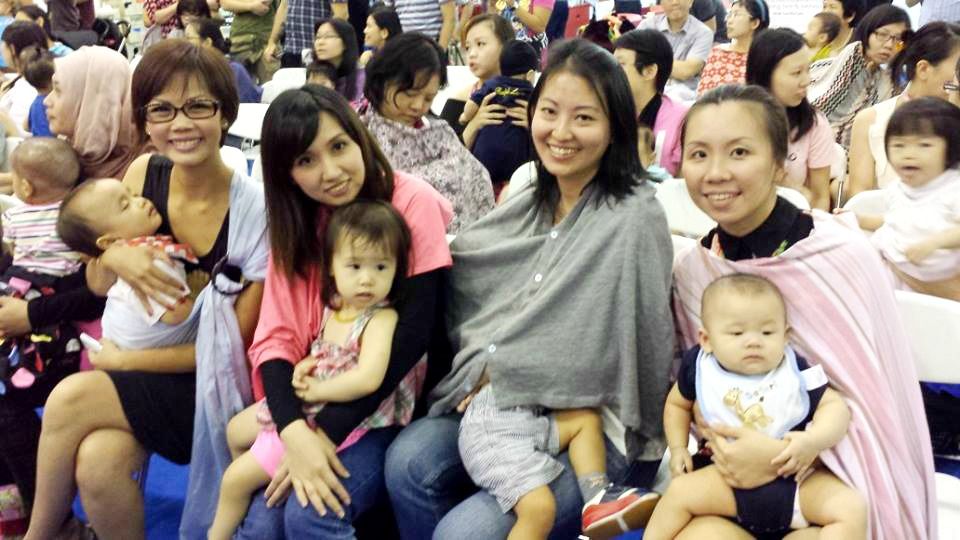 And…We made it to the Singapore Book of Records! 160 moms breastfeeding at the same time!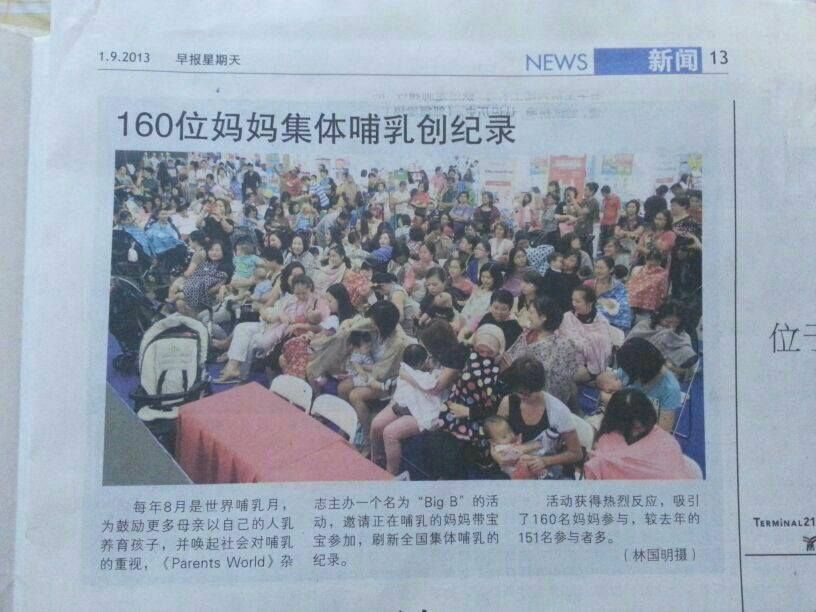 So what did I discover after experiencing the event?
1. I felt quite comfortable nursing in public without a cover, it was easy.
2. All that mattered was the little girl who looked at me like that, even if she didn't like my dress sense.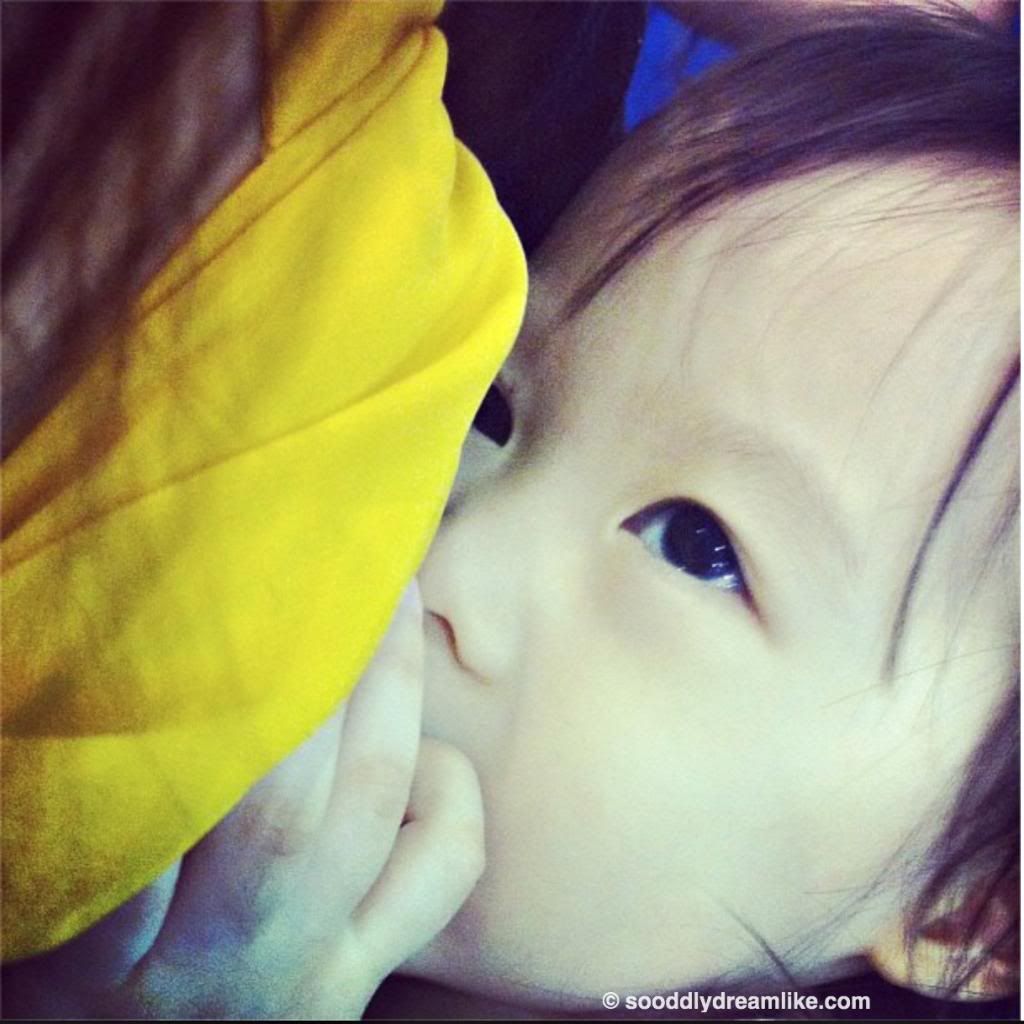 Disclosure: I have been compensated for
this post
but there was no obligation to do the one you're reading now. All opinions are my own.
******