Just slightly before I wrote the story of why I breastfeed for 28 months (my other breastfeeding posts here), Josephine of Mustela contacted me to check if I'd like to share my breastfeeding experience with soon-to-be mothers who won invites through lucky draw to attend the beautifulMoms Private Event by Mustela & Spring Maternity. I was happy to agree.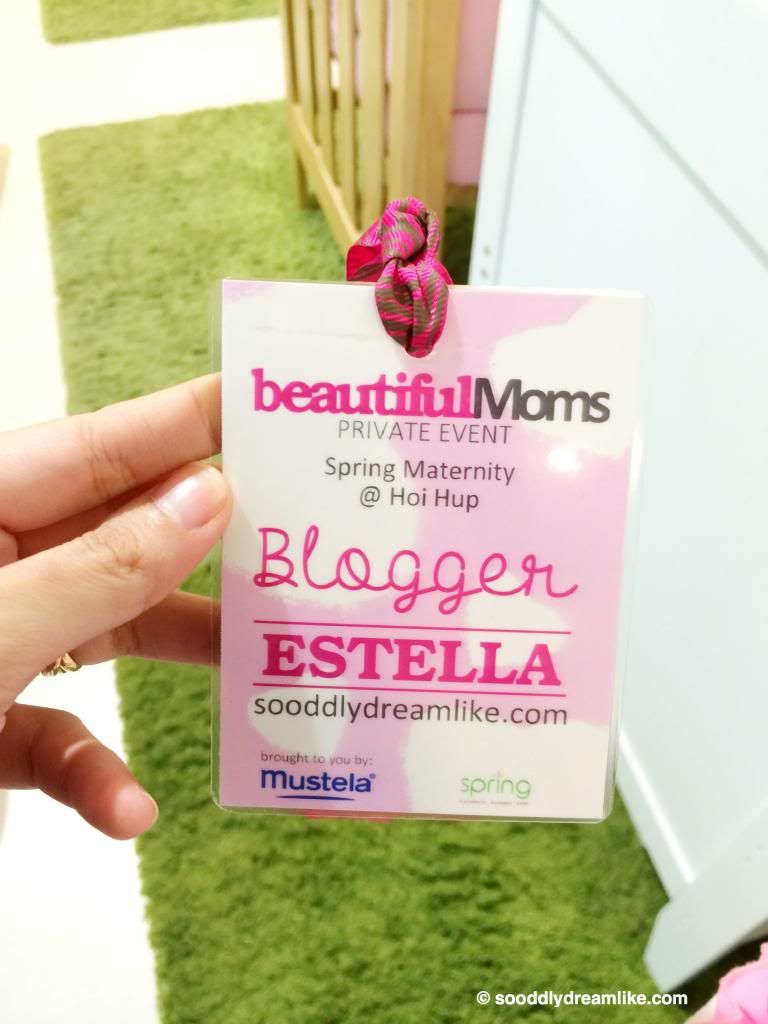 The event started with a sharing session by Denise, founder of Mustela Singapore. She shared about skincare concerns during pregnancy / postpartum and dished out tips on how to care for your skin and breasts during breastfeeding.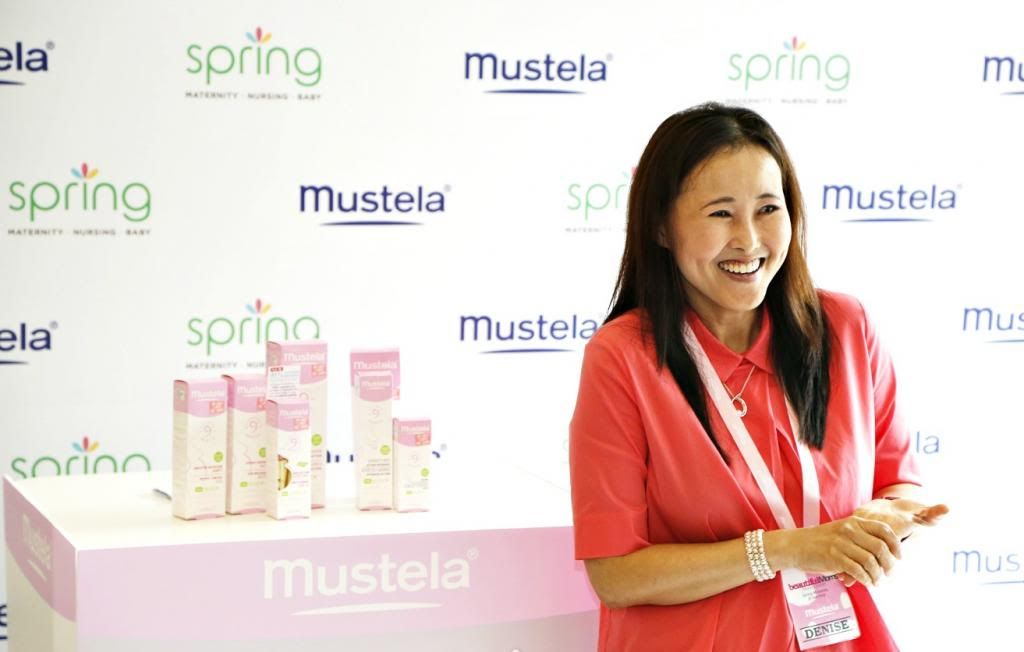 Next, we were treated to some fashion tips  Danielle of Spring Maternity, who also introduced Spring Maternity's latest Summer Blue Collection.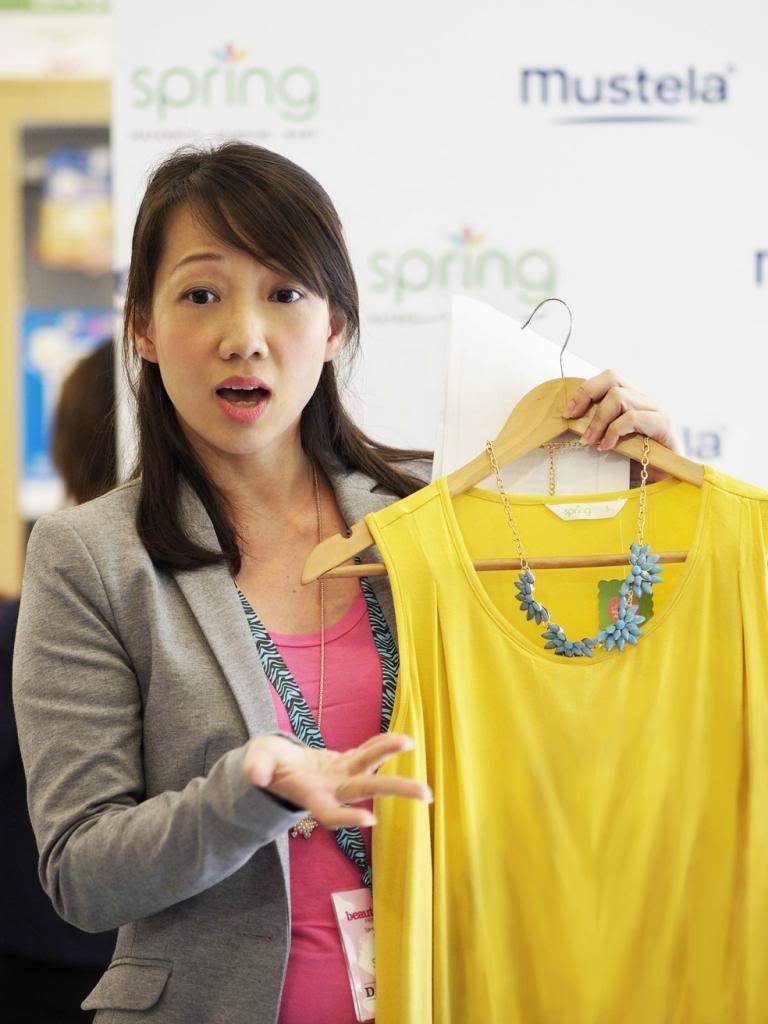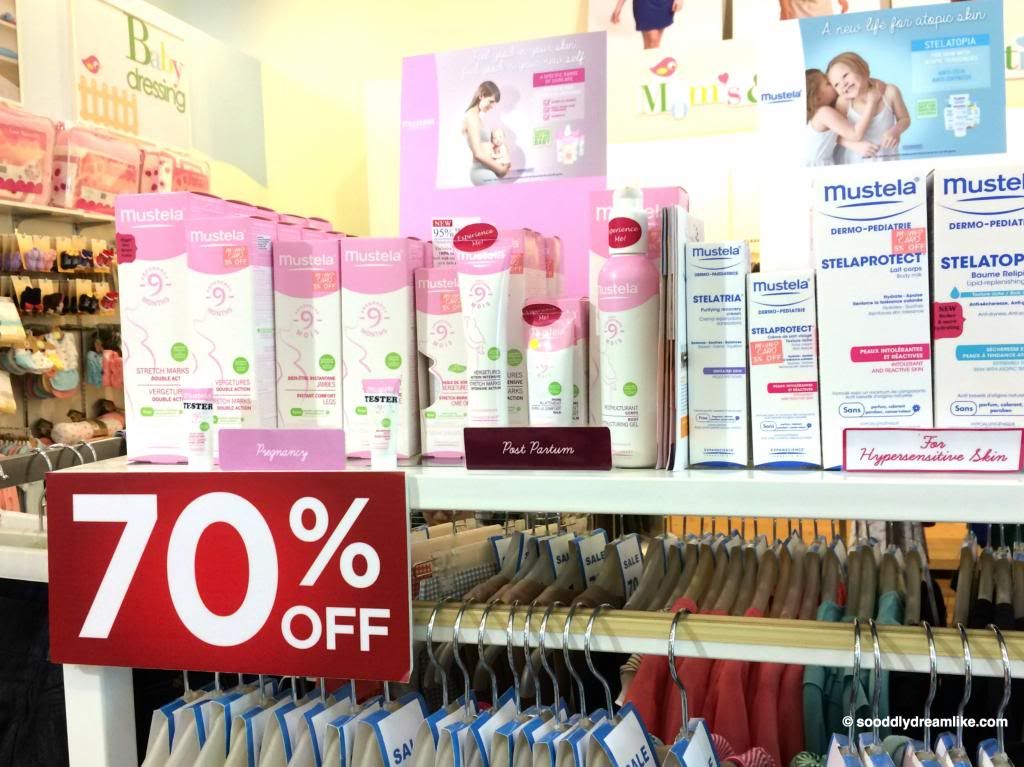 Next up, it was time for us to share our personal experiences with moms to be at the event. Ms Fonnie Lo (Senior Manager, TMC ParentCraft Services), who is a lactation consultant, was also there as a resource for attendees to speak with.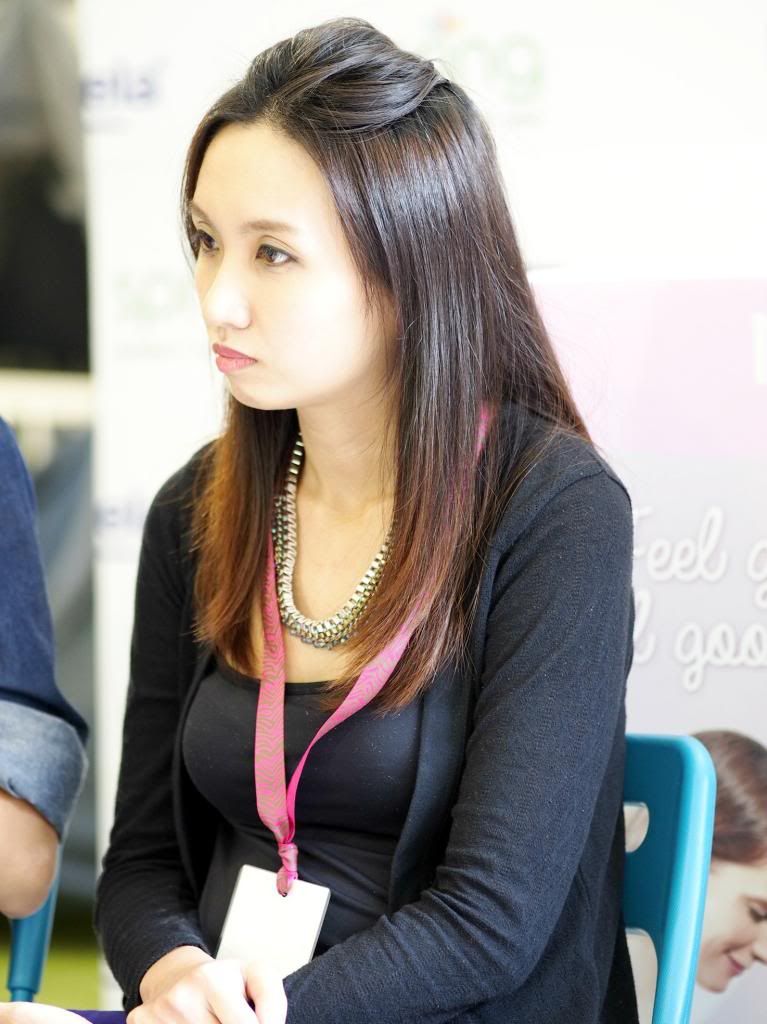 Sharing by Thomson Baby about nutritional needs during confinement & food tasting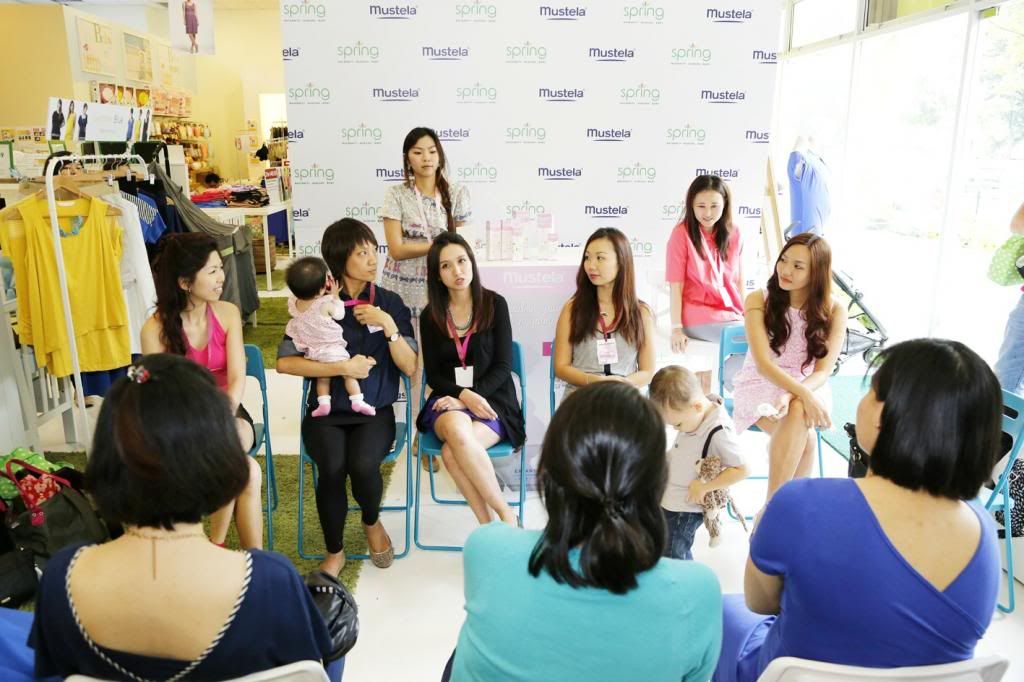 I thought that the breastfeeding sharing session would be my favourite part of the event, but boy was I wrong. Ms Carolynne Ng, Project Manager from Thomson Medical Centre (TMC) spoke to us on the importance of eating well during the confinement and introduced TMC's confinement food delivery services.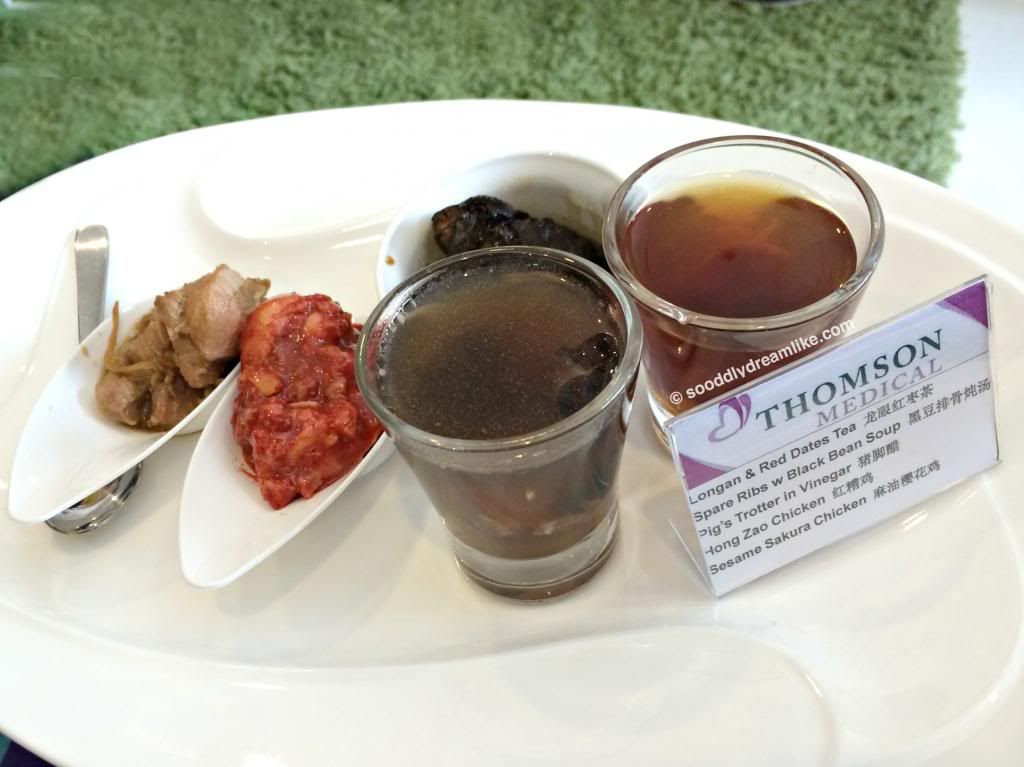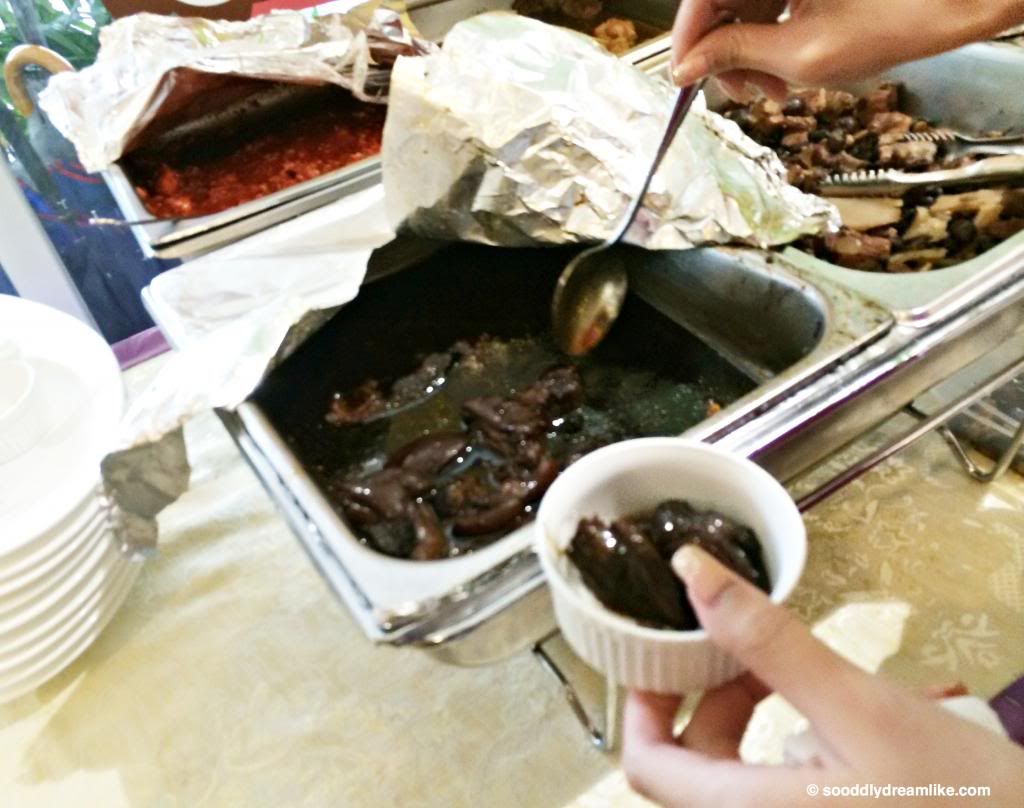 As part of their prize for winning the invites, lucky moms-to-be received a mini photoshoot at the beautifulMoms event!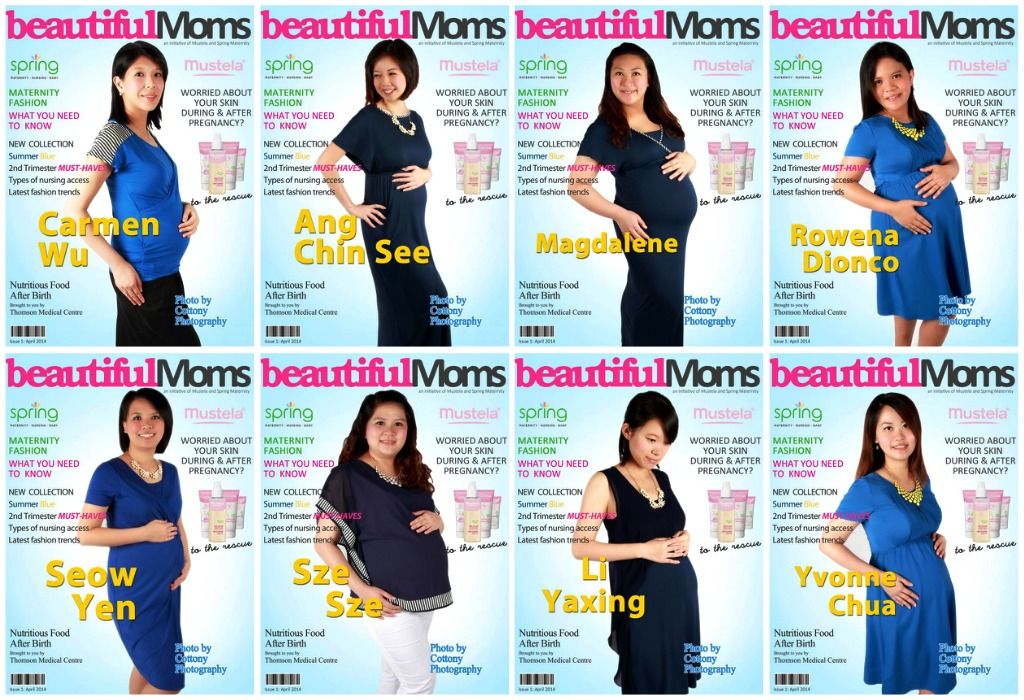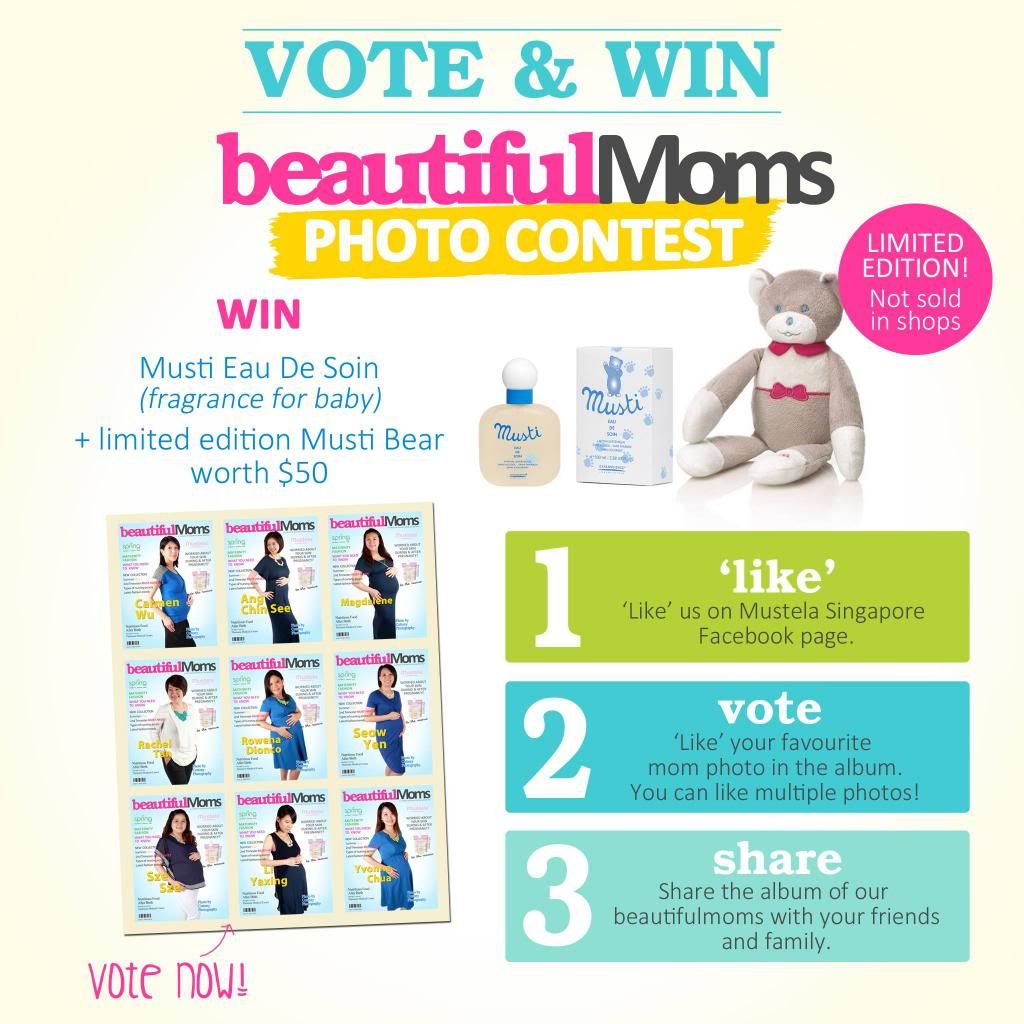 A photo contest was held on on Mustela Singapore's Facebook (the winner has been announced!) where voters stand a chance to win Mustela's limited edition Musti bear and Eau De Soin baby fragrance.
Before we left, we each received a bag filled with goodies! This is what's left of mine, I lost all the vouchers in the goodie bag because I diligently transferred them to my wallet (which I lost) shortly after the event. :(
*** GIVEAWAY ***
a Rafflecopter giveaway

Terms and Conditions:
* Two (2) winners gets to win One (1) invite to the beautifulMoms Private Event 2 to be held on 24 May 2014 each.
* Main participant must be in their 2nd trimester but you can bring your spouse or 1 pregnant friend along however, they will not be entitled to the makeover or photo shoot.
* Giveaway ends midnight of 17 May 2014 SGT and winners will be announced by 19 May 2014. If you're a winner, please respond within 3 days, failing which the prize will go to another randomly selected winner.
* Incomplete or inappropriate entries will be disqualified
* This giveaway is in no way sponsored, endorsed or administered by, or associated with Facebook
Disclosure: I was invited by Mustela and Spring Maternity to attend and share my breastfeeding experiences at this event, goodie bags with products and vouchers inclusive! No other compensation were received and all opinions are my own.

******
When life gets busy, I keep simple records of our daily life on my Dayre. I also use Instagram and update my Facebook Page pretty often. To keep all sorts of ideas, I pin them to my Pinterest. If you enjoyed reading this post, connect with me on the various platforms I'm on and you won't miss an update!