As the second activity held in celebration of the Singapore Mom Blogger's first birthday, there was an opportunity for mom bloggers in the community to attend a baking class led by Pauline (Mamabliss) and Louisa from Munch Ministry to learn how to make Hokkaido Chiffon Cakes. I just had to signed up for it because I'm such a huge fan of the Hokkaido Chiffon Cake ever since I first tasted it in Malacca.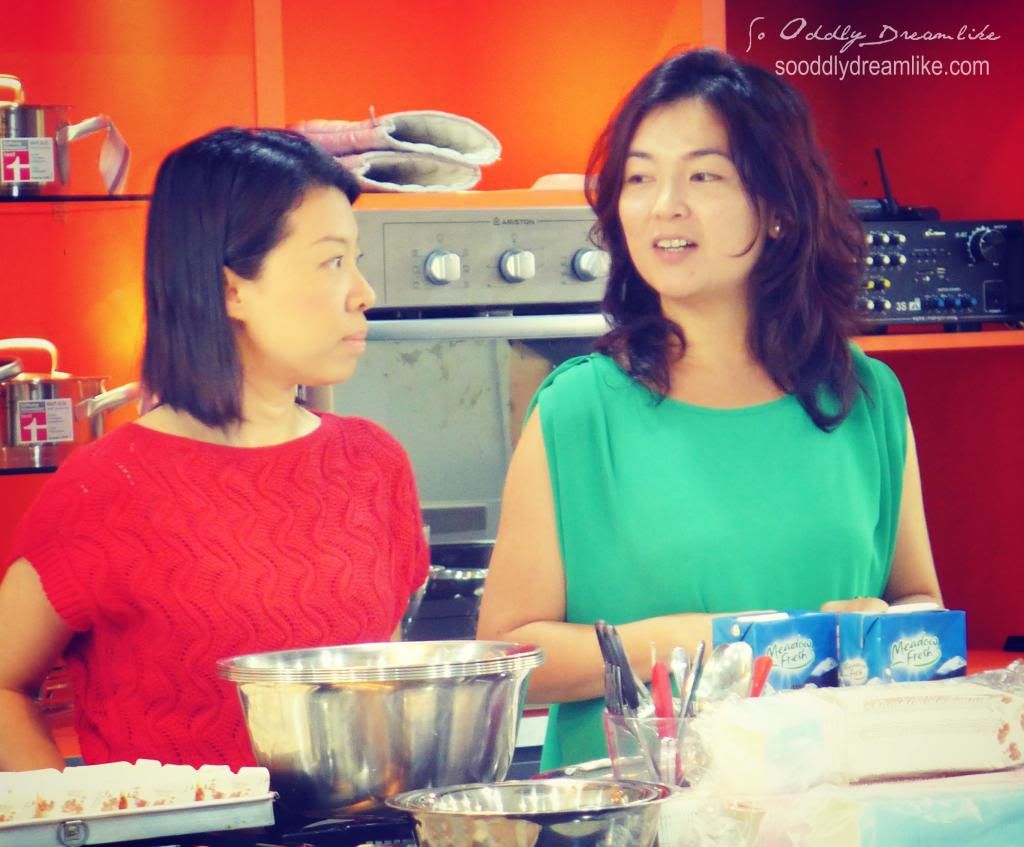 The class was held in the newly renovated kitchen at the Civil Service Club – Tessensohn Clubhouse. It was a pleasure working in the spacious and well-equipped kitchen (Kitchen Aid!), I liked the station I was working at in particular because it was near the glass wall where the morning sunlight seeped through just enough to make me feel good. Something about mornings + sunlight + baking appeals to me.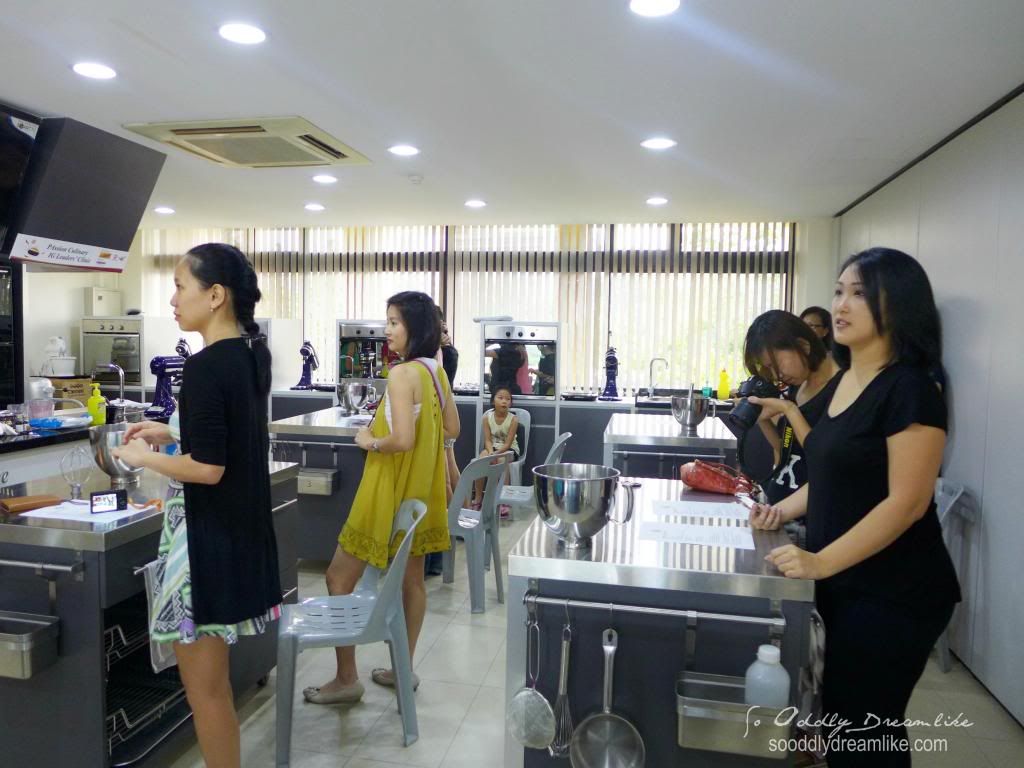 The lesson, demonstrated by Pauline, was very easy to follow. The step by step guidance gave me a good idea of not only each step should be done but also how the mixture should look like at each step. I liked that I had I have a sense of what my bake should be like before starting work. The pace of the teaching was good, I was able to take notes along the way to remind myself of the things to watch out for.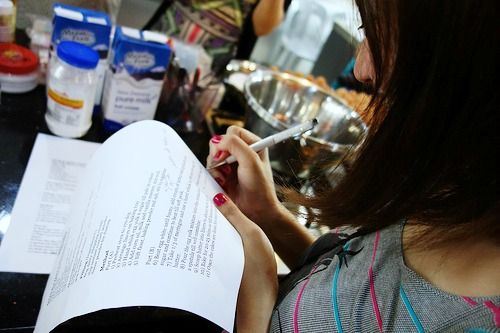 After the demonstration, we went off in pairs to put what we had just learnt into practice, like home economics class in school. I find it useful to because this reinforces your memory of how it is to be done and in the course of the hands-on session, you get to check your understanding as well. I paired up with the chirpy Cherie, whom I have known since many years ago. We have not seen each other for years so it was good to see and work with her again!

For the bake, Cherie worked on the all important meringue (good job!) whilst I had a good arm work out handling the egg yolk mixture.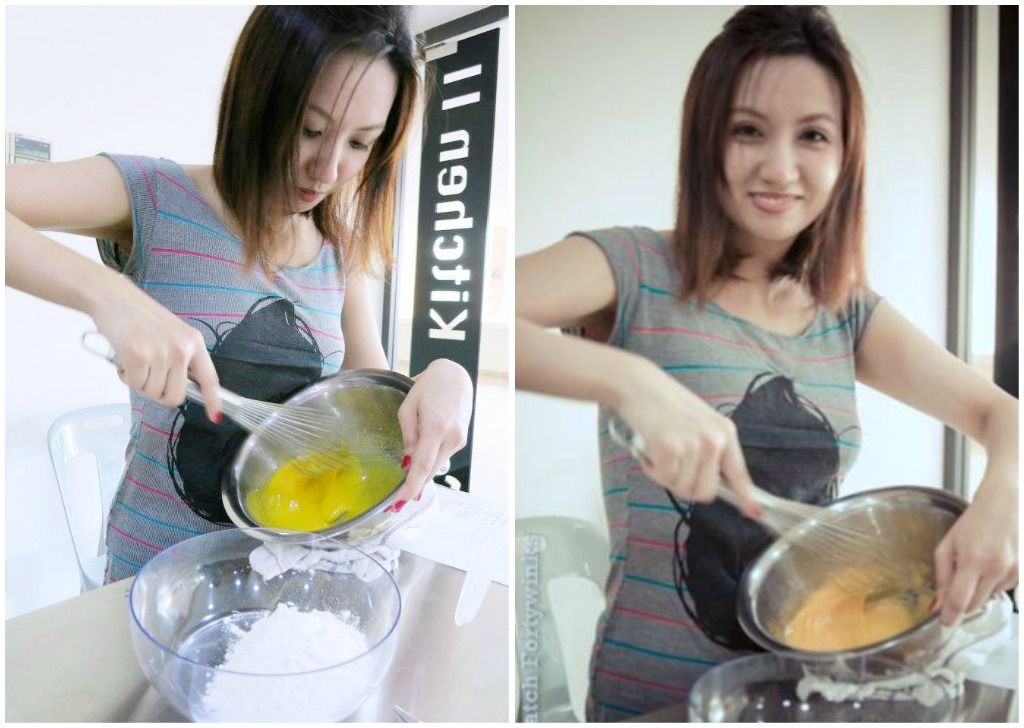 It was very satisfying to see our cakes baking in the oven, looking pretty!
After that we let it cool down before pipping in the cream and had a lot of fun decorating it.
And this, is the fruit of our work! It was soft, fluffy and very light..LOVE!

Apart from the baking, it feels good to meet even more of the mummies from SMB in person.
And this is all of us who attended the bake date that day :)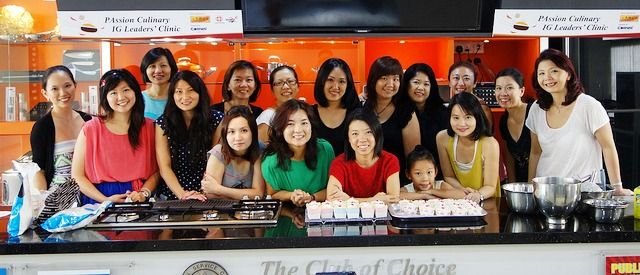 Ending with this photo of Mabel (Amazingly Still) stacking up items for a makeshift tripod. "Mabel always do this at home!" said she. LOL.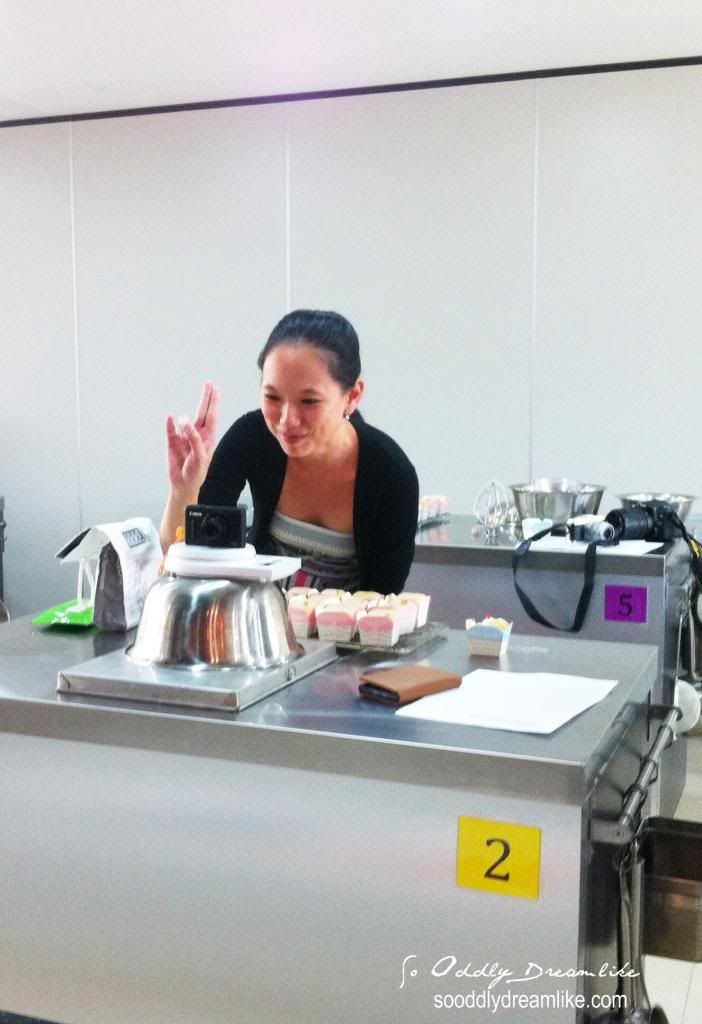 One of the things I want to do more off after I retire from the nine to five is to put more effort into making foods for the family. As a child lucky enough to grow up eating home cooked food everyday, I know the comfort that home made food brings to the family. This is a good start made possible in celebration of Singapore Mom Blogger's first birthday, there'll be more to come!