Each time I come across beautiful scrap books online or those done by friends, I have always taken time to admire them. Scrap books are beautiful not only because of the different craft embellishments and layering one can use to create but also because it is a special way to preserve memories.
Despite my fascination with scrapbooking, I have not tried it myself until I was invited to attend Scrappin' Love's 3rd birthday celebration ( Woot! ) . Rachel of Scrappin' Love did it in true scrapping fashion, we had a whimsical tea party at ET Artisan Sweets (The Grandstand) where a group of scrapbooking lovers came together to design our very own mini travel album with a craft kit specially packed by Rachel.
There were so many crafting materials we could work with at the scrapping class. Deco punches, beautiful materials provided in the crafting kit and not to forget washi tapes (The Scrappin' Love shop sells different types of tape. BEAUTIFUL ONES!). I was so lucky to sit right in front of a pile of these beautiful craft materials
Like many, I have totally fallen in love at how washi tape can dress up crafts easily. It's so easy to fall in love with washi tape!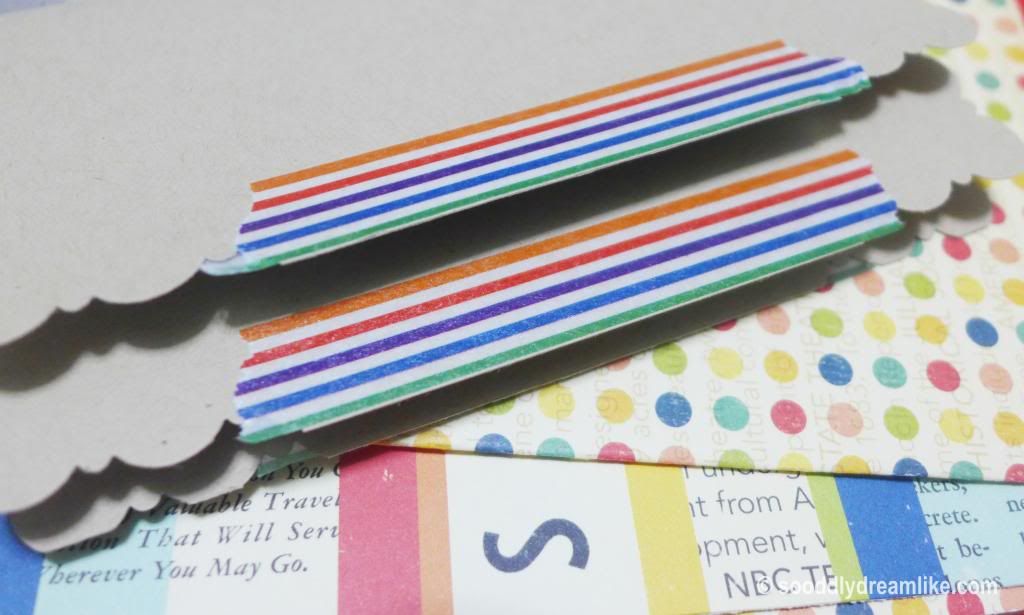 Here's Rachel, her very loveable persona and her album prototype.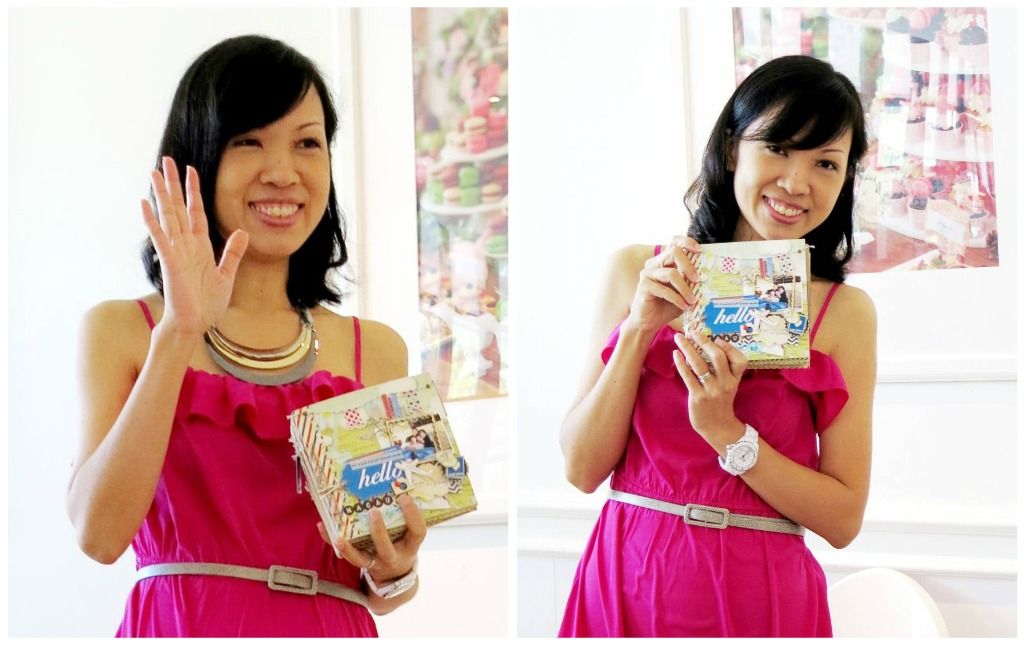 When I saw Rachel's prototype, I was thinking "really?! I can make this at the end of the class?". It was an exhilarating thought. Made my day!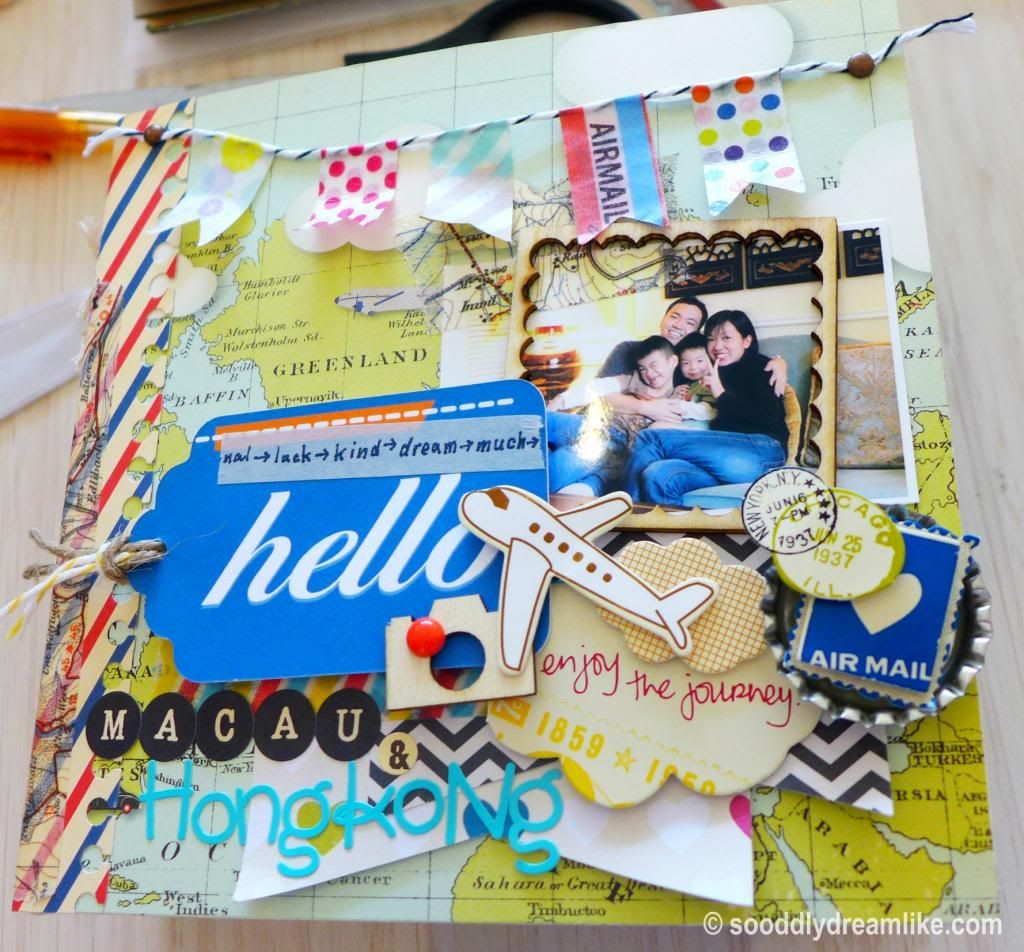 Putting together a mini album is difficult for a noob like me but Rachel had creative solutions and was very patient. Her step by step guidance for making the album was pretty clear and she also showered each one of us in the class with personalised attention on our work. I was very glad for that because it helped me immensely.
We learnt to put together details for the album cover.
And were taught how the inserts were put together using washi and twine alone!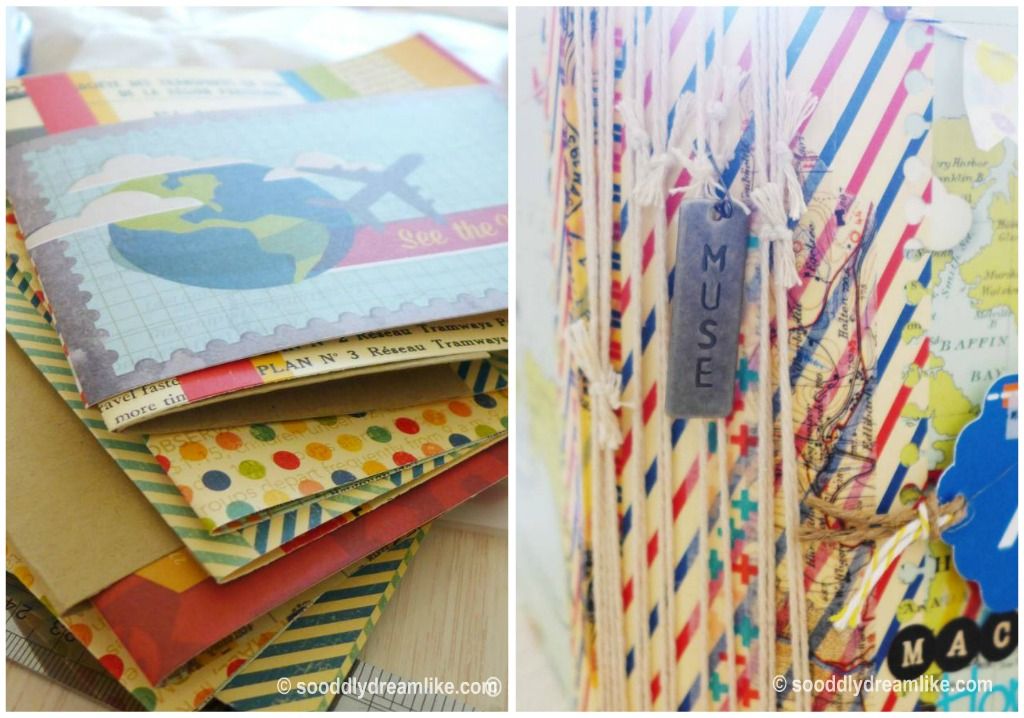 I was very amazed when Rachel showed us how a 6X6" mini album can be used to preserve so much memories. You can include a pamphlet (yes, finally a way to store these usefully!) and also create pockets and slots to insert ticket stubs and other memorable items within the album.
Before I attended the tea party, I could tell that it would be very interesting to craft but didn't expect a crafting class to be this much fun because I've always felt that art is a solitary affair. Check out the happy faces
To top off the celebration, we had sweets, cakes and scones from the shop! They were as delicious as they were pretty to look at. Perfect to end off the three hour class!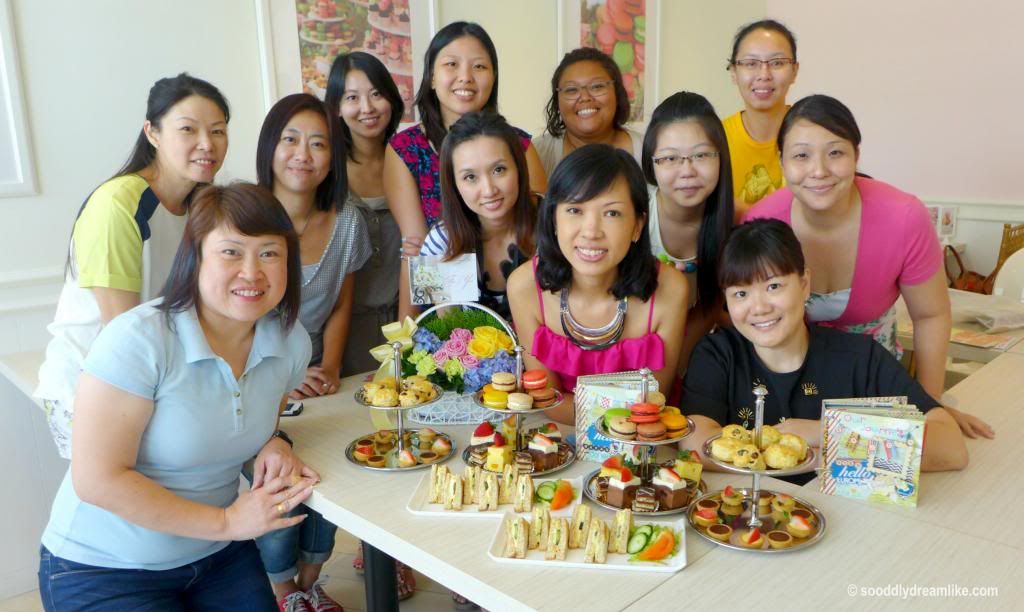 This is the completed cover of my album. I intend to use it for storing precious details of the little girl's first trip to Taiwan when she was barely 5 months old. The photo I used is her first taken on an airplane.  I'll take time to finish the inserts but its so going to be a throughly enjoyable hobby. The hubs and I had a happy time reminiscing about the trip when I was working on the album at home. Scrapping is great for bonding!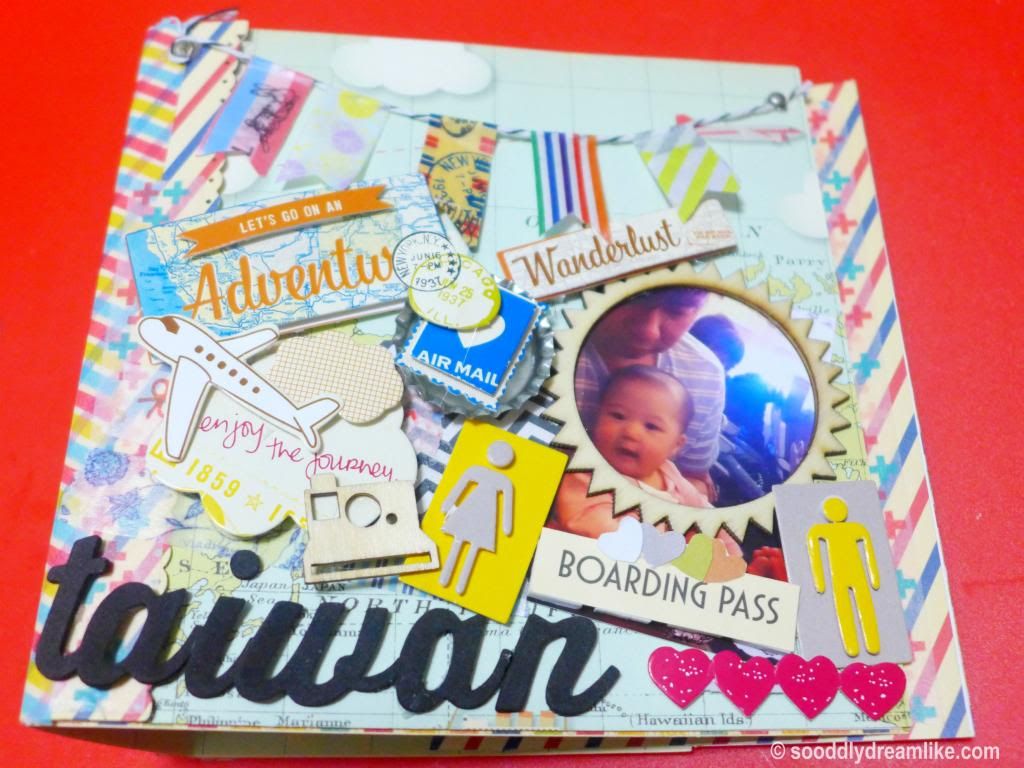 **** GIVEAWAY ****
Scrappin' Love will give 1 lucky winner a whooping 50% one-time discount off scrapbooking class or customize order. This giveaway is transferrable (YAY!) so you can gift it to someone you know who would love some new scrapping materials or even better, attend a scrapbooking class!
To join the giveaway, all you need to do is leave a comment on this post and tell me what you love about scrapbooking or the craft materials on the Scrappin' Love online shop. THATS IT!
This giveaway will close on 25 June 2013 at 10pm (SGT) and results will be announced in an edit of this post so look out for it on my blog and/or on my FaceBook page here!
(If you enjoyed this post, please hop over to my Facebook Page and/or the Scrappin' Love Facebook Page and like to show us some love! :))
**** WINNER ANNOUNCEMENT ****
Congrats to SUSAN! You will be contacted with details on how to claim the discount. :)